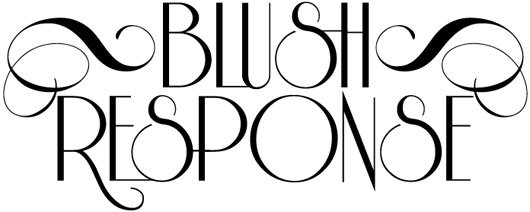 This late edition of Biorequiem Beauty Week is brought to you by a busy day and a lazy afternoon. Apologies for the delay, but life waits for no one! However, I'm happy to finally share my experience with Belle Face Salt Scrub.
With correct [read: gentle, minimal] use, scrubs can be very amazing for getting rid of dead skin cells and cleaning pores. Tons are out there, and lots of peeps make their own, but, until Belle Face, I hadn't actually tried salt or sugar scrub on my face, so the only experiences I'd had were with St Ives and Bioré, both of which were downright painful and irritated my skin. I've used tons of salt and sugar body scrubs, but had The Fear when it came to putting similar stuff on my face. Not to mention that I already use an exfoliating cloth when I wash my face.
But, when a friend is developing a natural skincare line and makes the stuff right before your very eyes after a night of cheap Russian champagne, you just don't say no.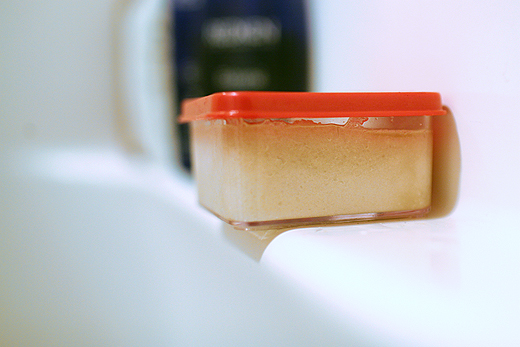 Thus, I was sent home with a freshly-made tub of amazing-smelling goop, and a list of ingredients:
Coarse and Fine Sea Salt (base)
Castille Soap (base)
Glycerin (binding)
Aloe Vera (soothing)
Olive Oil (incredible moisturizer which, miraculously, doesn't clog pores)
Jojoba Oil (moisturizer)
Chamomile and Peppermint Tea (to restore balance and invigorate)
Lemon Oil (scent)
My instructions were to use weekly, which makes today my second time, and may I just say, damn. After scrubbing, I rinsed it off with warm, then cold, water, then moisturized as usual, and… My face was sloughed and soft and glowing. In fact, my skin's looked fresh all week. The effect was impressive, and actually quite different than the results I get with exfoliating cloths, which I still love and use. Even though the coarse salt looked a little intimidating, it was not irritating and dissolved quickly, but not too quickly to do its job. The key is gentle scrubbin'! And the lemon oil! Cooks out there know how amazing this stuff smells.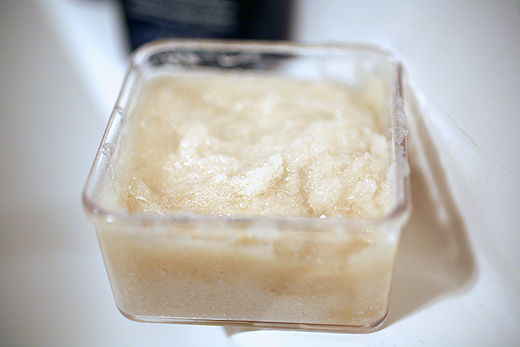 I've read many contradicting opinions on the benefits of scrubs, synthetic scrubs vs. natural scrubs, etc., so I'm not going to pretend I actually KNOW, for a fact, what's right and wrong in the realm of scrubbing. I don't. What I do know is that dead skin cells are better off gone and scrubbed skin is better off replenished, so I'm going to be using this stuff whenever my skin starts looking dull, and hope that I can get my hands on more when it runs out. This scrub isn't available for purchase yet, but keep it locked to the Belle Face blog. From what I understand it's just a matter of packaging now. HURRY UP, ANNAH.