Yesterday, I looked in the mirror and KNEW. The hair, it had to go. The color, too.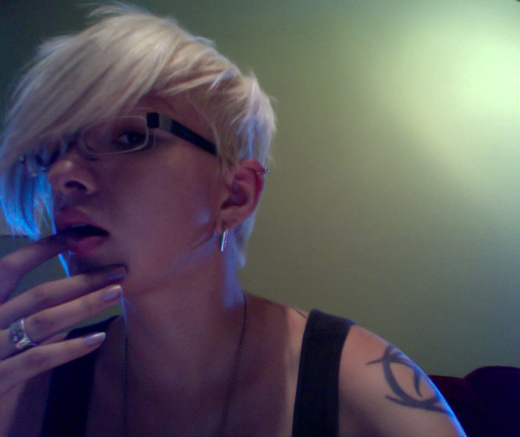 The cut took about 45 minutes, the color [or lack there of] about an hour and half. It's still not done – I didn't want to burn my scalp, so the back is baby chick yellow for now, but it's close. I used cheap-o clippers, which I had to take apart and put back together halfway through the process, on the sides and shears on the rest, adding texture with an eyebrow razor. It's pretty much exactly like it was two years ago, just [almost] white.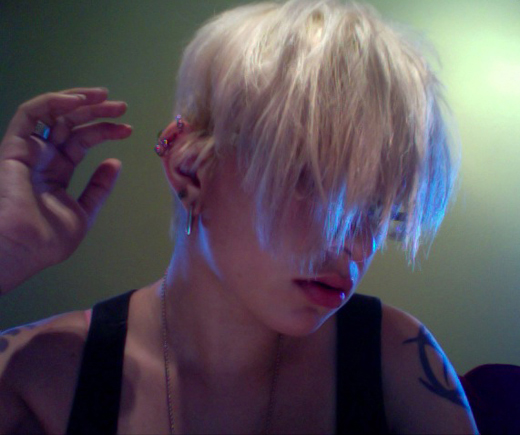 There is something so incredibly sexy about seeing myself like this. First, there's the blend of textures – short, long, soft, a little prickly. Then, the look itself. Then the style itself – androgynous, even boyish, but with that bombshell platinum adding layers of UNF.
I love it.