On Wednesday the 26th, you're invited to the beautiful Pali House for an unholy fusion of three essential elements: The Verbal, The Visual, & The Auditory.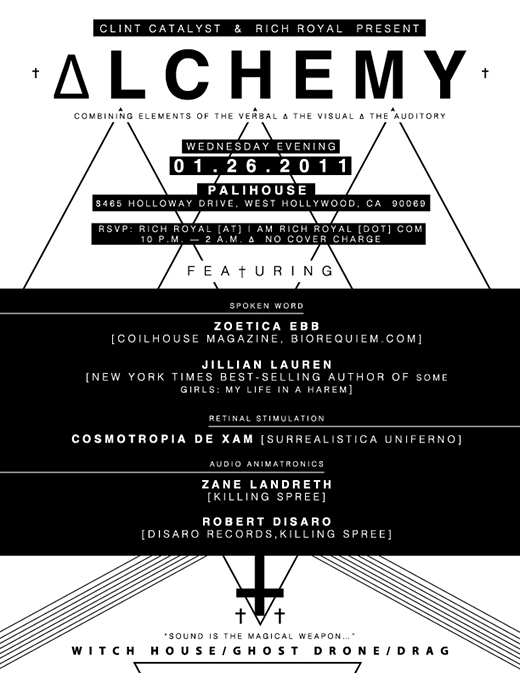 Flyer by Courtney Riot
I will be reading a short autobiographical piece about some of my amusing experiences with the Other Side. I'm especially excited to be appearing alongside Jillian Lauren, the best-selling author of Some Girls: My Life in a Harem, who'll be reading as well.
We've just listed the event on FB, so if you plan on attending, make it known, and be sure to RSVP: Rich Royal [at] Palihouse [dot] com
It's going to be a beautiful night, and I hope to see you all there.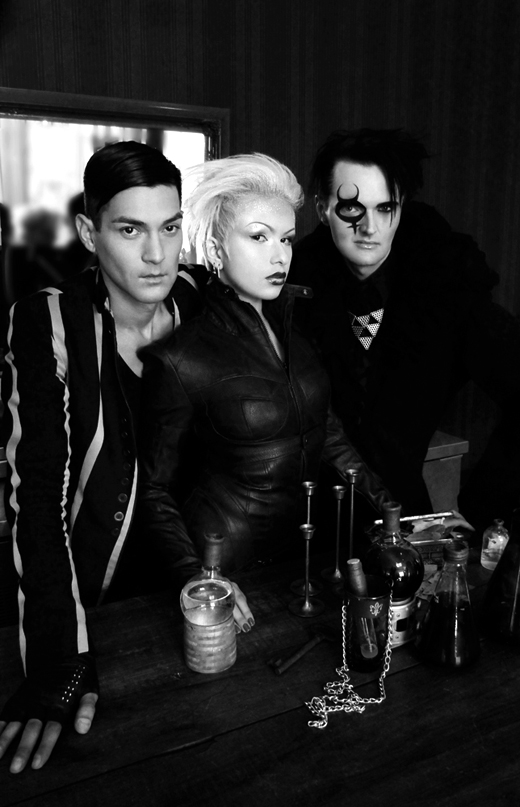 Image: Brian Landes of Ready Aim Fire + Make-Up: Annah of BelleFace.com