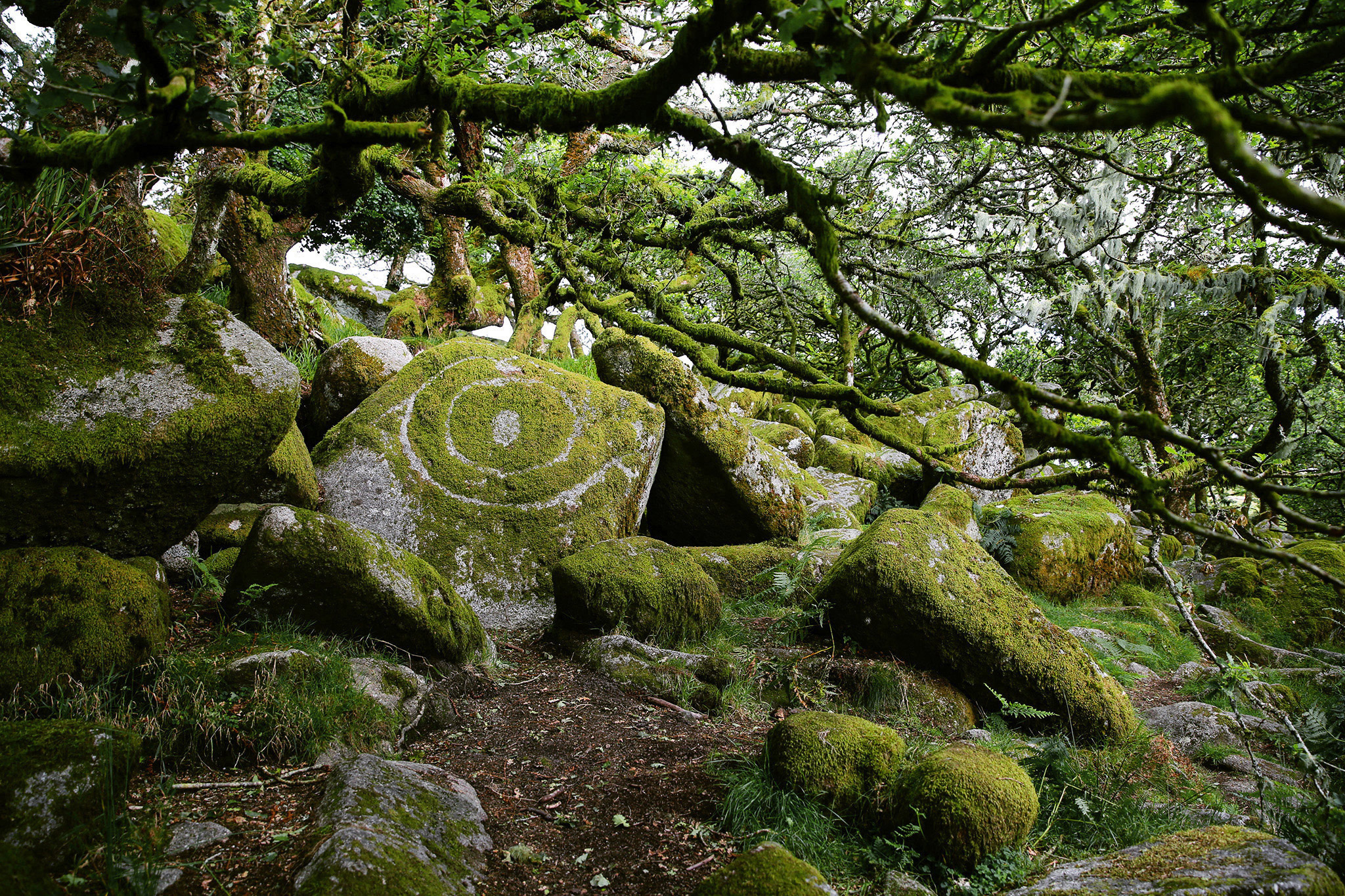 One of the most memorable days on our recent holiday was spent in the ancient, mythical Wistman's Wood – a tangle of gnarled oaks growing against considerable odds on a stony hillside in Dartmoor, Devon.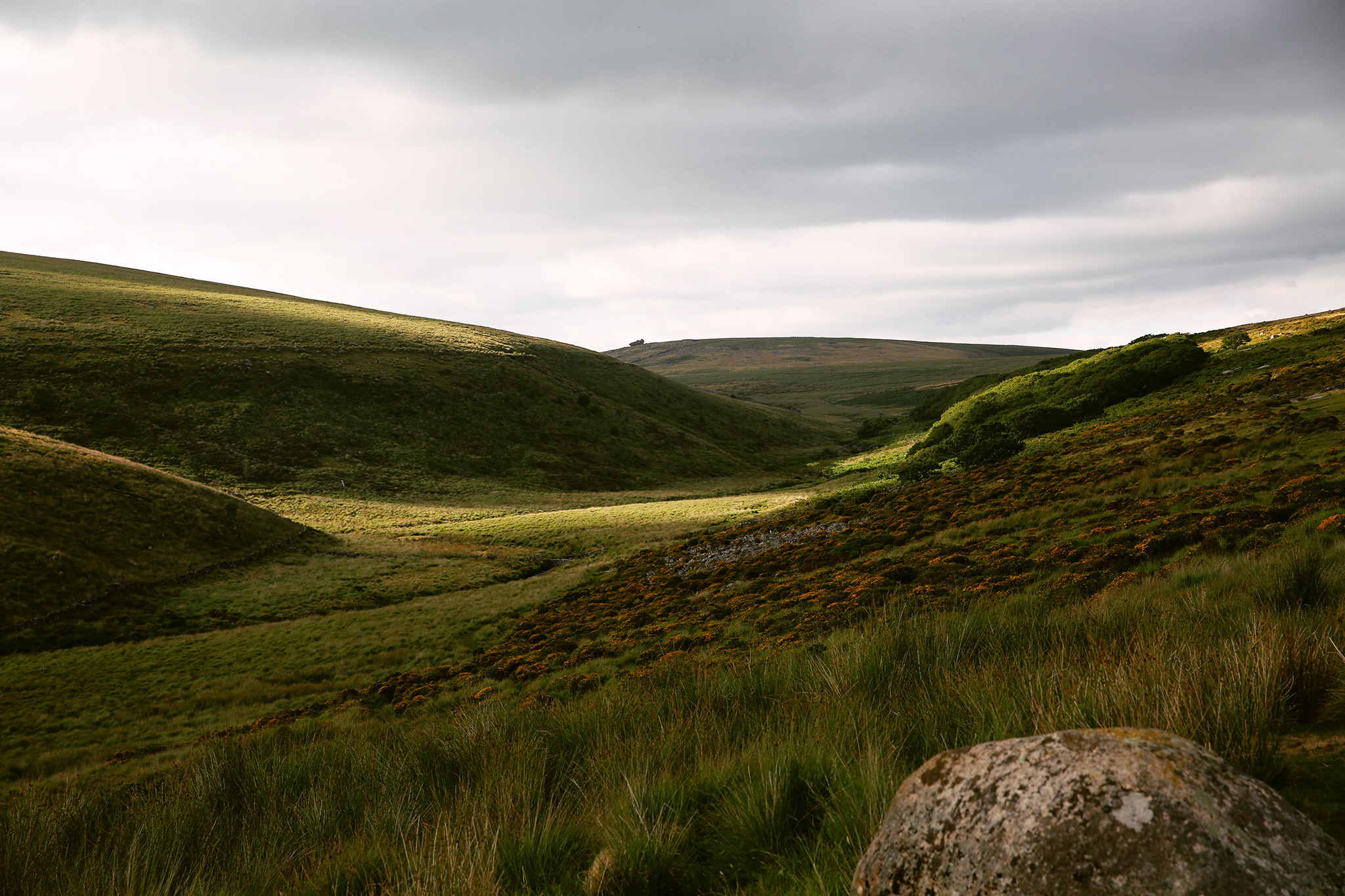 After a half hour's walk across serene hilltops dotted with rainbow sheep (colour-coded by owners to keep track), approaching this tree maze took my breath away.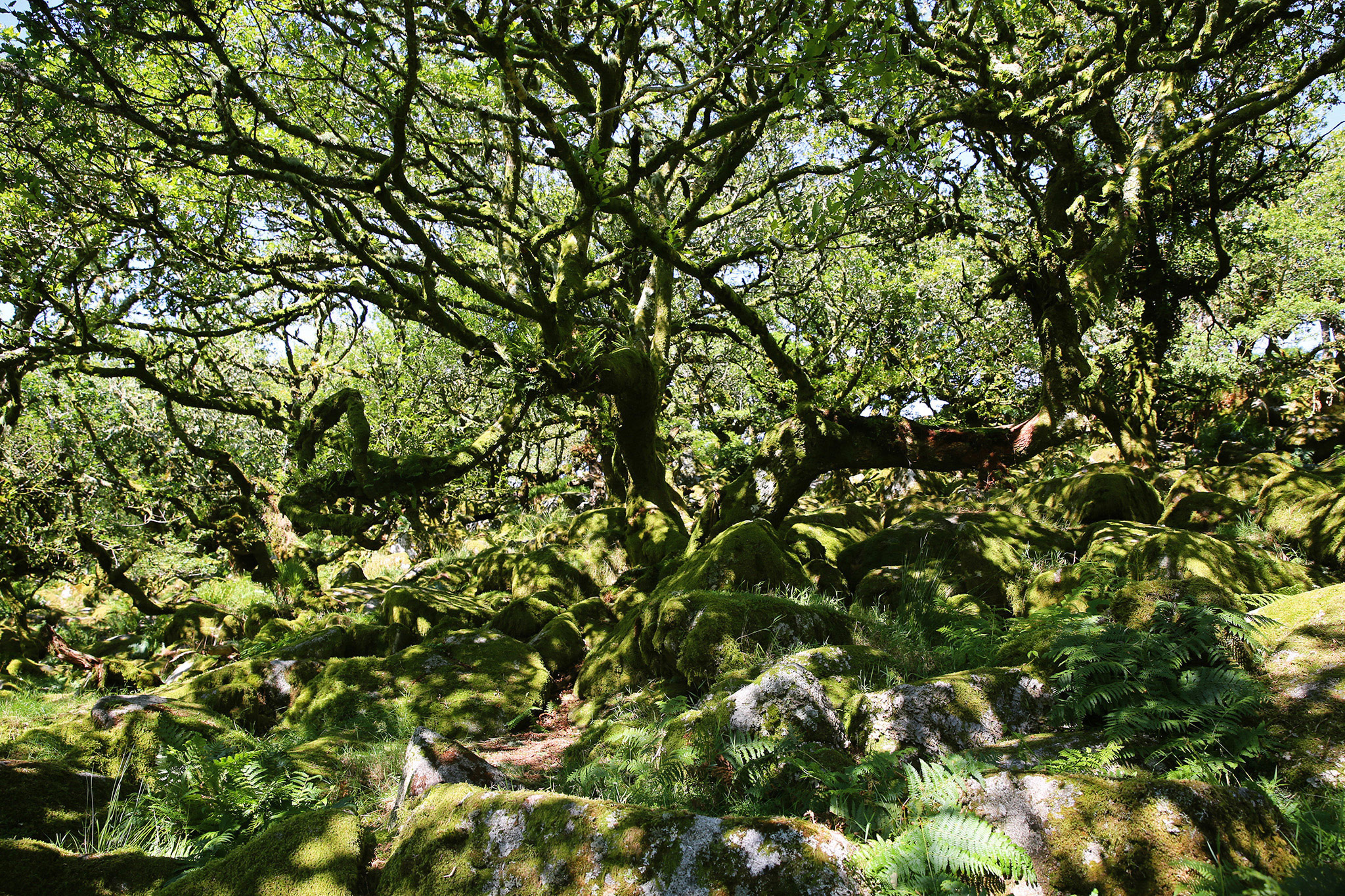 Branches twisted together into a reptilian canopy stretched over roots gripping giant boulders.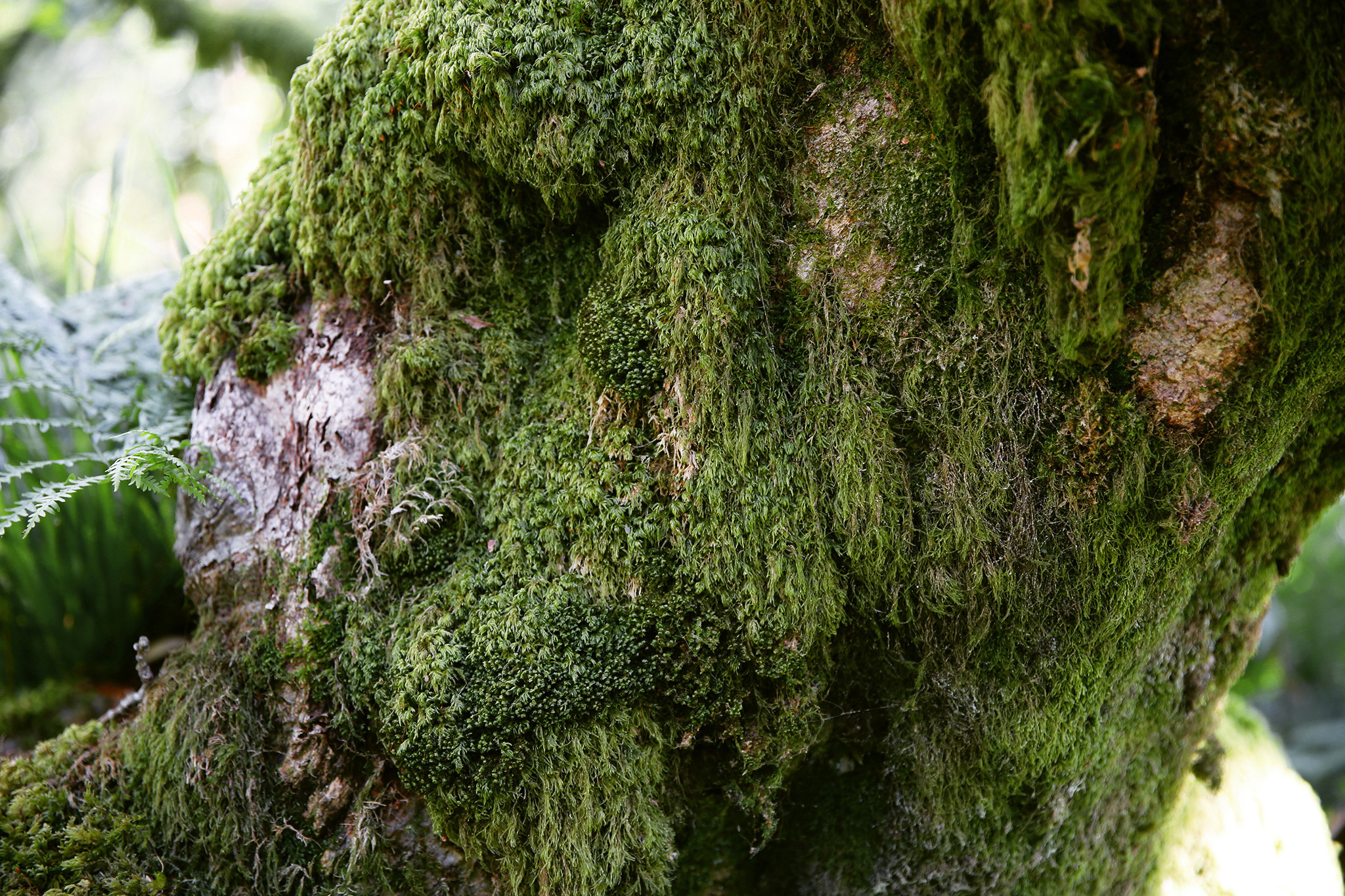 Plush moss covered nearly everything, creeping over trunks, stones, roots, brushing my skin from every direction as I climbed, cushioning each step.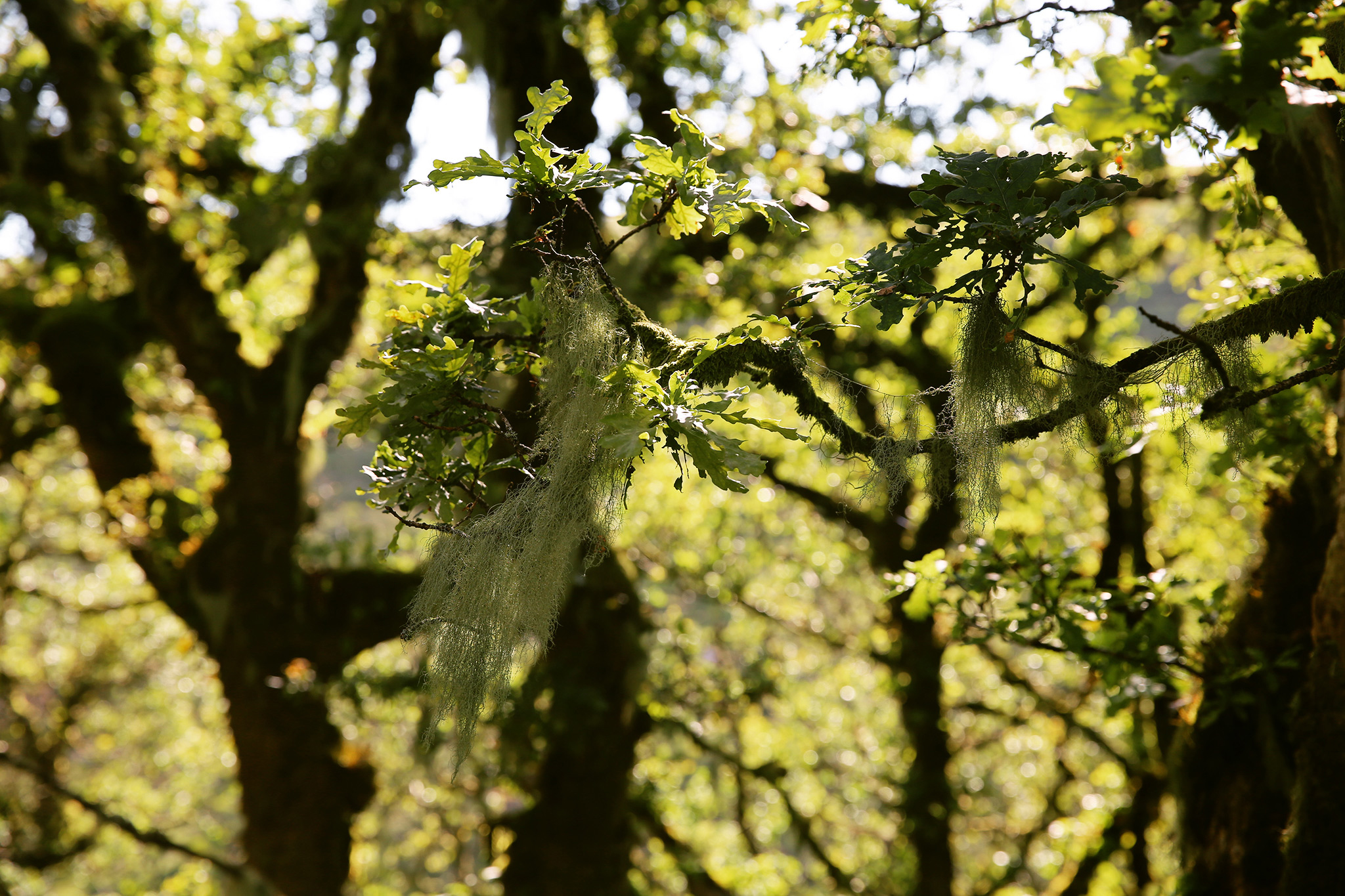 Leaves whispered in the wind and branches creaked in reply. Somewhere in distance, a creek chimed in. The afternoon sun dappled everything into a dithering tapestry of green and gold.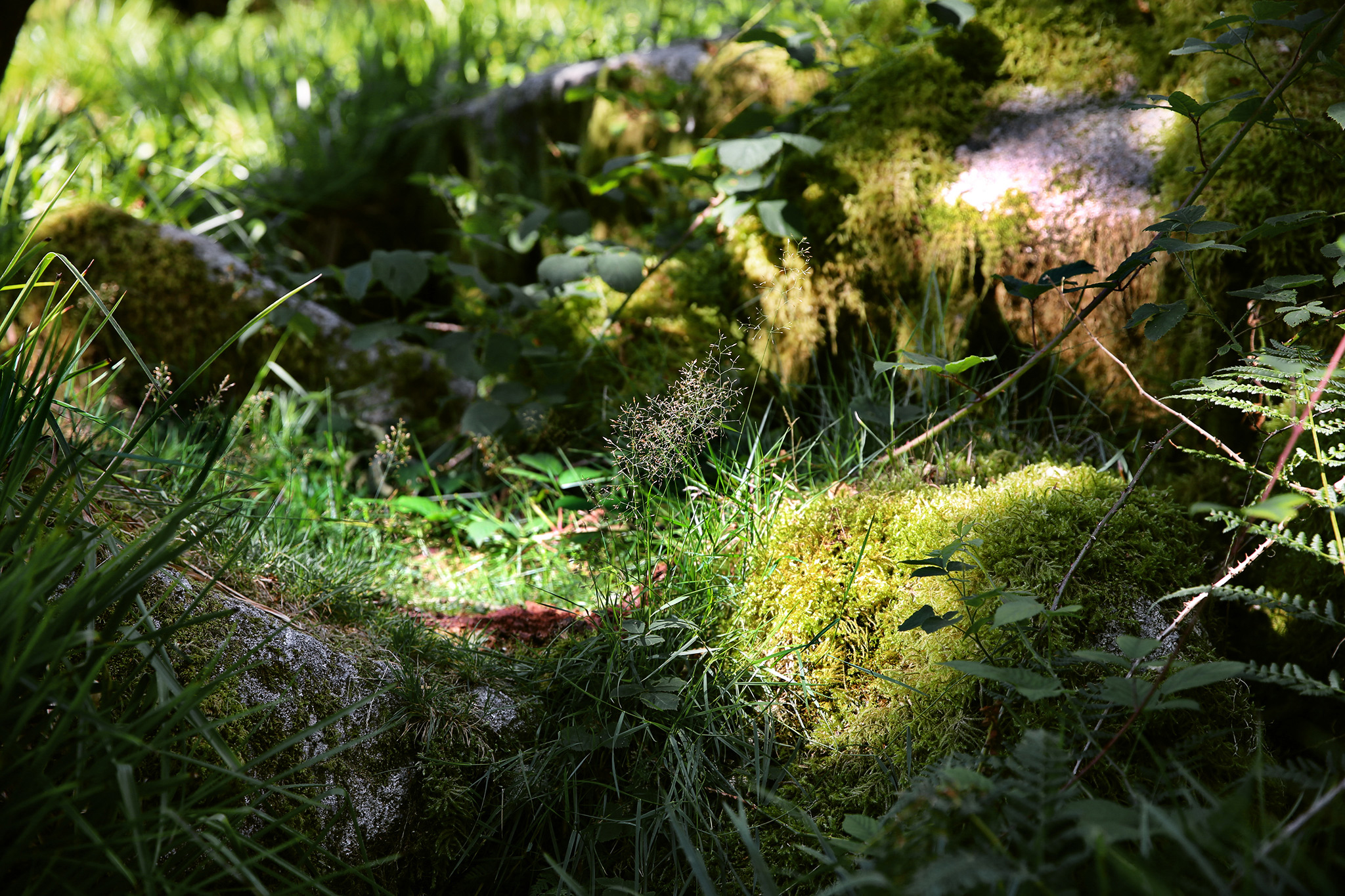 It's no wonder Wistman's Wood inspired so many writers over the years; after a while, even I was almost sure the oaks were chattering amongst themselves, and half-expected to come across Baba Yaga's chicken-footed house perched on one of the rocks, cloaked in moss.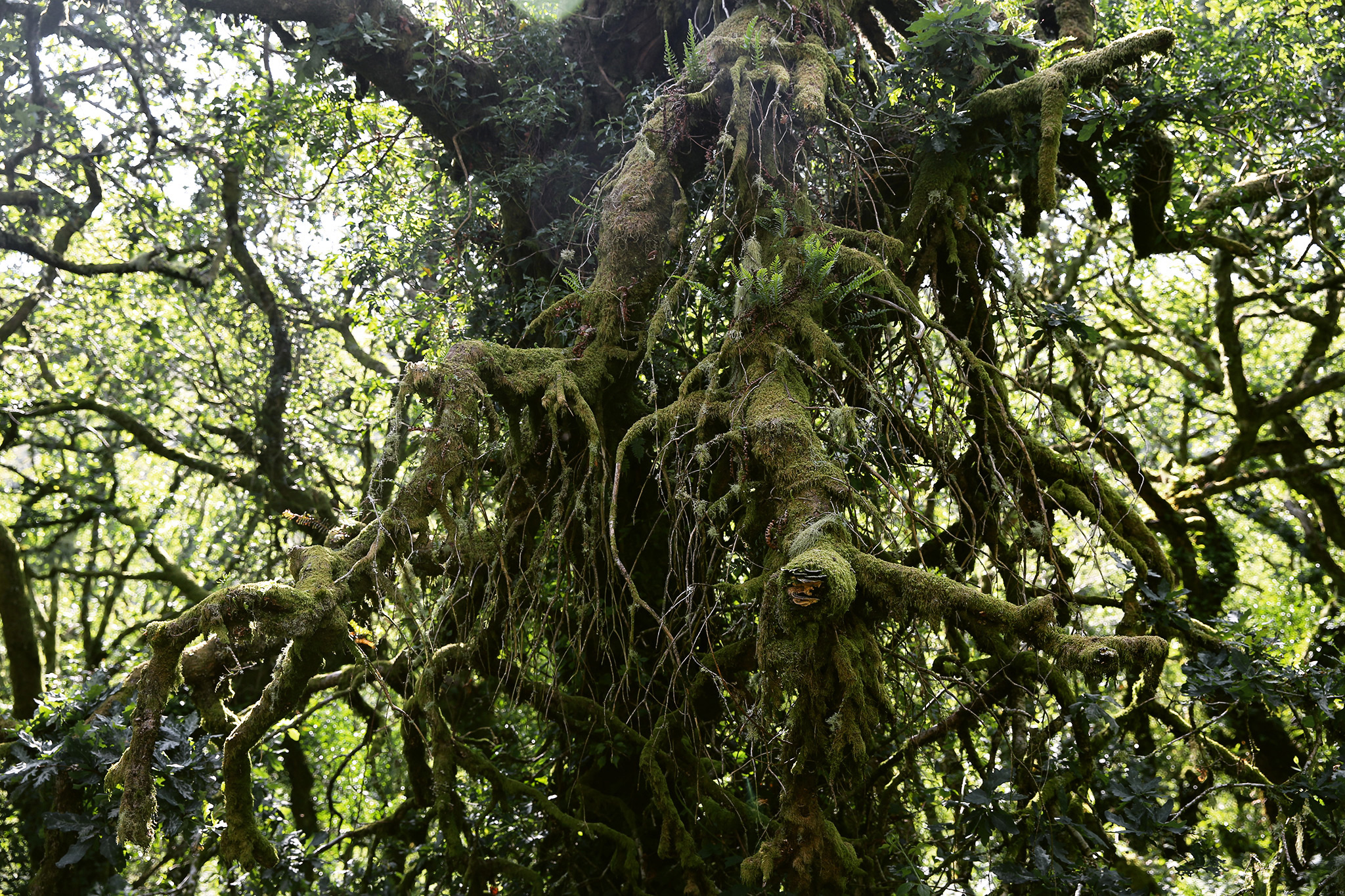 It was a hot day, and that burbling creek I'd heard piqued my interest – the time for a detour had come. Upon investigation, the creek turned out to be West Dart River, and I needed to get in it.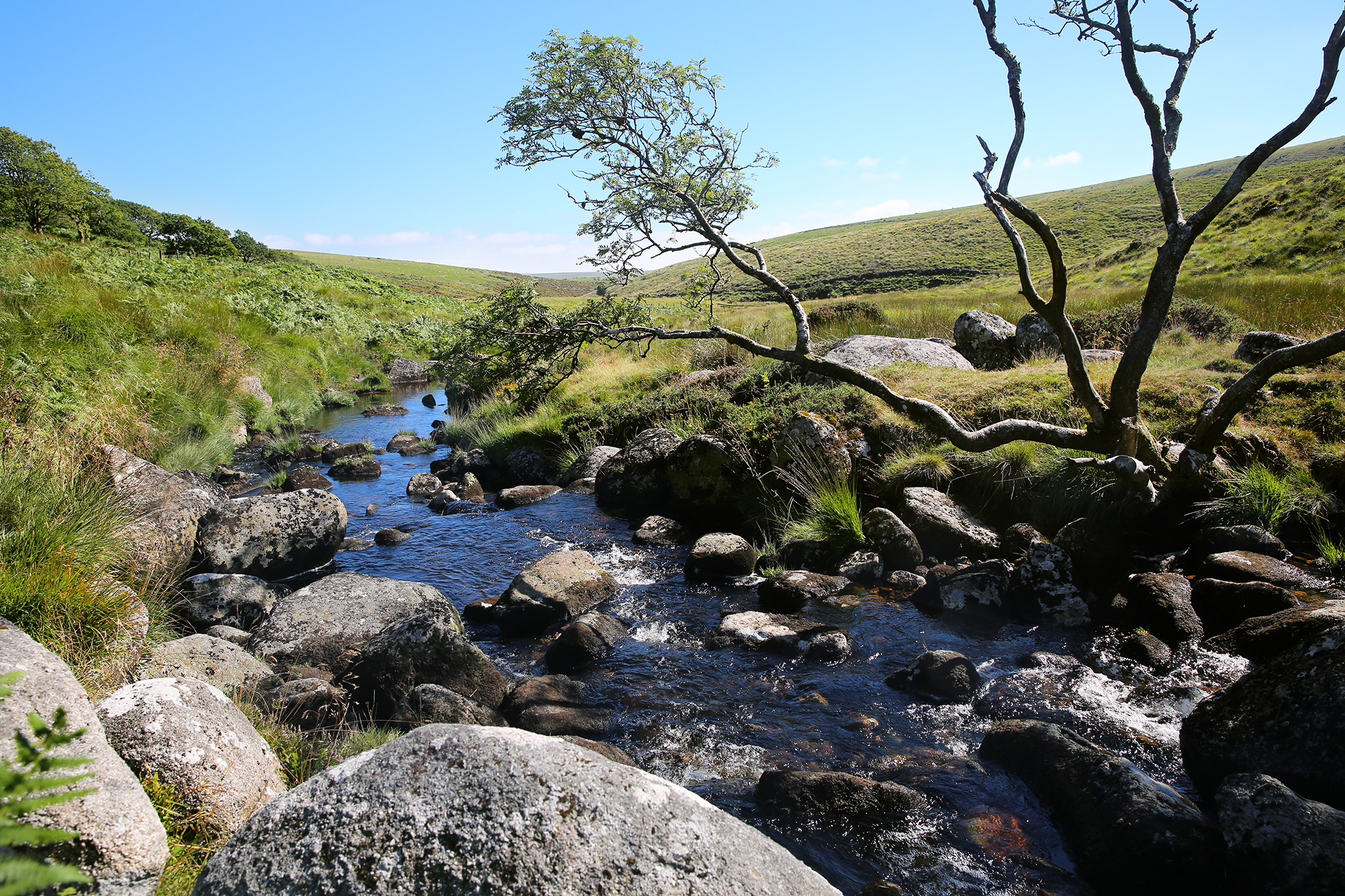 This is privately owned land, and I'd read that permission from owners must be obtained before any wild swimming takes place, but, with no owners in sight, I decided to try my luck.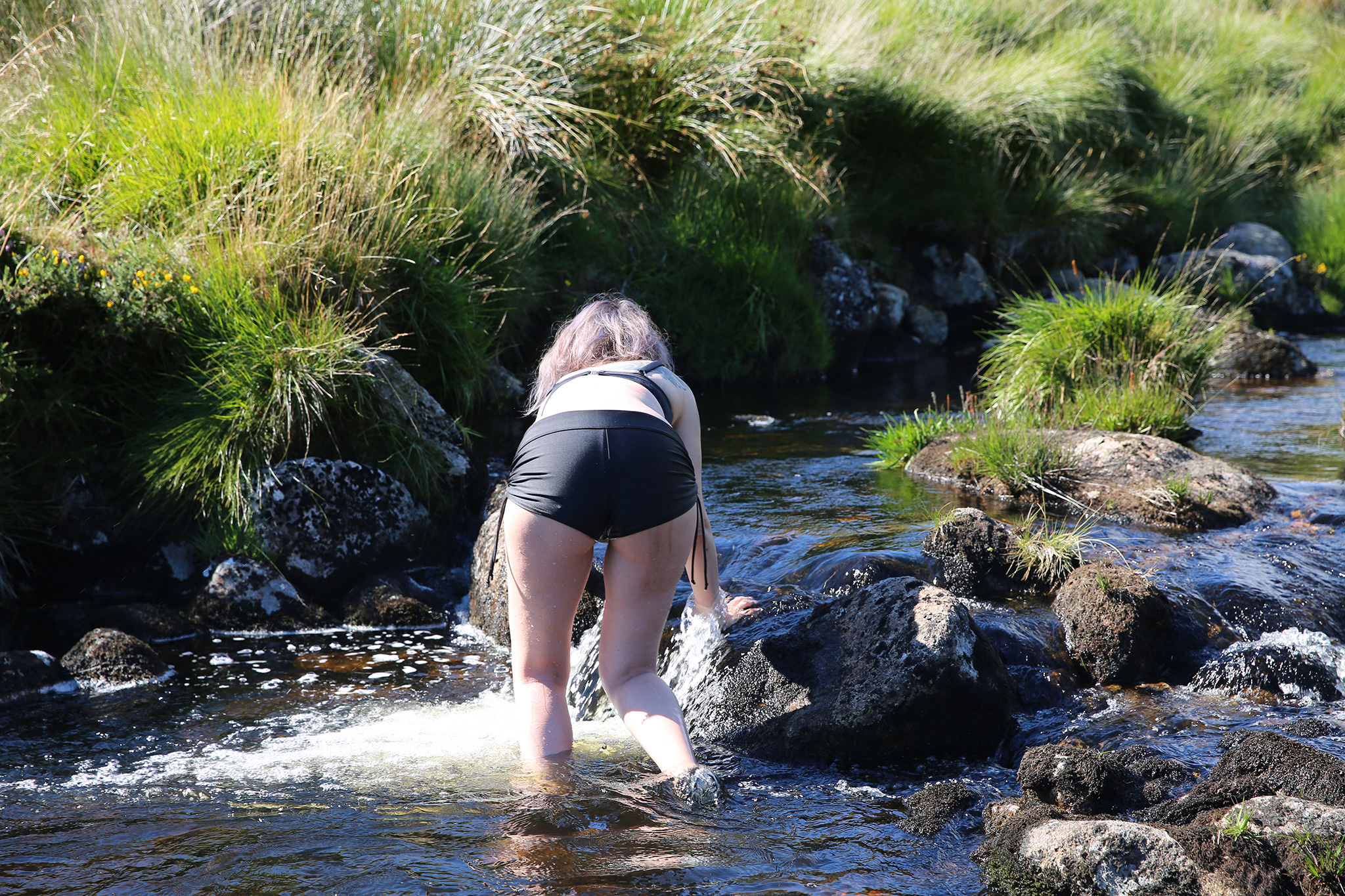 Dipping into this clear, icy mountain river, and letting its tiny waterfalls contest the sun's brutality is now cemented as one of my go-to meditation visualisations. After a blissful while spent splashing around and dipping the protesting dog into the stream, the woods beckoned once again.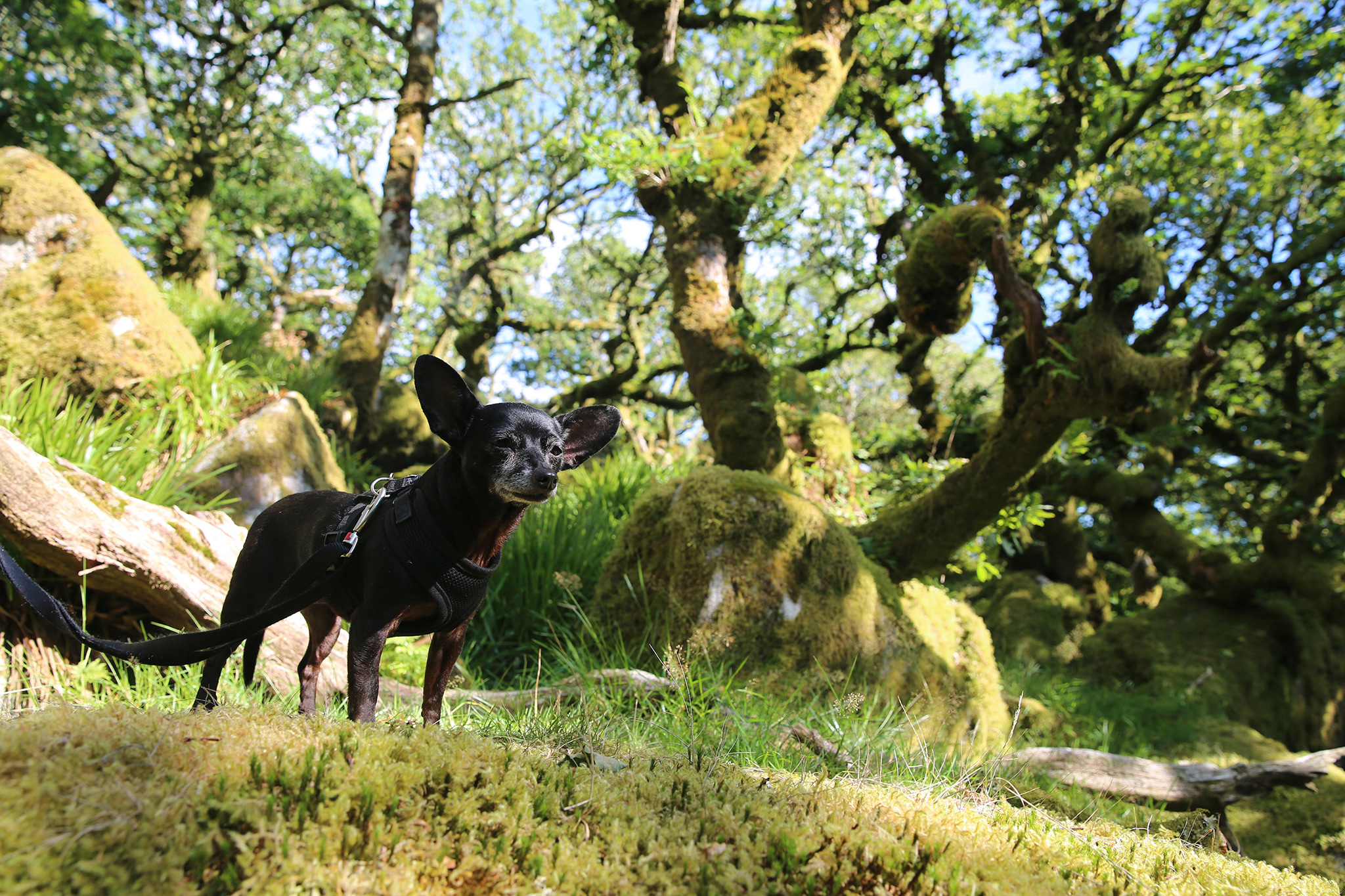 True to form, Micron forgave the brief indignity as soon as it was time to explore.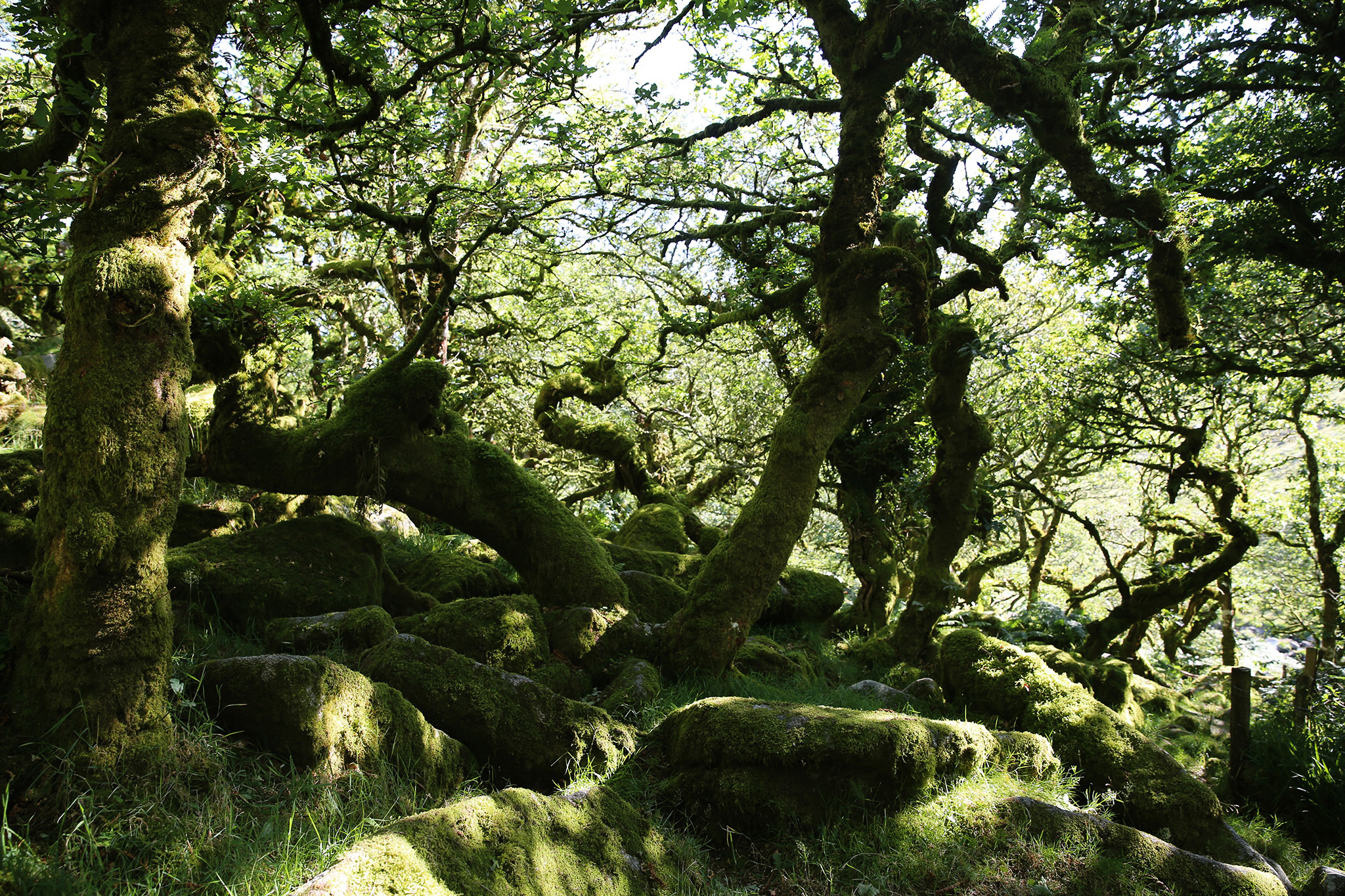 I leave you now with many more photos, alongside words from the past, 1836 to be exact, by the novelist Eliza Bray.
We now view with surprise the oaks before us: and such is their singular appearance, that, without stopping to reason upon the subject, we are all disposed to think that they are really no other than the last remnant of a Druid grove; or rather the last vestige of its posterity…The ascent to Wistman's Wood is strewn all over with immense masses of granite, that lie scattered in every direction.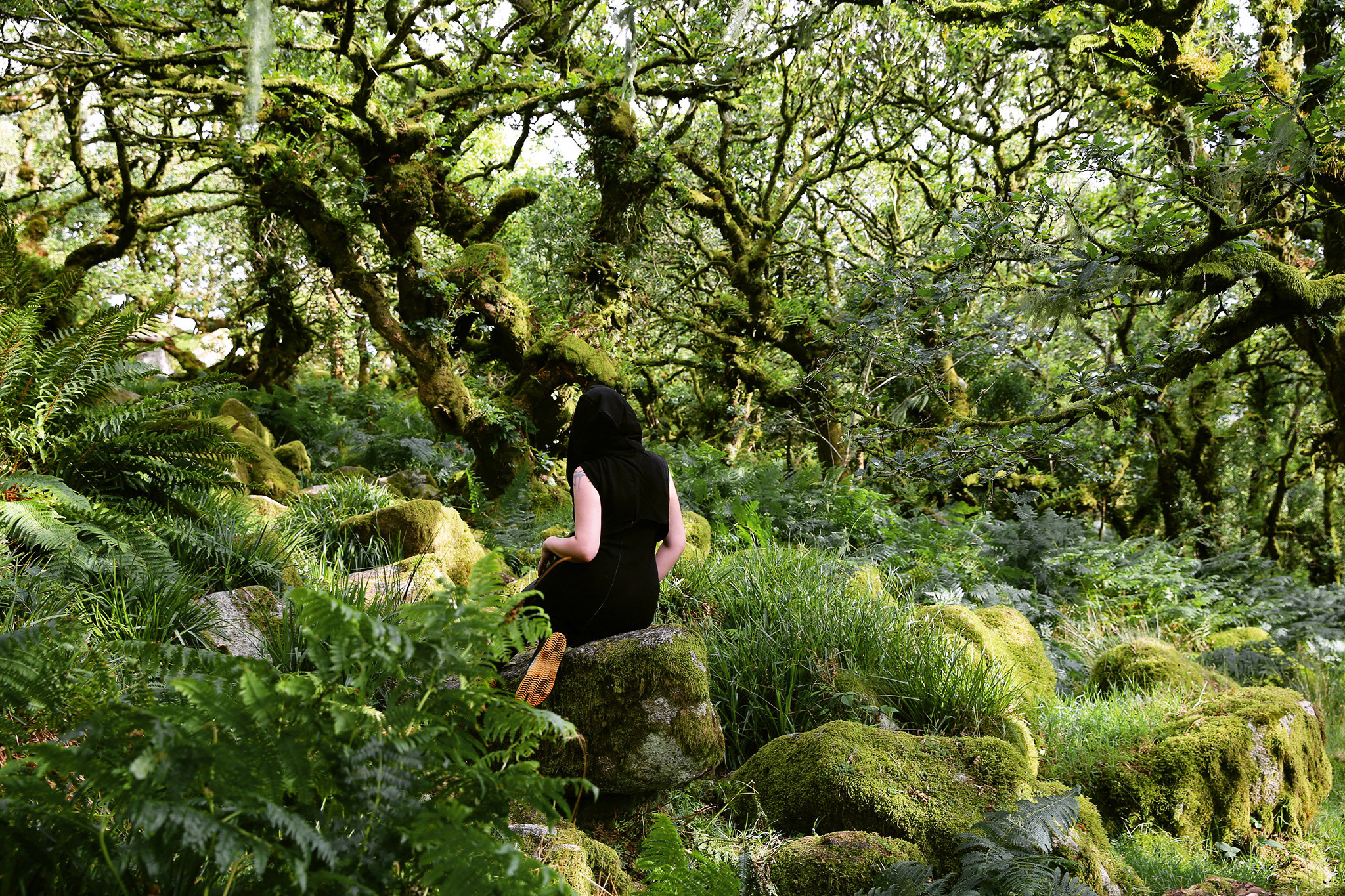 The soil about these rocks is very scanty, and appears, the same as in many other parts of the Moor, to be composed of decayed vegetable matter. In the midst of these gigantic blocks, growing among them, or starting, as it were, from their interstices, arises wildly, and here and there widely scattered, a grove of dwarf oak trees.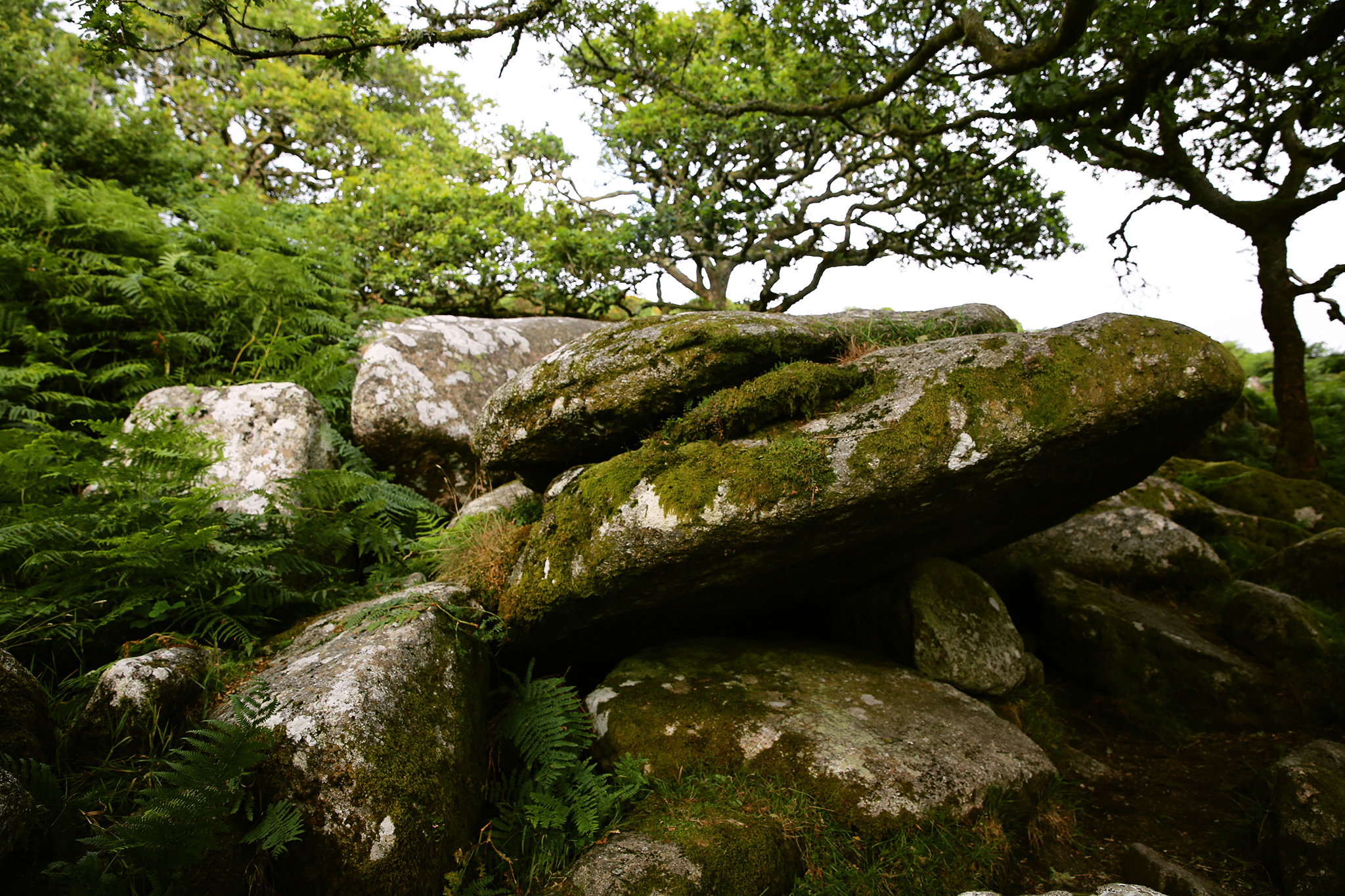 Their situation, exposed to the bleak winds, which rush past the side of the declivity on which they grow, and through the valley of the Dart at their base, (a valley that acts like a tunnel to assist the fury of the gust) the diminutive height of the trees, their singular and antiquated appearance, all combine to raise feelings of mingled curiosity and wonder.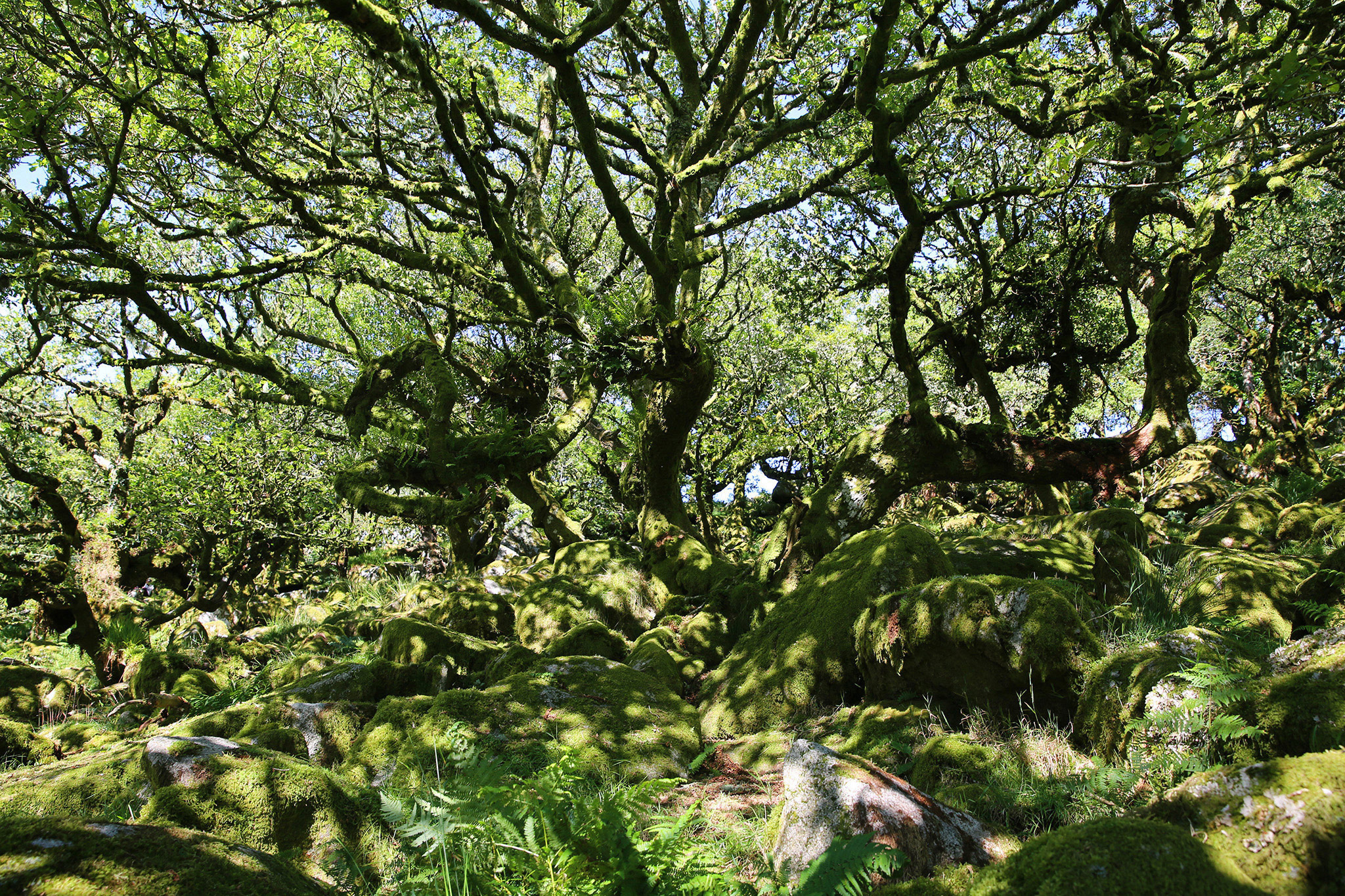 The oaks are not above ten or twelve feet high, thus stunted is their growth by the sweeping winds to which they stand exposed; but they spread far and wide at their tops, and their branches twist and wind in the most' tortuous and fantastic manner…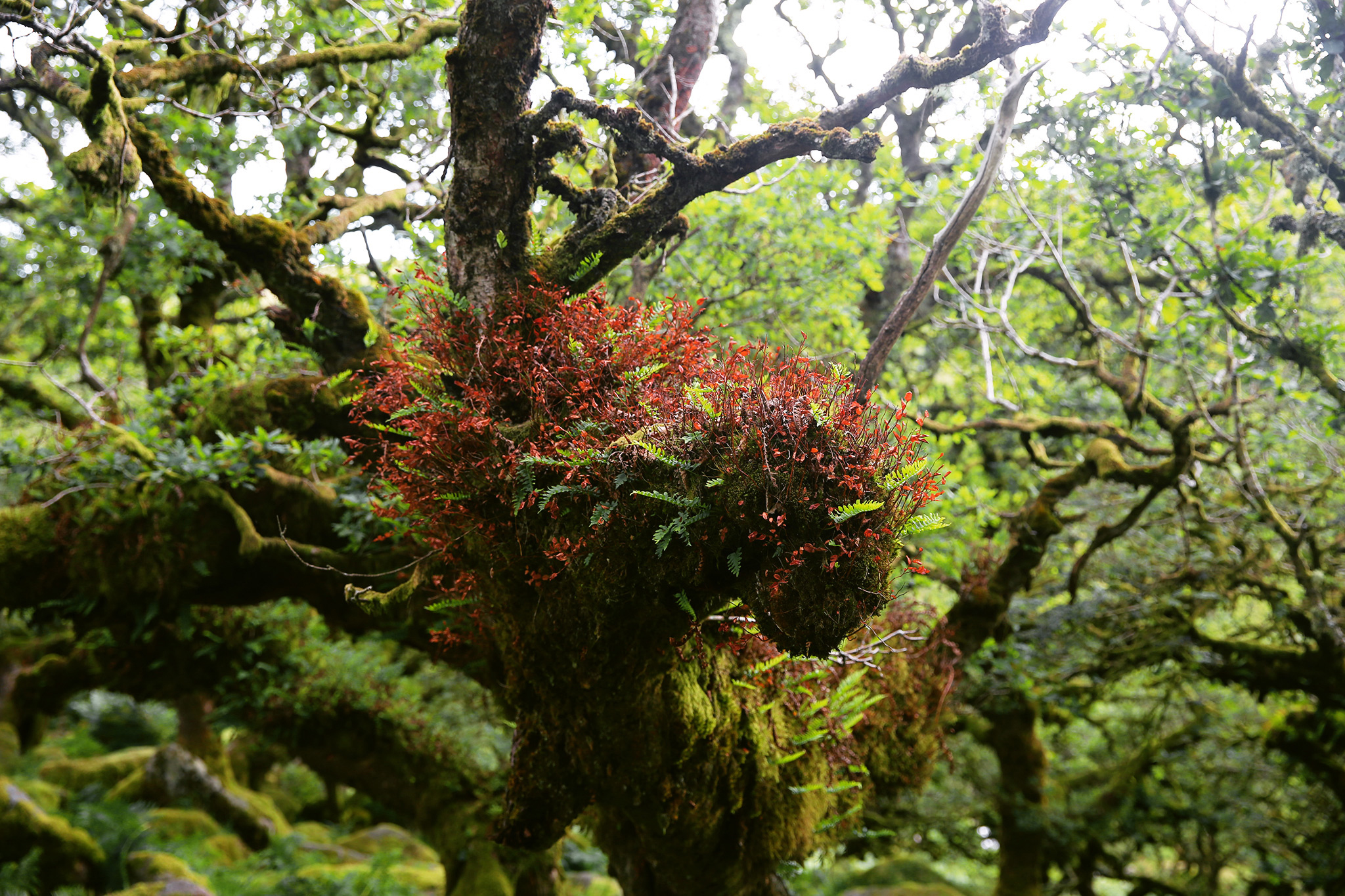 In some places these branches are literally festooned with ivy and creeping plants; and their trunks are so thickly embedded in a covering of fine velvet moss, that at first sight you would imagine them to be of enormous thickness in proportion to their height. But it is only their velvet coats that make them look so bulky; for on examination they are not found to be of any remarkable size.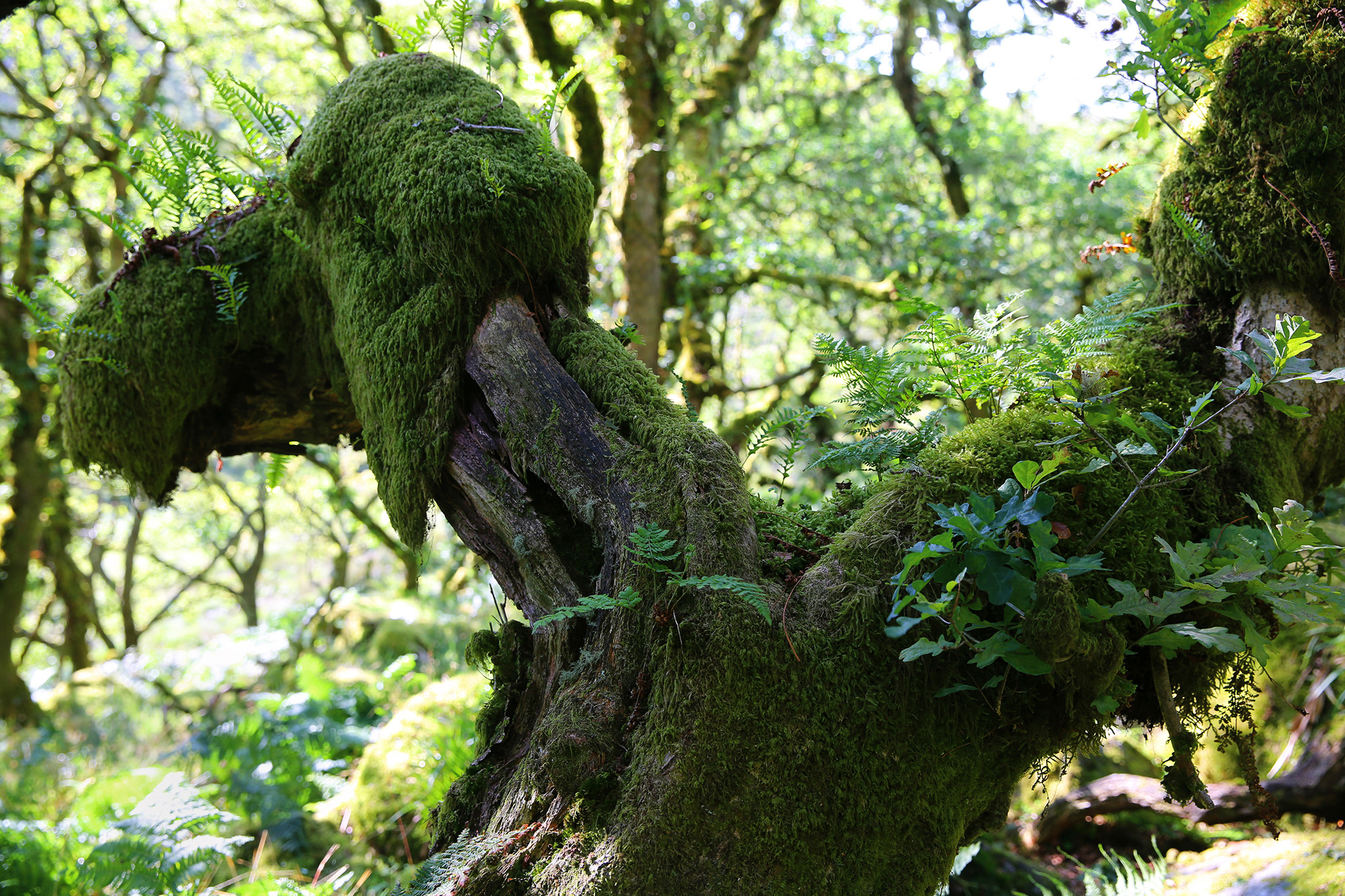 Their whole appearance conveys to you the idea of hoary age in the vegetable world; and on visiting Wistman's Wood it is impossible to do other than think of those 'groves in stony places,' so often mentioned in Scripture as being dedicated to BaaI and Ashtaroth…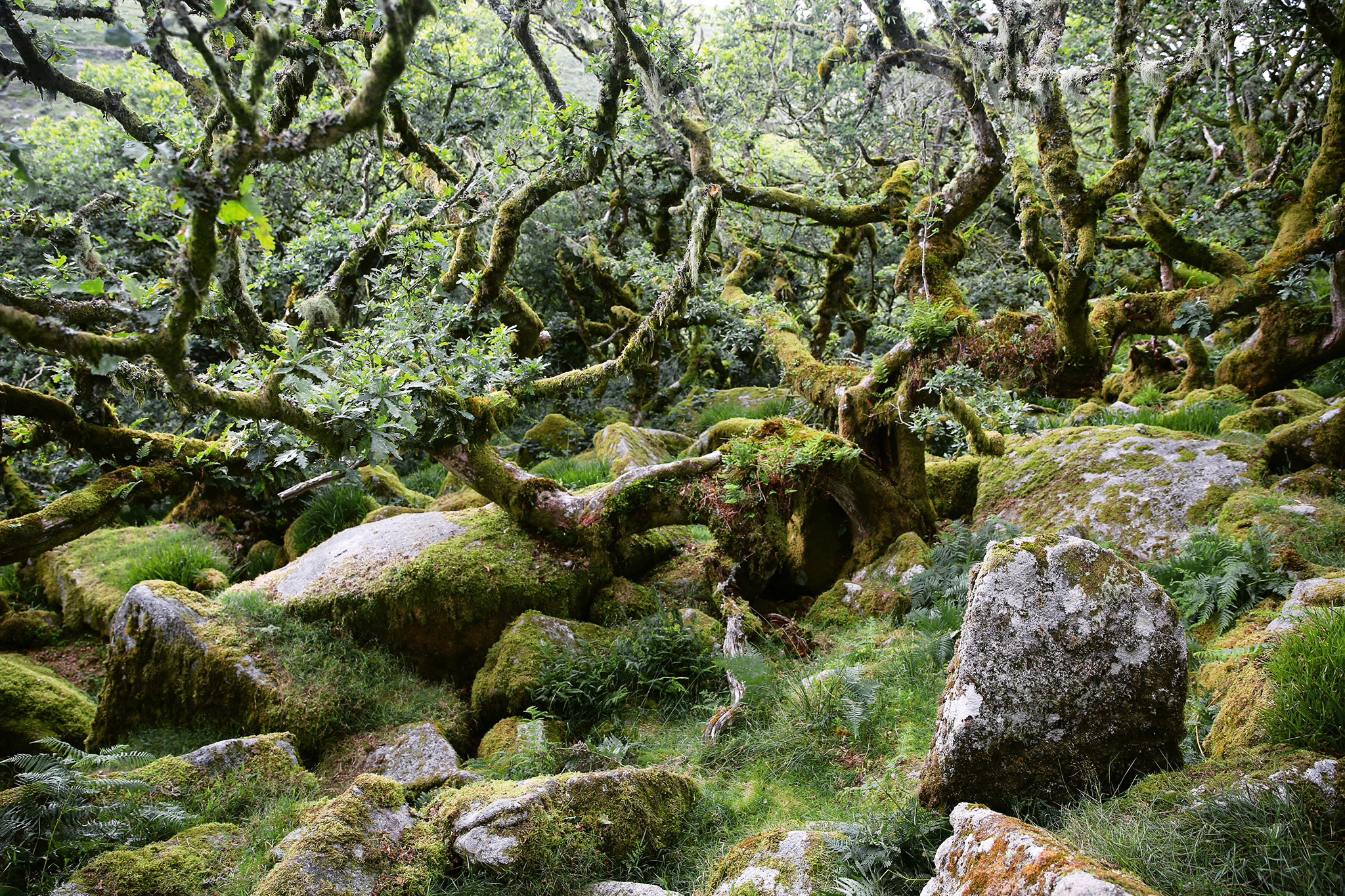 Many of the immense masses of granite around and under the trees are covered with a cushion of the thickest and the softest moss; but to sit down upon them would be rather too hazardous; since such a seat might chance to disturb from their comfortable bed a nest of adders that are very apt to shelter in such a covert, and few persons, now-a-days, would feel quite so confident as honest Hannaford in the power and efficacy of the ashen wand to render them innocuous.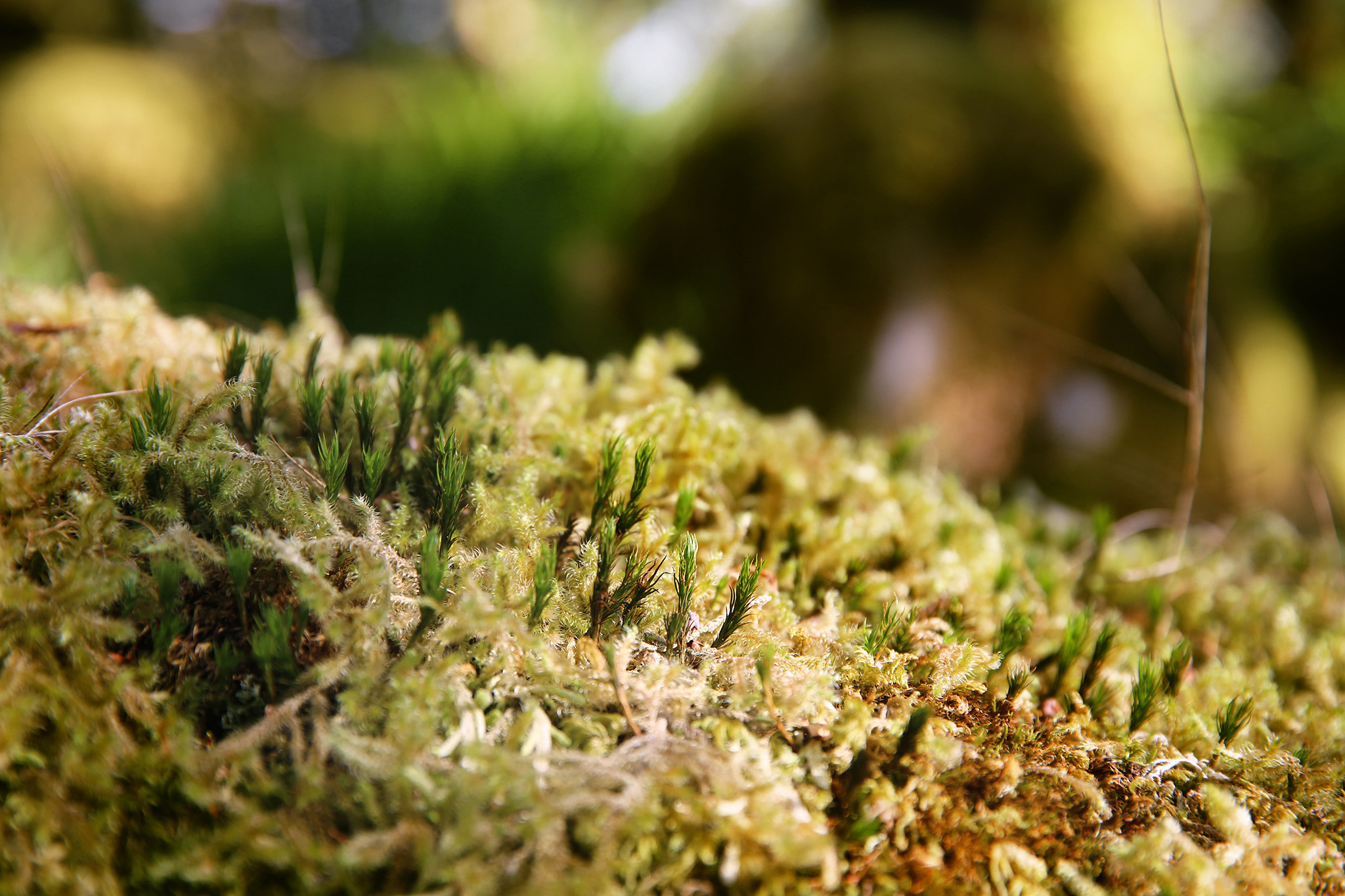 The oaks, though stunted and turning from the west winds, to which they are most exposed, are by 'no means destitute of foliage; and the good-natured farmer cuts me down a branch to carry home' in triumph, after having achieved the adventure of a visit to Wistman's Wood. This branch has upon it several acorns, the smallest I ever saw; but the leaves are of the usual size, and as vigorous as most other trees of the same kind.