Imagine being able to choose between hundreds of unique, historic landmark buildings for your holiday stay, with lighthouses, former catholic schools, old hospitals, castles, and medieval farmhouses available for rent as part of a nationwide conservation initiative.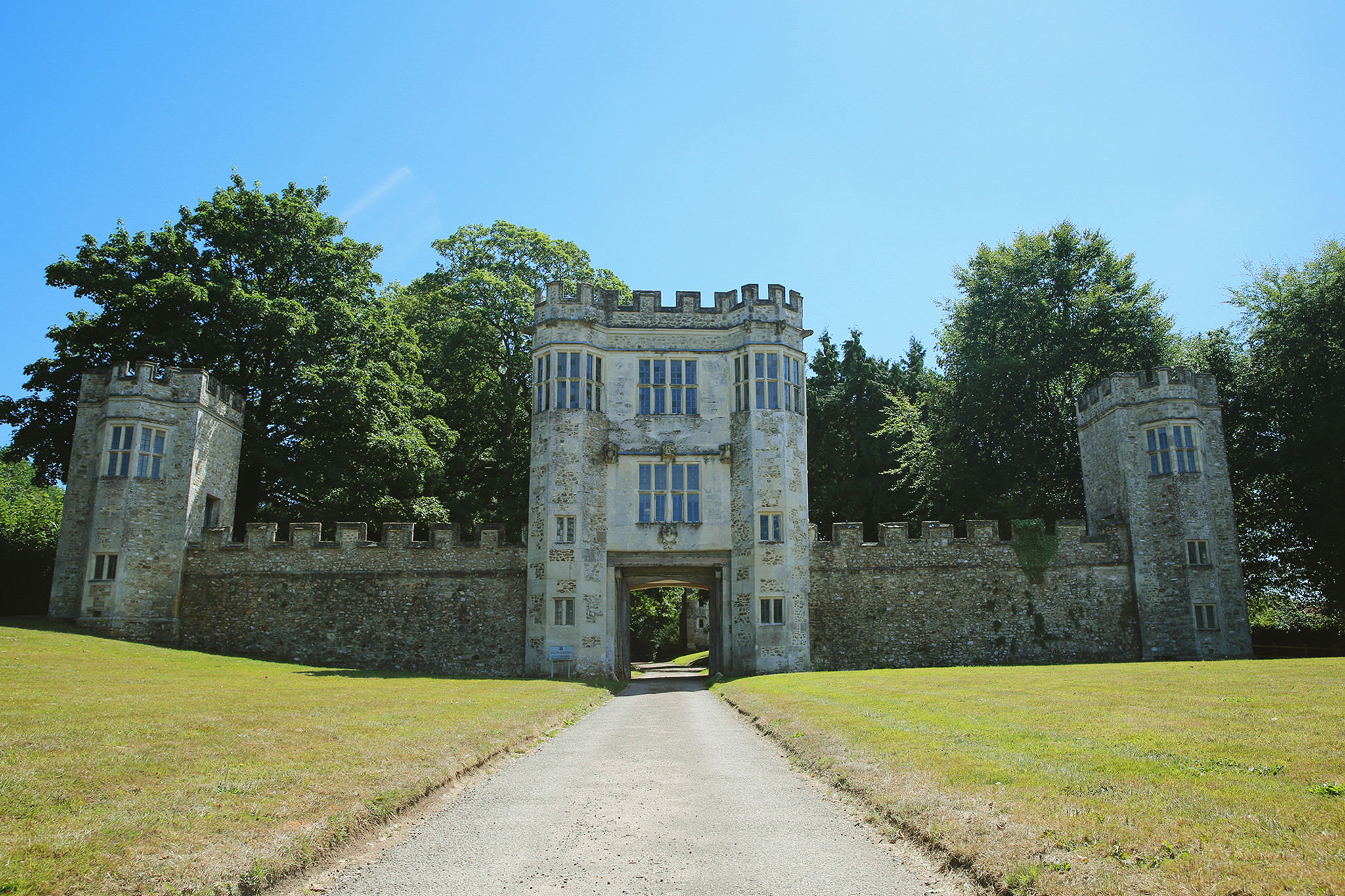 In England, you can, thanks to The Landmark Trust. Availability is scarce, but that's just more reason to make A Plan, then pile your (well-behaved, responsible) crew into a private castle for a weekend.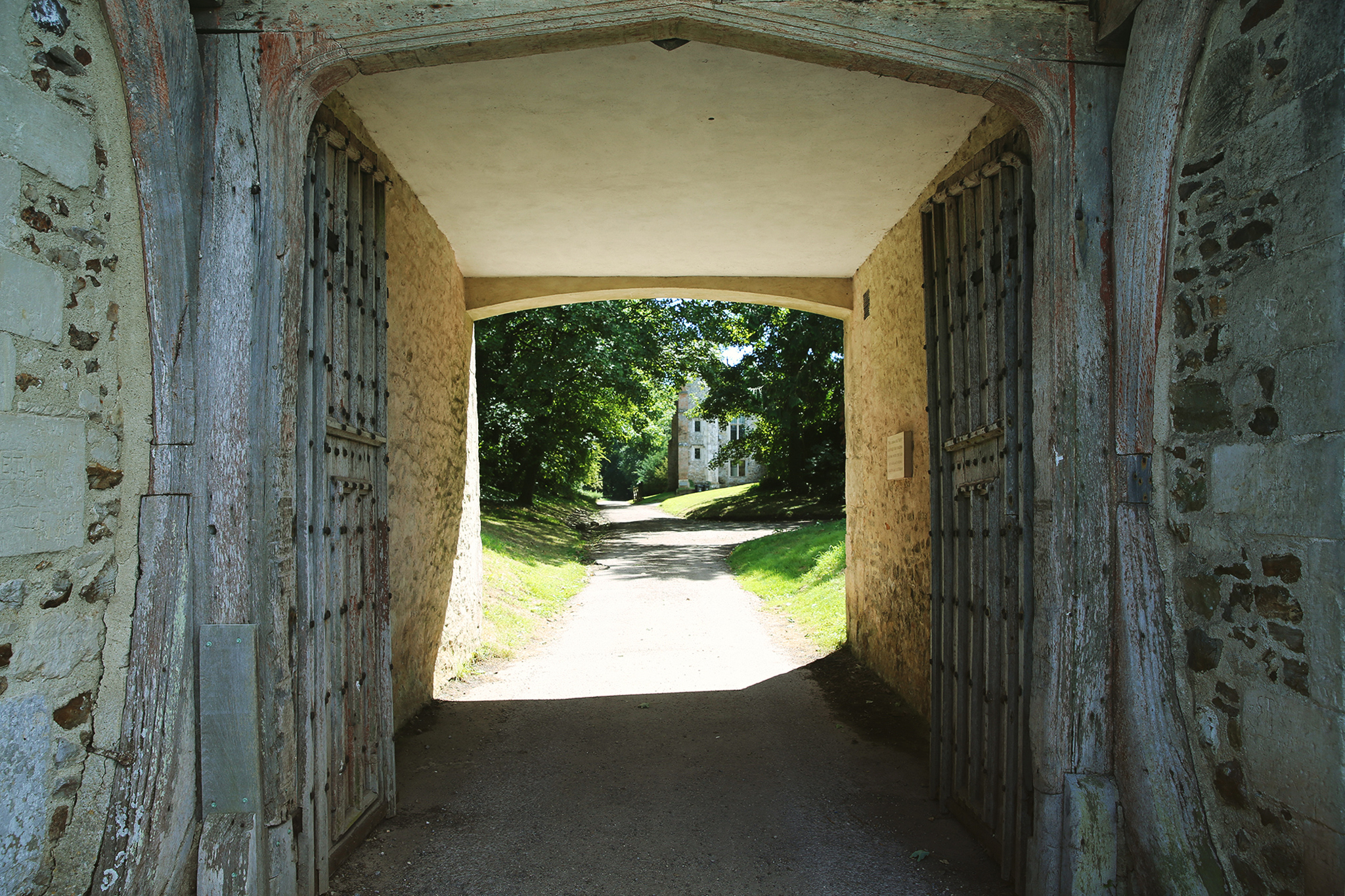 G and I couldn't resist the opportunity to give the Landmark Trust a go on this holiday, and were thrilled to find out that the Shute Gatehouse, a totally adorable mini-fortress guarding the way to the remnants of a 1300s castle, was available for the first few days of our journey.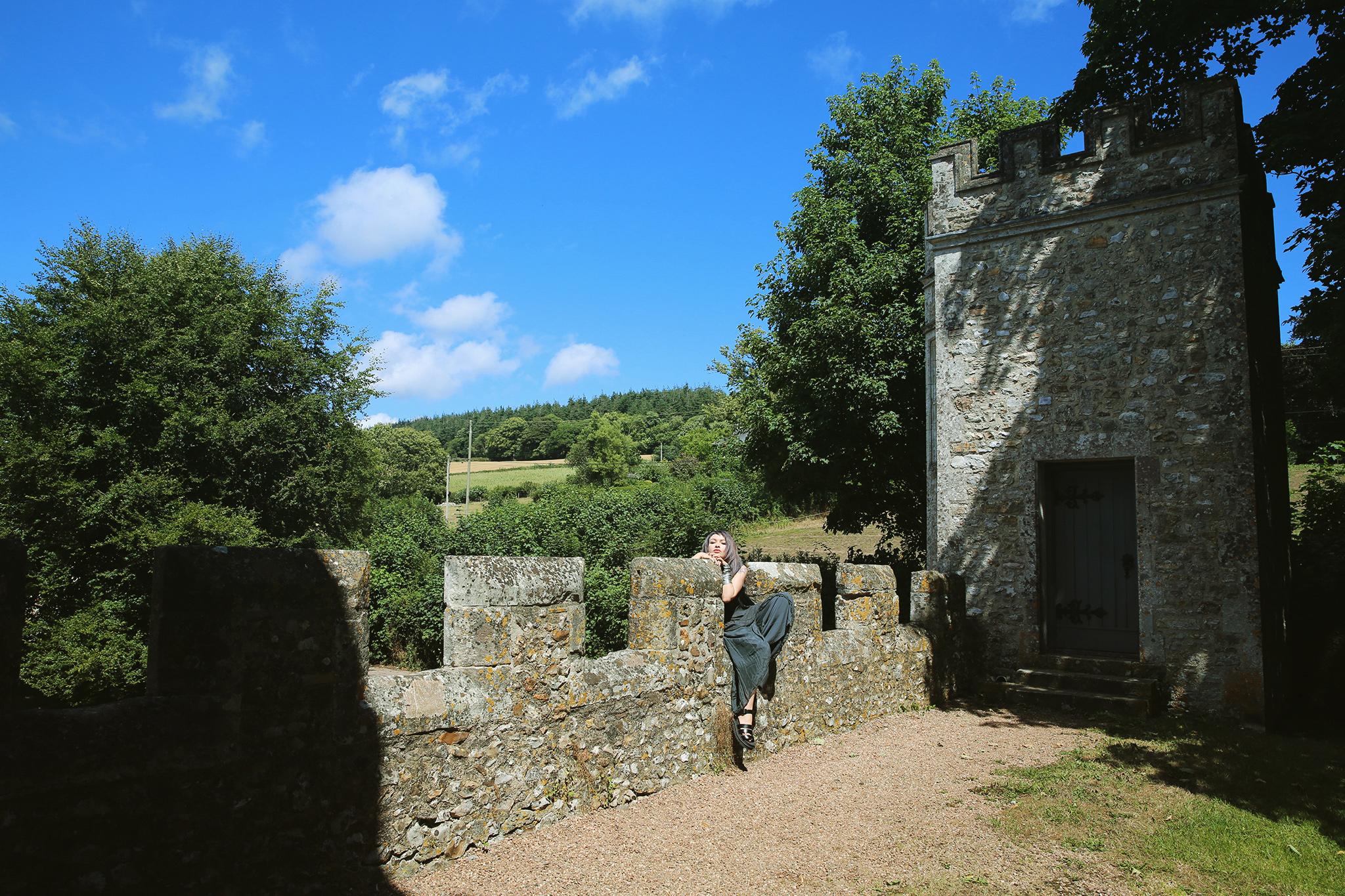 Picture pulling up to a little citadel that looks like something straight out of a storybook, then walking in to climb a stone spiral staircase culminating in a bright, open space under a canopy of fantasy Jacobean plasterwork, scrolled with smiling fish, poppies and ornate vines.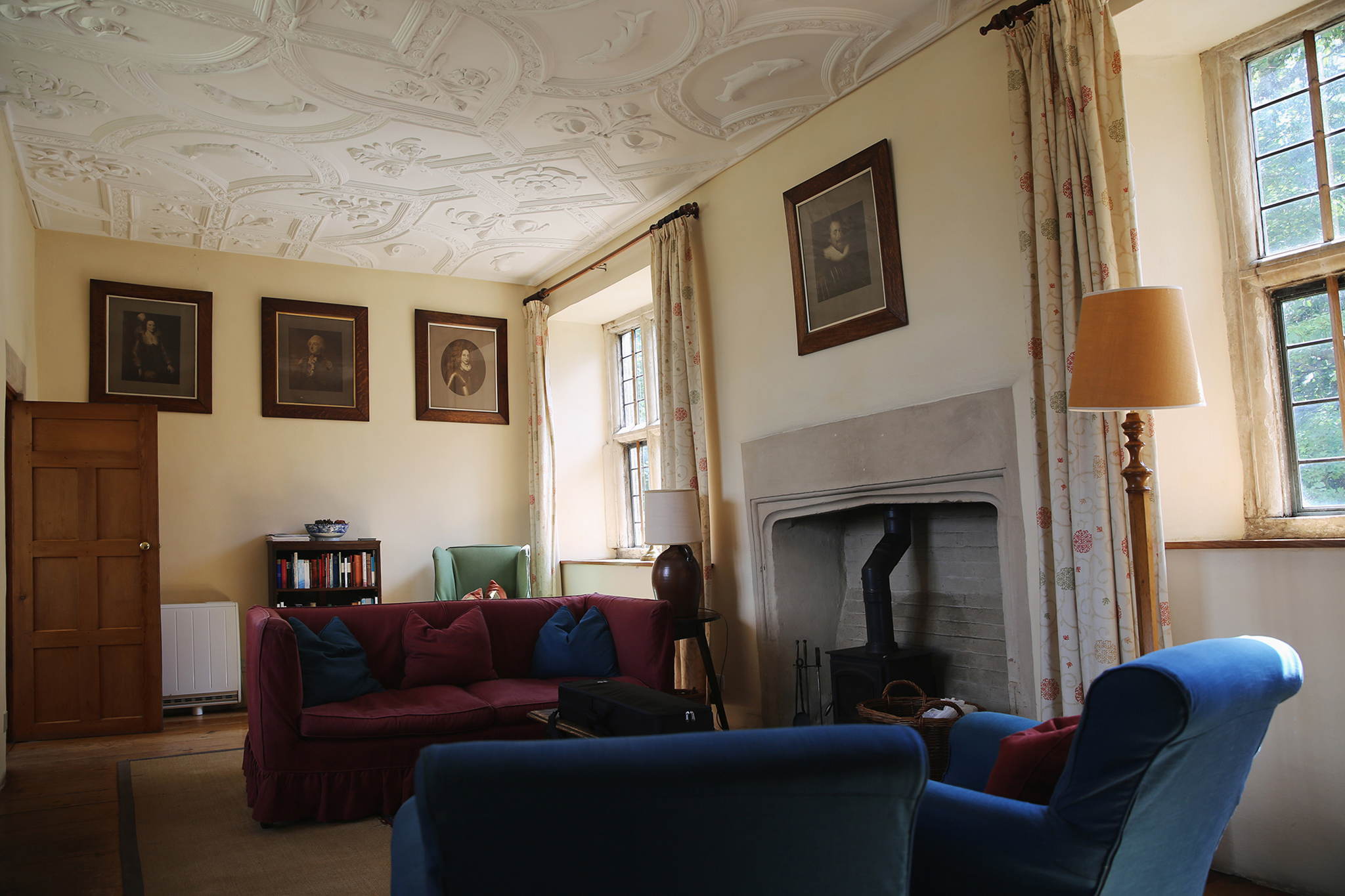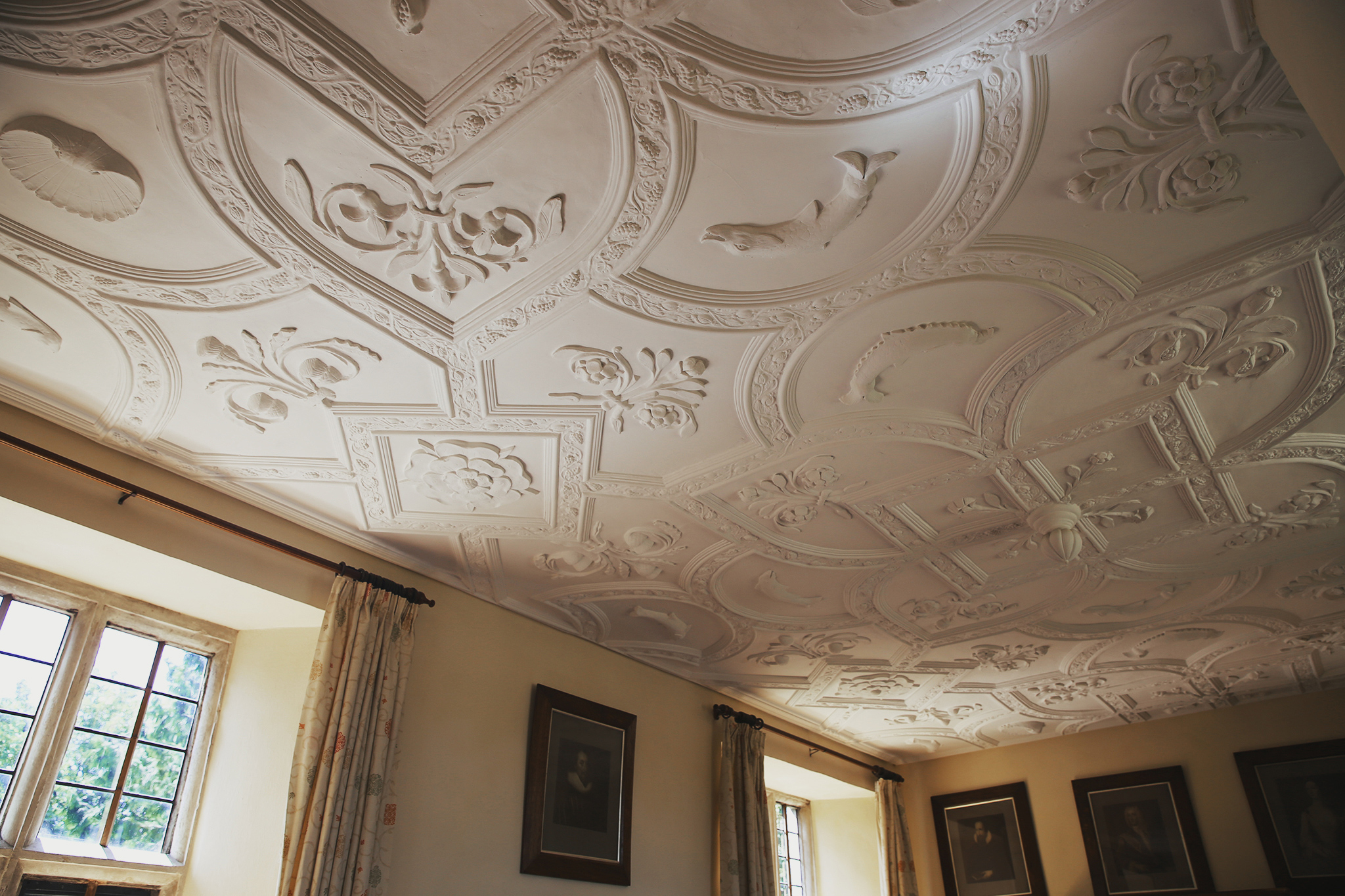 I spent my first moments inside darting from room to room, corner to corner, pointing out medieval features, thoughtful, period-appropriate decor, the great thickness of the stone walls, the window hinges… I may have squealed in delight. A little.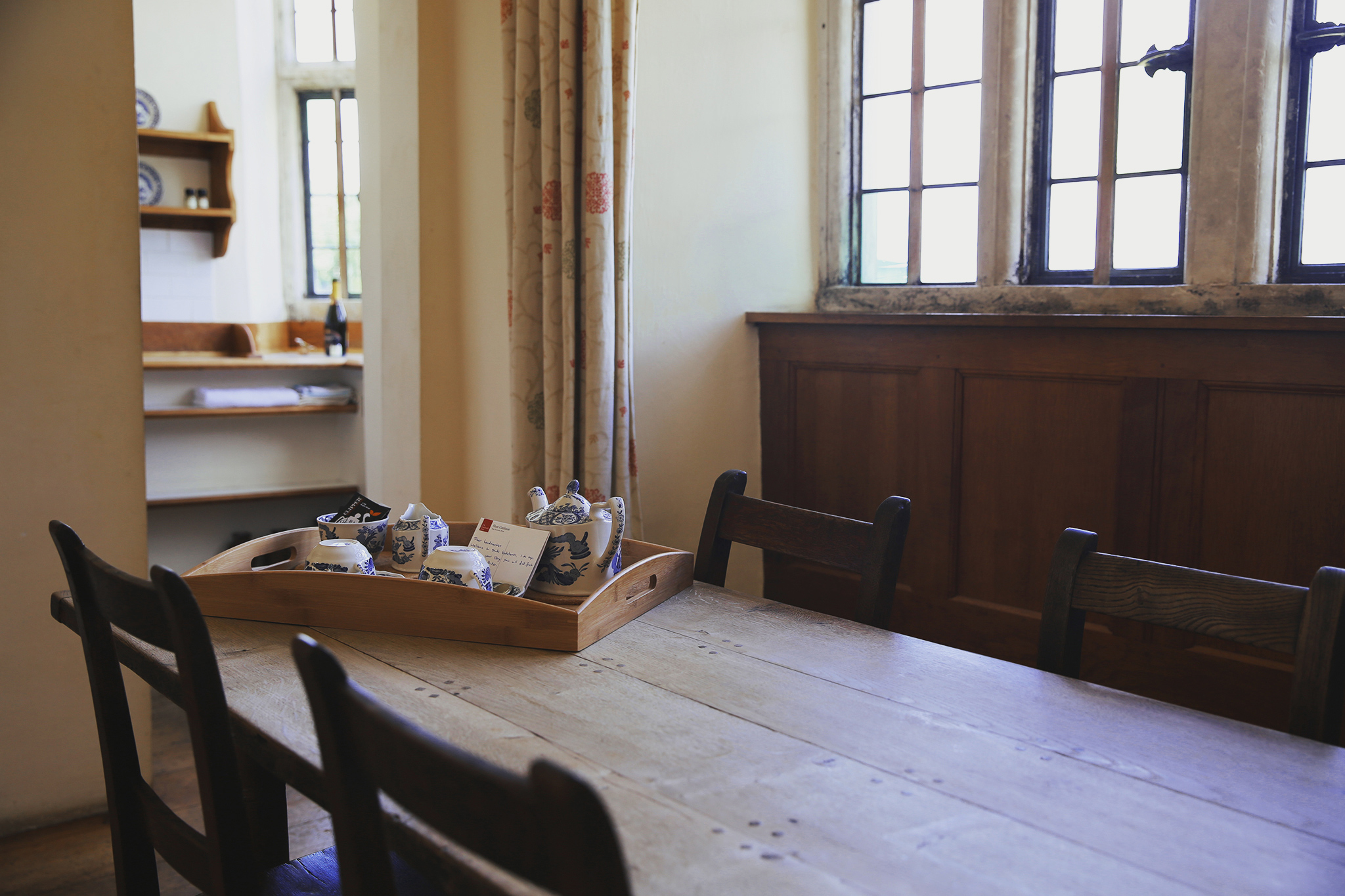 There was even a tea set ready and waiting for us, as well as fresh local milk in the fridge.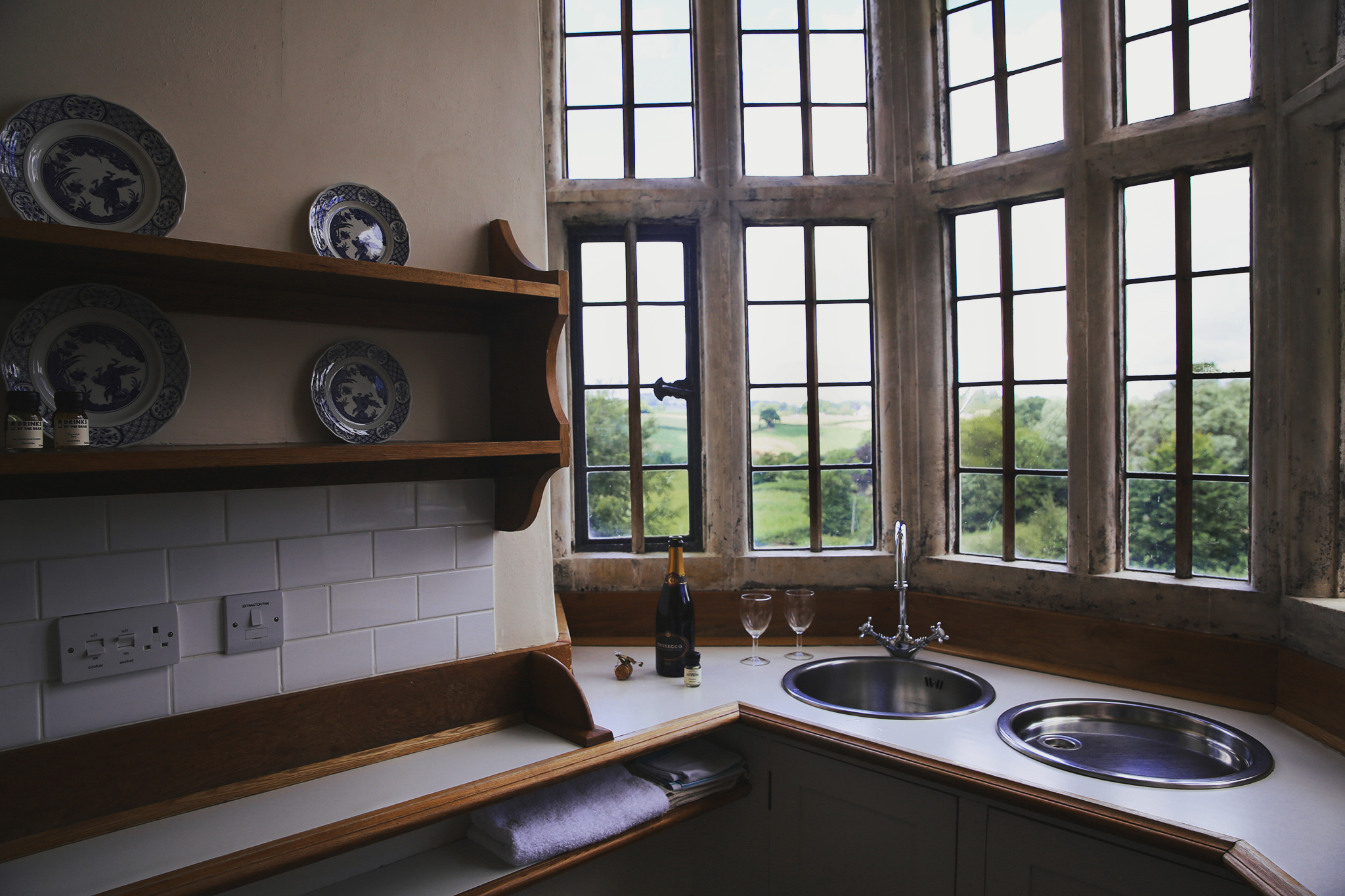 From every window, green rolled out to the horizon. I suddenly felt like a kid in the fullest sense of the word – small, elated, experiencing something wholly unfamiliar and magnificent. In my travels, I've had the fortune of visiting a great many palace and castle museums, but I certainly never got to play house in them.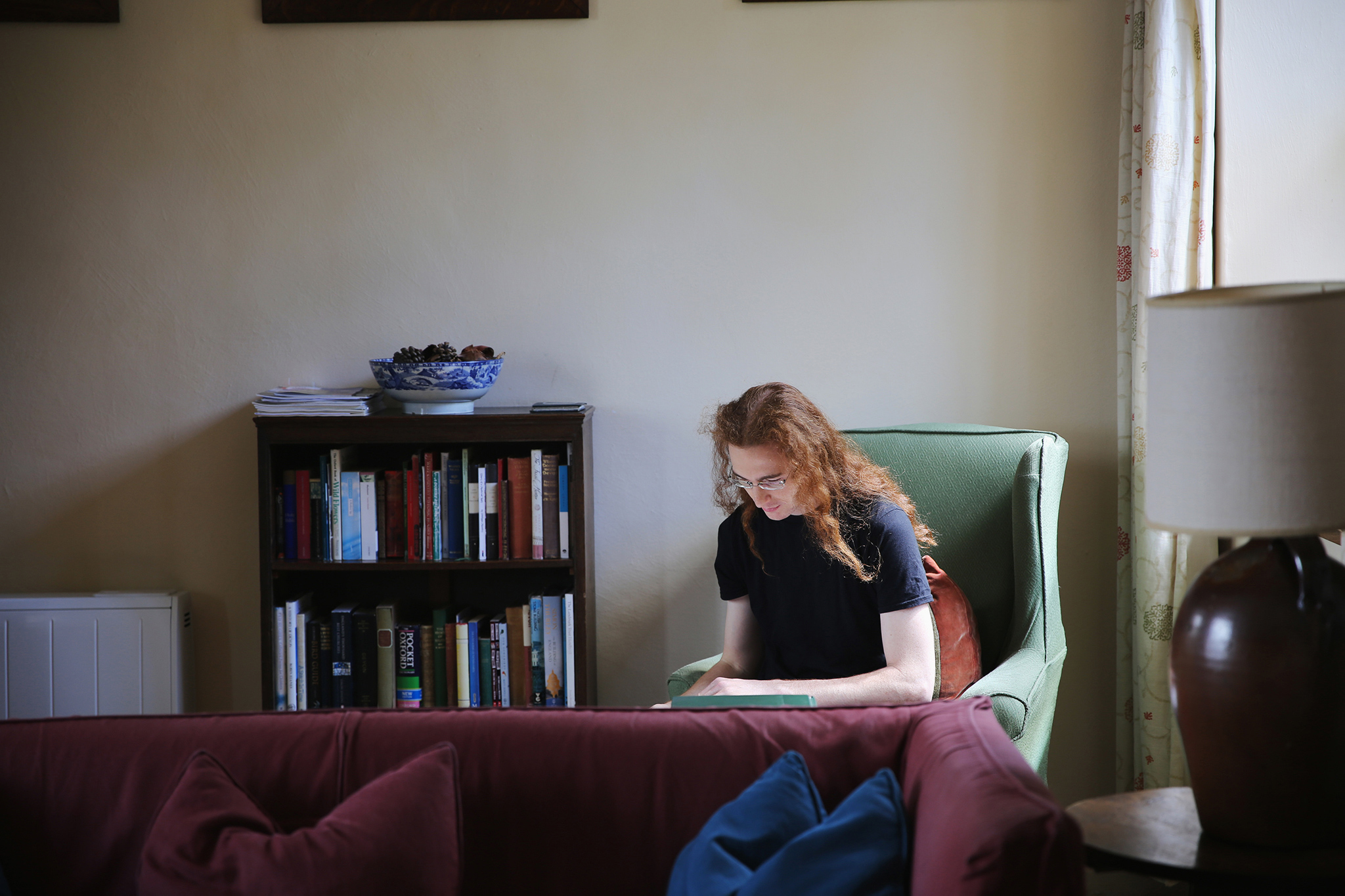 We leafed through one of a great many guestbooks to find pages of prior guests' reviews, tips, sketches, and fond memories while Micron located and appropriate sun spot.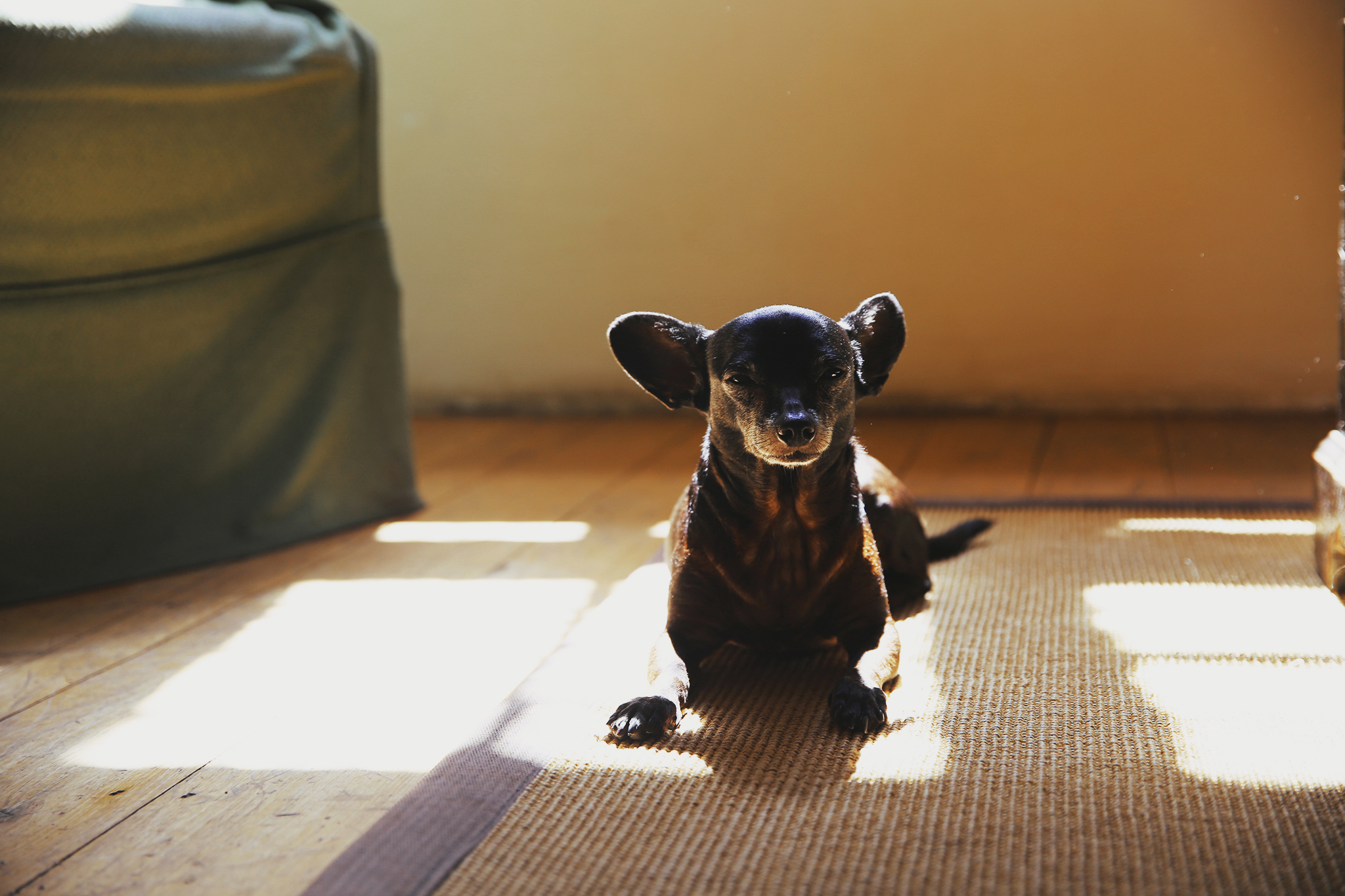 Back down the spiral to have a look at our sleeping quarters. Along the way, I noticed a helpful rope "handrail", and what looked like a lookout window, which you can see in the gallery below.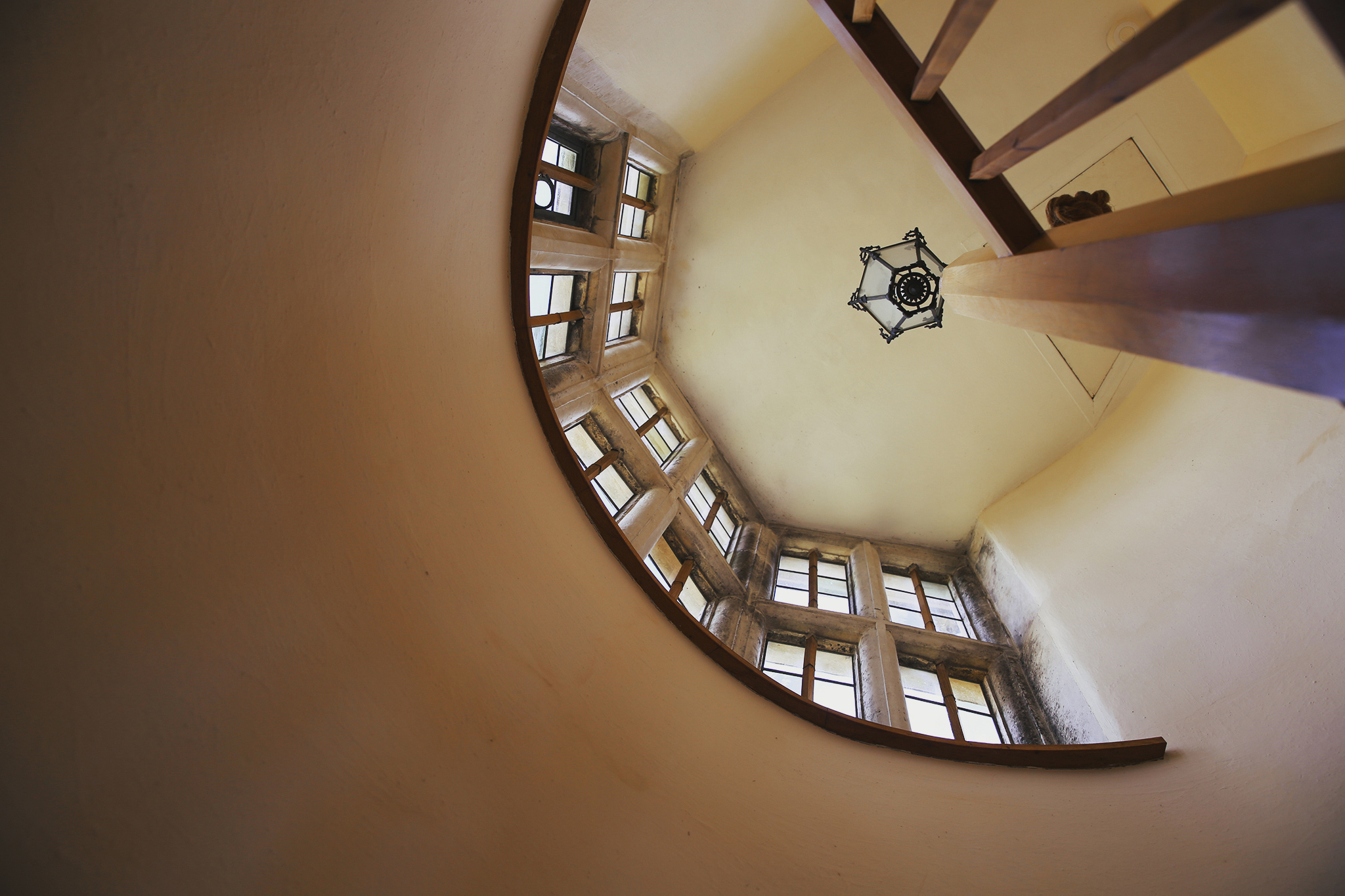 The master bedroom includes some gorgeous hand-carved furniture and a bed that's made according to old fashion, with a wool blanket tightly tucked between two sheets – a small touch that didn't go unnoticed.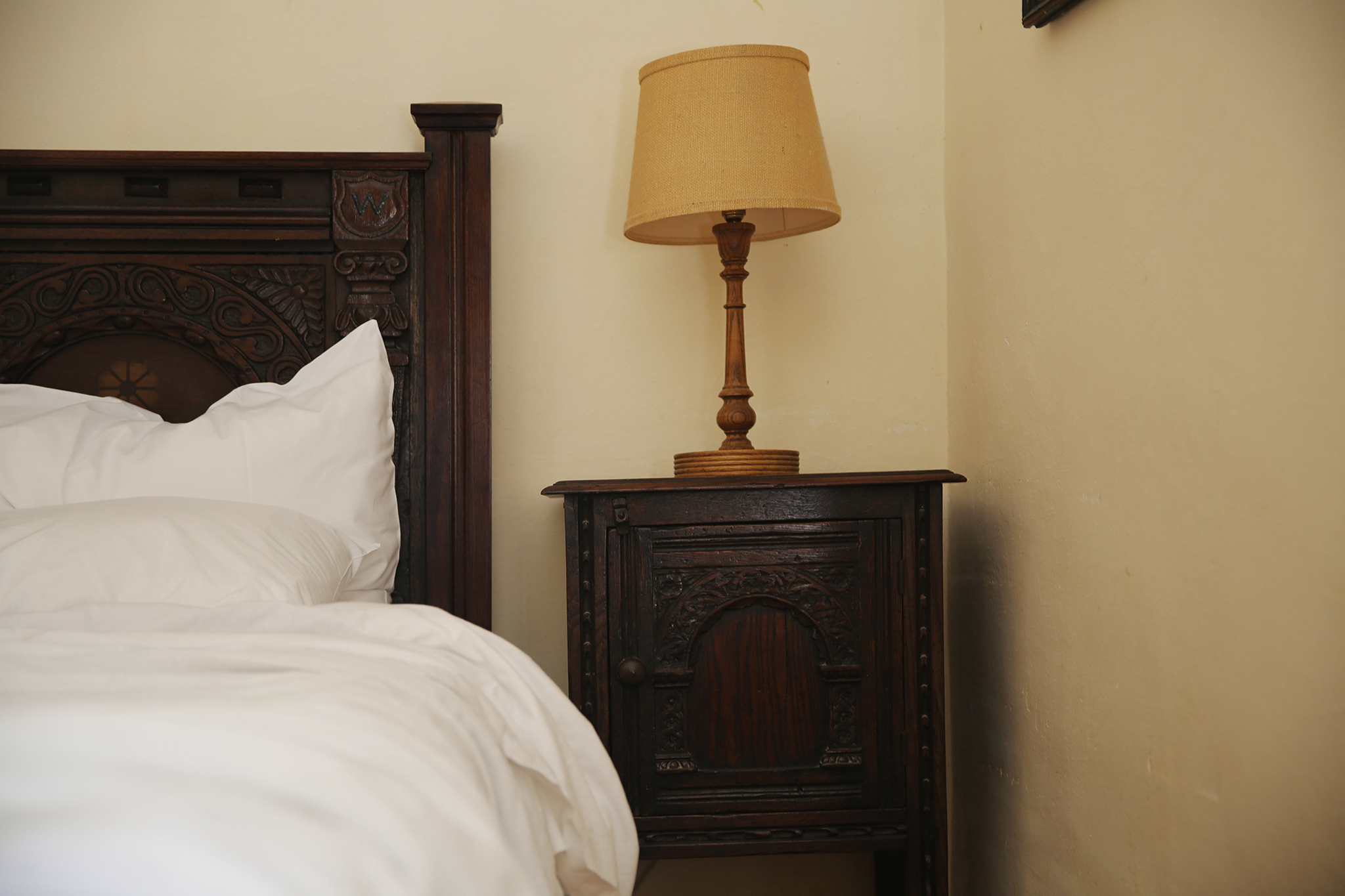 There's also a window which looks out onto the main castle, but you can't quite make it out in this shot: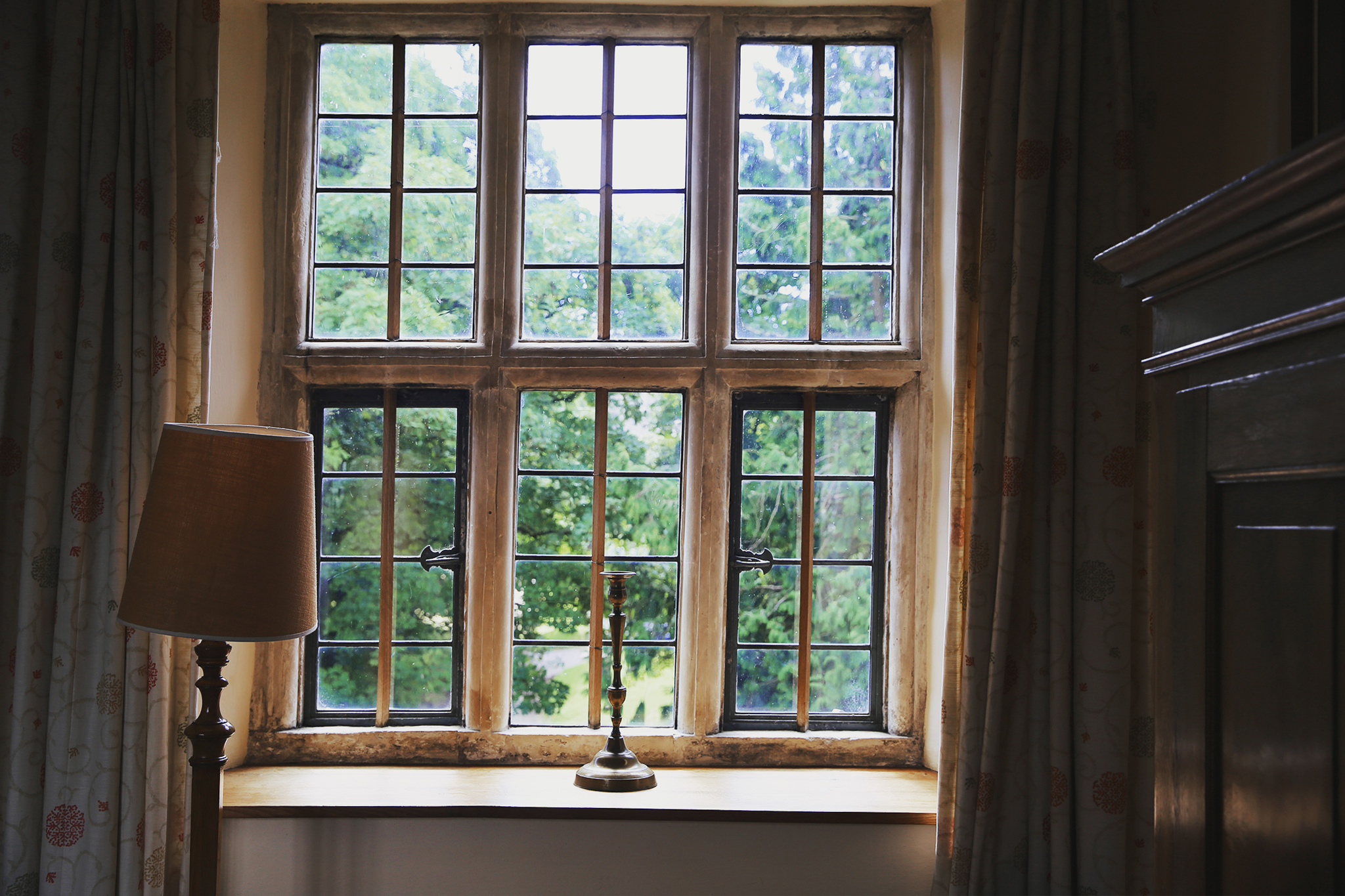 Once Micron approved this room, and we checked out the restroom (tub present, modern – I had hoped for a claw-footed beast), and the other rooms – another, smaller bedroom in this part of the gatehouse, and the smallest one housing a bunk bed in one of the adjoining turrets (!) – it was time to survey the grounds. All castles have grounds, of course.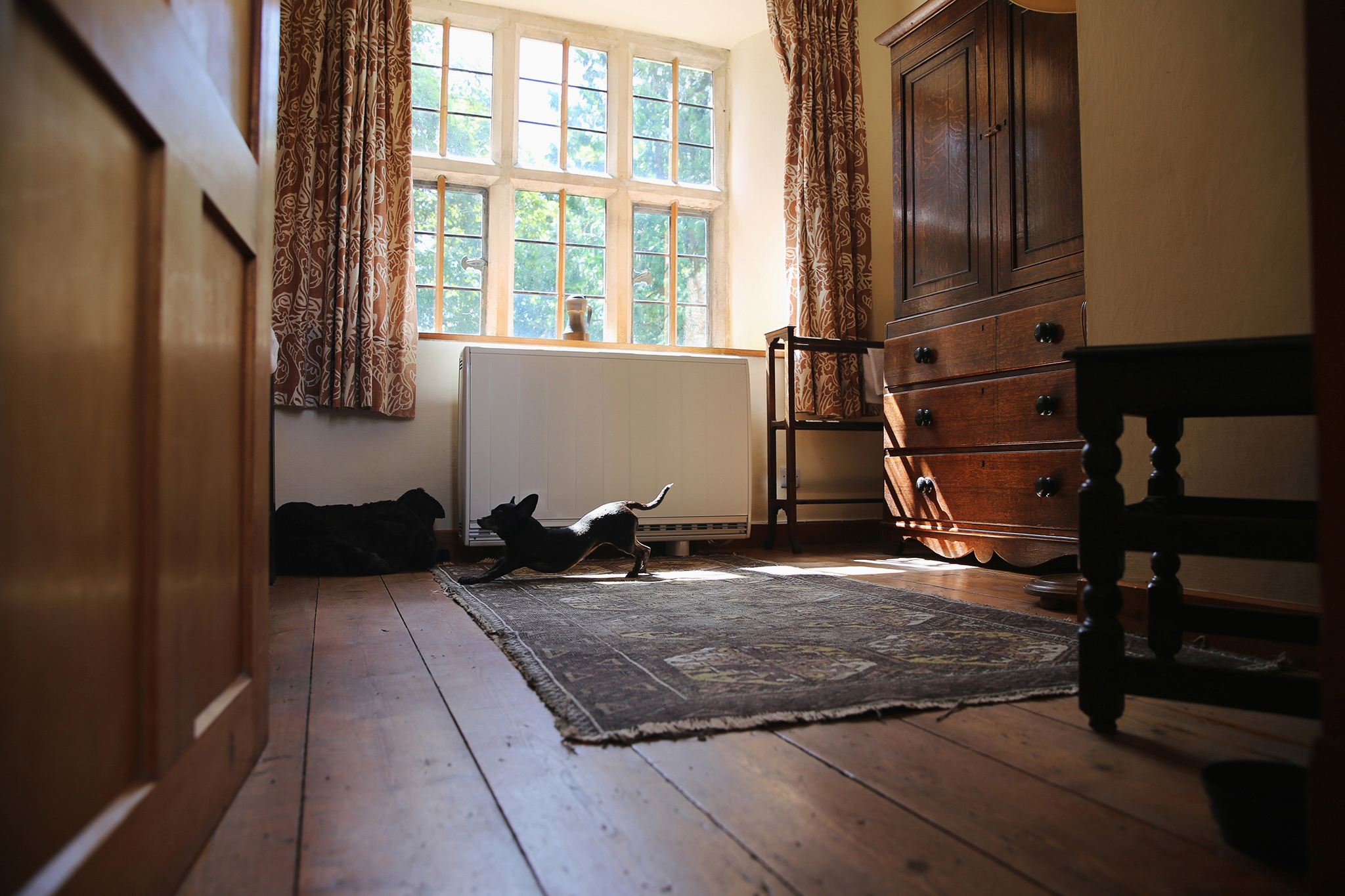 Ahead stood the Old Shute Barton flanked by orchards and gardens. Though much of the original building is now gone, the remnants are restored and rentable, too – at a considerable cost. This doesn't seem to keep folks away, though, as the rental calendar is mostly booked year-round.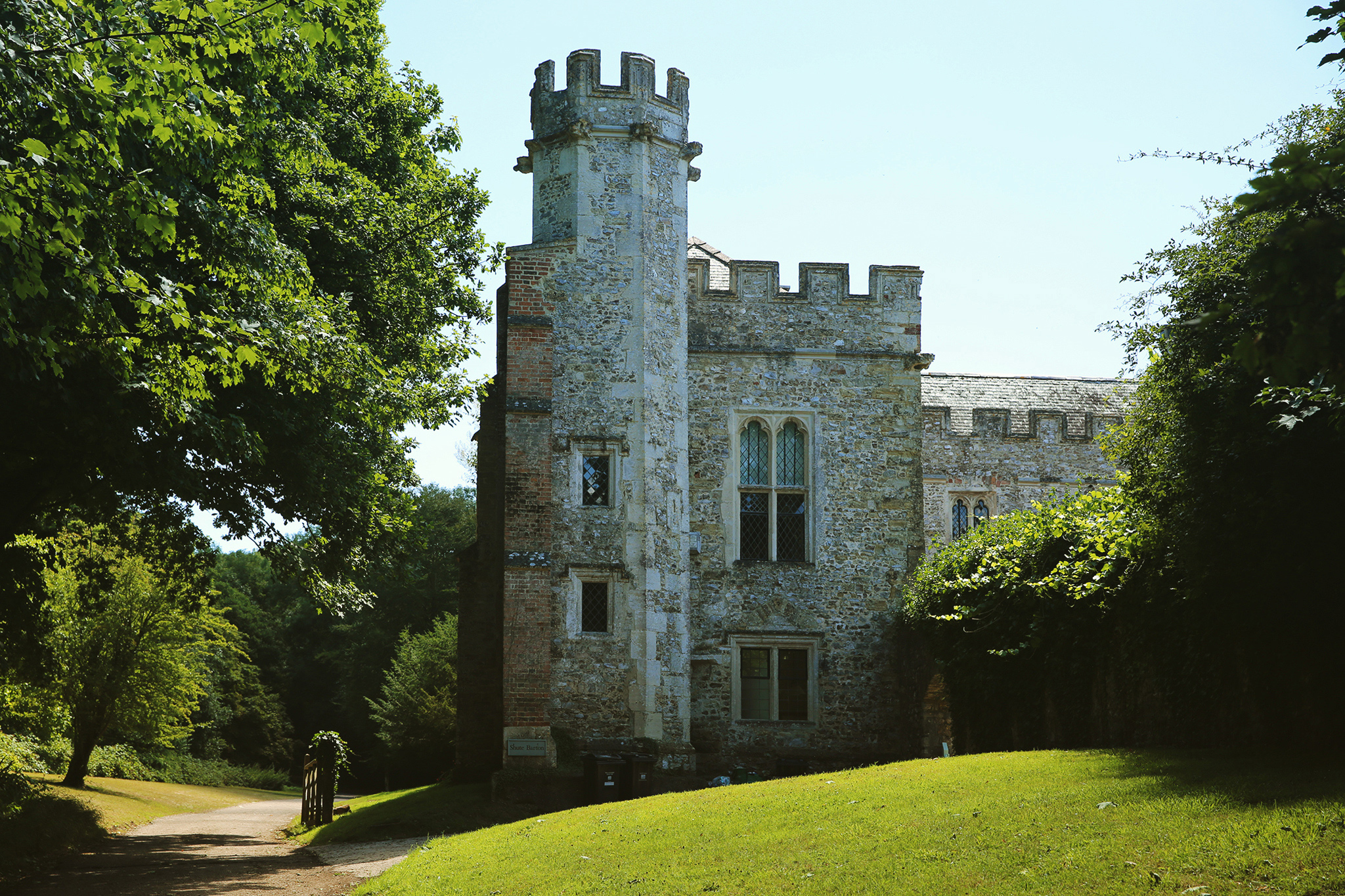 Perched on a neighbouring hill is the seldom-used St Michael's Church with a graveyard at its back. This space is open a few times per year during the rare visiting hours of Shute Barton. I've heard that, on those days, local ladies serve tea and cakes there.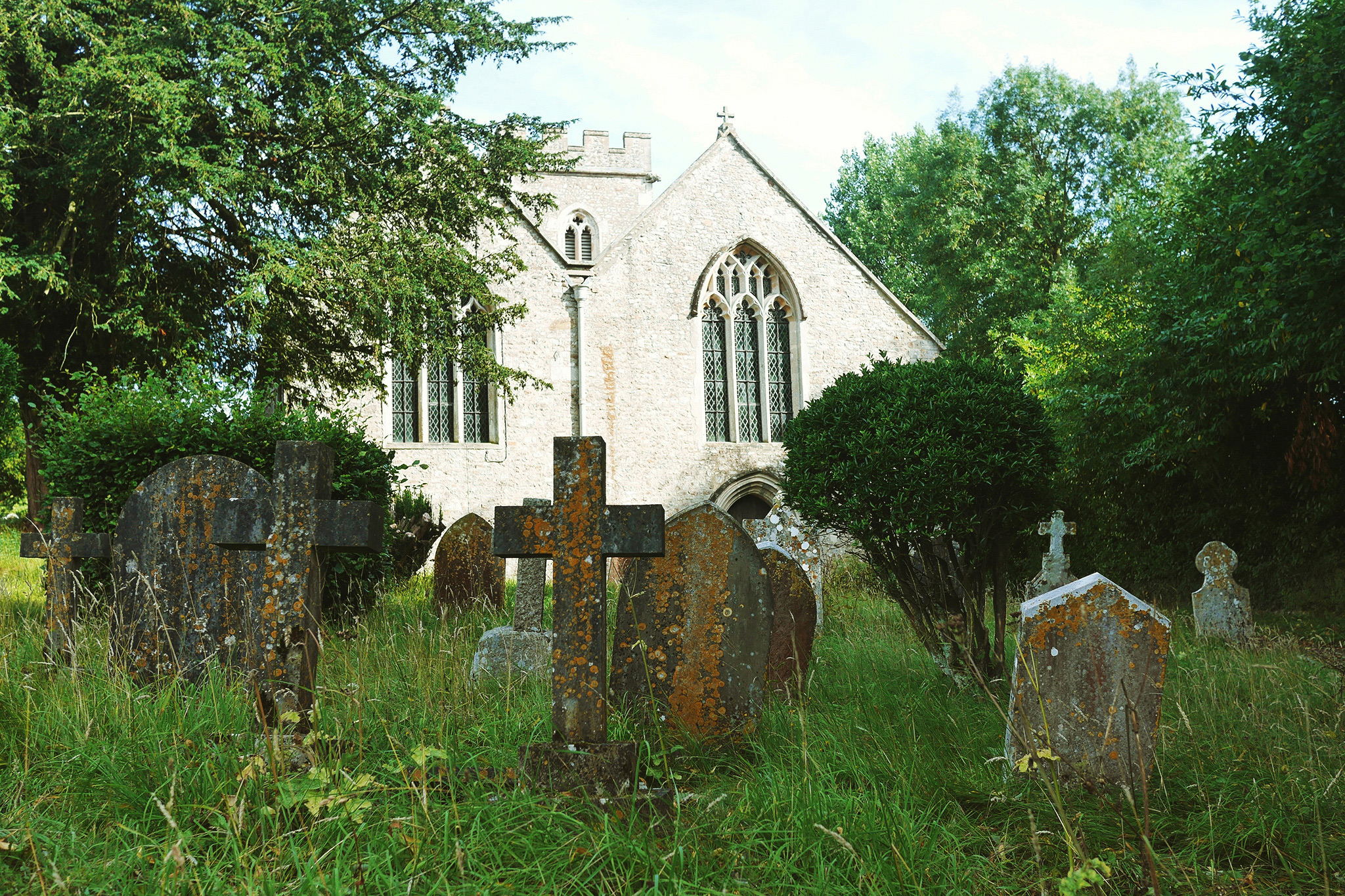 On our second day here, we took a walk in the neighbouring Shute Hill Woods – an old, tranquil hilltop oasis filled with a great variety of trees, fungi, and birds.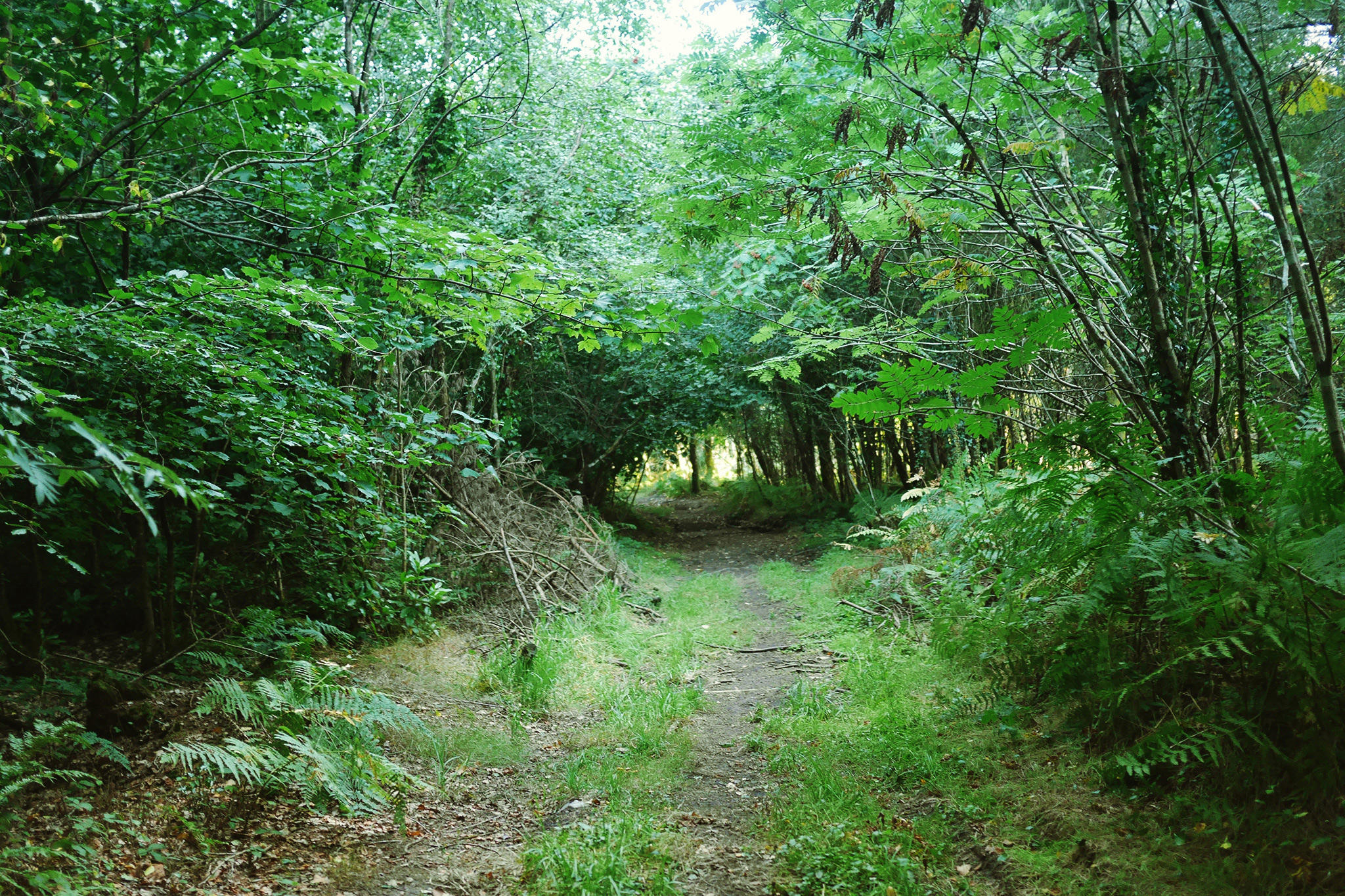 Our stroll was accompanied by an orchestra of birdsong and branches swaying in the wind.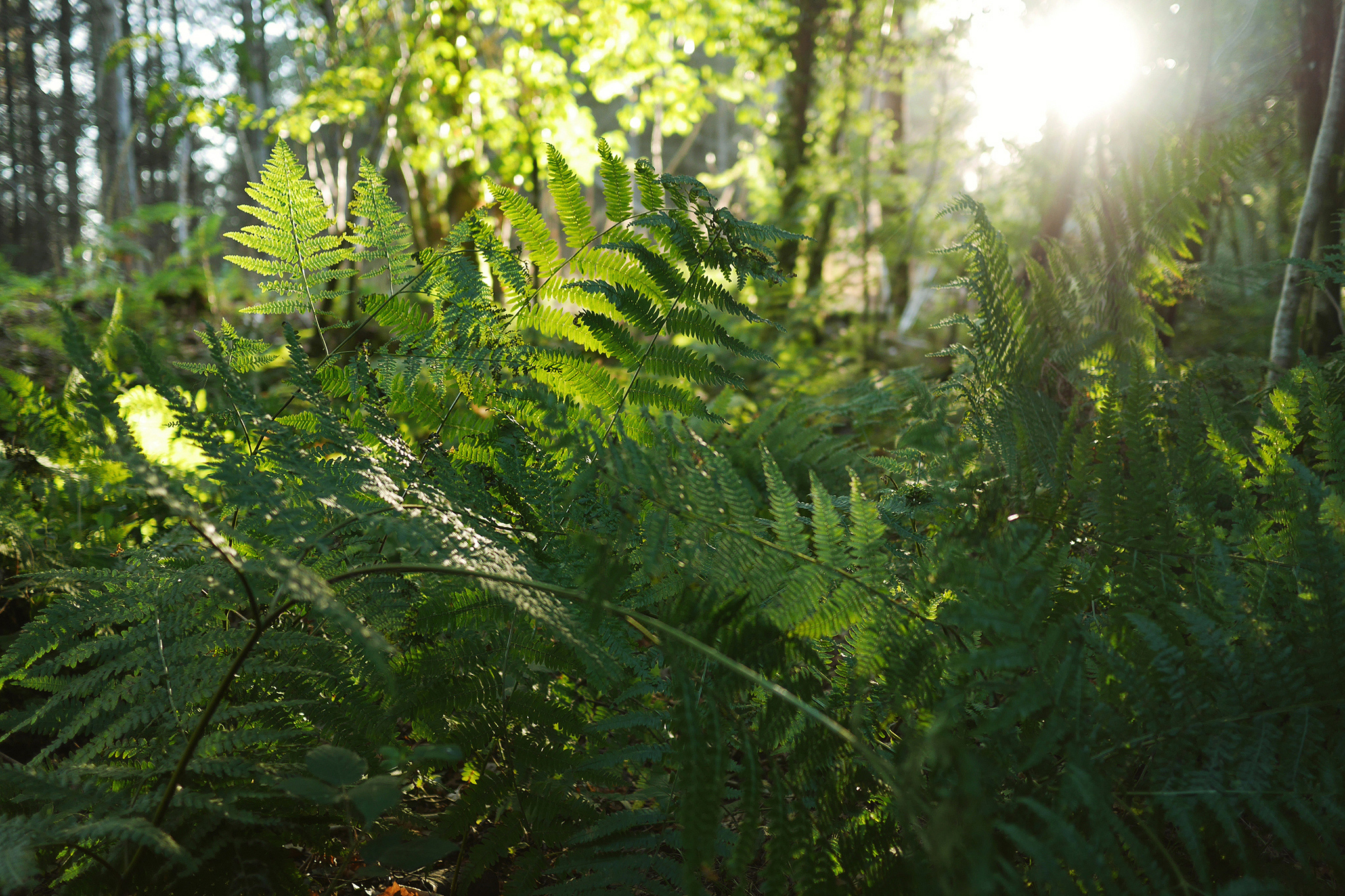 This is a privately-owned area, intersected with what's called "permissive paths", which just means that nuisance visitors are liable to get booted out, should the owners deem it necessary. If we're being perfectly honest, I'm still unsure how we managed to evade this fate.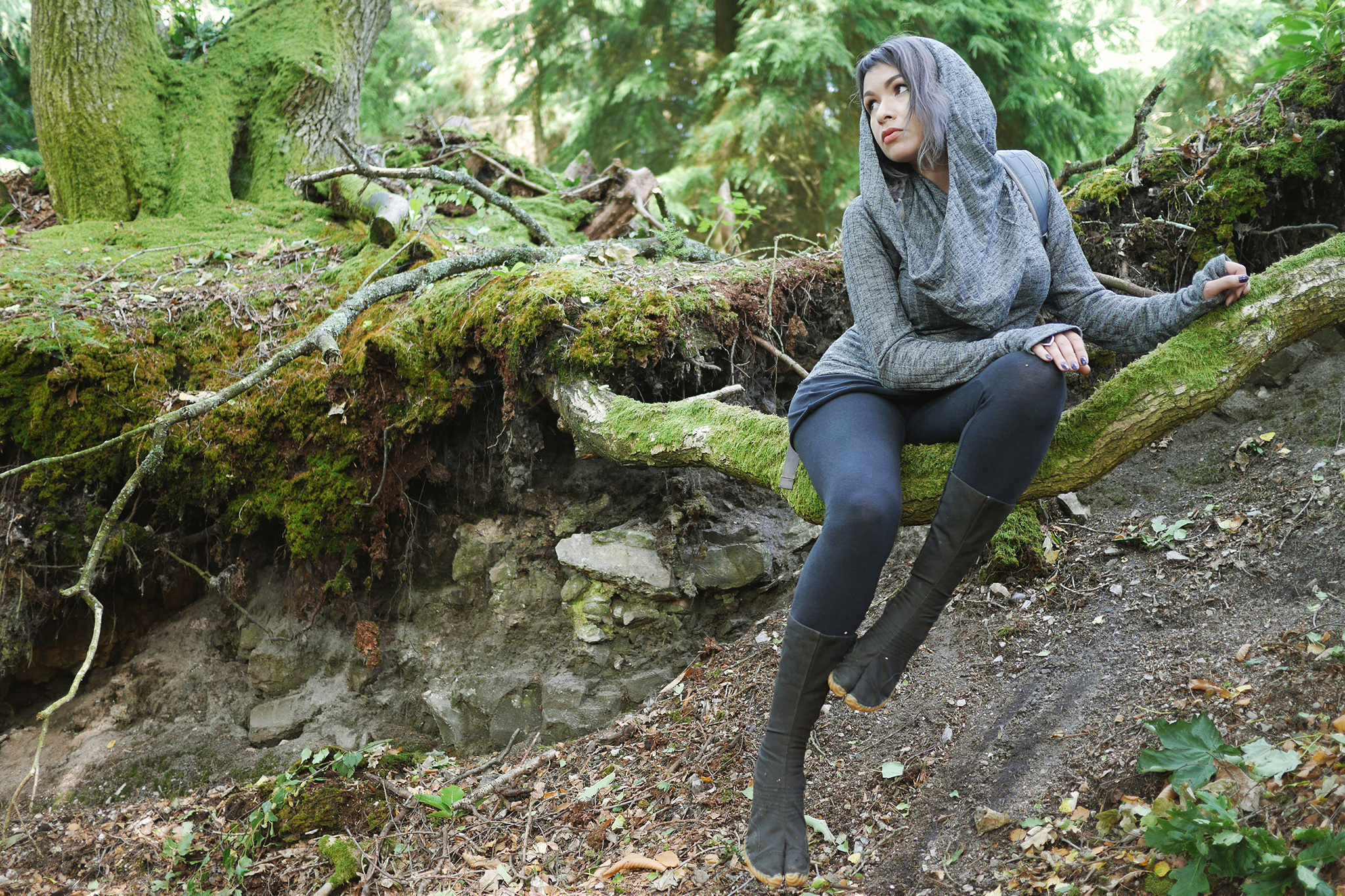 Hidden deep in the woods is a stone Beacon from the 1500s, when messages were sometimes communicated with smoke and fire.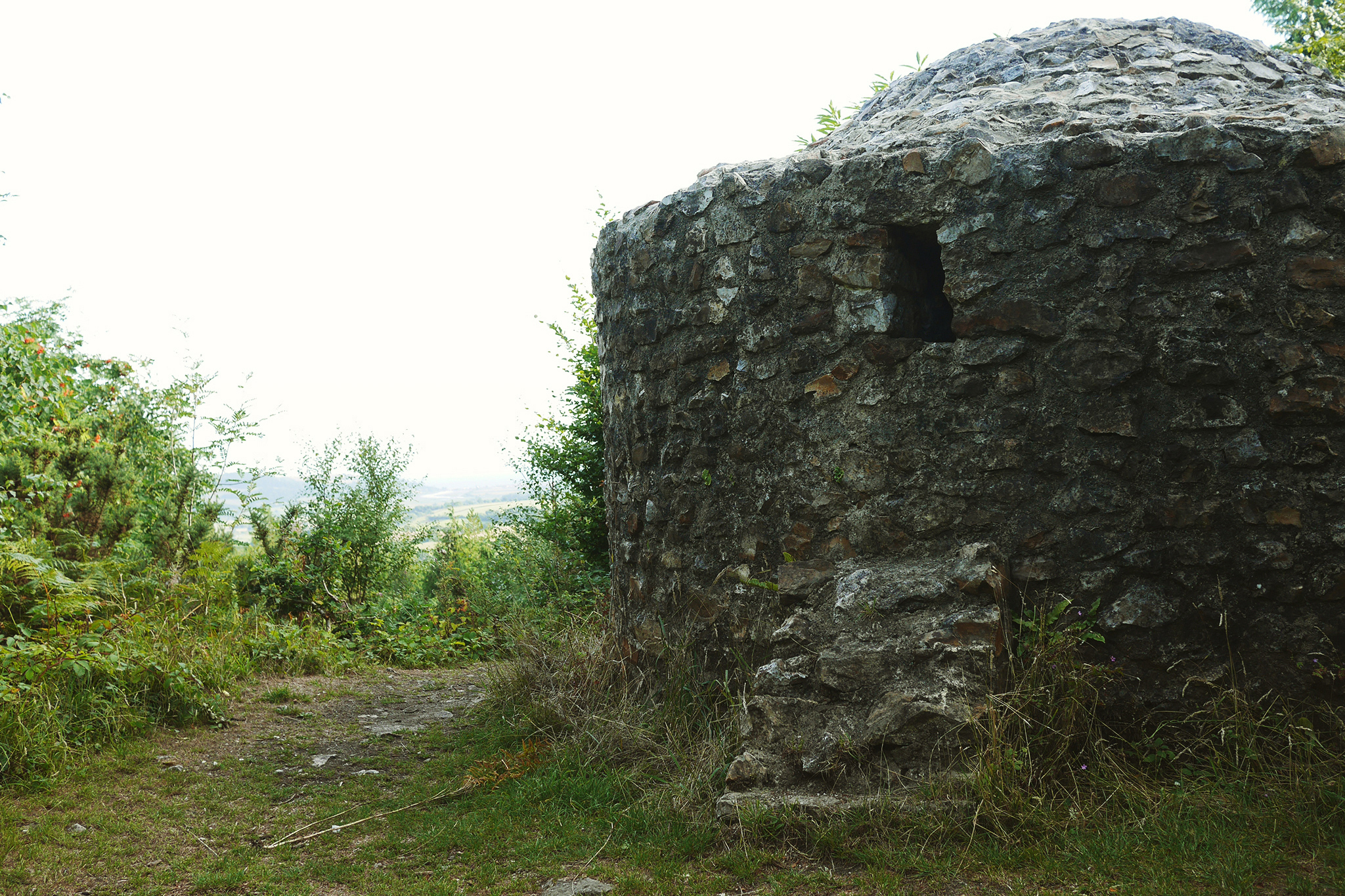 A nearby plaque states that local records tell of a lone man who "had to watch tediously day and night from March to October, he should not even be allowed a dog for company, sheltered by a hut without seates or place of ease, less he should fall asleape". Without a door, or windowpanes, either. The view from the Beacon: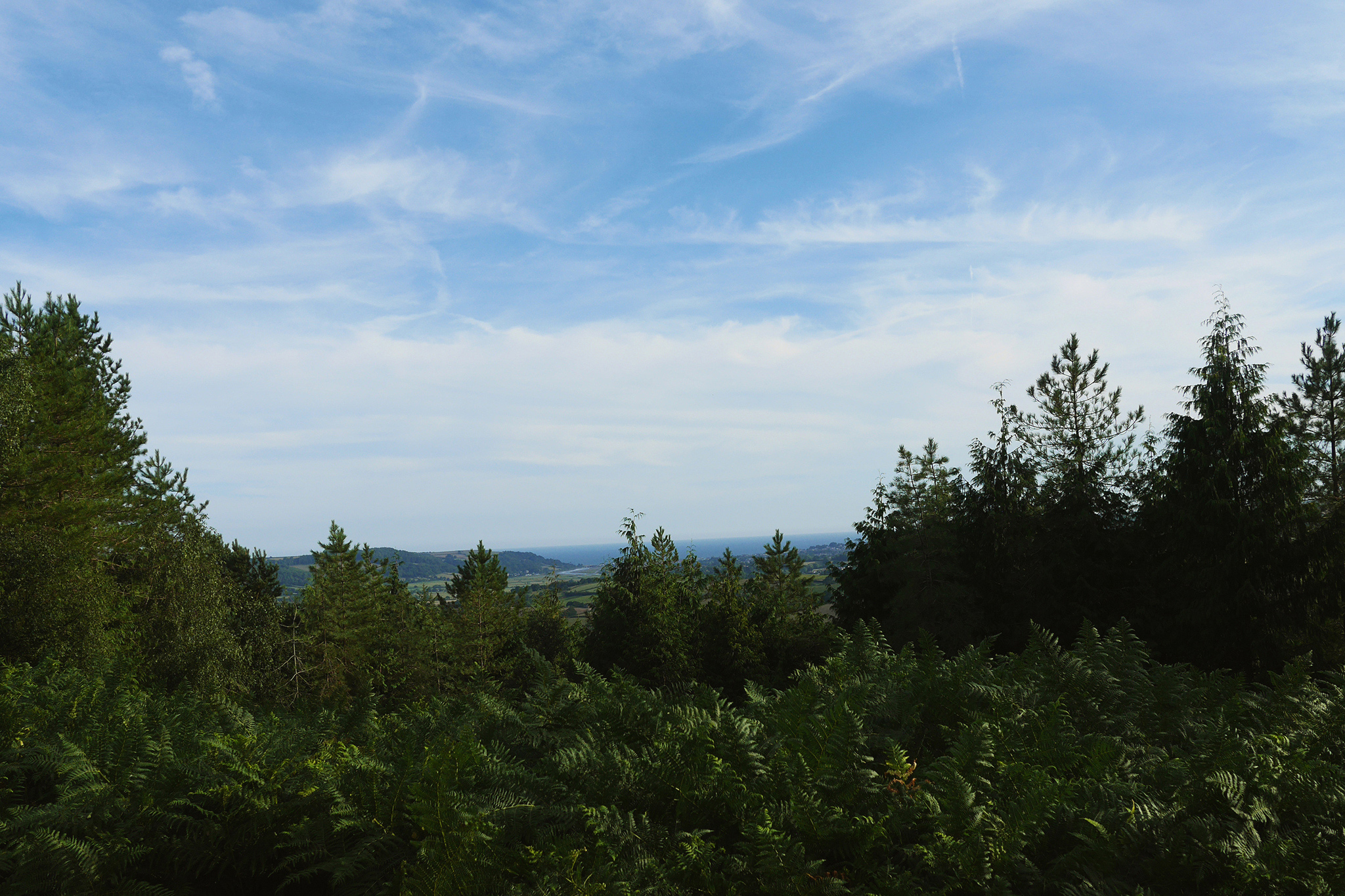 We spent several hours in these woods, climbing trees, shining UV flashlights at lichen, and taking reference photos for my drawings.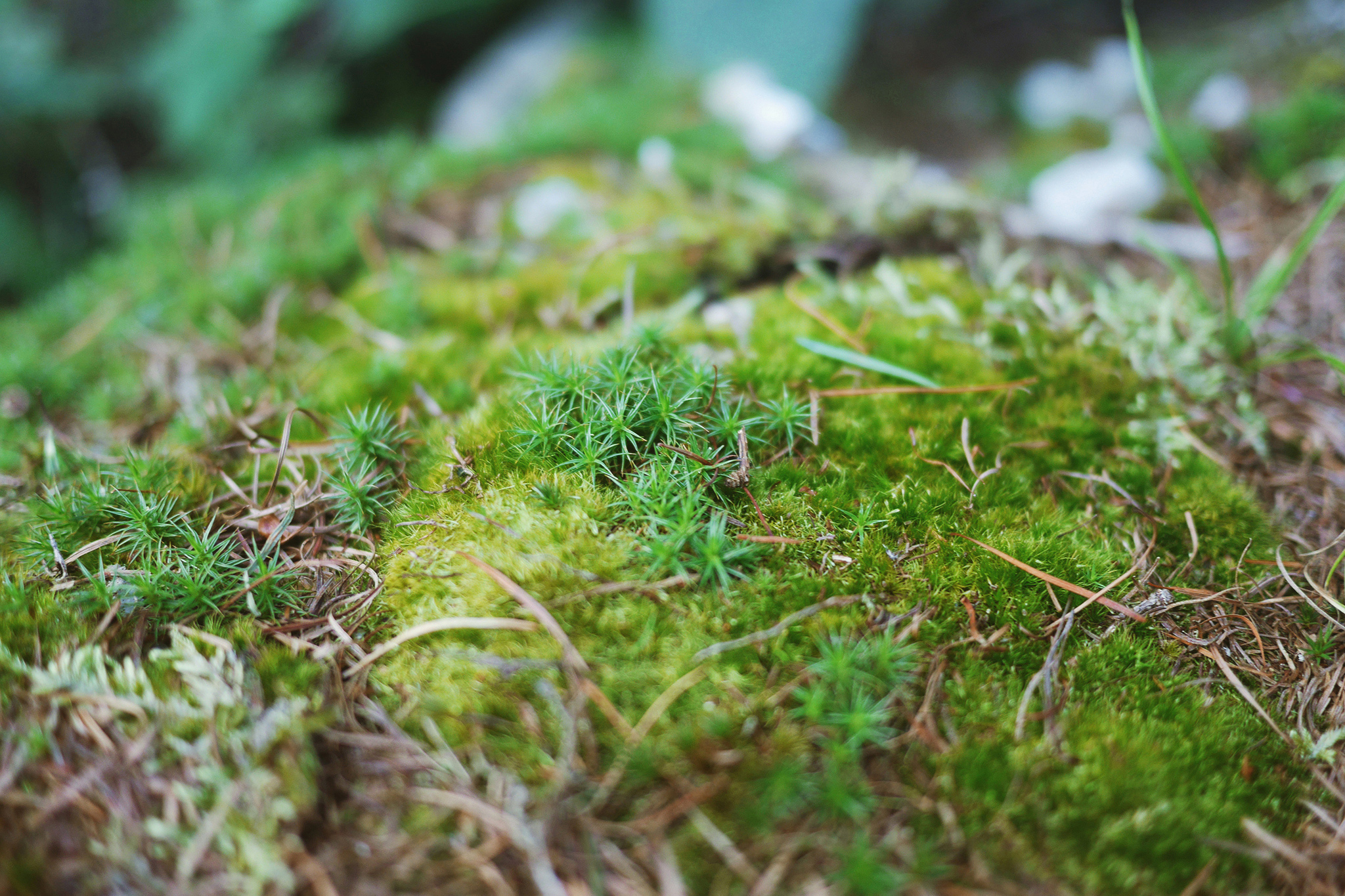 Once blue shadows sprawled across the forest floor, it was time to head back to our castle for tea, toast, and a baked camembert.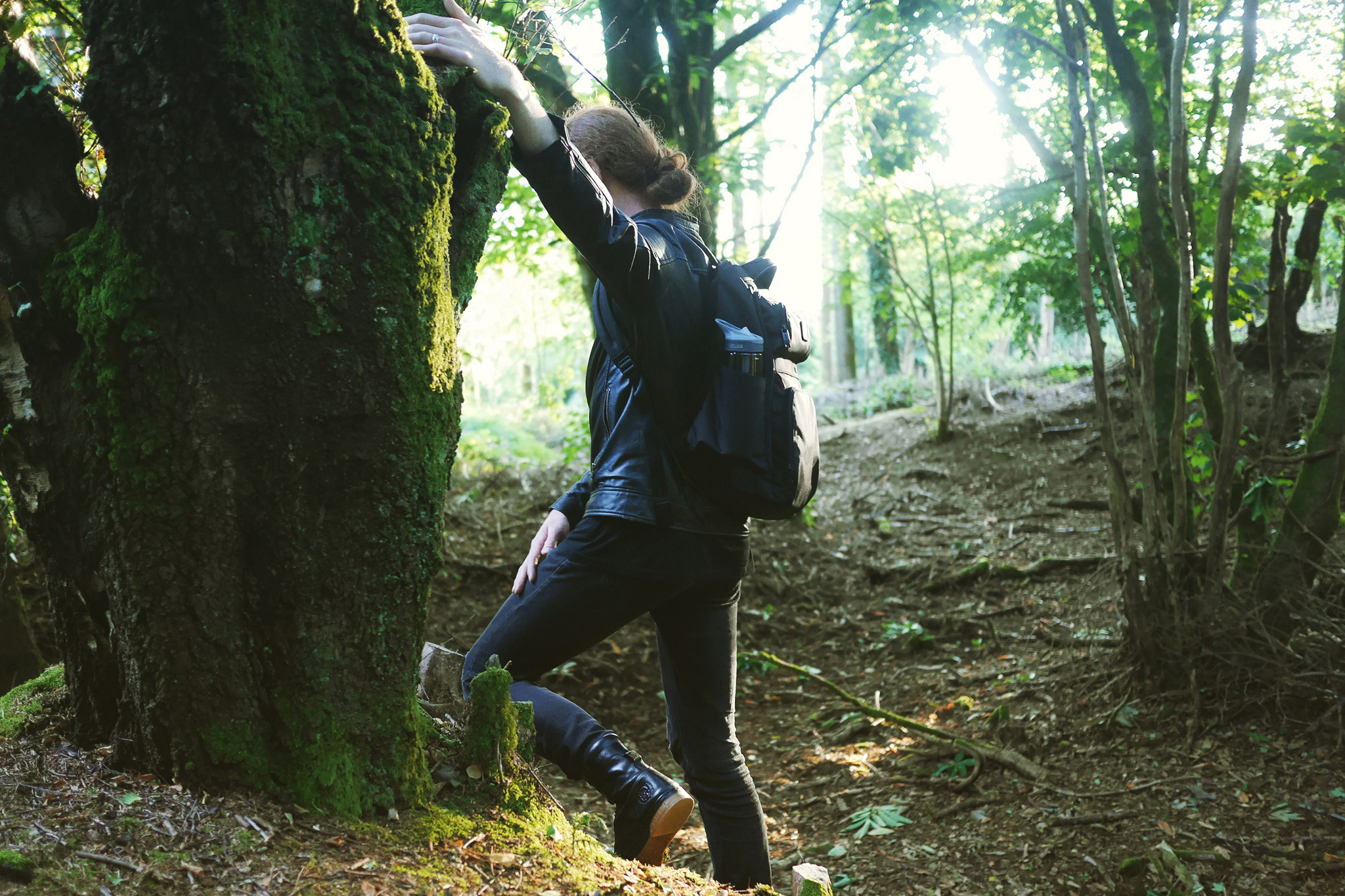 We made it just in time to see it in regal sunset light.
The four days we spent at the Shute Gatehouse were unforgettable – coming "home" to a place with so much character, history, and, surprisingly, warmth, after days of exploring, infinitely elevated the entire experience. I'd love to return one day, but then again, there are all those other landmarks waiting to be seen.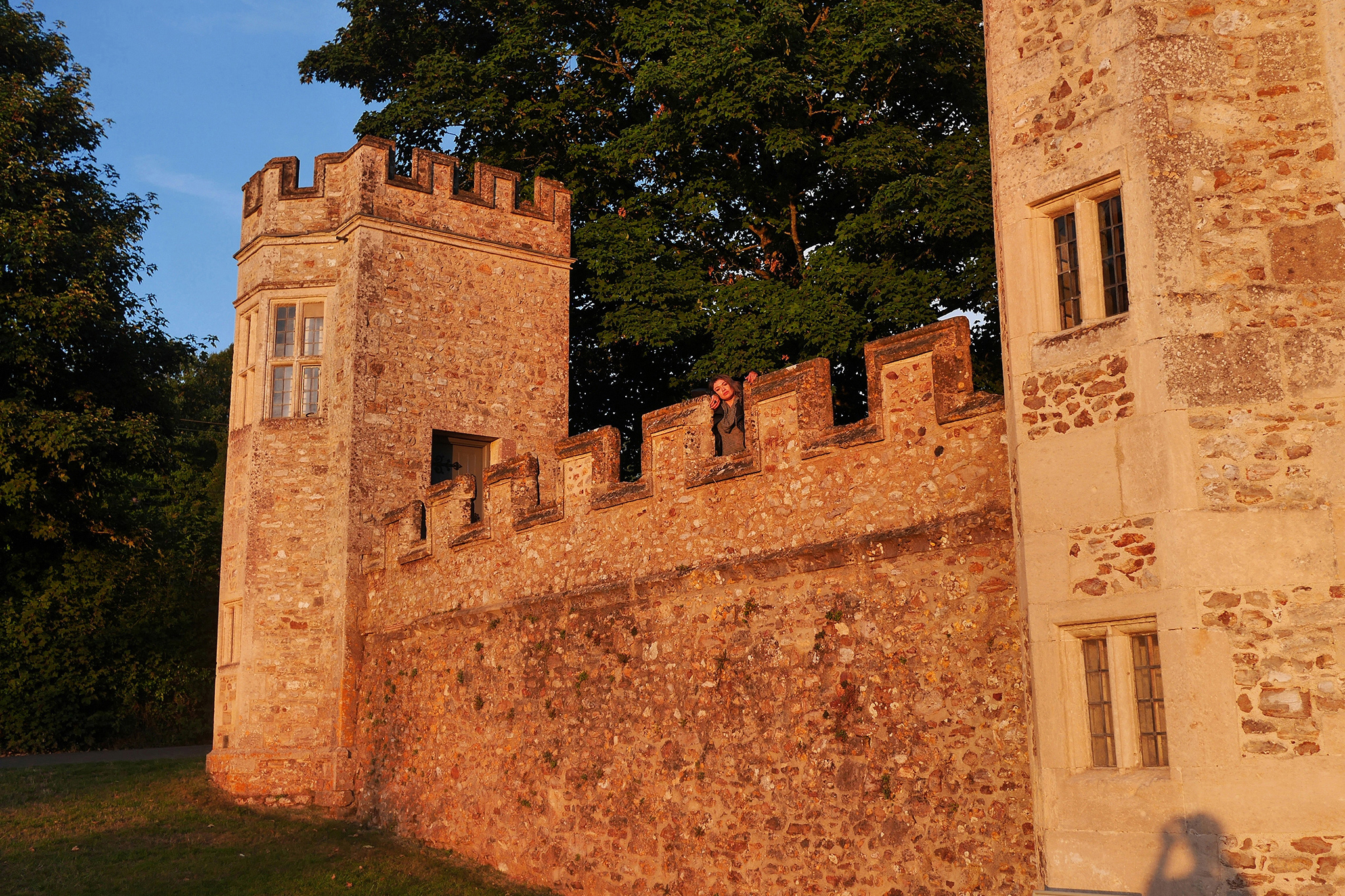 This is not a sponsored post, by the way.