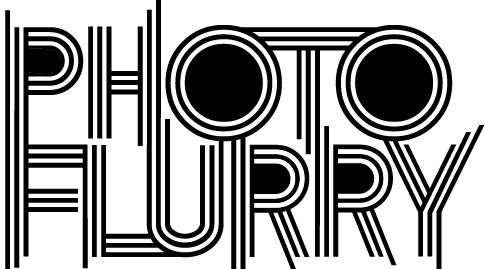 My favorite place in the known universe, to date, is The Edison. I know I mention it all the time, but in all my travels I have yet to find a venue quite this extraordinary.
I just had the pleasure of introducing my long-time friend Ross to the splendor, and partaking of the legendary Electric Squid once again. A few of Edison's notoriously potent cocktails made appearances, too, most notably the Anejo Old-Fashioned. It was early on a weekday, and therefore fairly empty – just the way I like it. Unfortunately, even a place like this has to make money, so weekends here are near-unbearable, with pungent, over-cologned yuppie types flooding the floors and lazily ignoring the dress code. But during the week, the atmosphere is precisely what it should be – majestic and mysterious, instead of matter-of-factly.
Somehow, I got my camera past the doorman to sneak a few more photos of what my dream lair looks like. Enjoy the Flurry, below.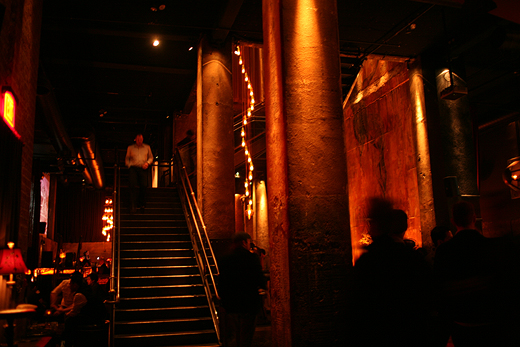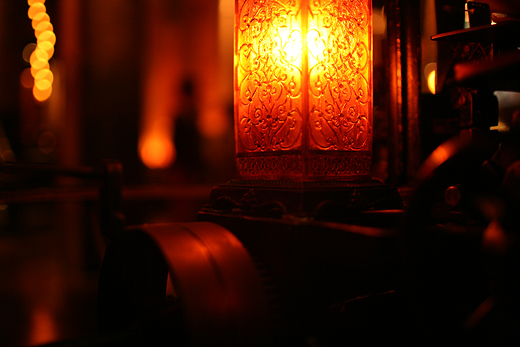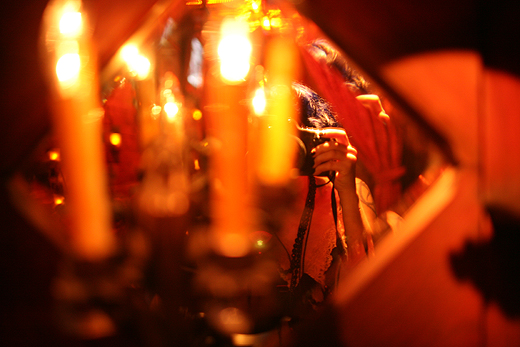 Through the mirror, into the forest of light.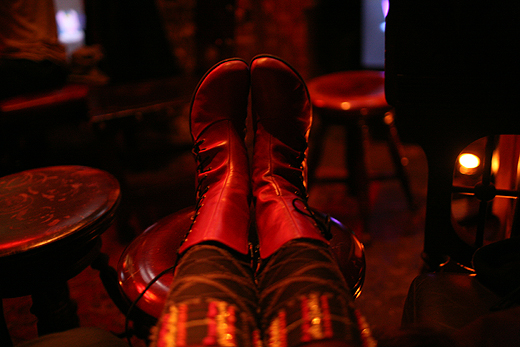 The Edison is worthy of Fluevogs and Vivienne Westwood socks.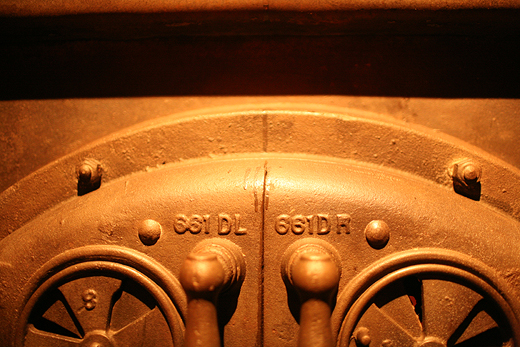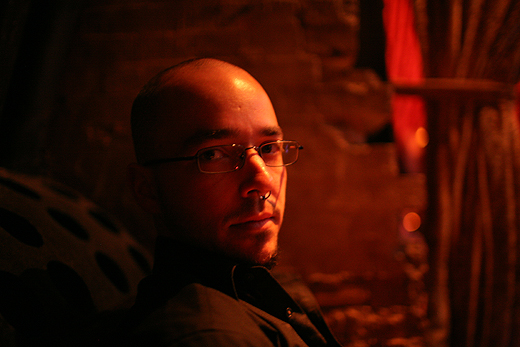 Ross takes in the new environment.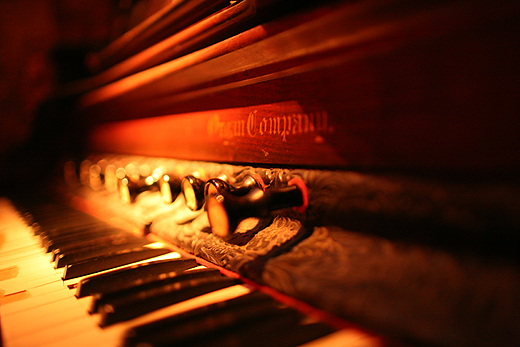 I wish this was functional. Not that I could play it without making ears bleed – I just want to hear its voice.