Last week, I finally visited  Père Lachaise – the world's most popular (and, perhaps, most beautiful) necropolis.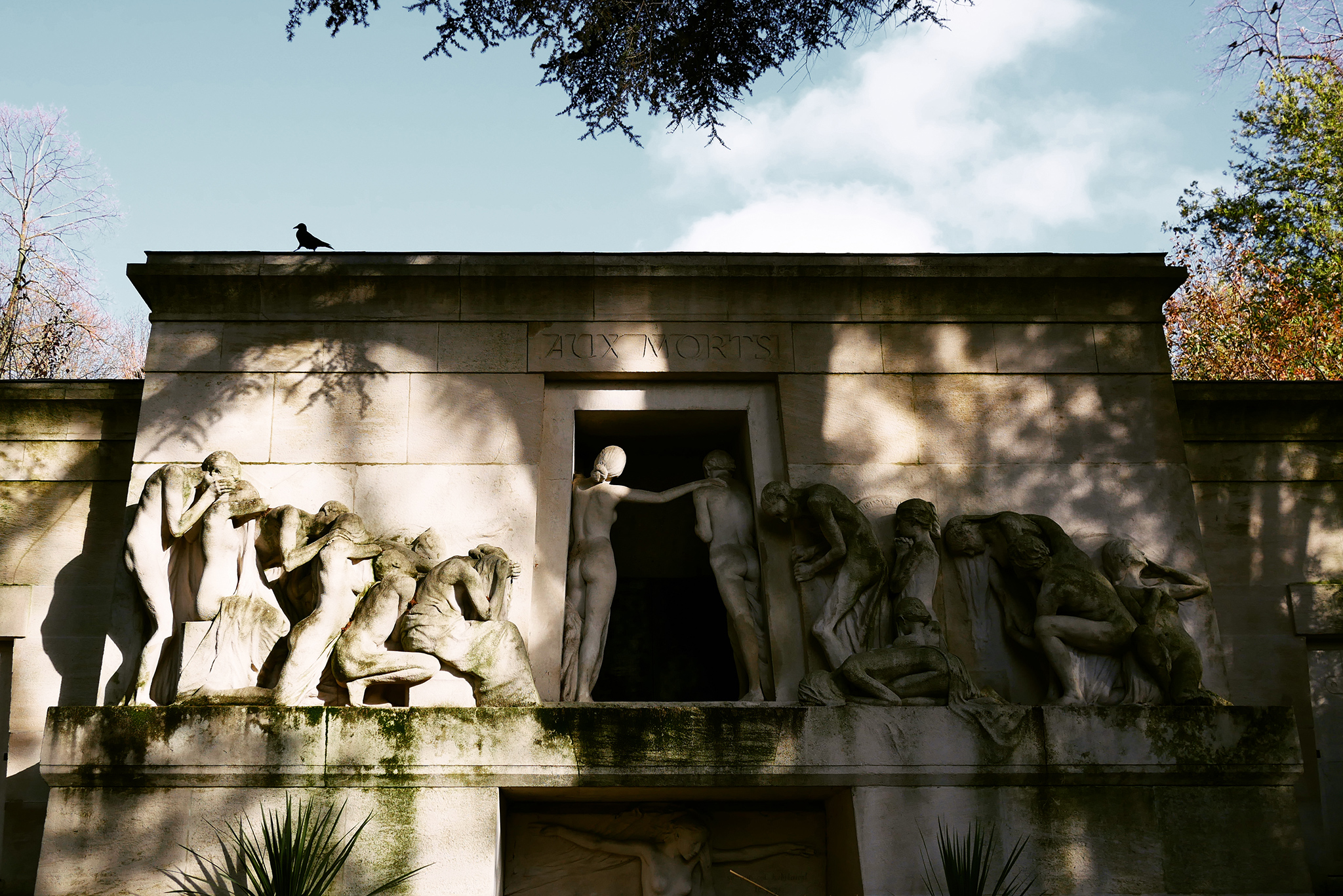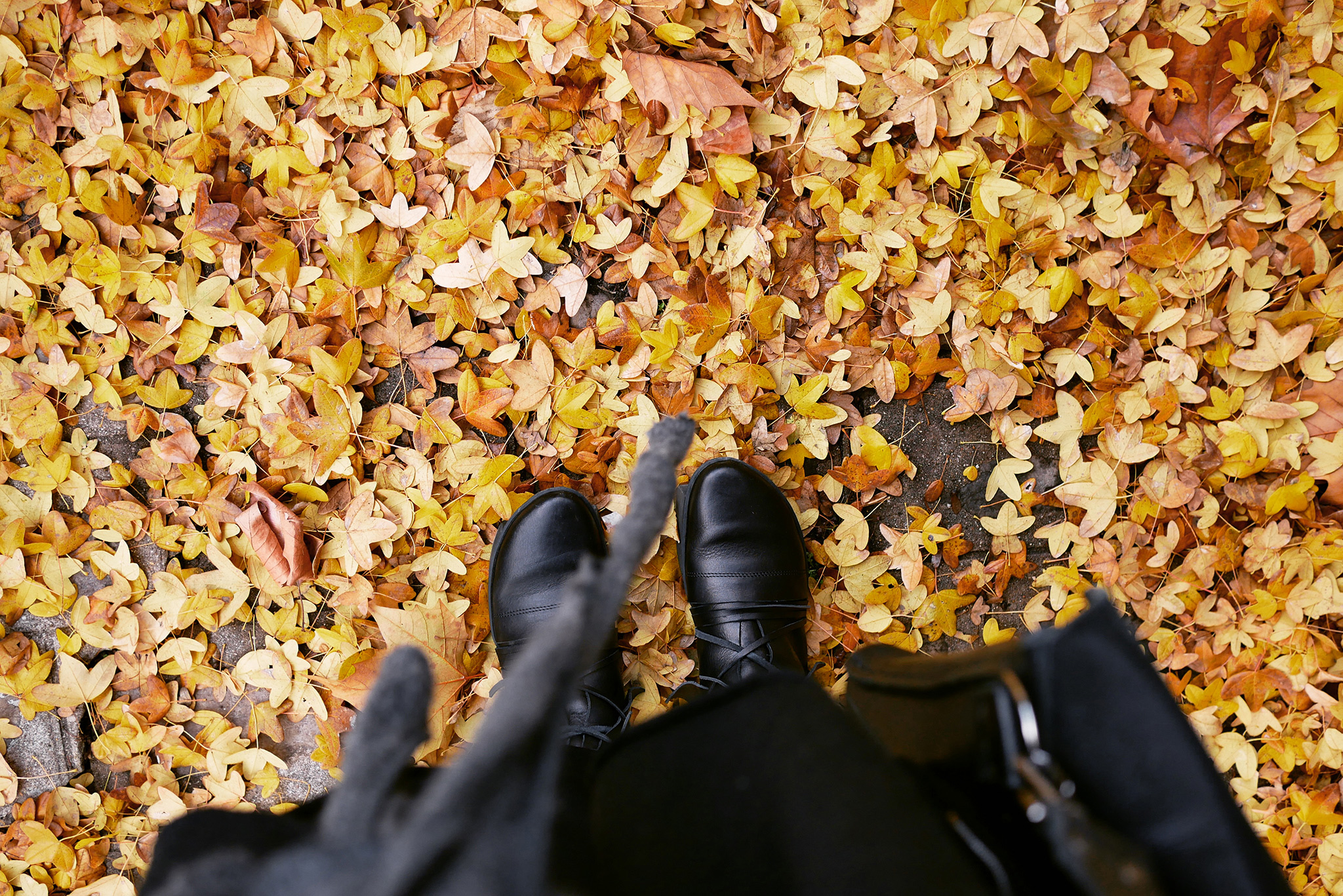 Stretched across a formidable hundred acres of Parisian hillside with over a million interments and a veritable galaxy of star residents, it's difficult to believe that this cemetery wasn't popular in its early days because of its nondenominational status and somewhat remote location.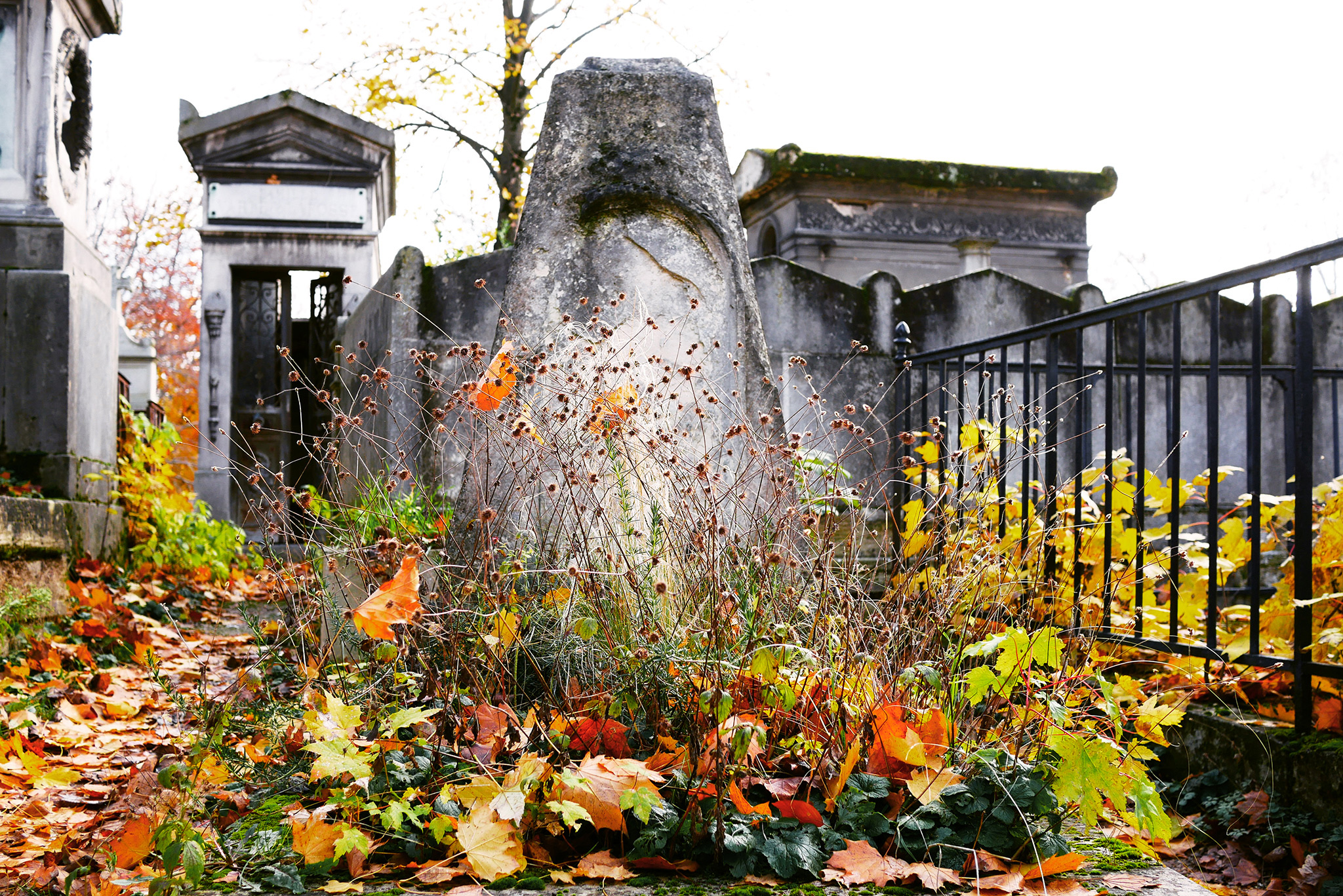 It took a strategic transfer of Moliere's remains to win the people's favour back in the 1800s.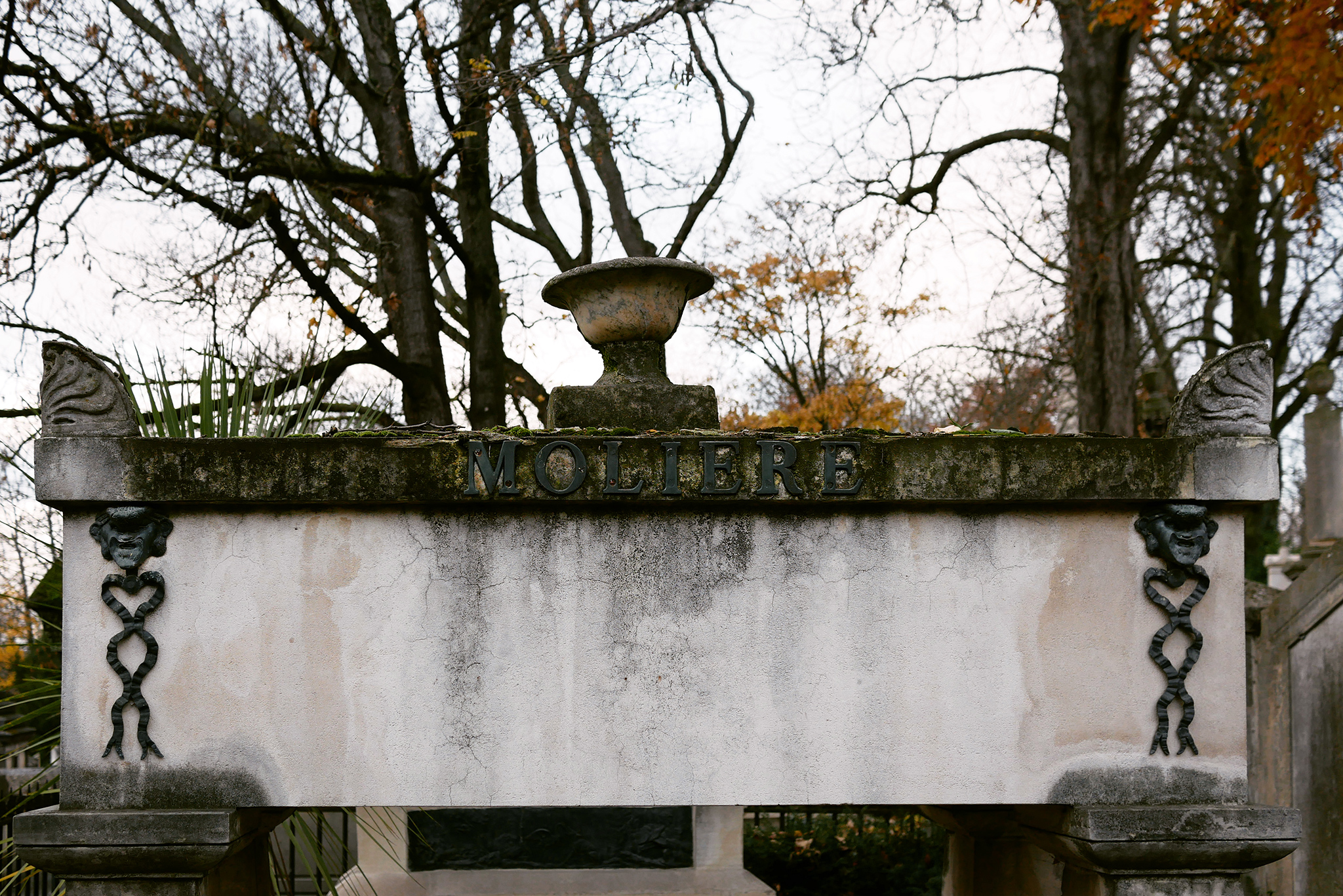 These days, greeting all the famous dead of Père Lachaise would take more dedication and time than I had at my disposal, having arrived in early afternoon, so I narrowed it down to the one I couldn't miss, no matter what. (Ran into Modigliani and Edith Piaf, too.)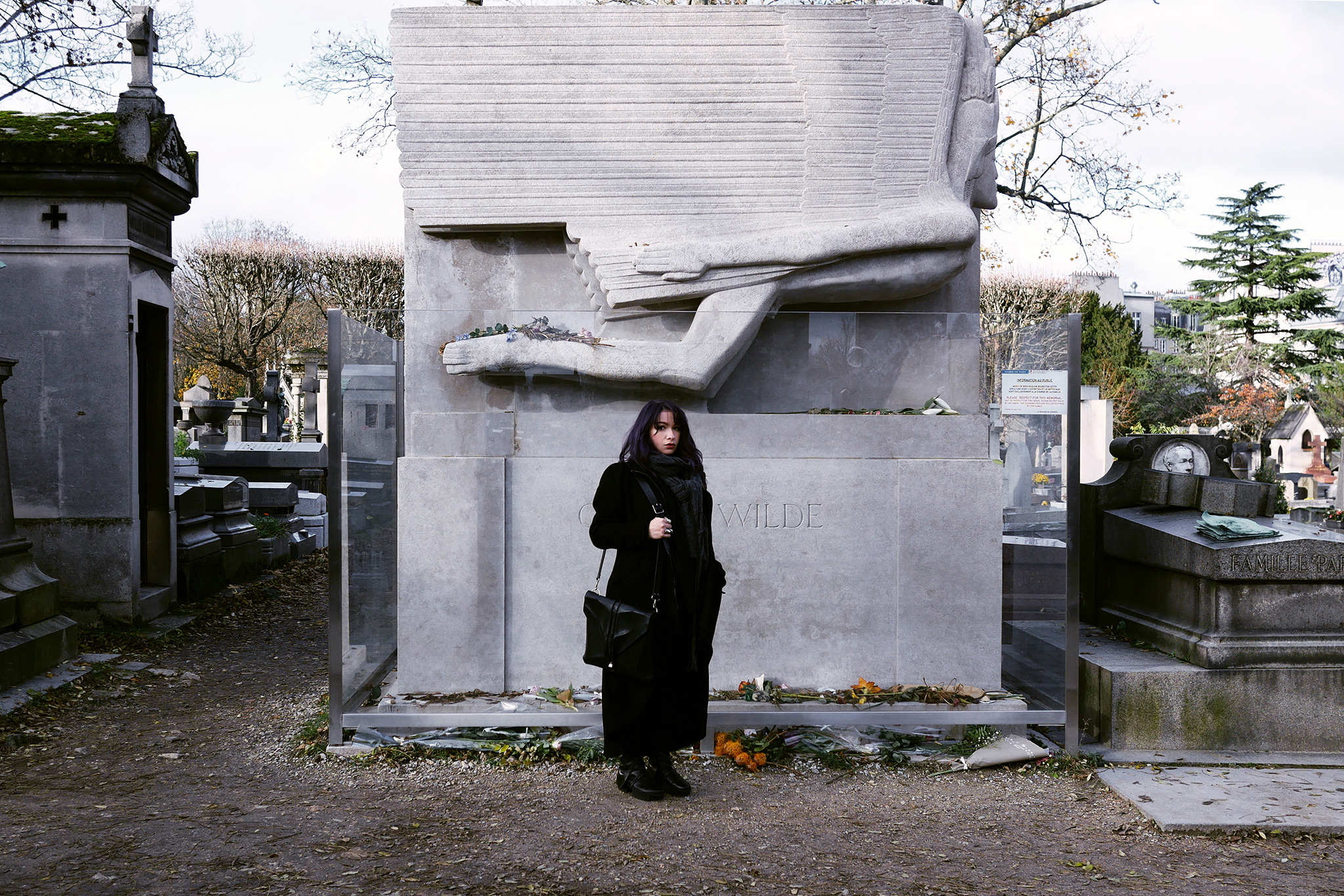 First entering though the enormous main gate, I was dazzled by a splendid display: swirling shadows cast by wrought iron and the season's last leaves across innumerable tiny chapels.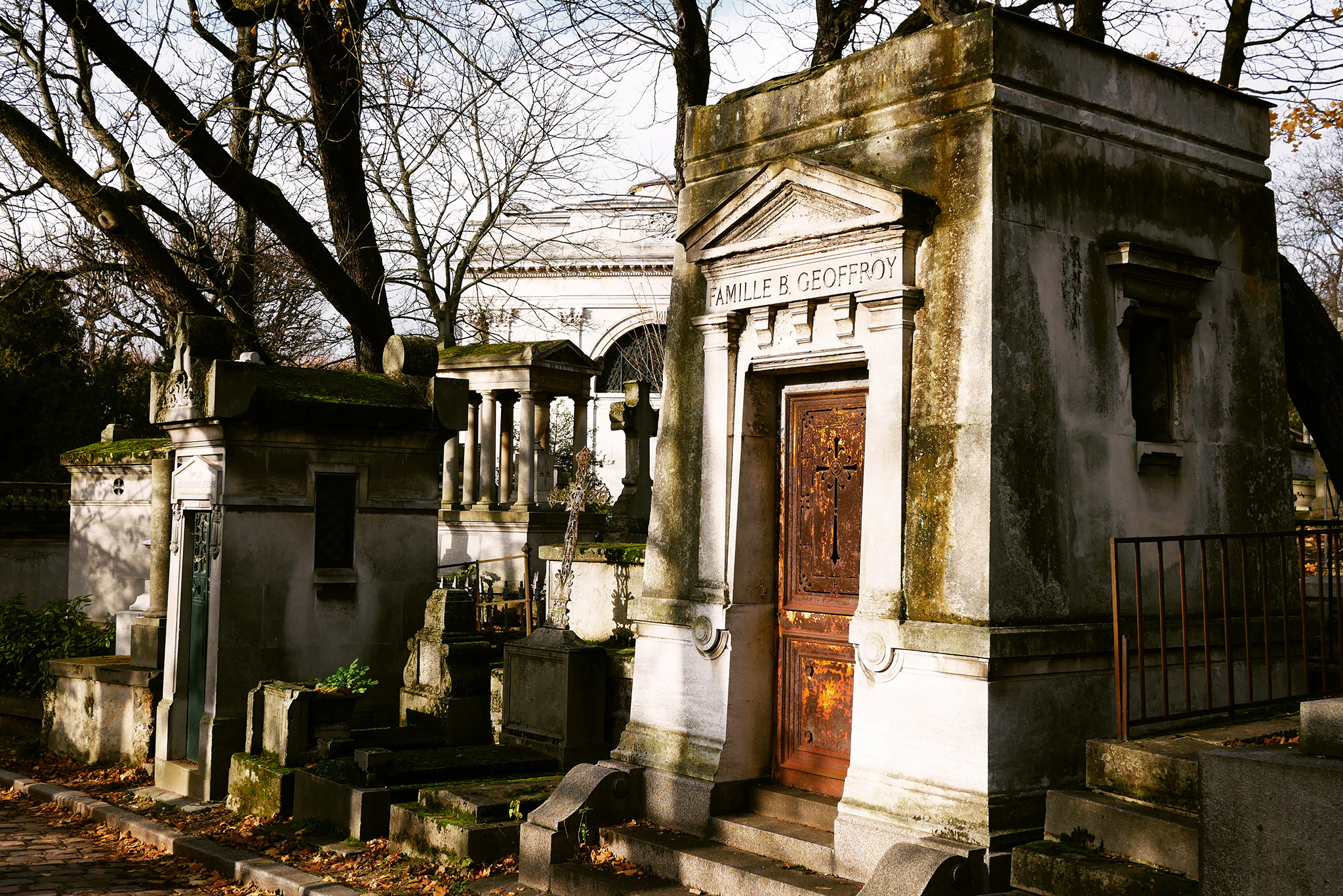 I had to peek inside as many as I could, each a distinct memory capsule.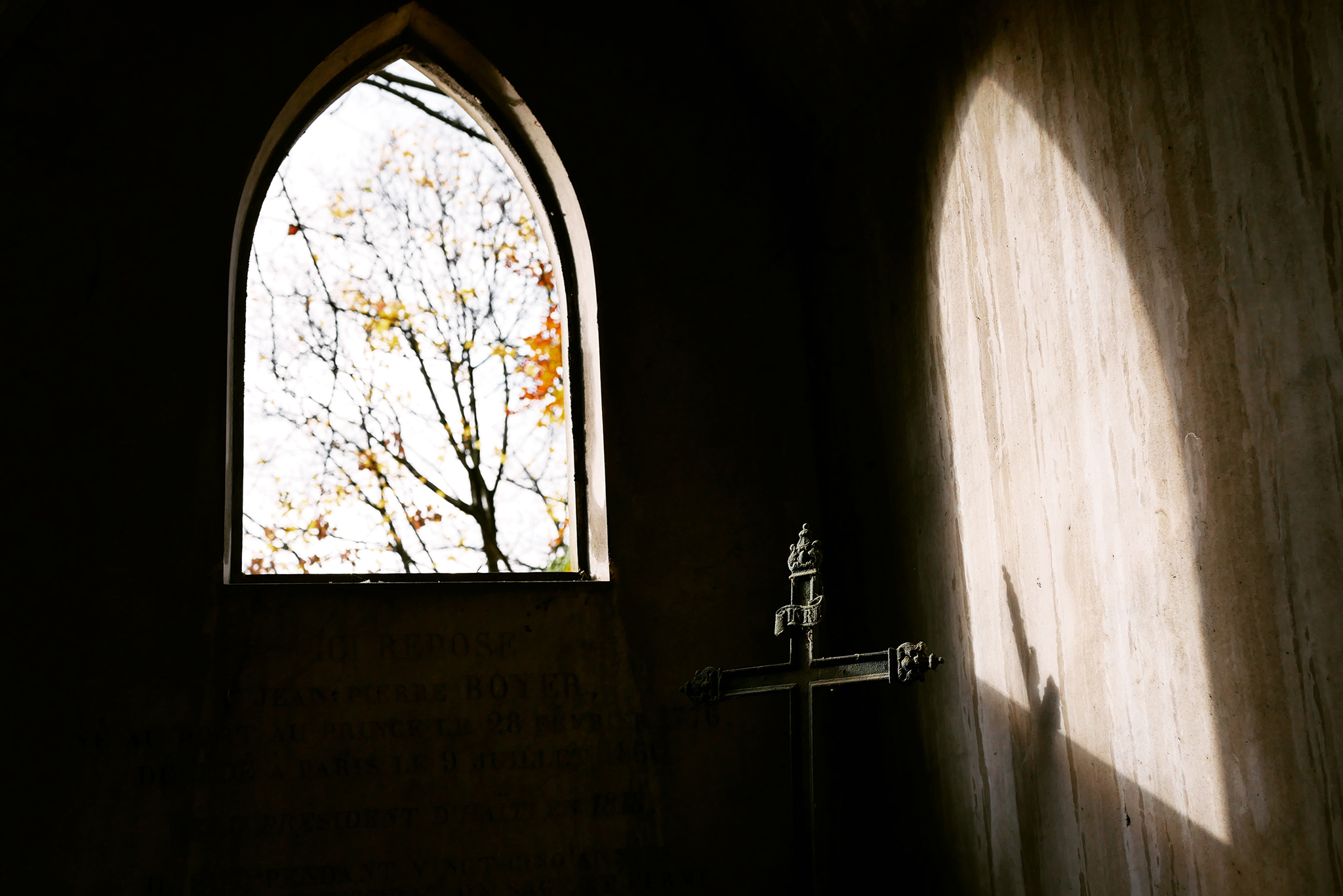 I found multiple generations of cobwebbed false flowers (faded plastic and silk, and older, still-vibrant porcelain), candles, stained glass of varying complexity and decay.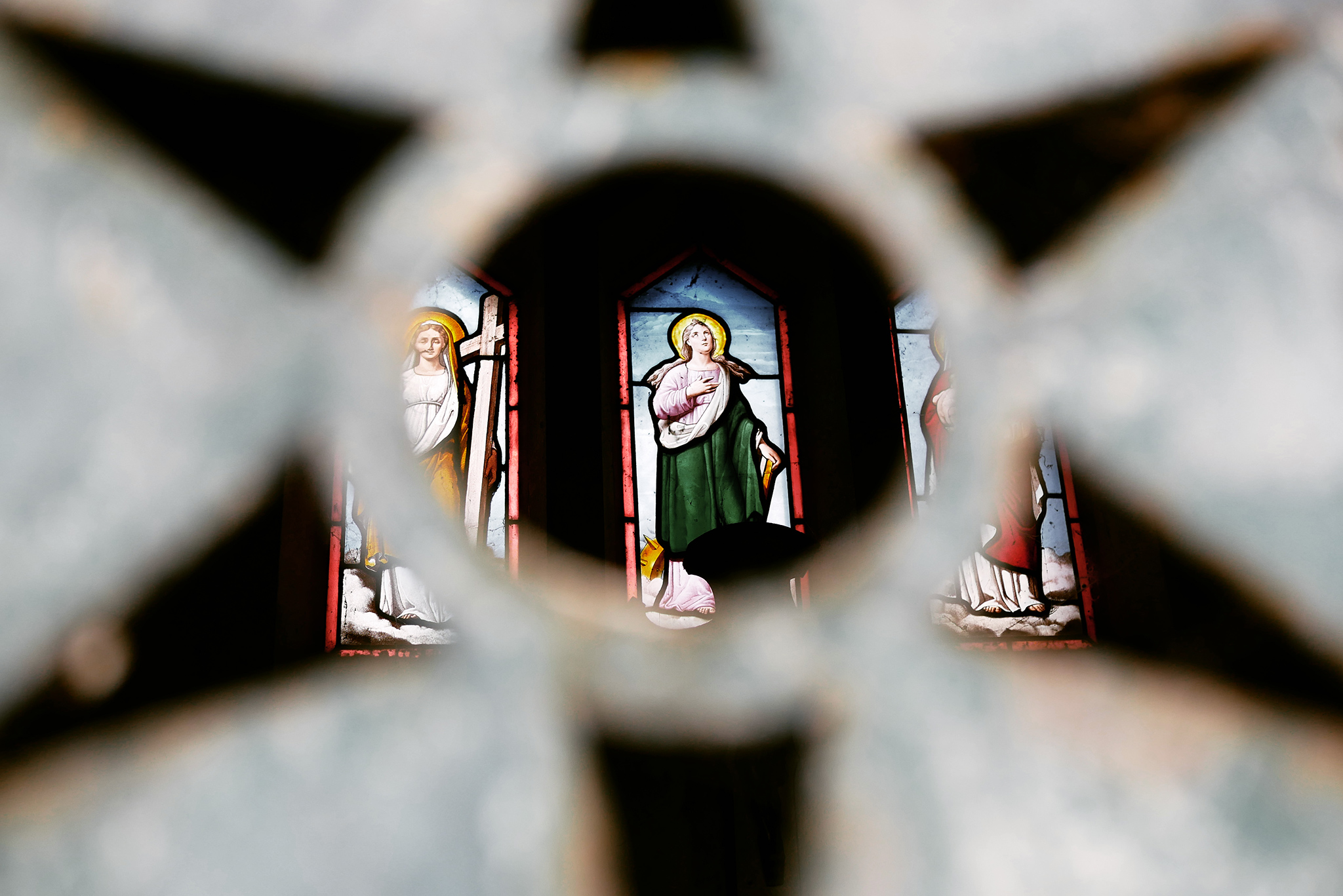 Some of these spaces seemed entirely untouched by time, while others catalogued its devastation.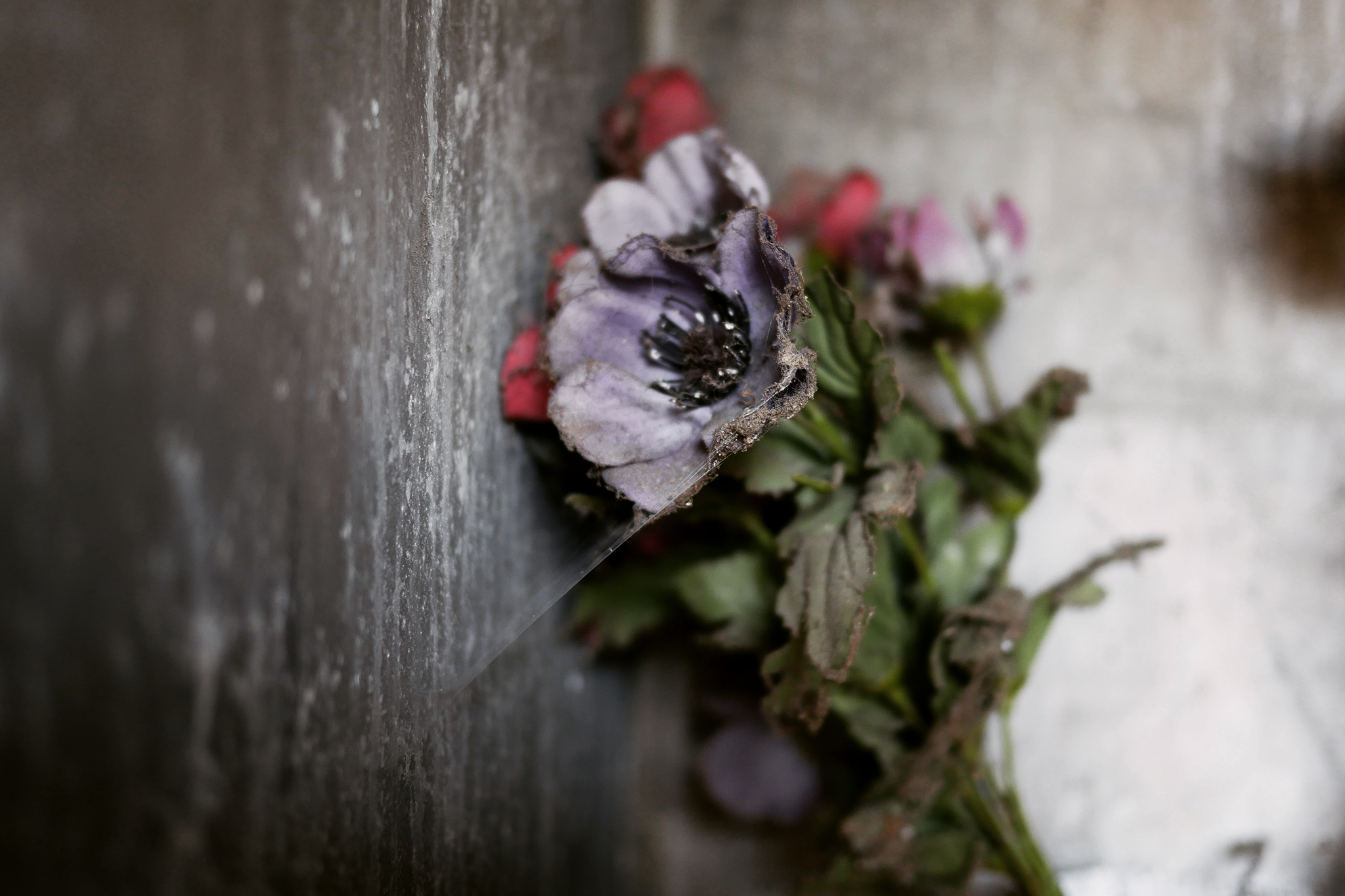 Despite having London's Magnificent Seven at my disposal and a recent visit to Glasgow's own impressive necropolis, I was blown away by the variety and nuance of the memorials; Art Nouveau, Gothic, Victorian, Modernist, Egyptian…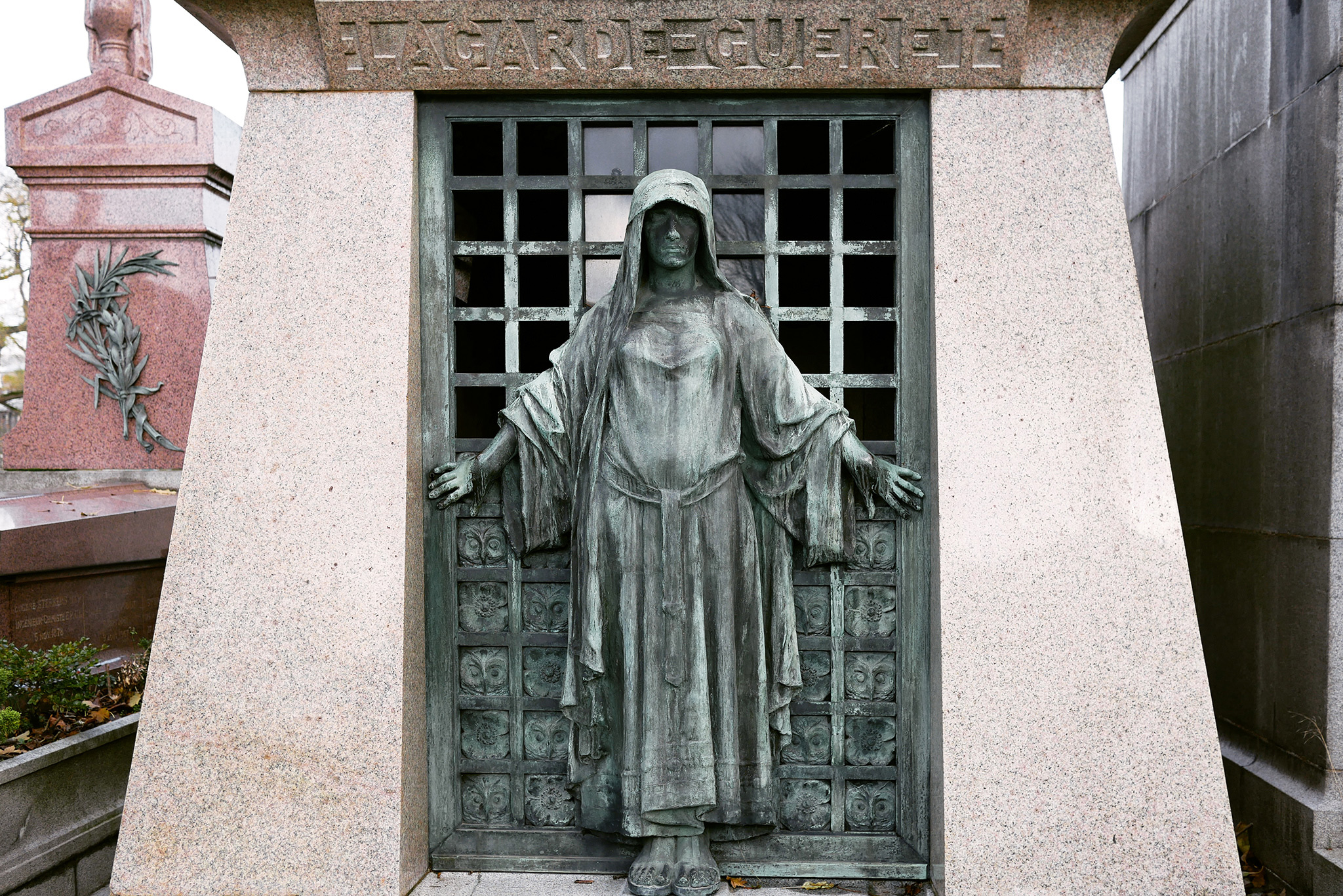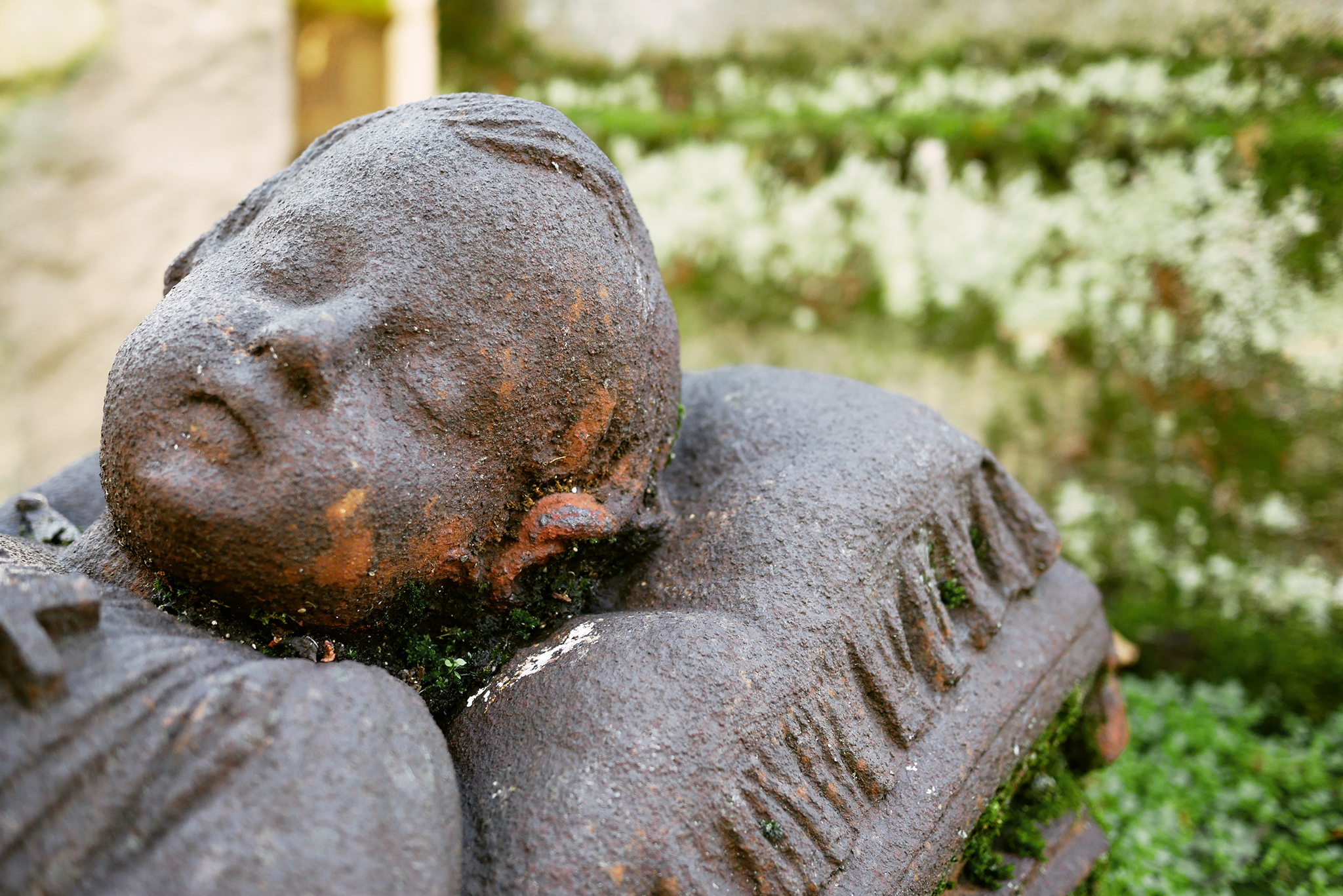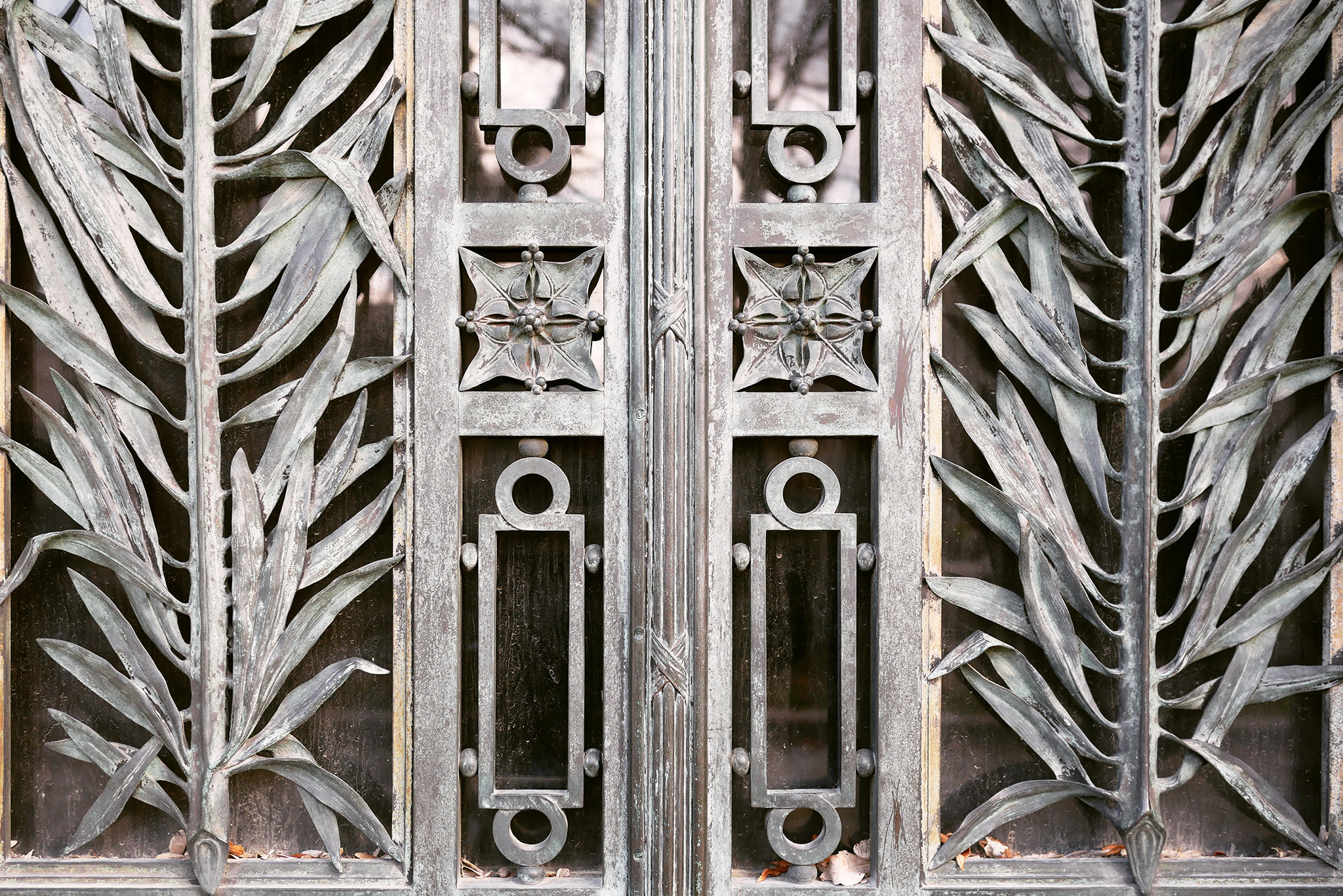 A few of the effigies were not without humour.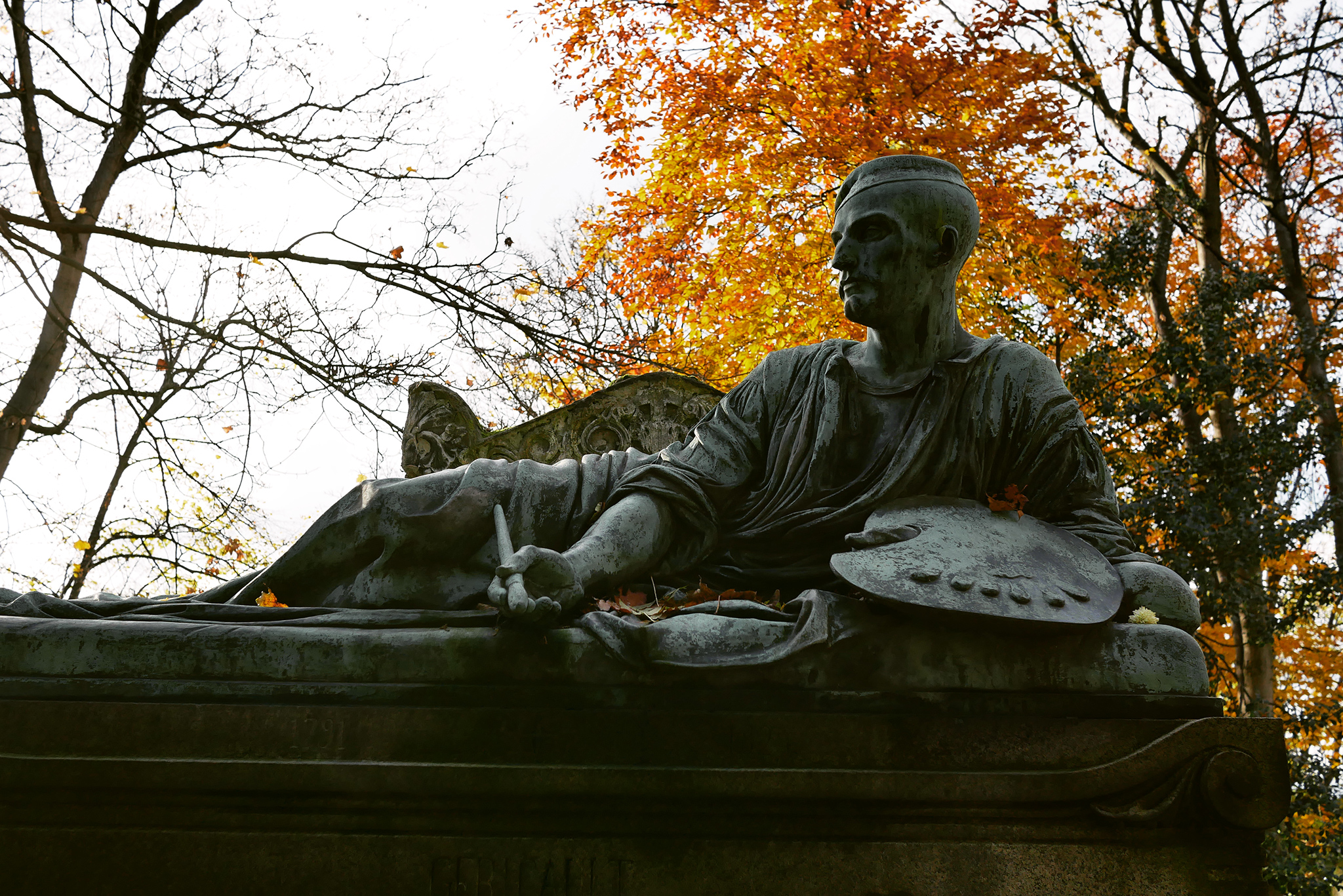 I found myself getting lost in the details: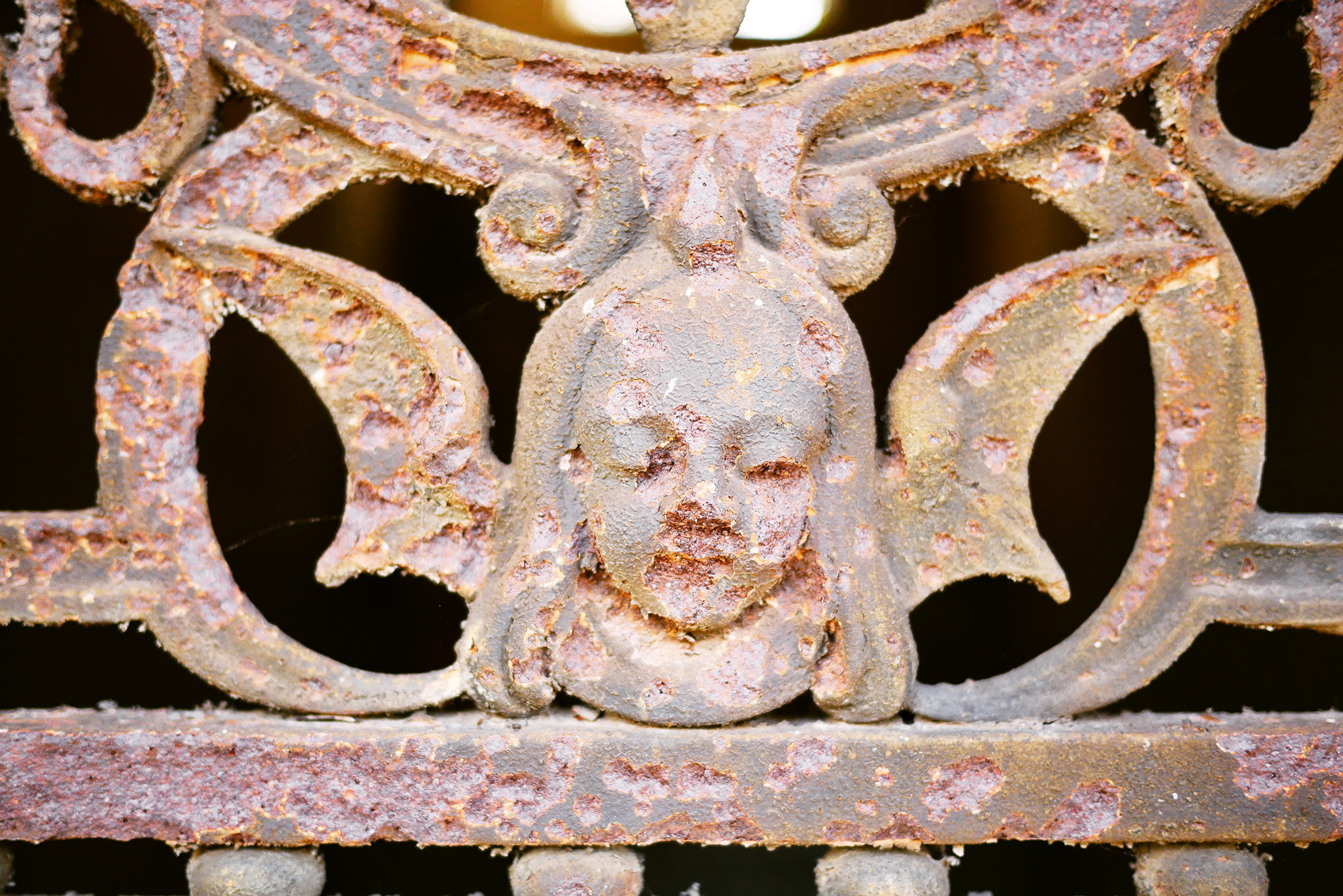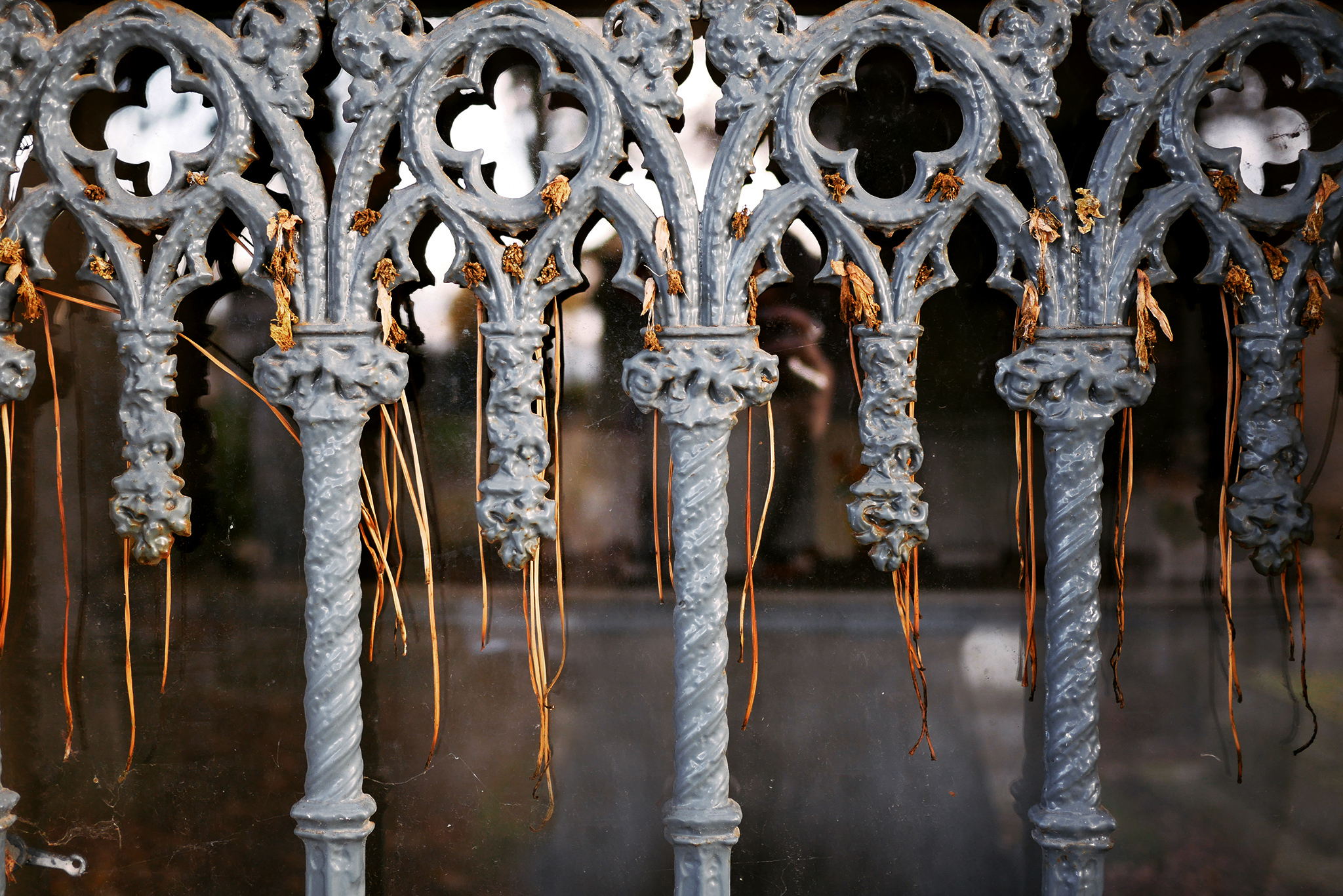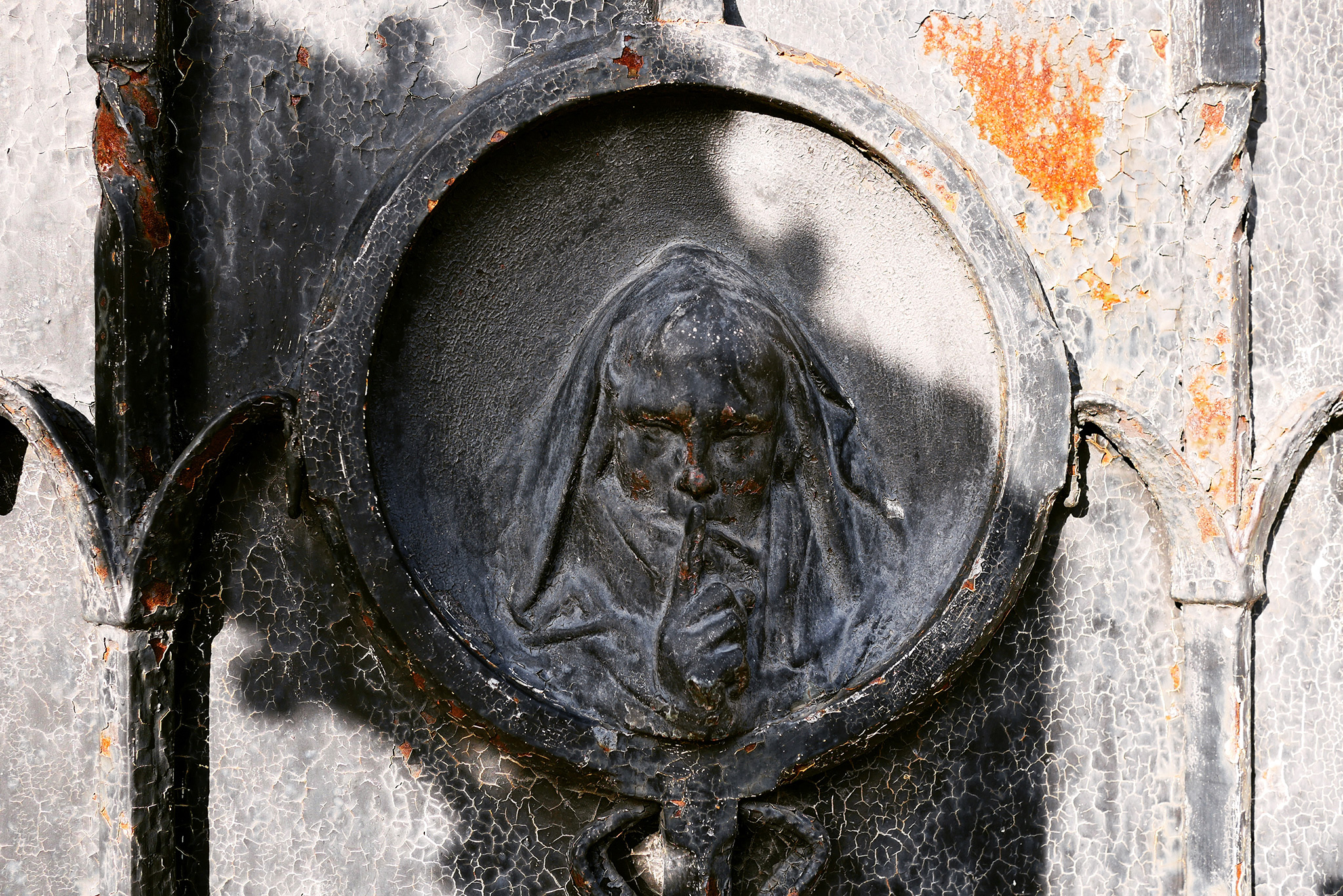 The varied scale, too, from the aforementioned single-visitor chapels to immense monuments, swathed in moss and autumn colours, made for a compelling landscape.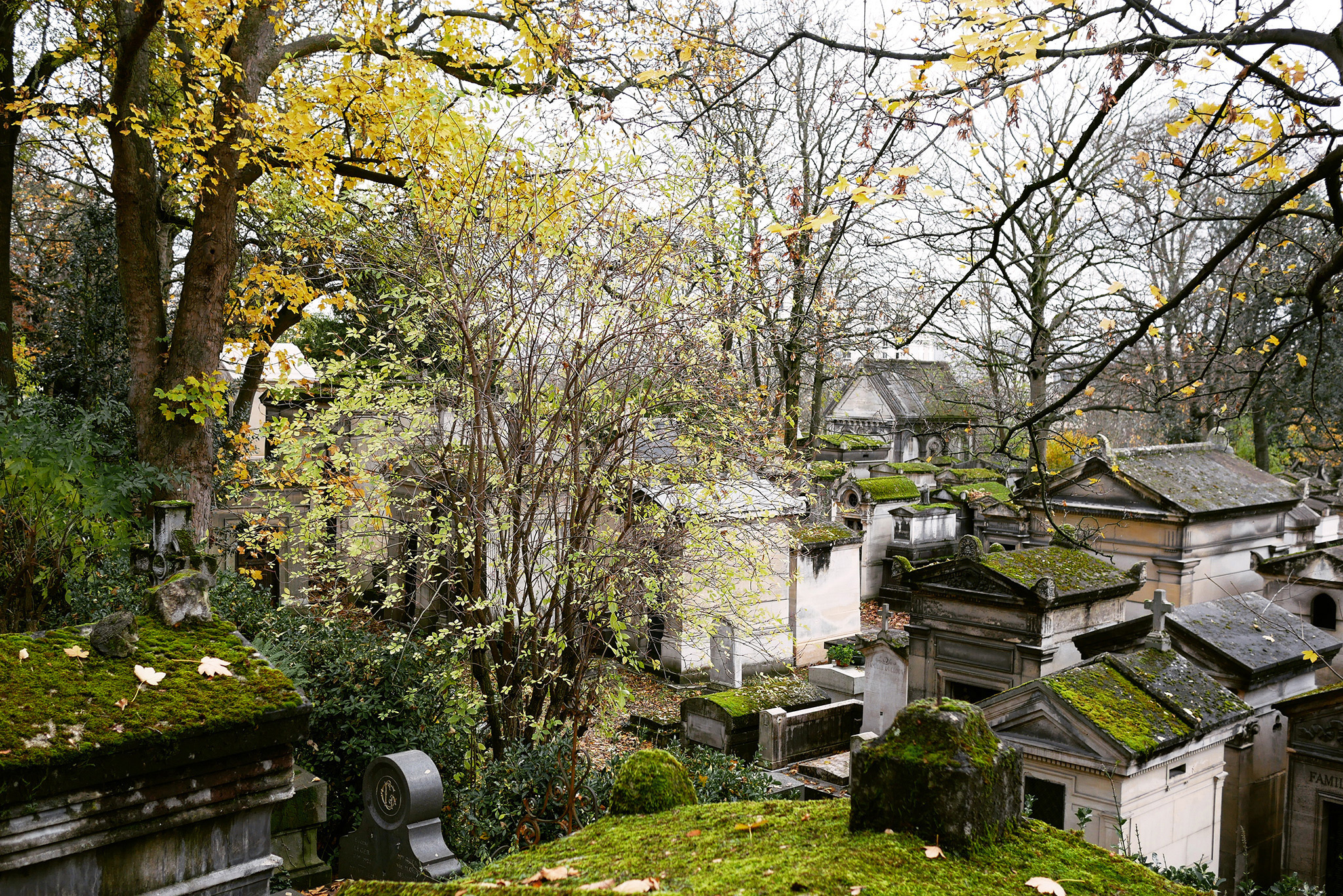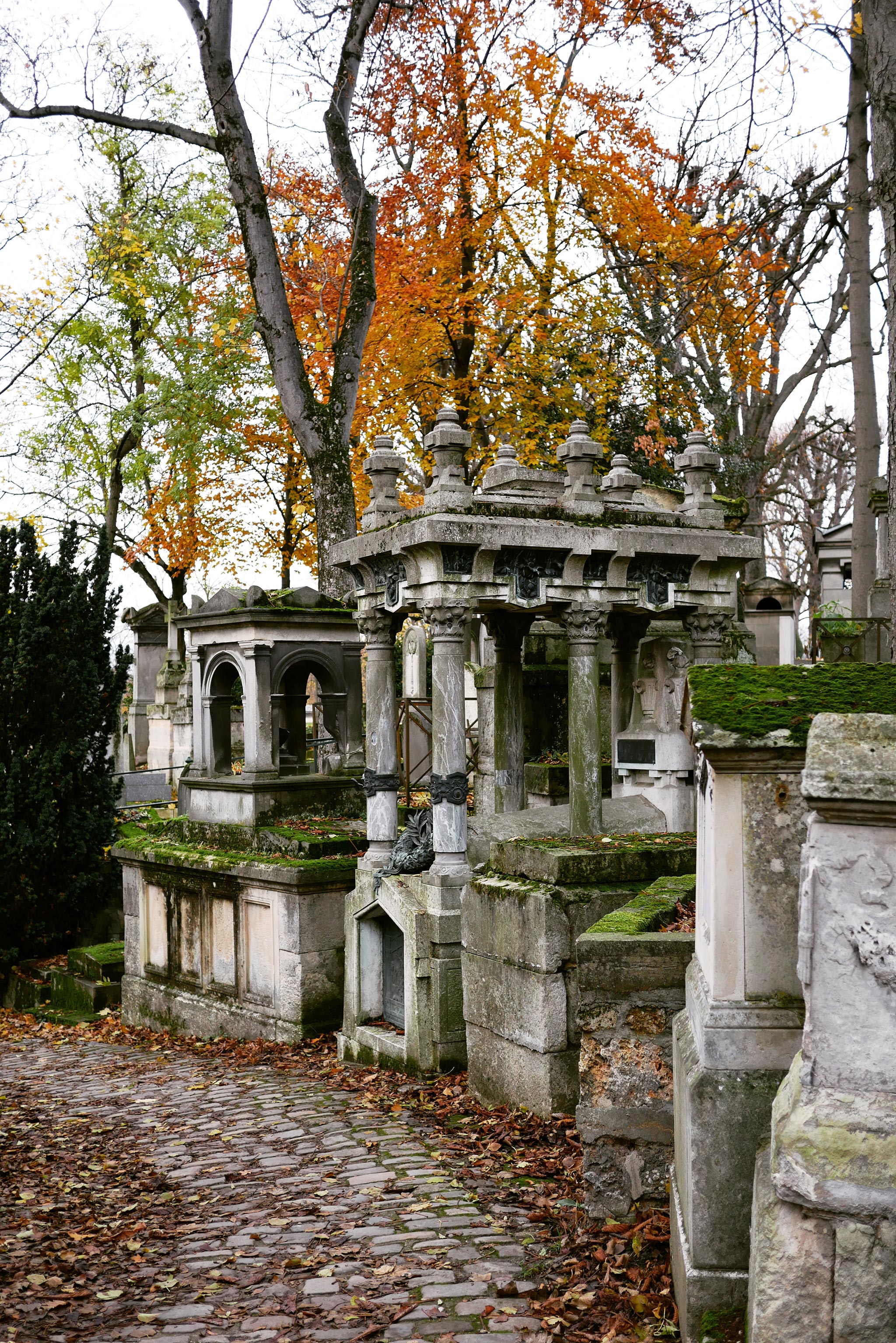 With sunset around five, I had enough time for a leisurely, meandering stroll without having to curb my photo-stops, the plentiful fruits of which I invite you to enjoy below. Next time I'm coming early and bringing a picnic.
Until The Future,

Zo