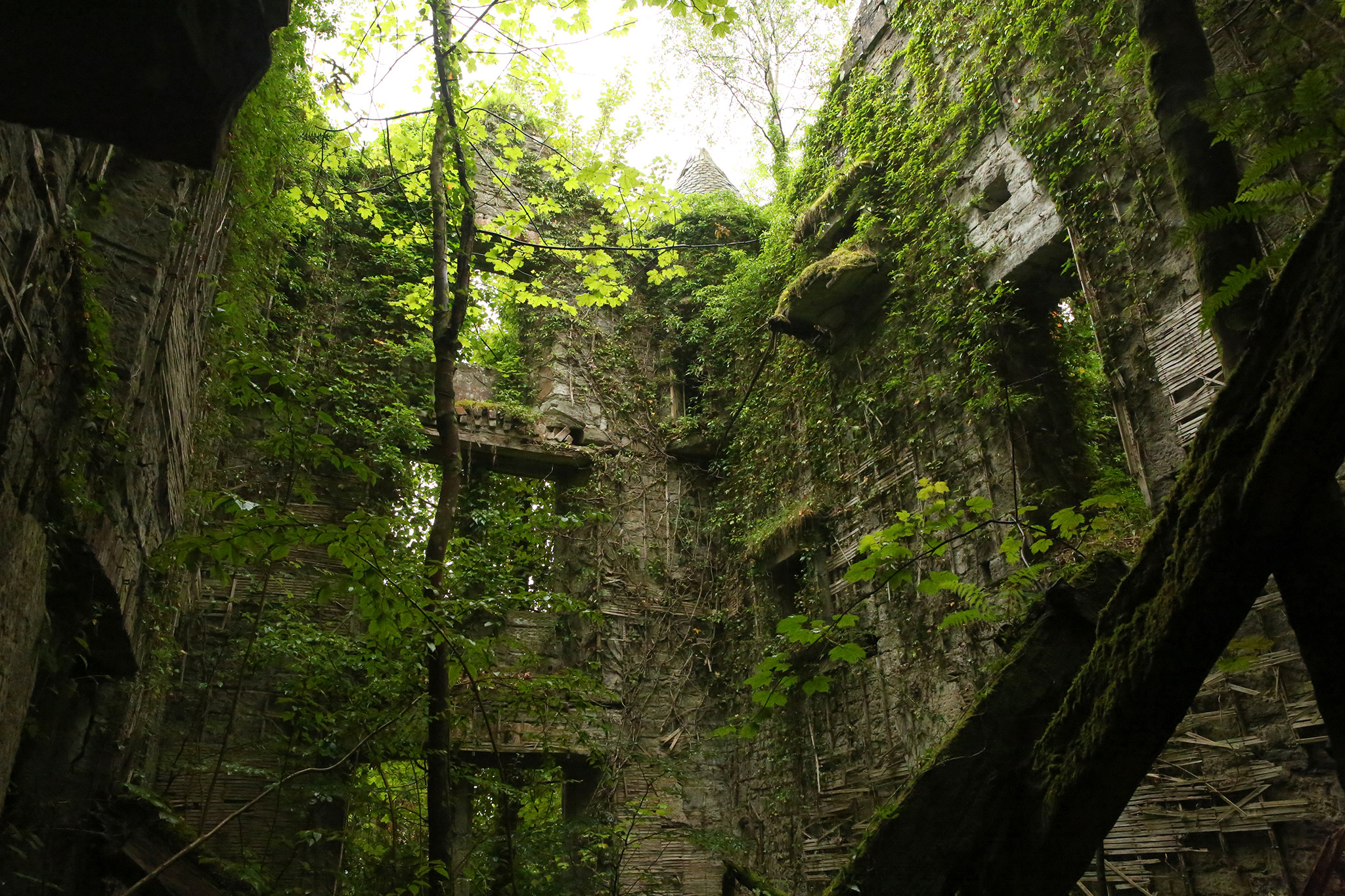 Abandoned buildings are poetic monuments to lost histories, the passage of time, the nuances of decay and inevitably, for now, the triumph of nature over all. What left some the deepest impressions from my recent trip to Scotland is its multitude of such spectral ruins.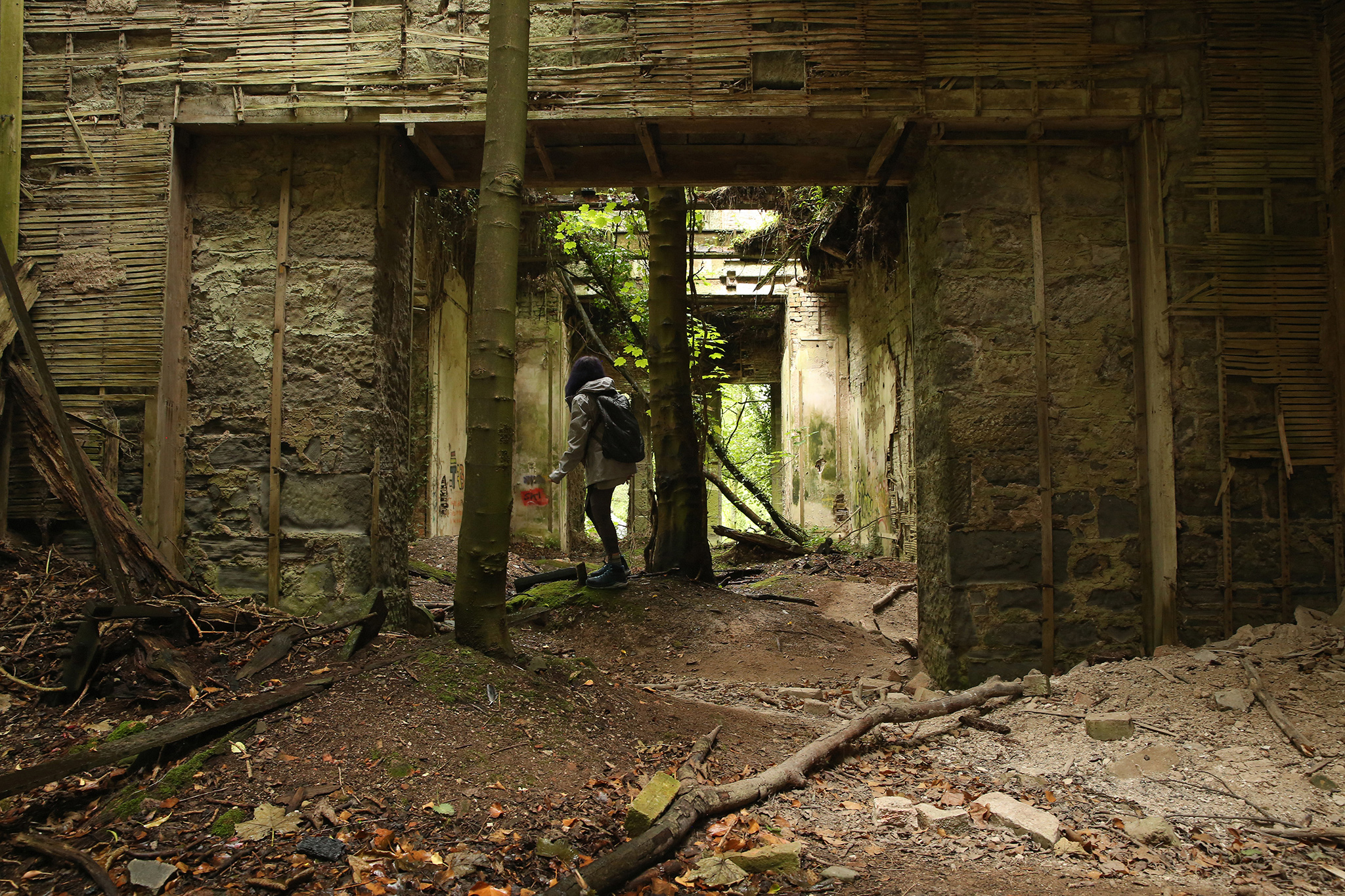 Driving along the west coast, the word "majesty" comes to mind without a trace of irony – the natural splendour is vast, grand, and breathtakingly beautiful.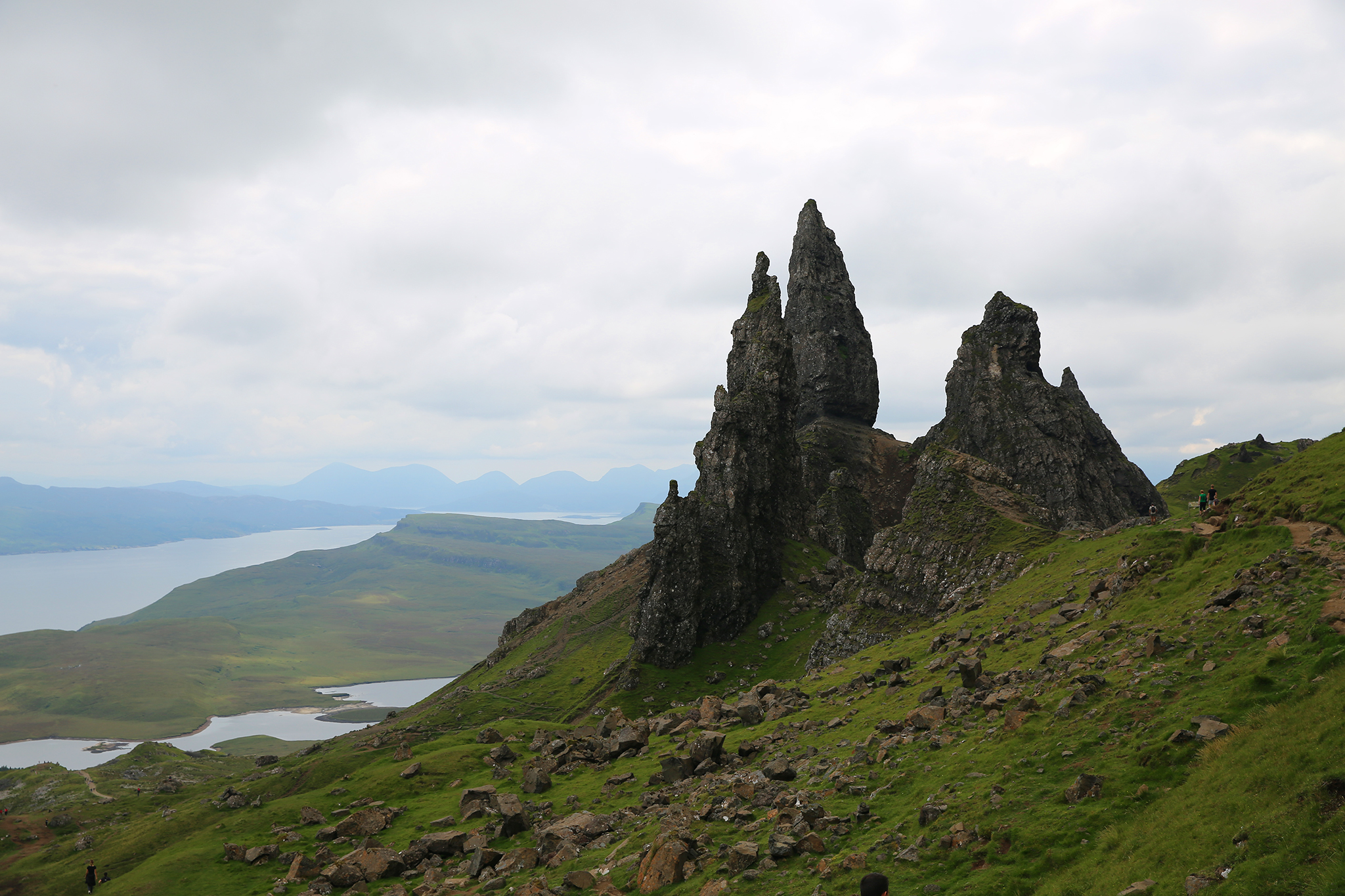 This land is old and born of fire, its colossal mountains formed by volcanic eruptions the scale of which once changed this entire planet's climate. And it's in the midst of such chilling beauty that splendour of another kind catches the eye, rendered more spectacular by the environs which once helped bring it to life and now shepherd its entropy.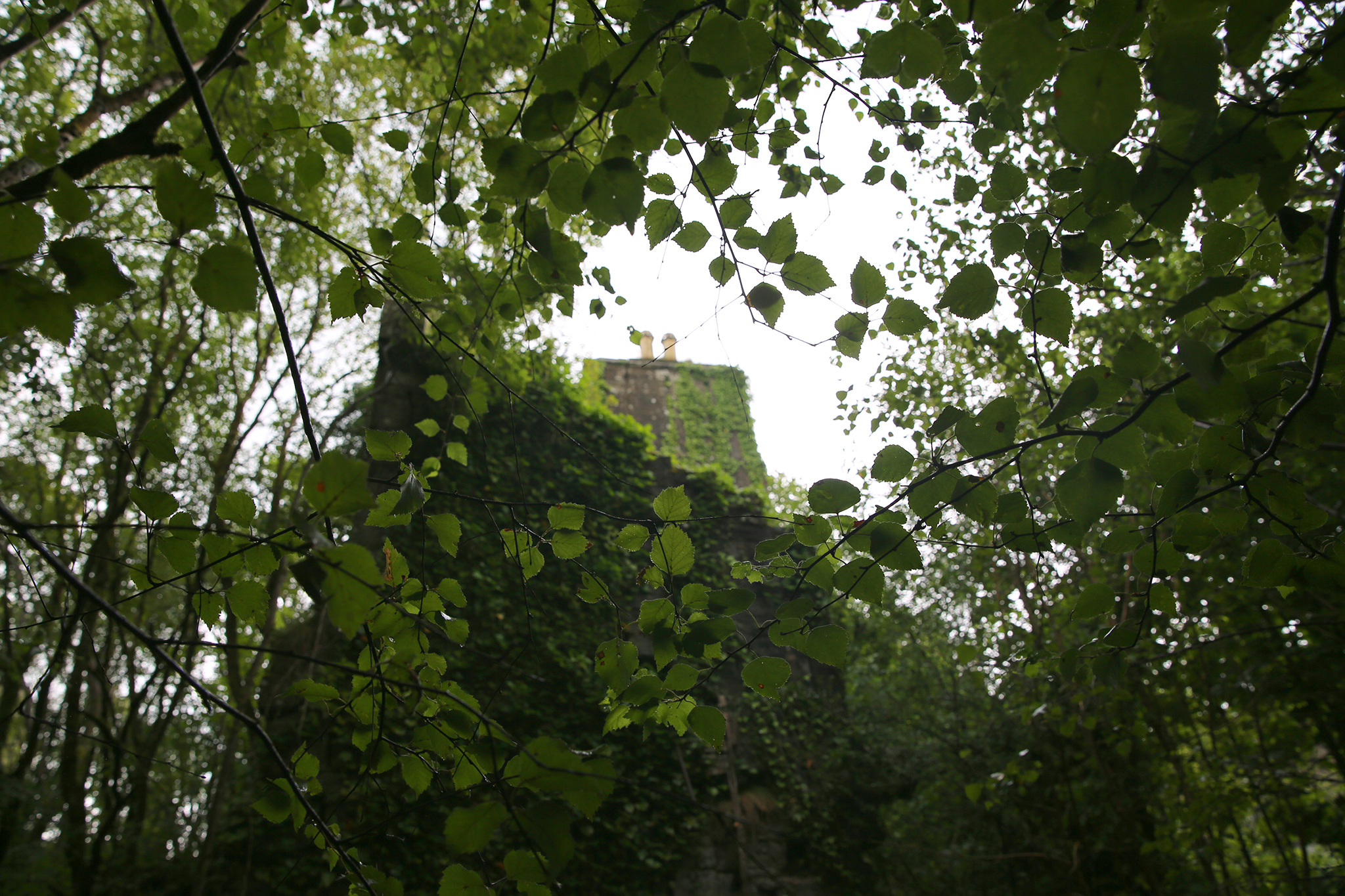 Crumbling facades tower from mottes, empty windows stare from overgrown pine forests – withered castles, forts, and manors serve as reminders of the clans that once ruled this region.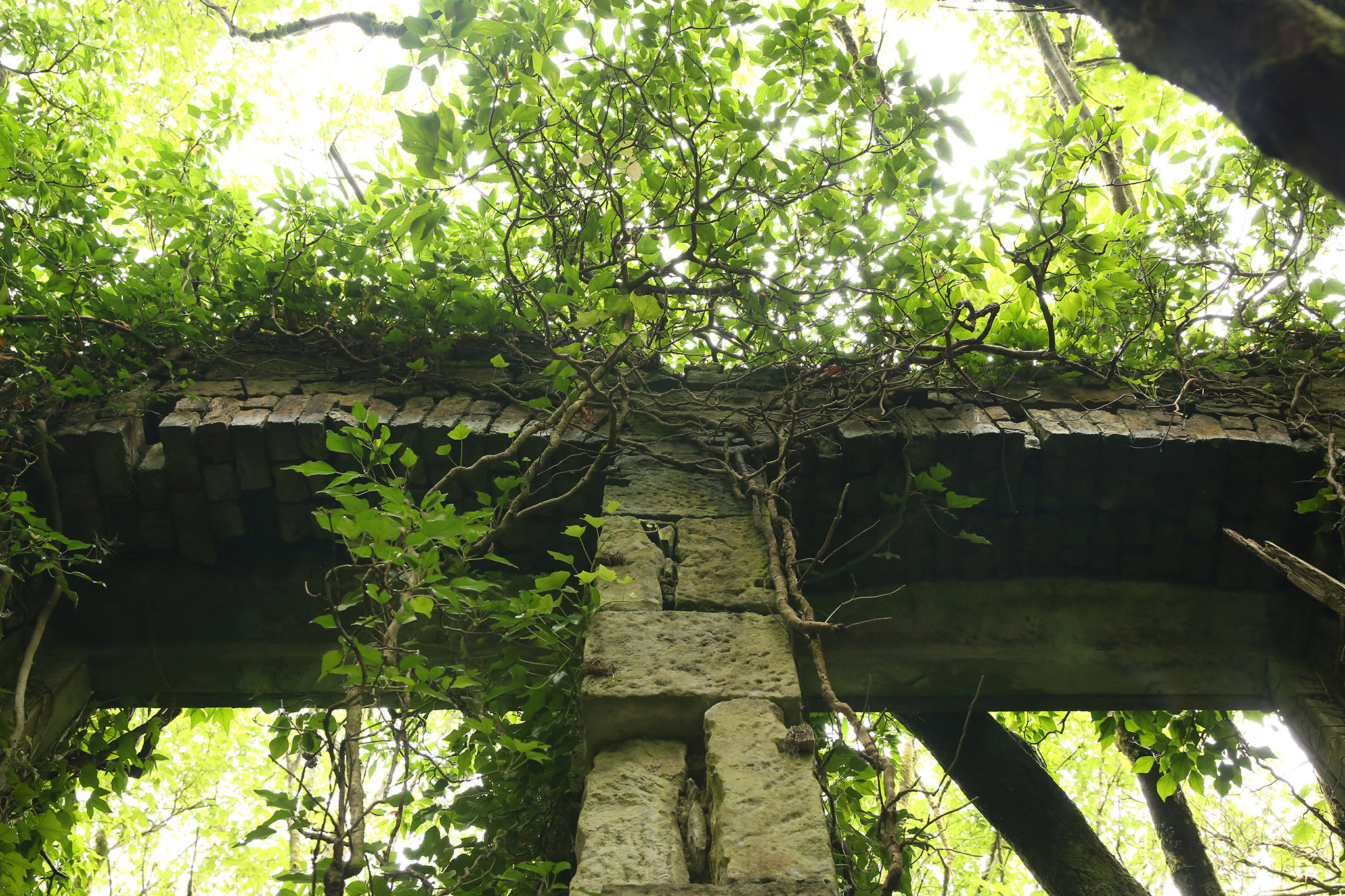 Many of these structures are listed, but few are preserved and maintained, with de-roofing a common anti-taxation practice here. Nothing destroys more resolutely than nature, regardless of material and scale.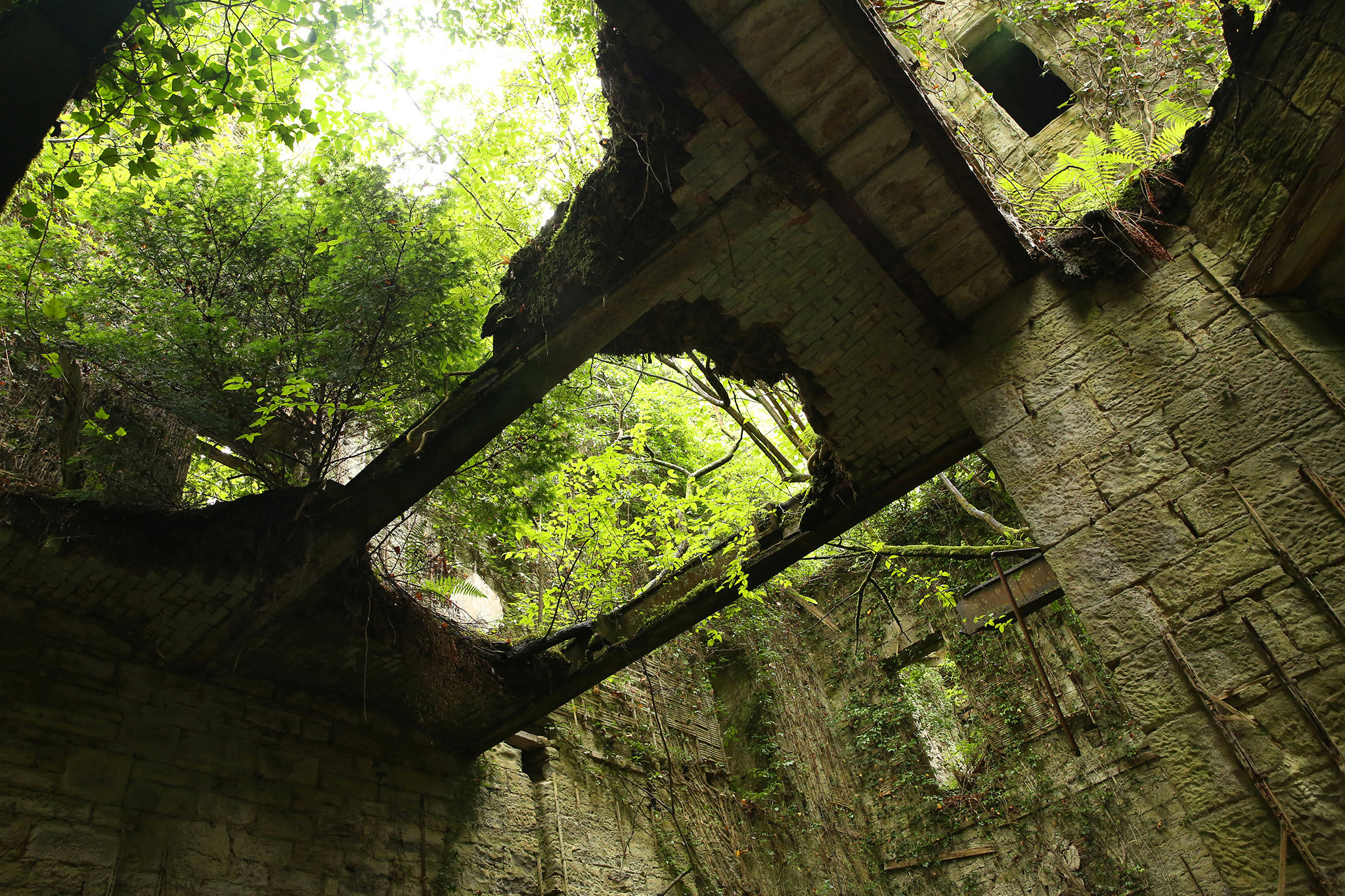 One such case is Castle Buchanan near the dramatic shores of Loch Lomond.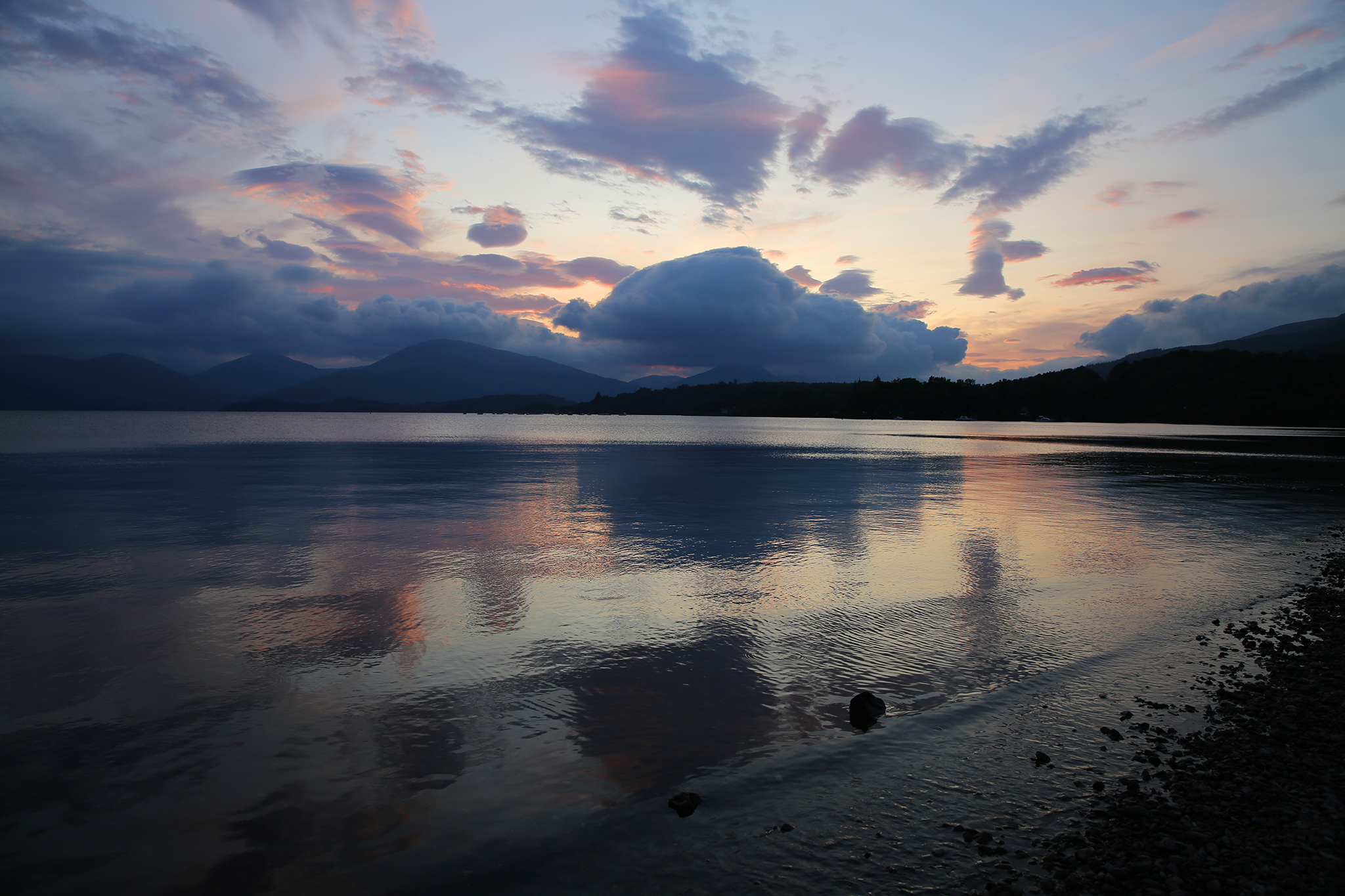 Built by the 4th Duke of Montrose in the 1850s, it's relatively modern, yet among the most magnificently-decrepit of Scotland's derelict constructions.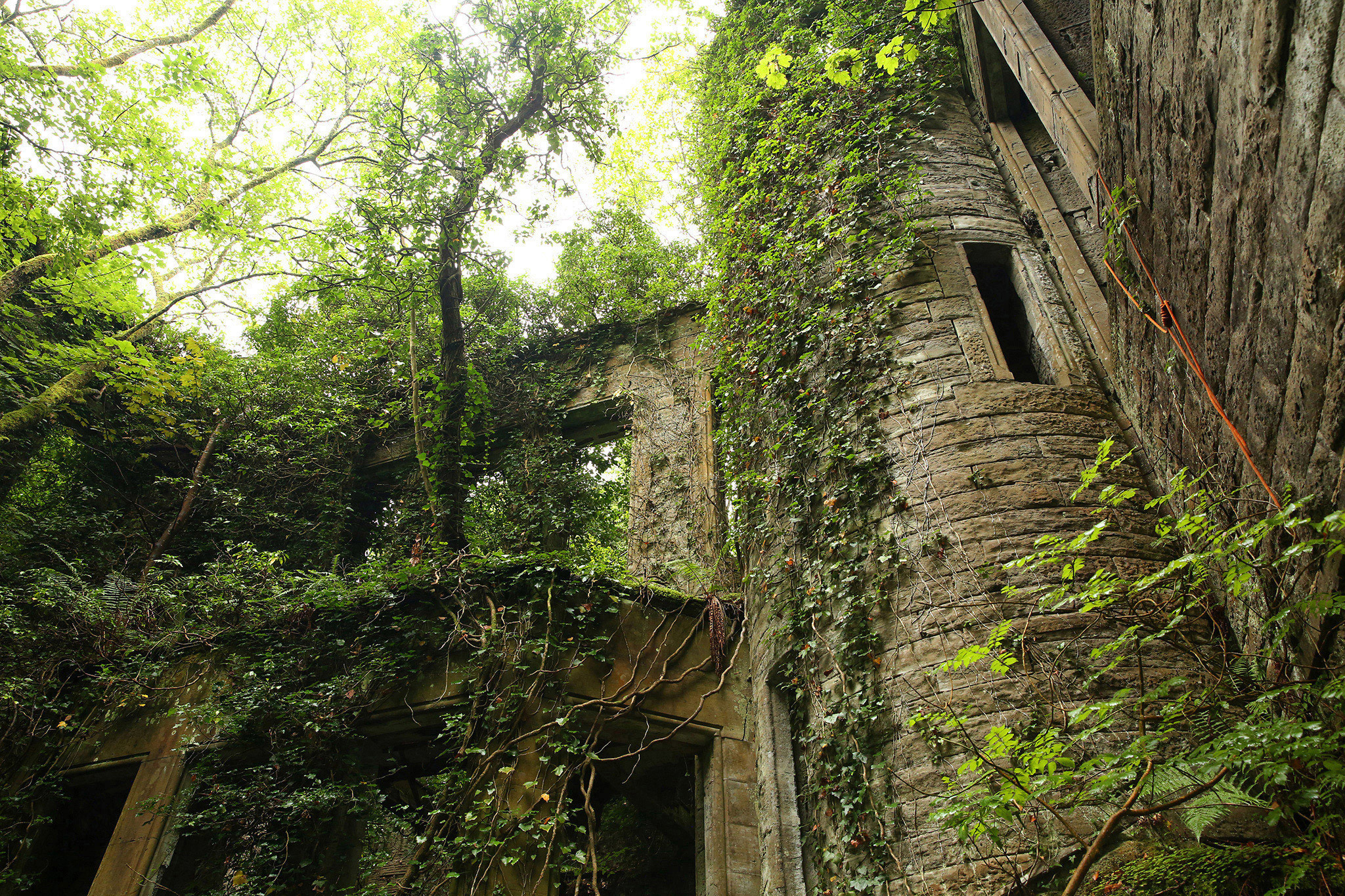 Sold in 1925 by the dukes, the castle opened as a hotel and golf course in the 1930s.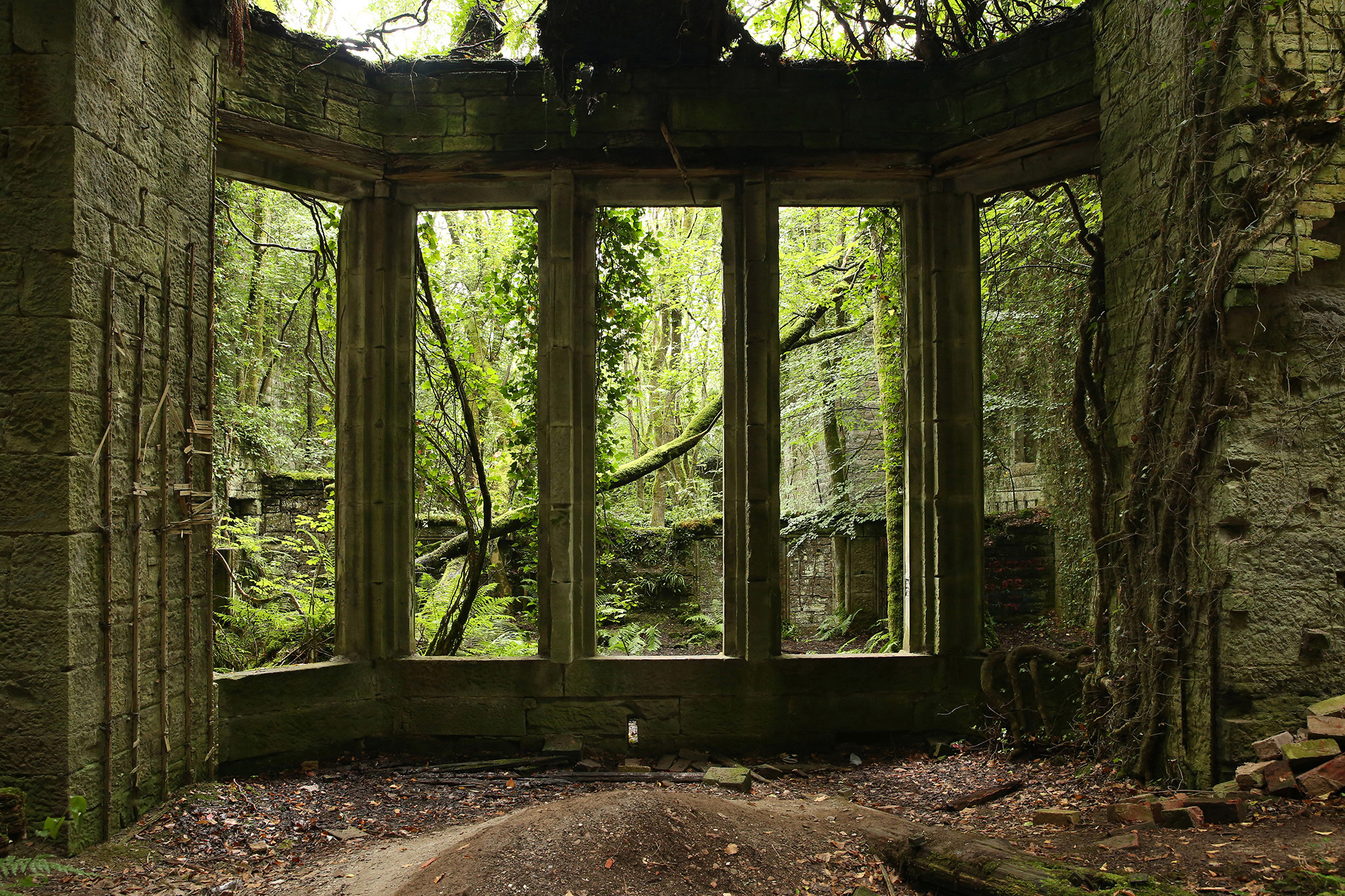 During the Second World War, the house was requisitioned and used as a hospital, with patients including Hitler's right-hand man, Rudolf Hess, who was brought here after his failed flight to Scotland in 1941.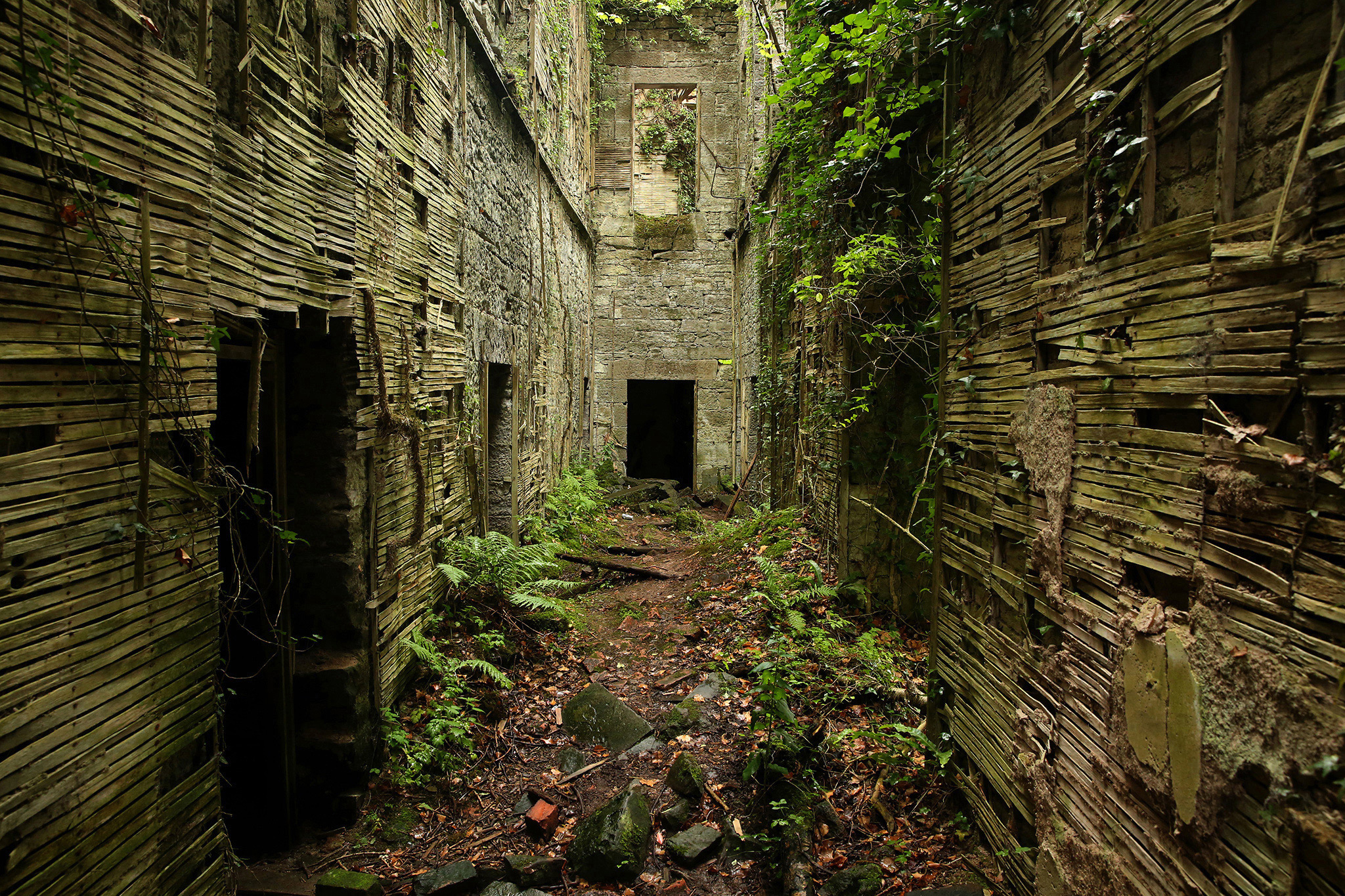 Later, the building hosted the Army School of Education, before de-roofing and partial demolition in 1954. Multiple redevelopment proposals over the years since never came to fruition.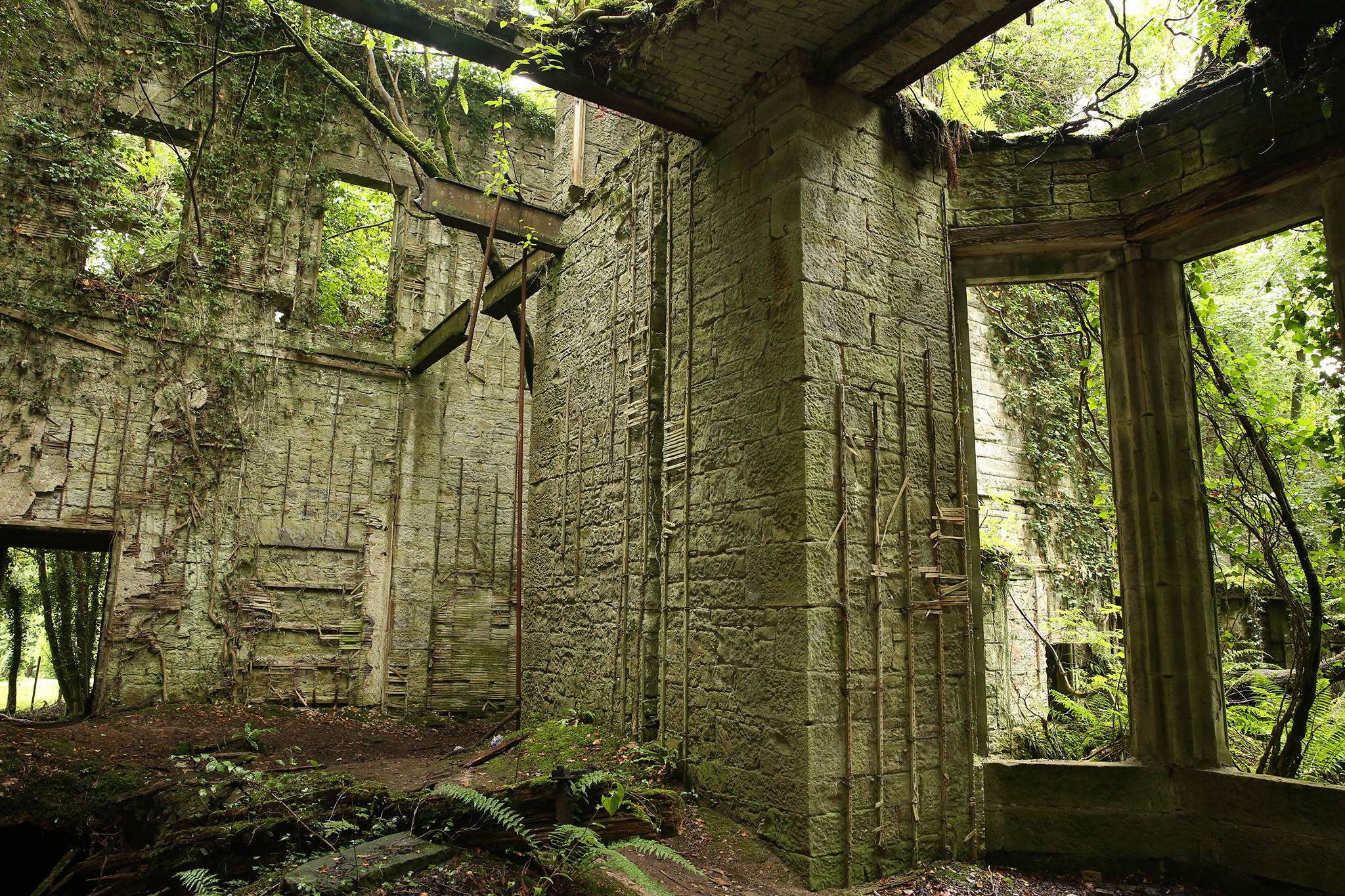 Climbing through the wire fence surrounding this ruin feels more than a little like crossing over into The Zone, the air inside somehow changed by its history;  ominous, charged.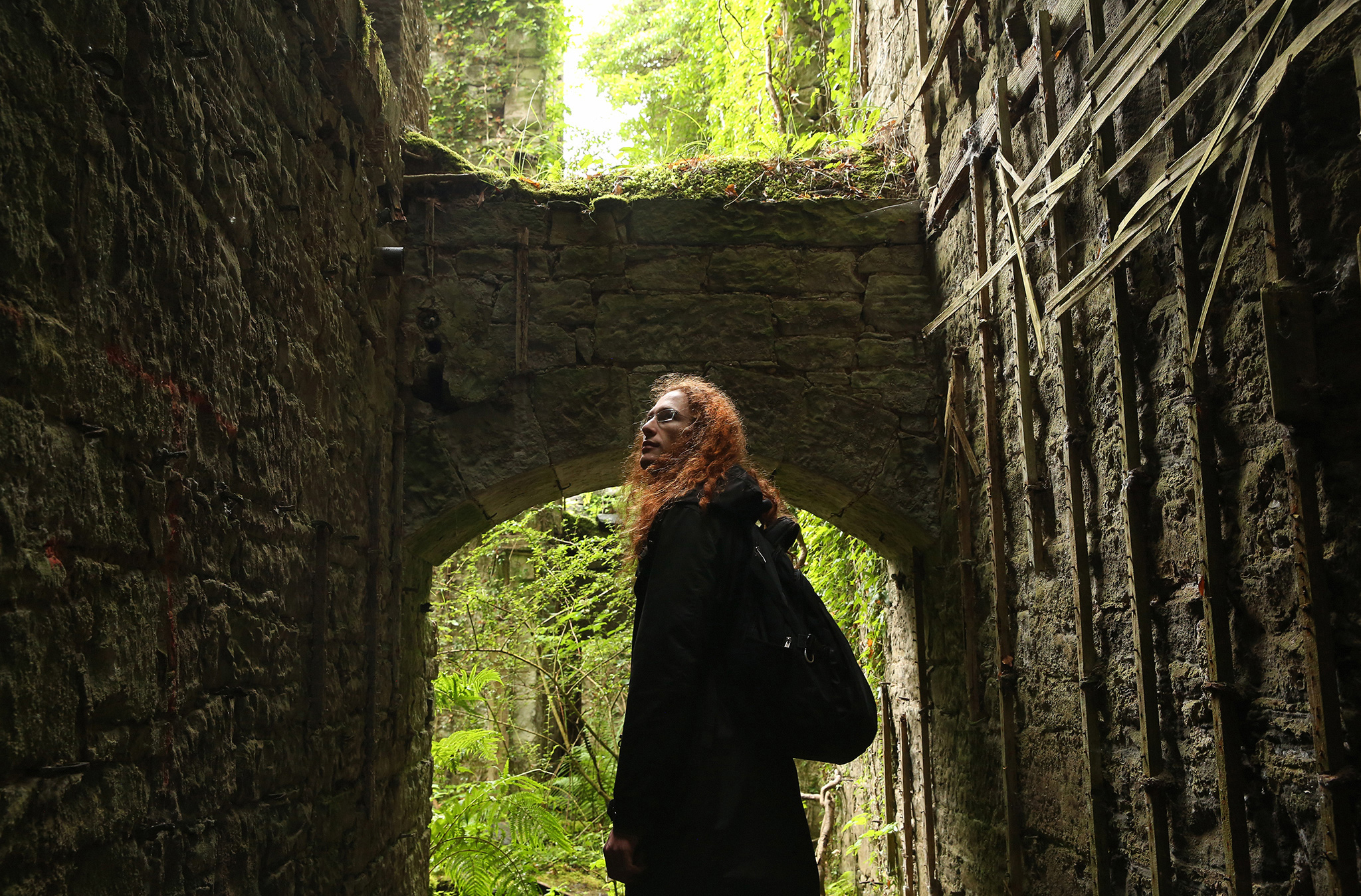 The plant takeover here is advanced; walls crawl with vines, ferns and mosses have made their way as far as the third-story fireplaces hovering overhead in plain view of the ground – the floors rotted out long ago.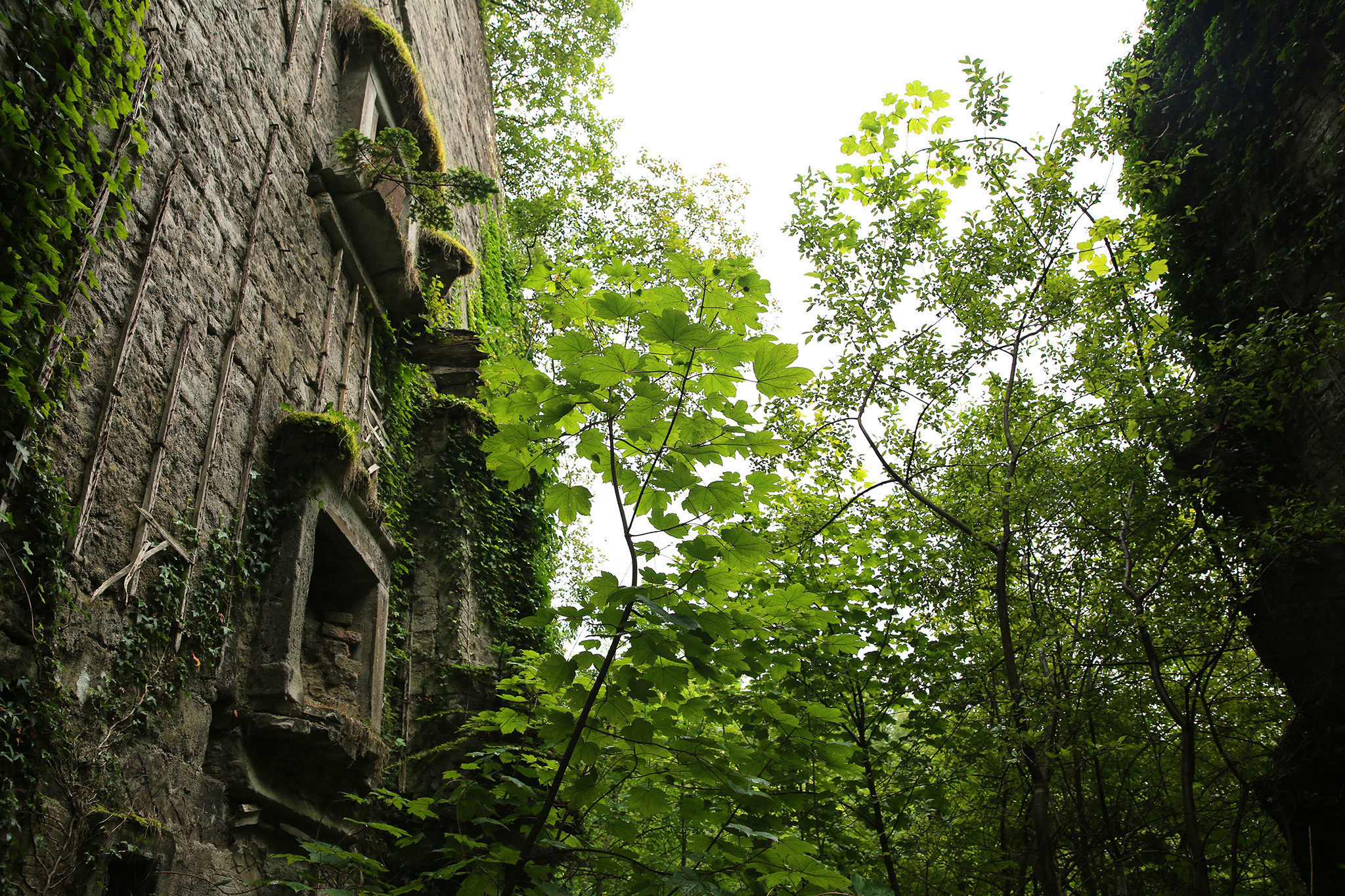 Light filters across collapsed antiquity through a canopy of green – green is everywhere and very much alive, reclaiming.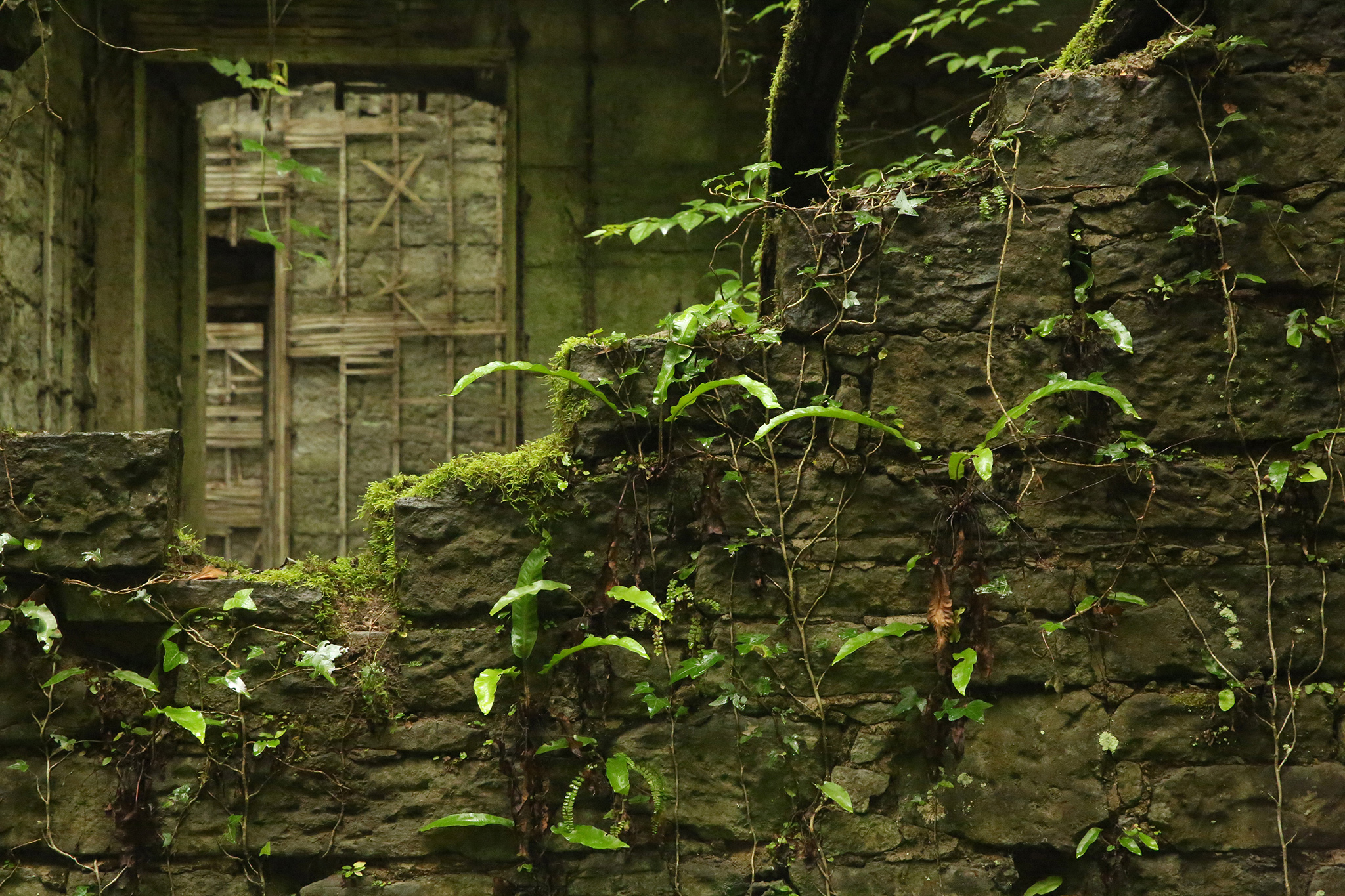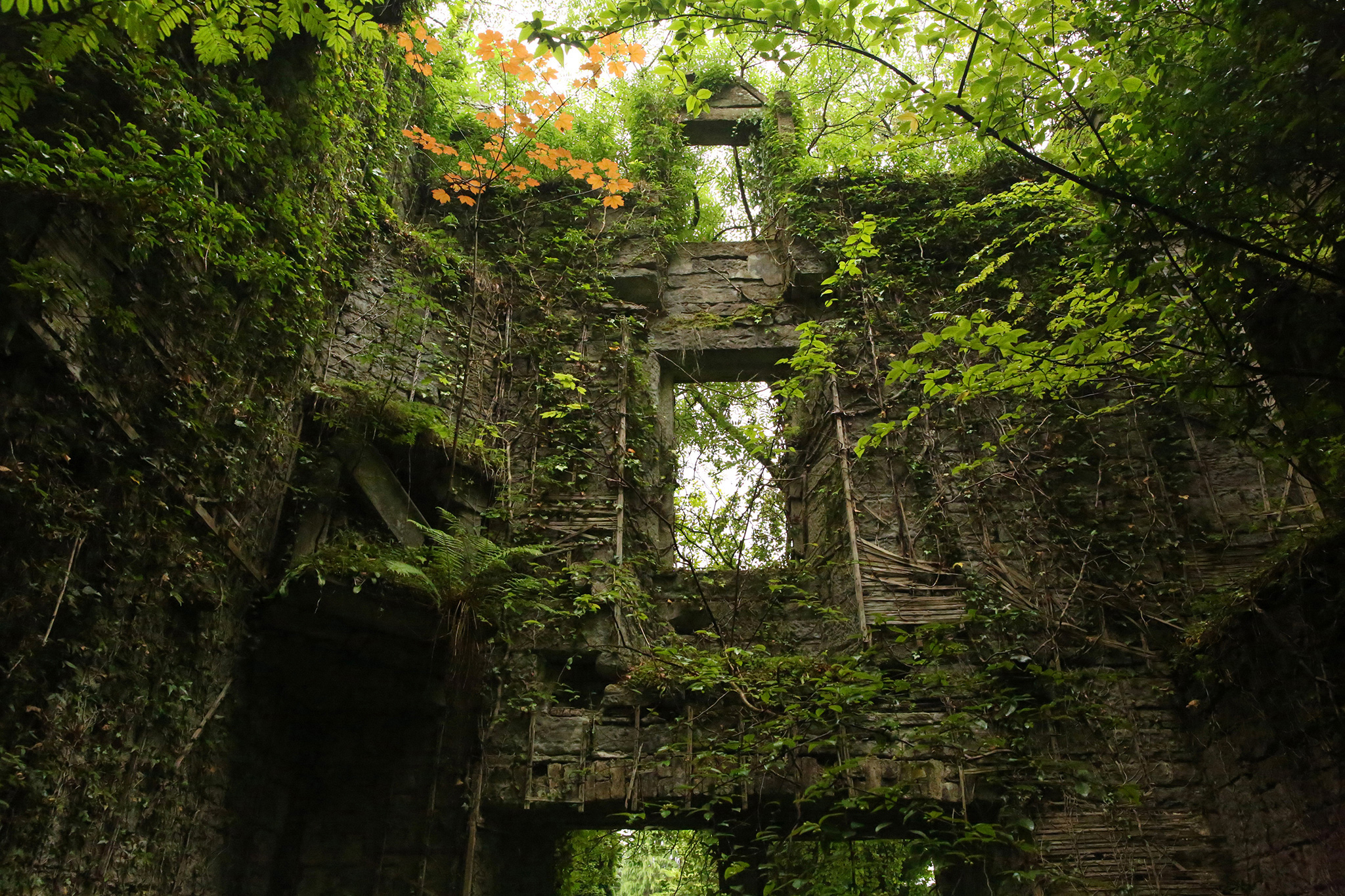 It won't be long before this vestige disappears into the verdant landscape which saw its rise and fall over two brief centuries.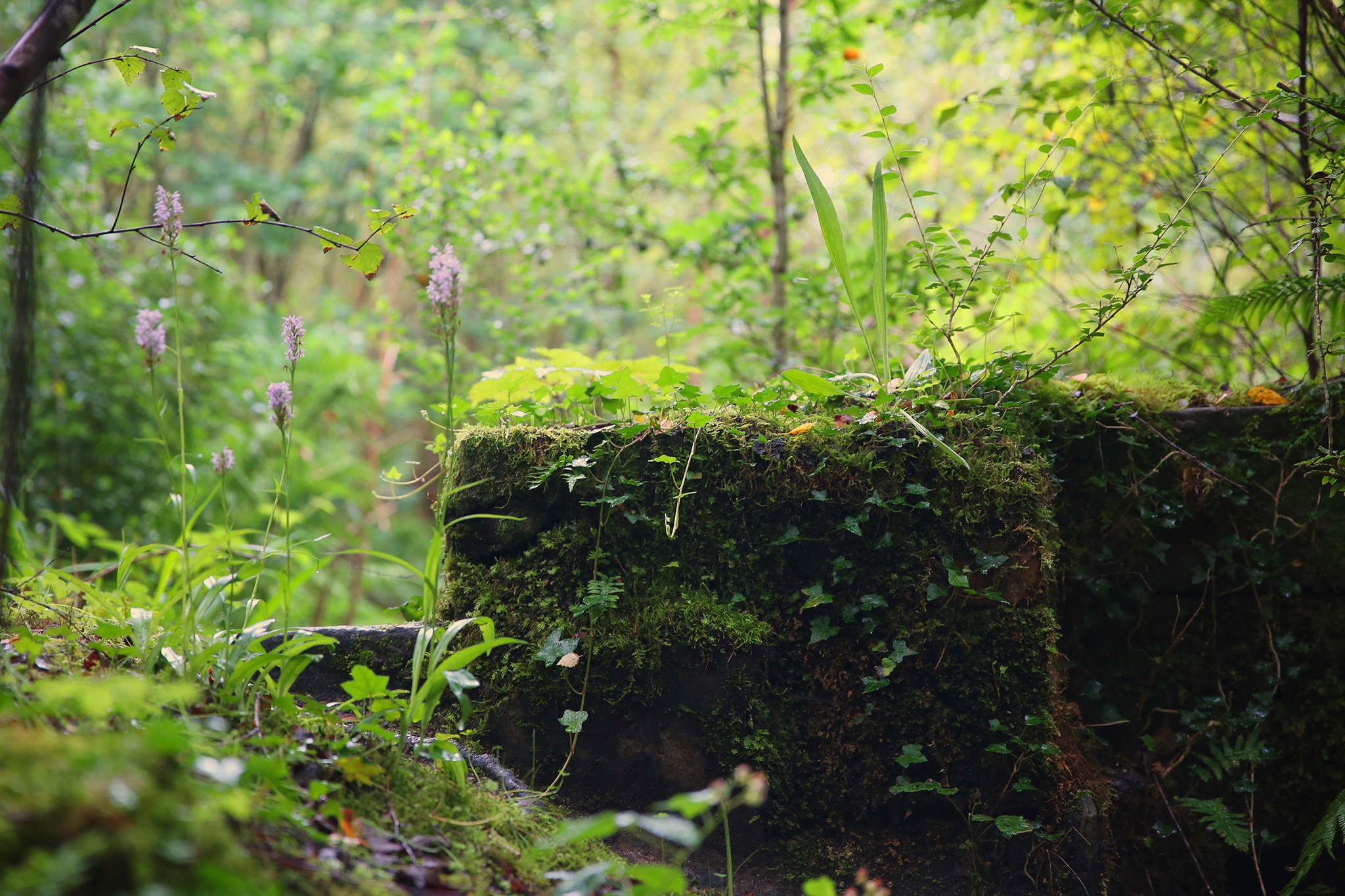 If your interest in visiting this castle is sparked, know that you'd be doing so at your own substantial risk. The building continues to crumble, with towers, steel beams and heavy stones threatening collapse at any moment.  Even with helmets and every other precaution taken, it's not safe by any means.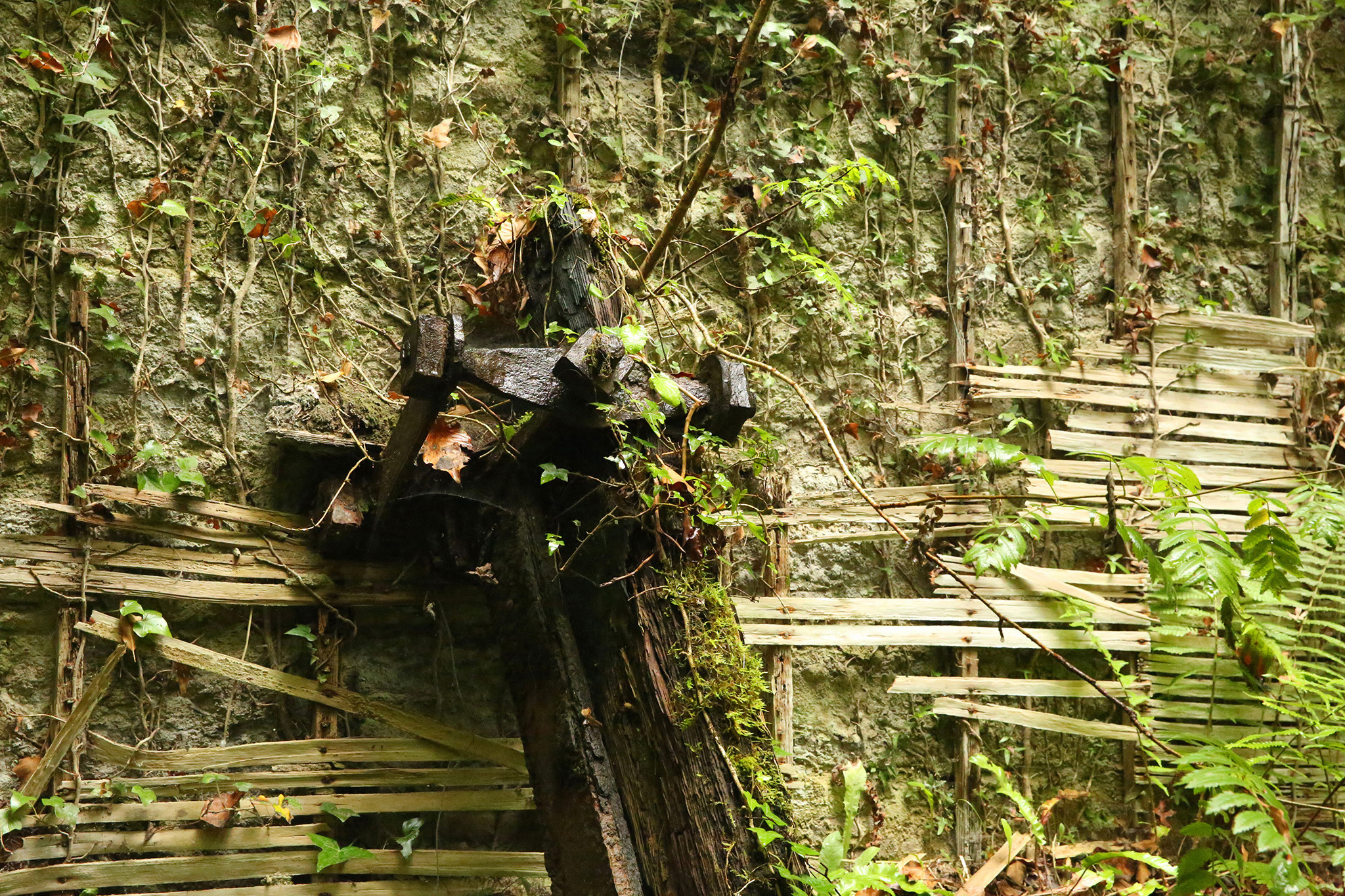 With that in mind, I invite you to explore here, instead – these are among my favourite photos I've taken.
©Zoetica Ebb, biorequiem.com 2019. Excerpts and images may be used with written permission only, provided that full and clear credit is given to Zoetica Ebb and Biorequiem.com with appropriate direction to the original content.