It's been just over a week since the big Biorequiem relaunch. Big thanks are in order for the warm reception and feedback I've received – you've helped make this a most enjoyable homecoming!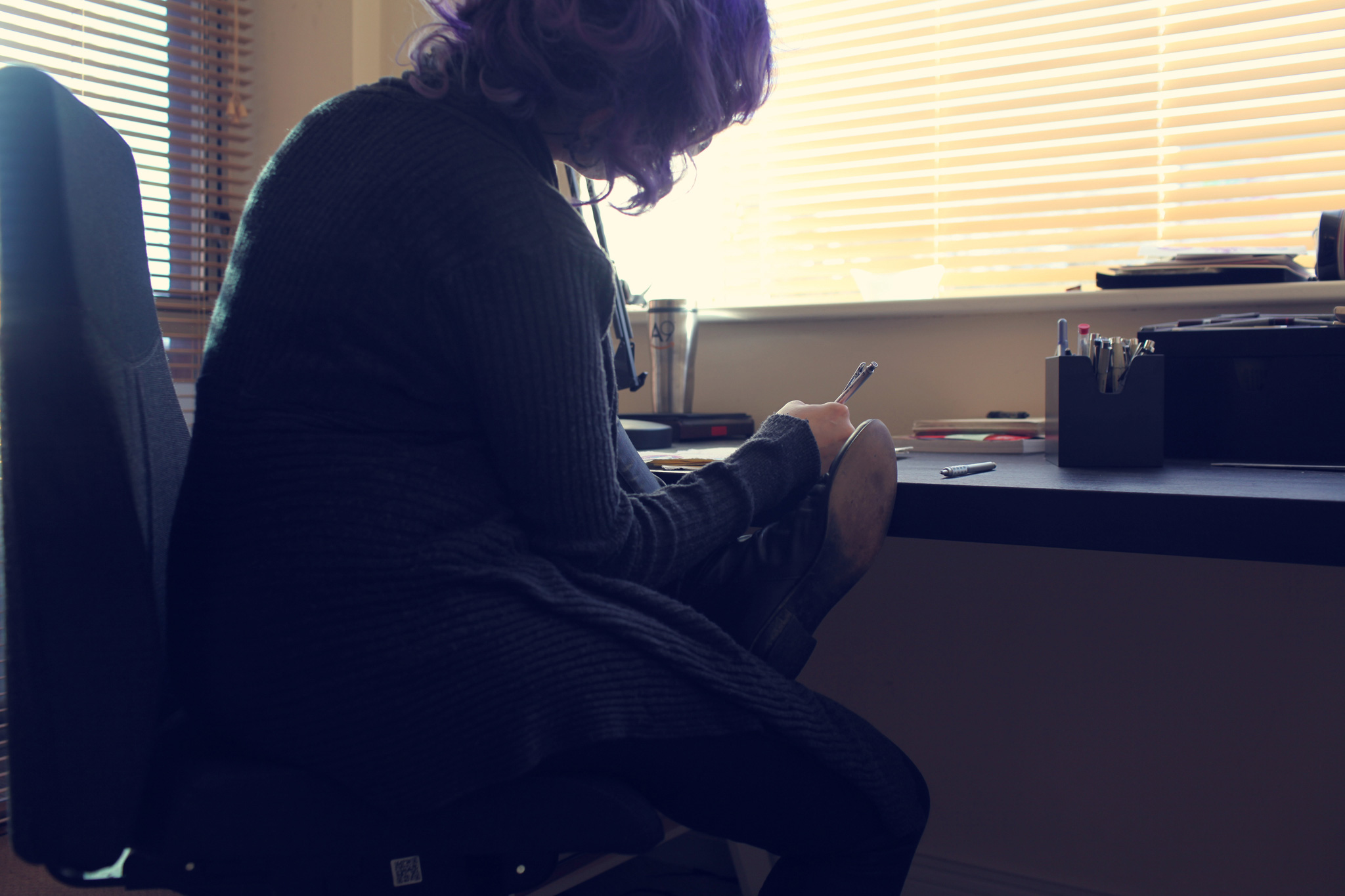 Since my previous post, I've been busy signing and shipping the new Alien Botany prints, and am pleasantly surprised to let you know that Toxic Desiderius Papilionem is almost gone from the shop – there are just six of these prints left.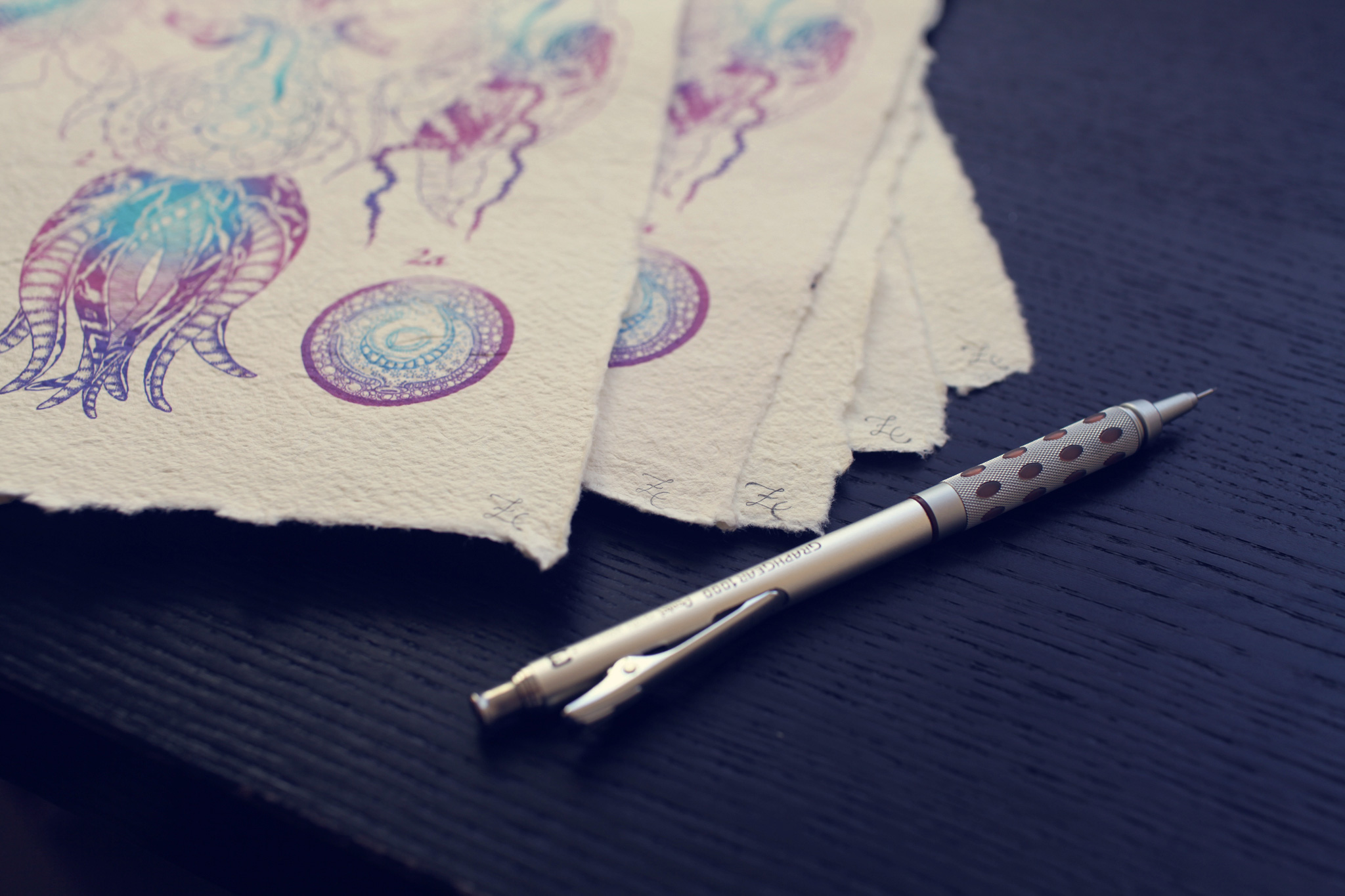 We spent this past weekend in Galway, where I posed for a sci-fi-pulp-themed session of Doctor Sketchy's. It was a weekend of firsts: my first time in Galway, and Galway's first Doctor Sketchy's. I had a lot of fun with my alien queen make up and persona, as evidenced here by two photos taken less than 48 hours apart: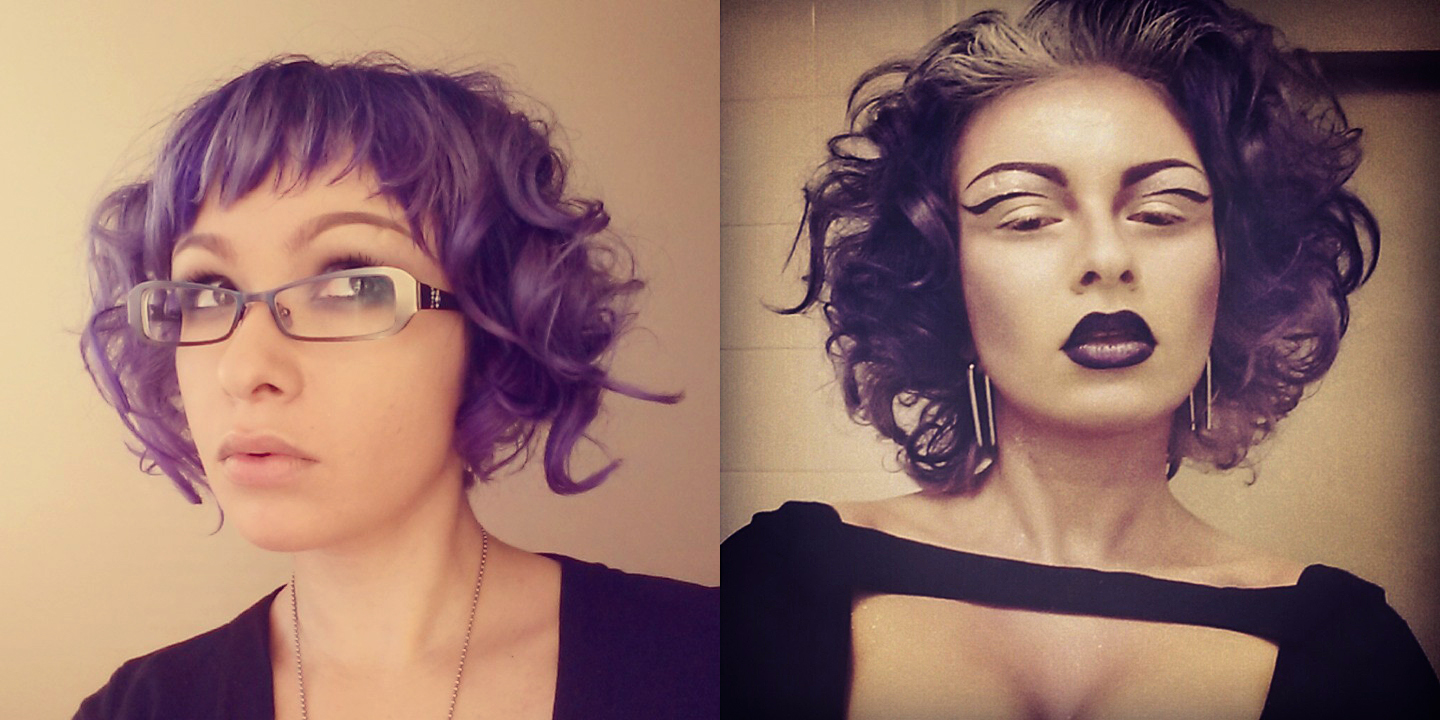 I was genuinely sad to remove all this shimmery magic at the end of the night, having experienced something akin to what drag queens must feel when first discovering themselves: this much next-level fabulous is hard to let go.
The session itself went swimmingly. I'd been awfully, inexplicably ill since Monday (all better now, phew!), and Gašper helped ensure I made it through Sketchy's without getting dehydrated or forgetting to eat. He also helped put together some of our props.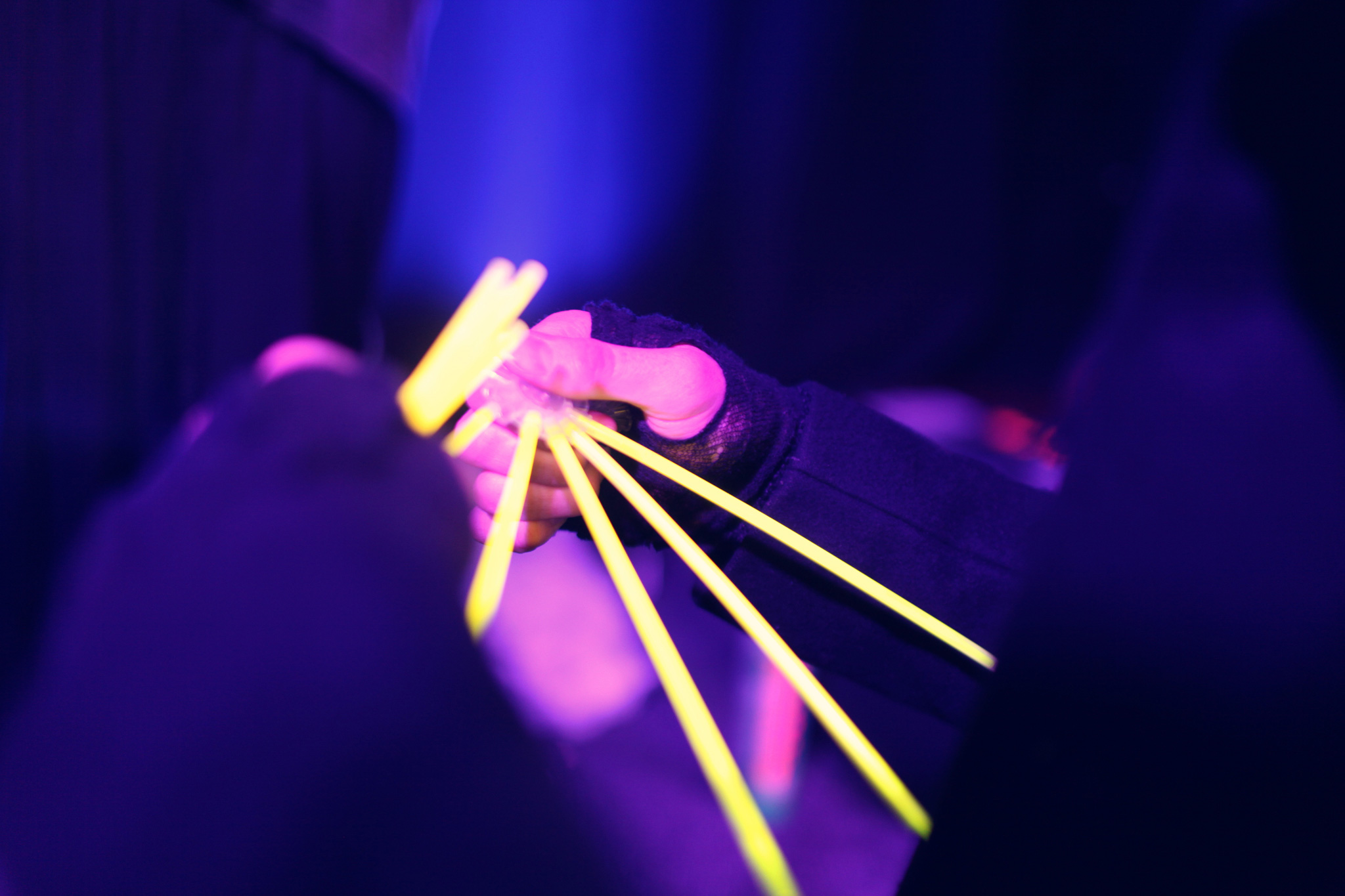 It had been Four Actual Years since the last time I modeled for a Dr. Sketchy's session. I was fairly sure it was two years until I looked it up, yet again confirming my suspicion that time began losing its relevance to my life around 2007, progressively dissolving into a collection of interchangeable multiverses.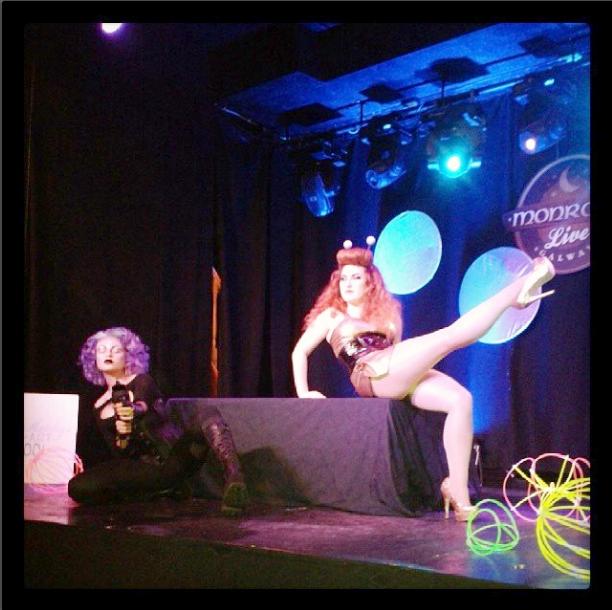 (Official Sketchy's photos aren't ready yet.)
Point being, the experience didn't feel like time had passed at all – I enjoyed every second, from the hairspray-and-glitter dressing room bustle to popping into position on stage and letting my mind drift with the music. Having G come backstage with sustenance and reports of audience reaction was the icing on the glowing neon spacecake. No full-fledged return to stage life in the works, but it was a great time nonetheless.
Sarah Vixen backstage with something strange called, "Taytos":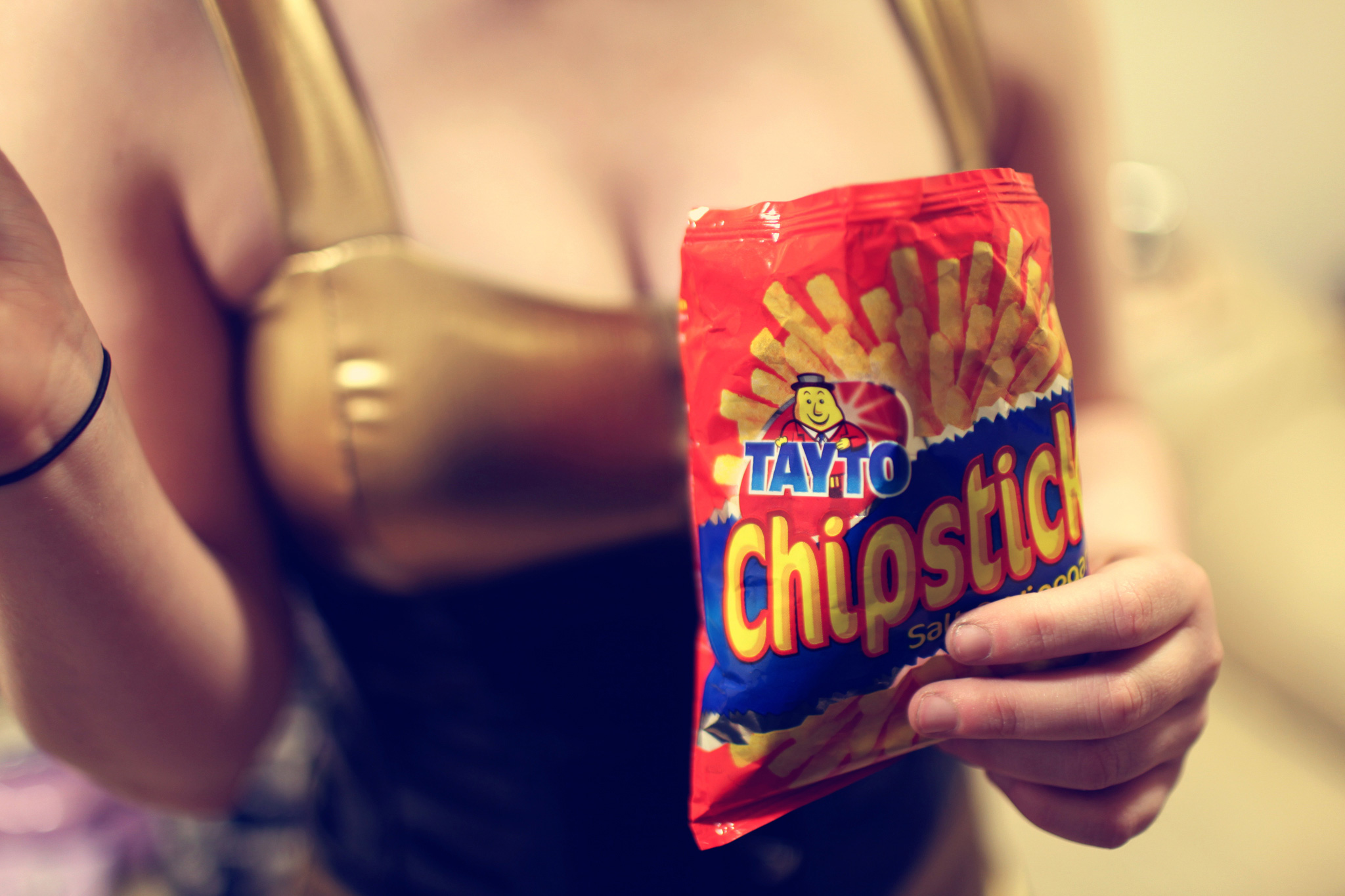 Galway is a charming and boisterous little place, with a festive late-night party atmosphere and lots of delicious food. This place is so great, it was just crowned micro-city of the year! We stayed in a tiny 15th-century B&B off the main drag and spent Friday wandering around town. The river was exceptionally tumultuous during our stay: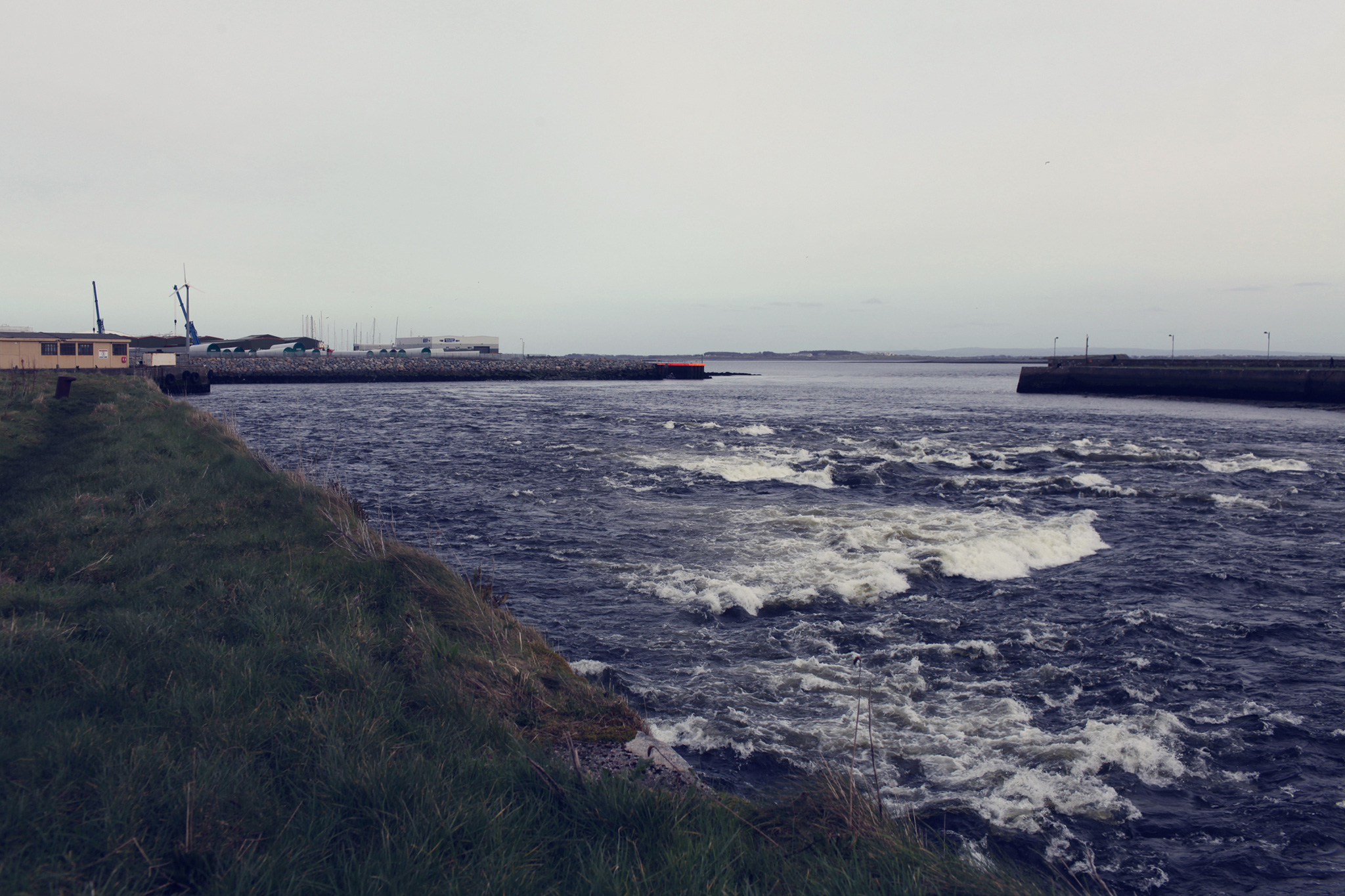 We came across this curious plaque on the side of a building, dedicated to a man killed by the Black and Tans in 1920 – there are numerous accounts of this sad incident online, if you're interested.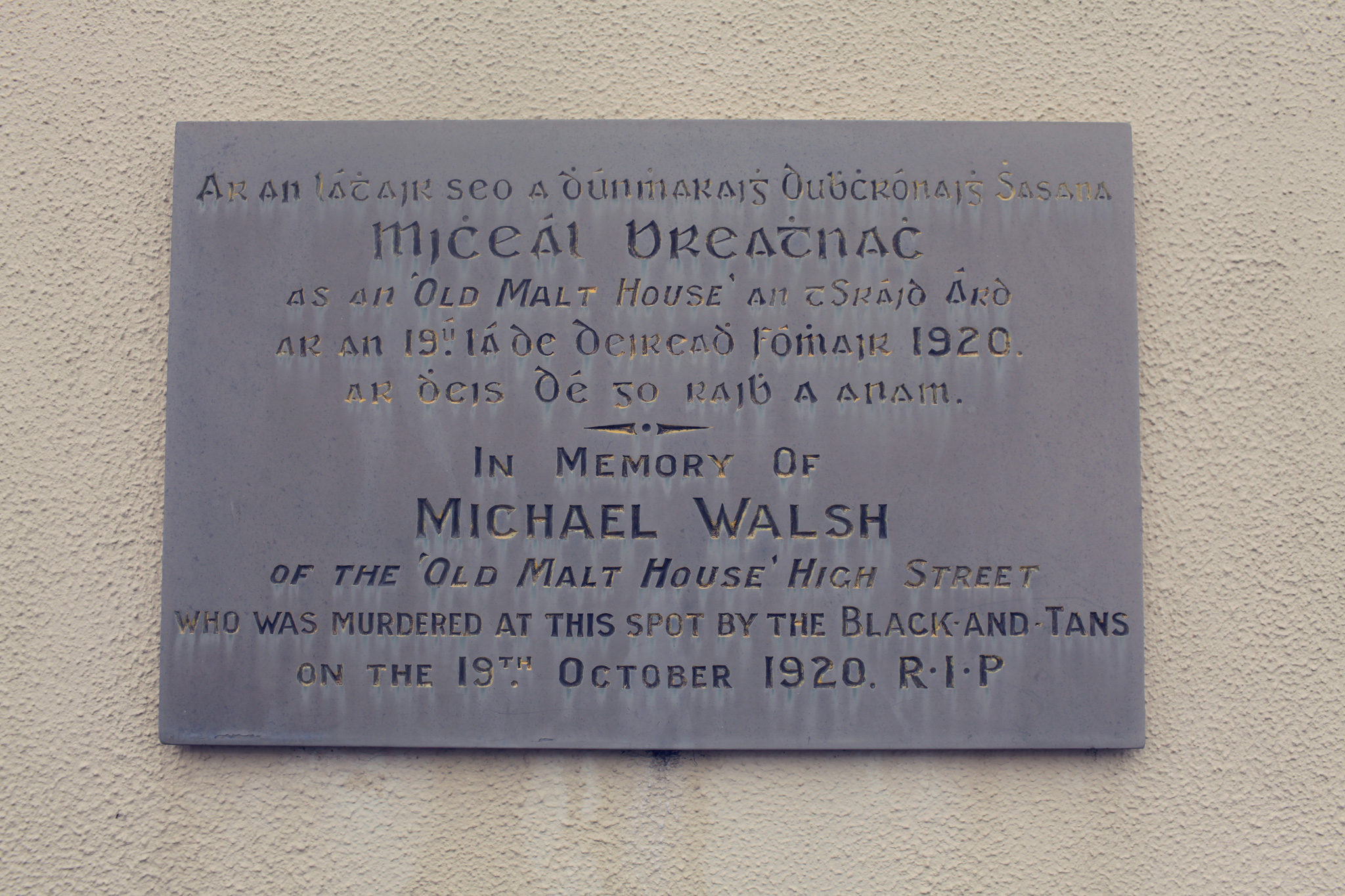 The thing I especially loved about Galway -and this is part of why I love Ireland, in general- is the sense of history and the way it flows into present day. There is something solid and comforting in that feeling, even in a place ravaged by past occupation and ongoing economic strife. The north American lack of tangible old history has always seemed eerie to me, probably because America's transition from old history to new was so drastic and because I'm from a very old place myself. I wonder how that contrast will feel when I return in October having spent over a year in Europe.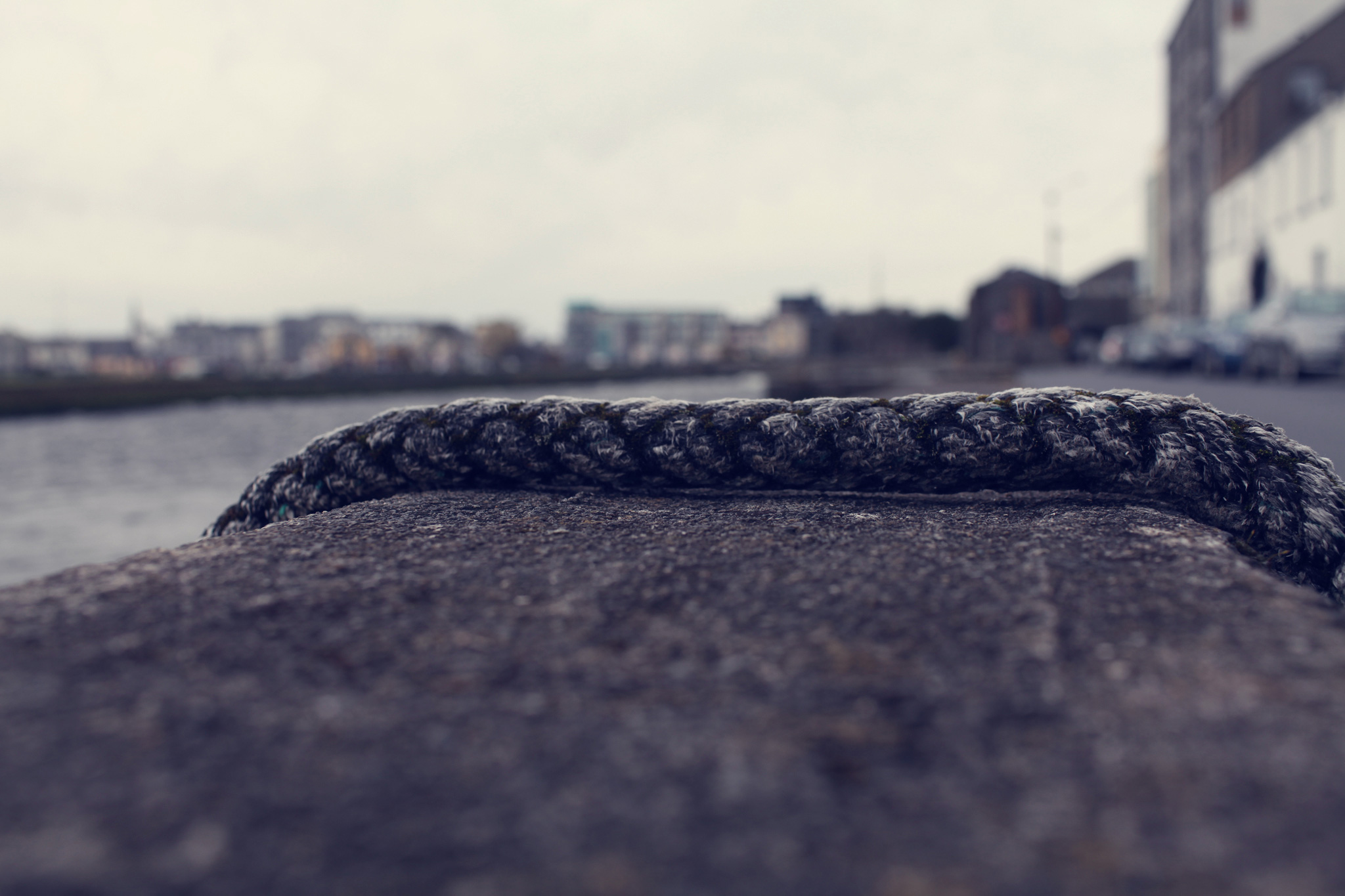 The Relic of Saint Ursula at the Galway City Museum: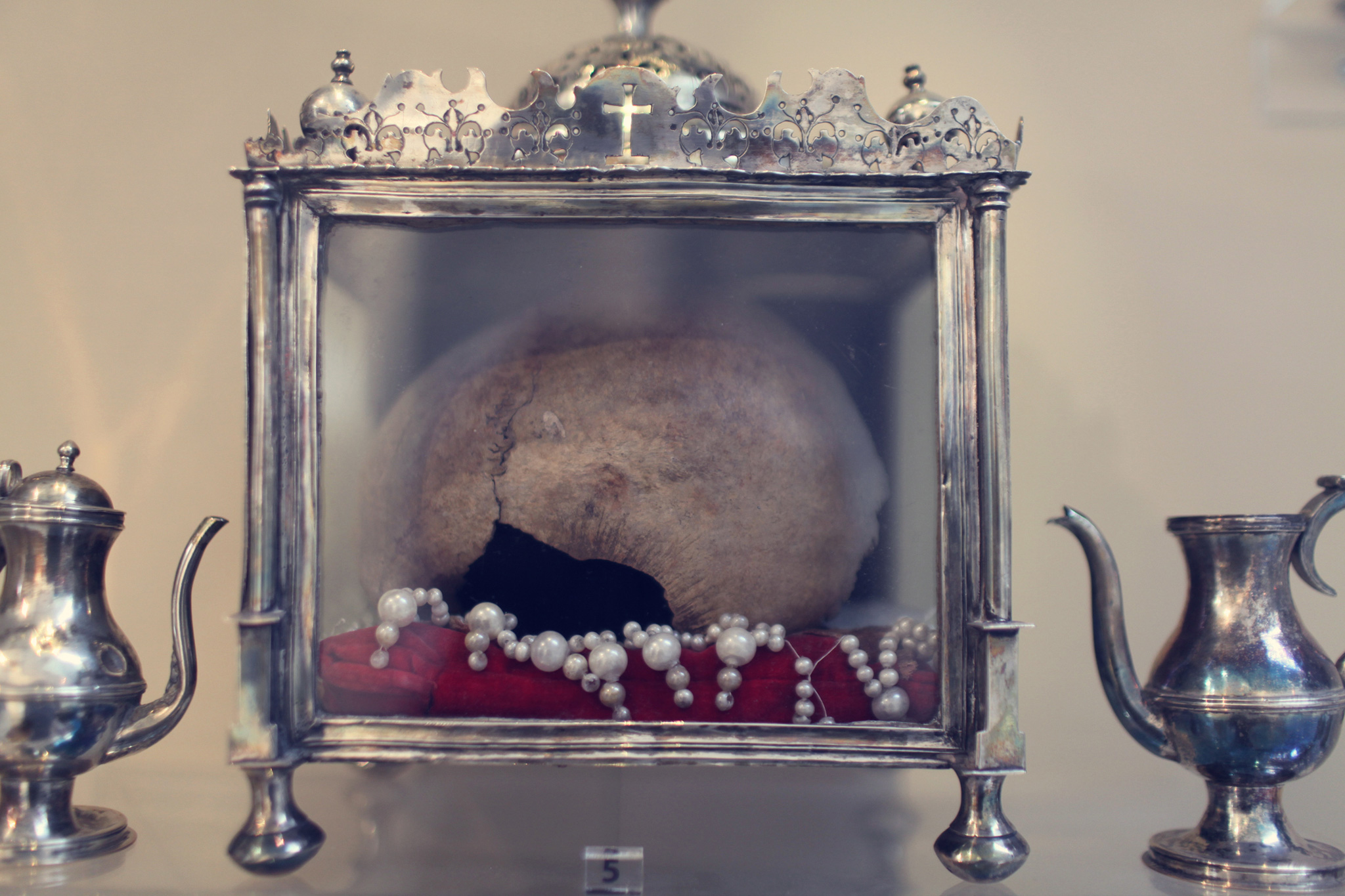 What appears to be a tomato-fish in a produce shop window: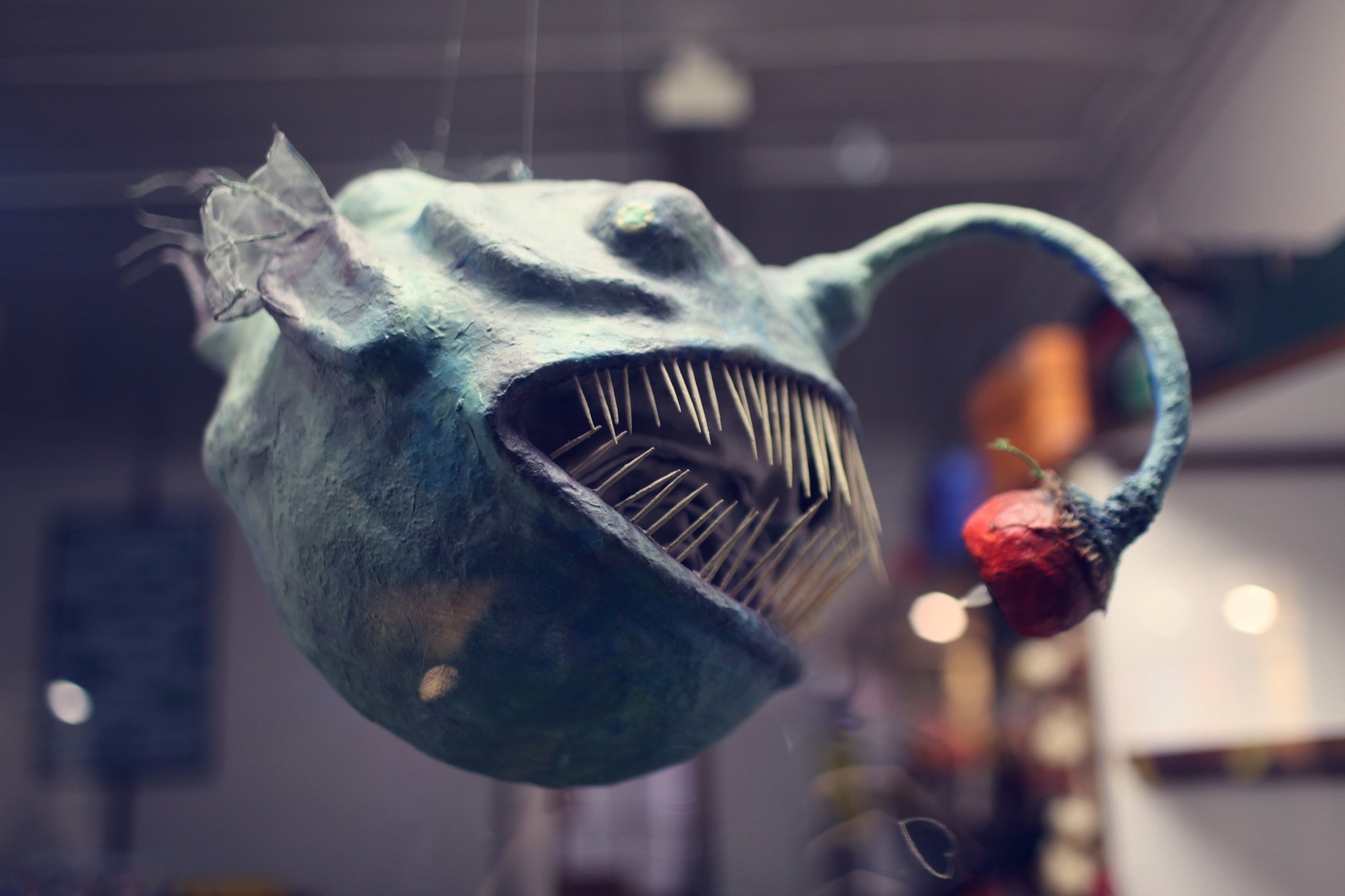 In the evening, this street performer kept our feet tapping while we sipped hot chocolate across the street: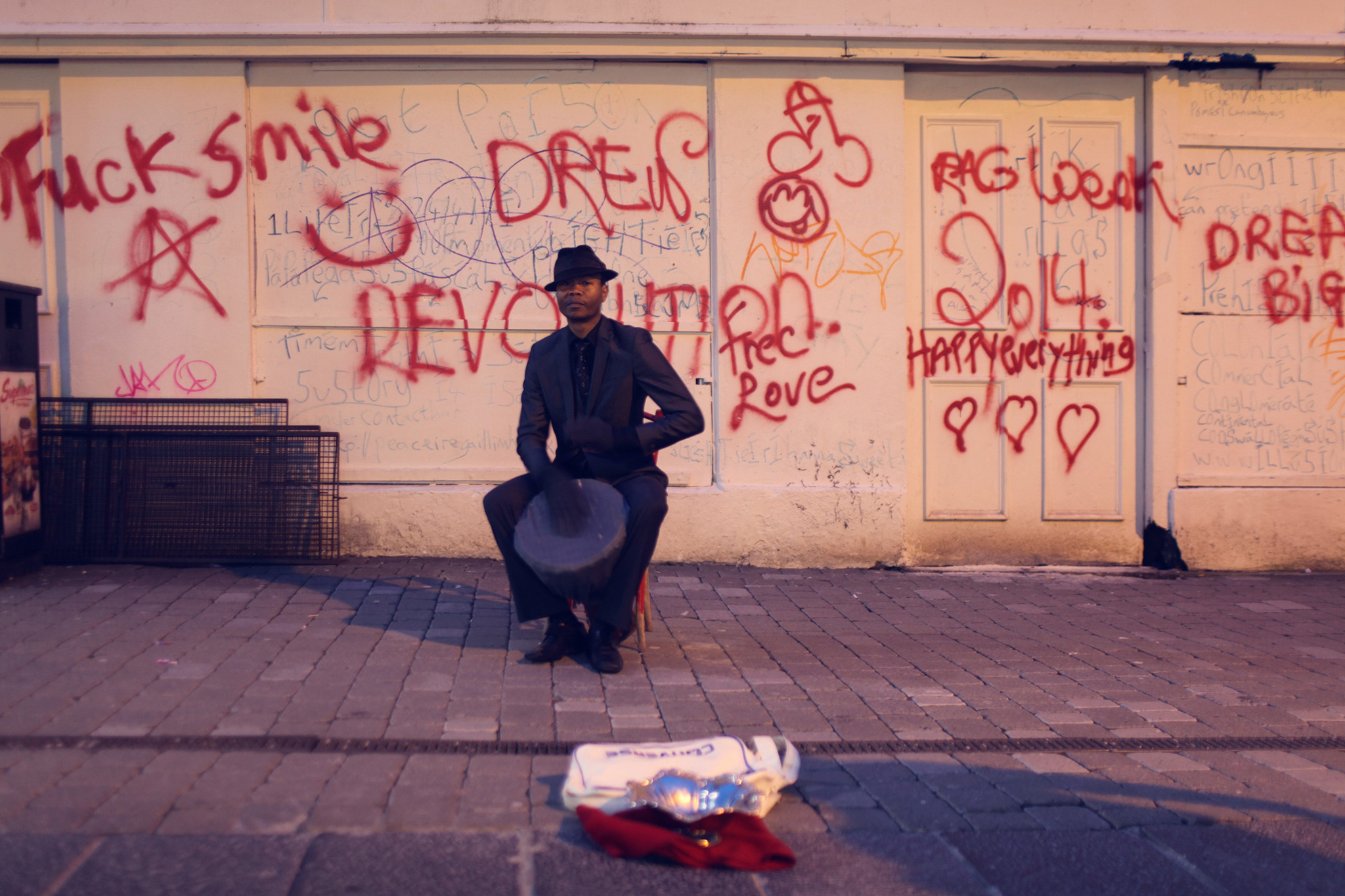 On Sunday, with Sketchy's glitter still in my hair, we headed to the Cliffs of Moher (the very same ones known as "The Cliffs of Insanity" in The Princess Bride), coming across all manner of wonders along the way, including a couple of Neolithic tombs.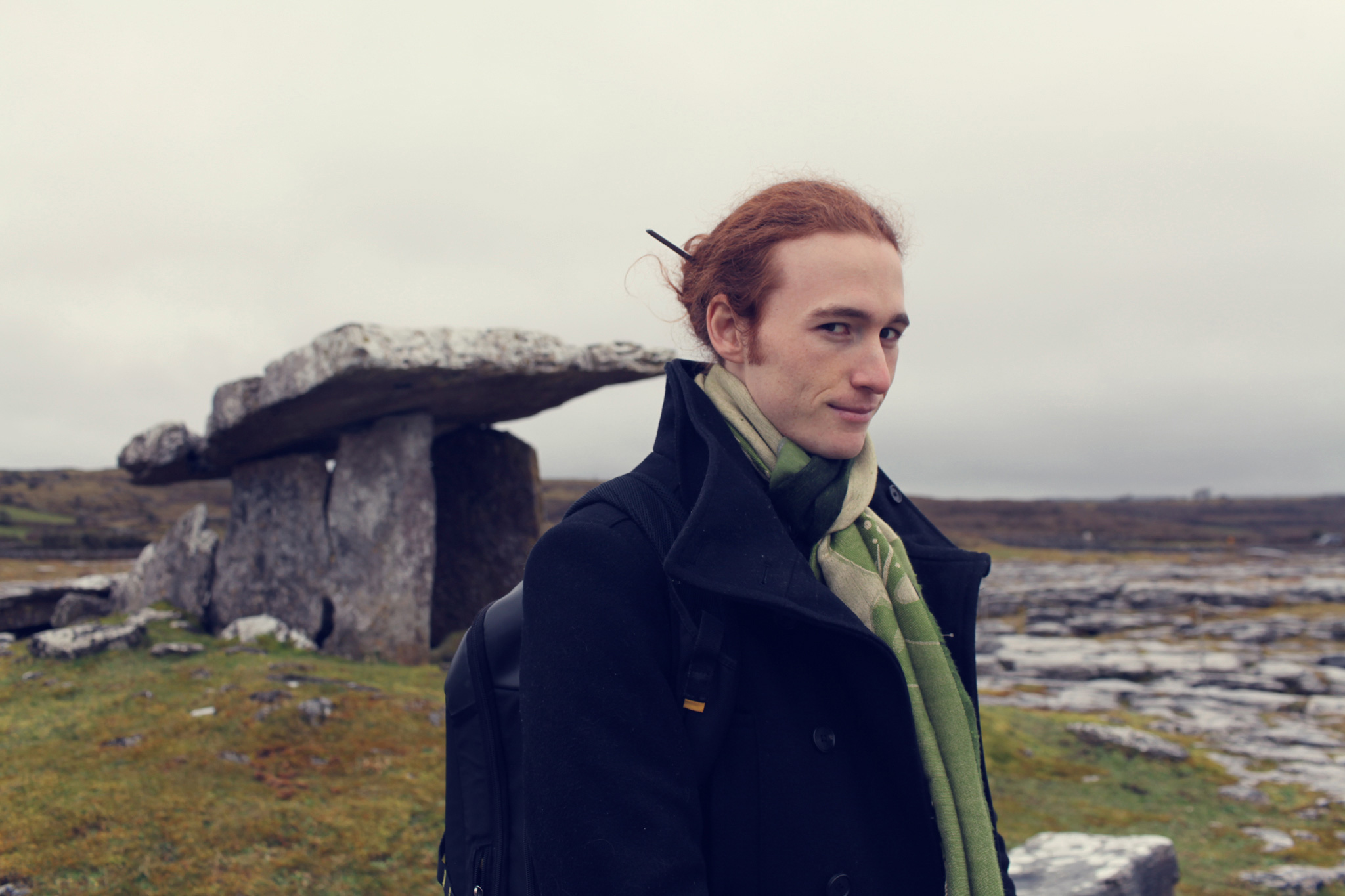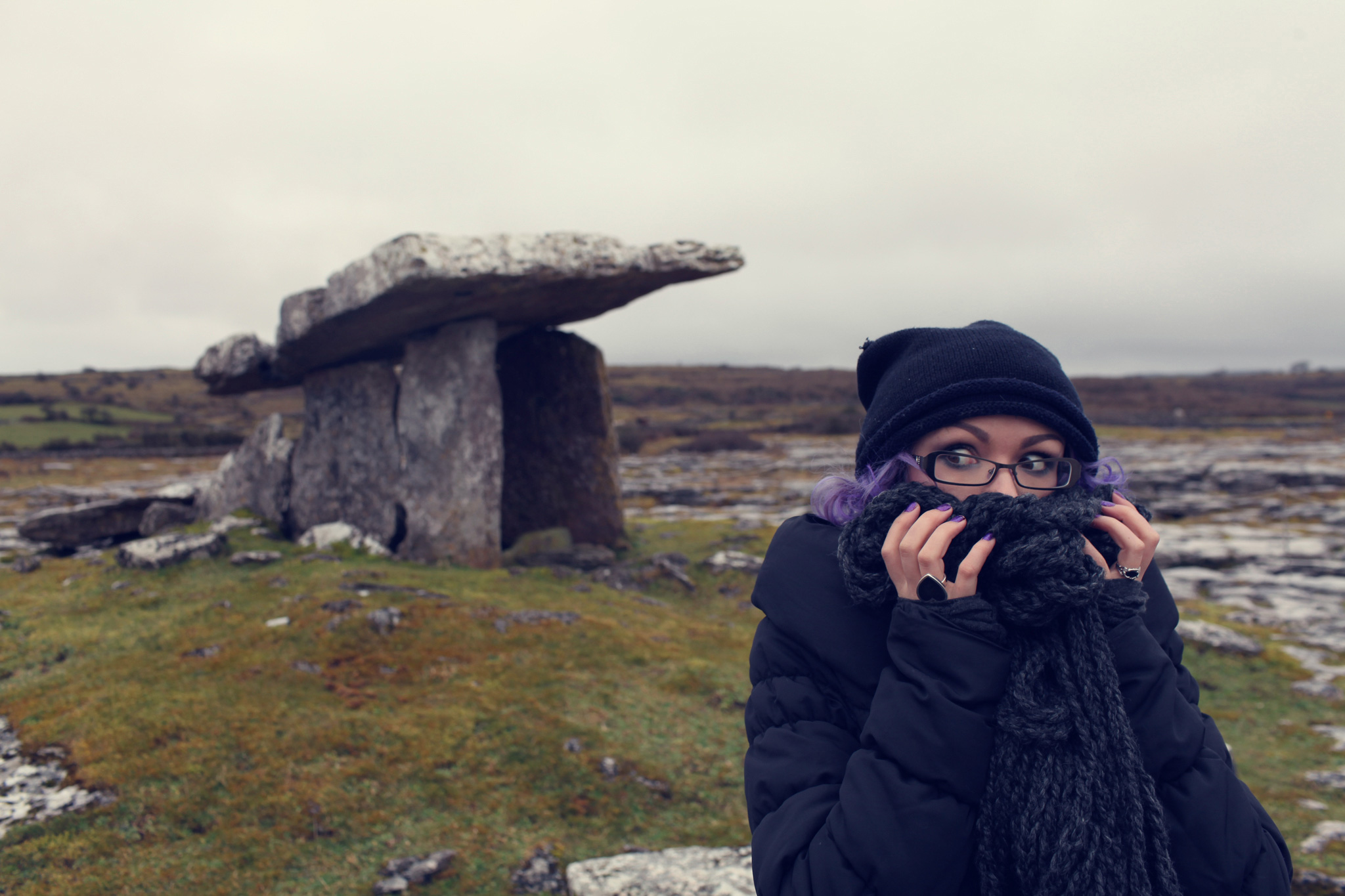 We also stopped by a fairy fort and numerous ruins before arriving at the cliffside. I'll be posting a gallery of this journey's photos in the Places section soon, but want to share a few here, too. This is how the Aran Islands look from the top: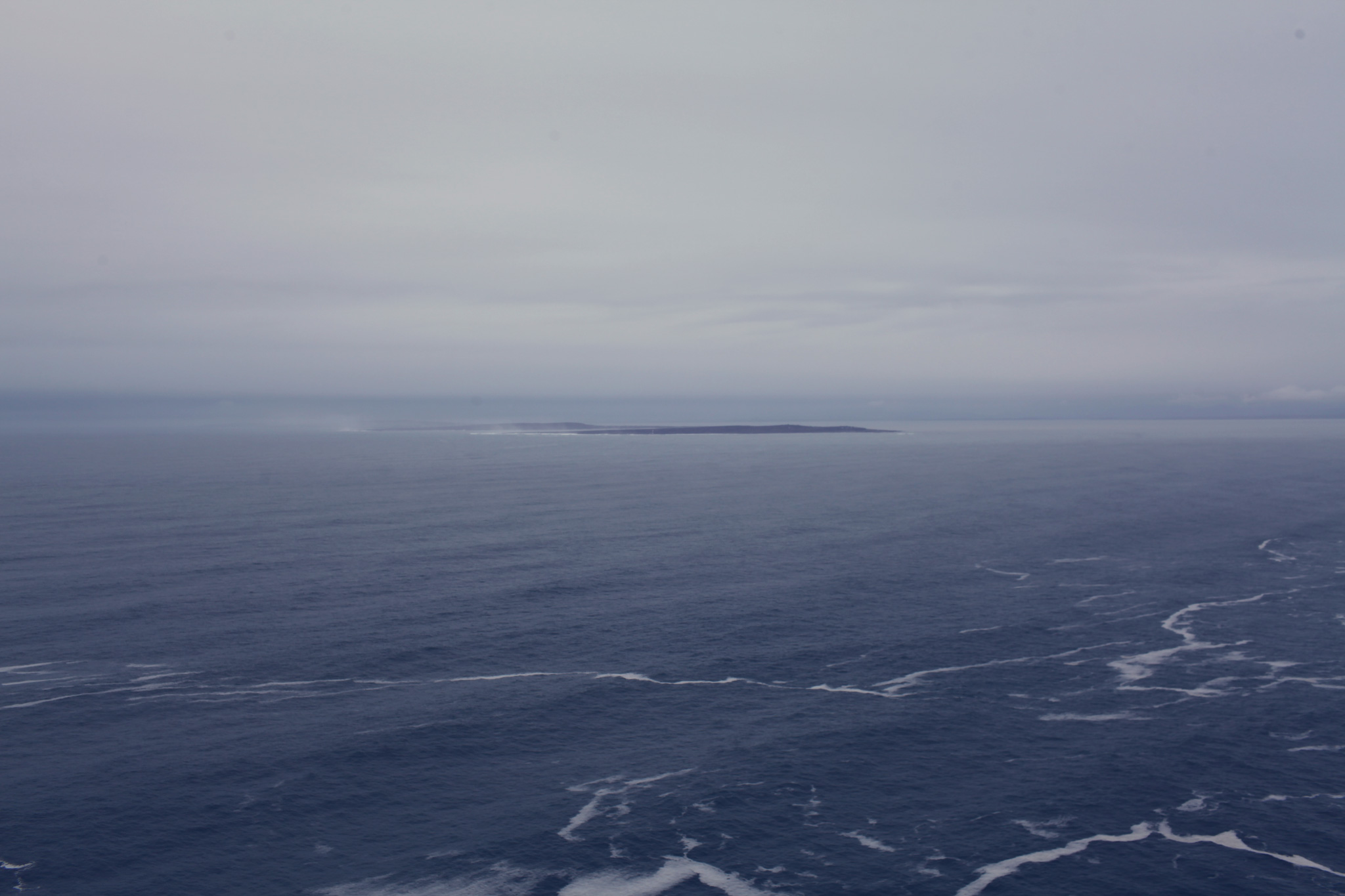 A look at the unique cliff-top surface:
I must have taken close to thirty of versions of this shot, but none of them compare to the vignette I committed to memory: the perfect air, the mist, the wind, the frolicking seagulls, the waves – it's all there.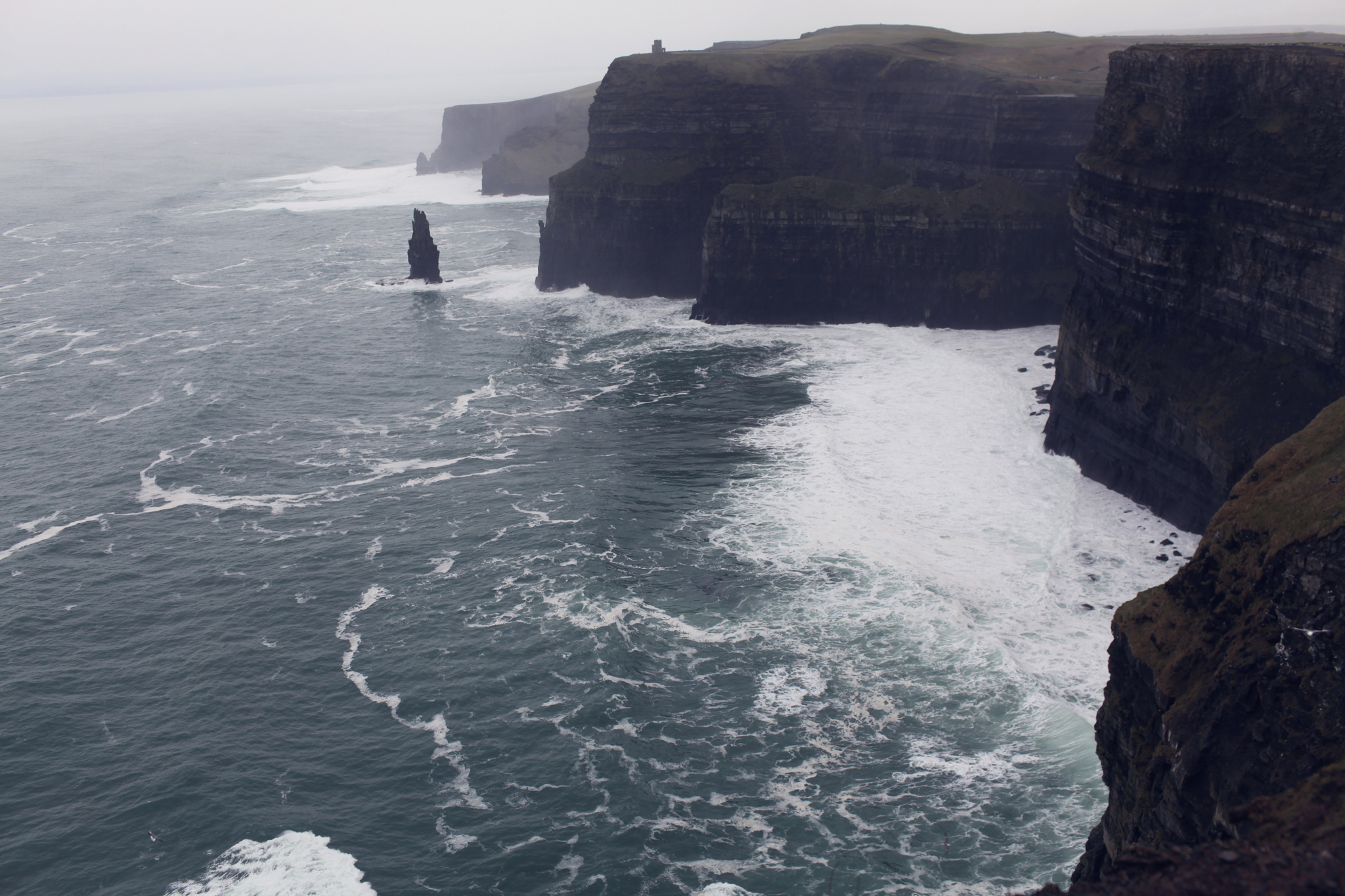 We took turns crawling across wet rock to have a heart-zapping look at the pale green foam some 700 feet below.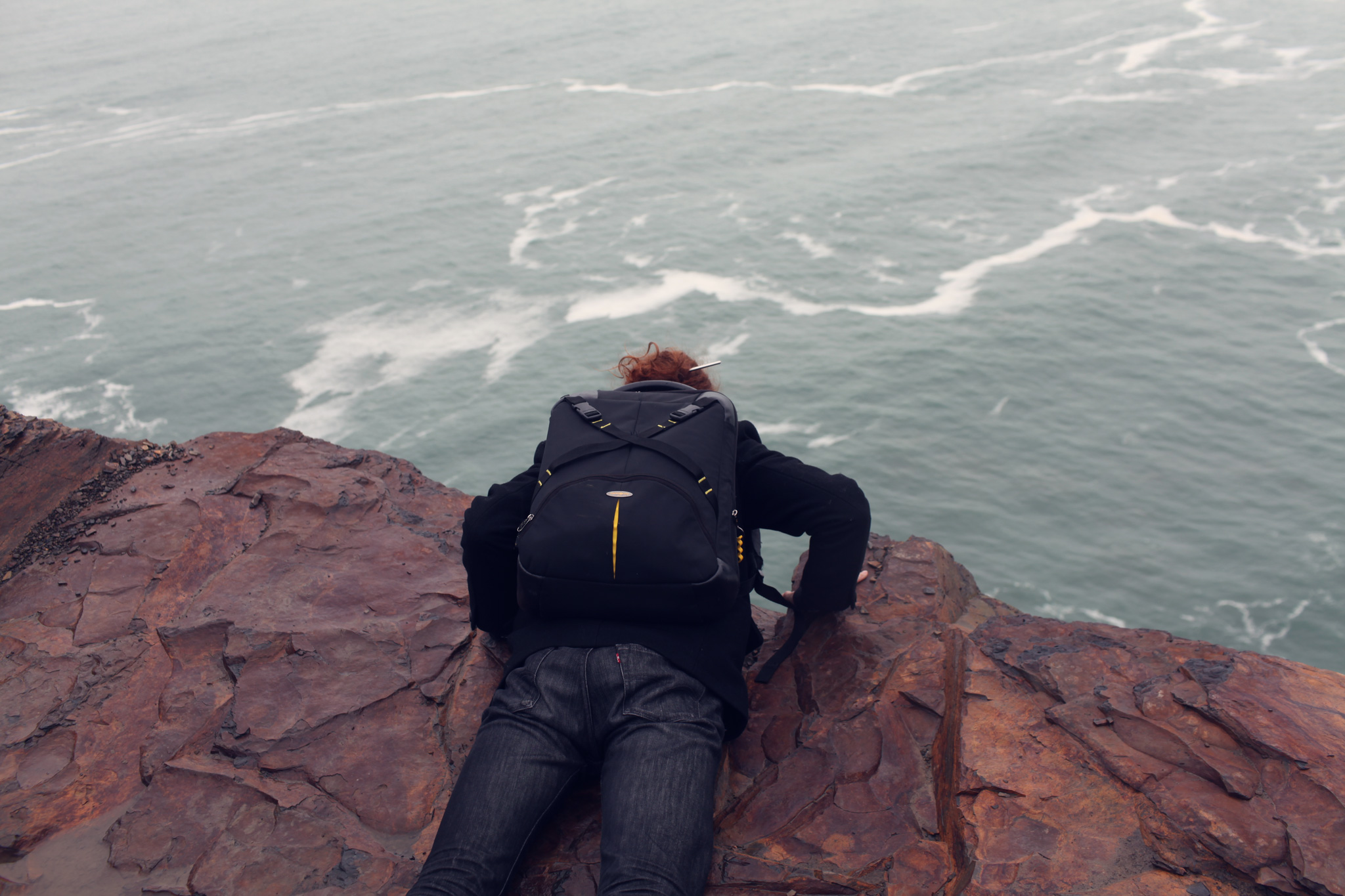 The waves slapping against cliffs below are clearly audible even from the very top, which is strangely soothing despite its volume.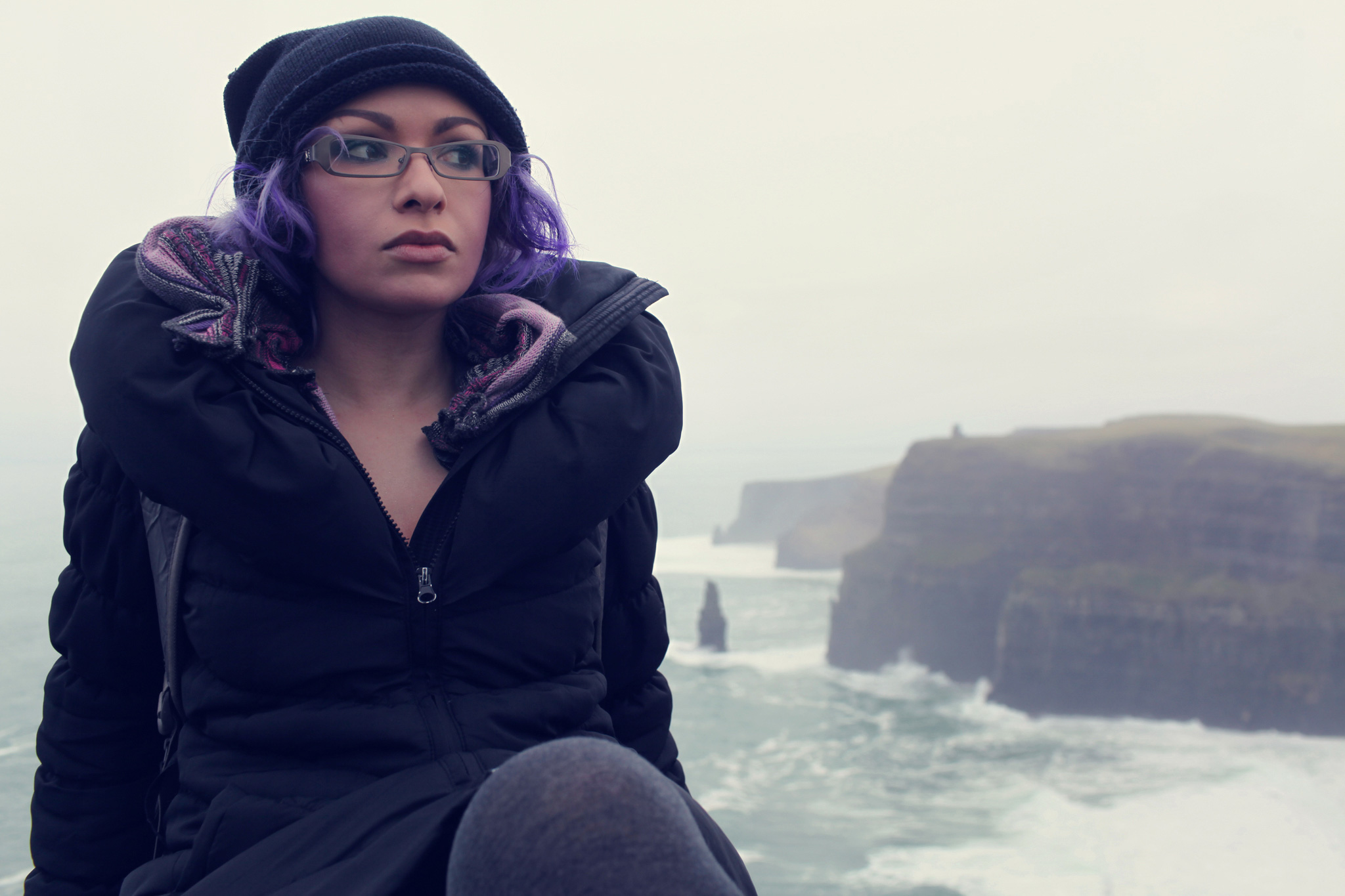 The gorgeous Dunguaire Castle, on the way back to Galway: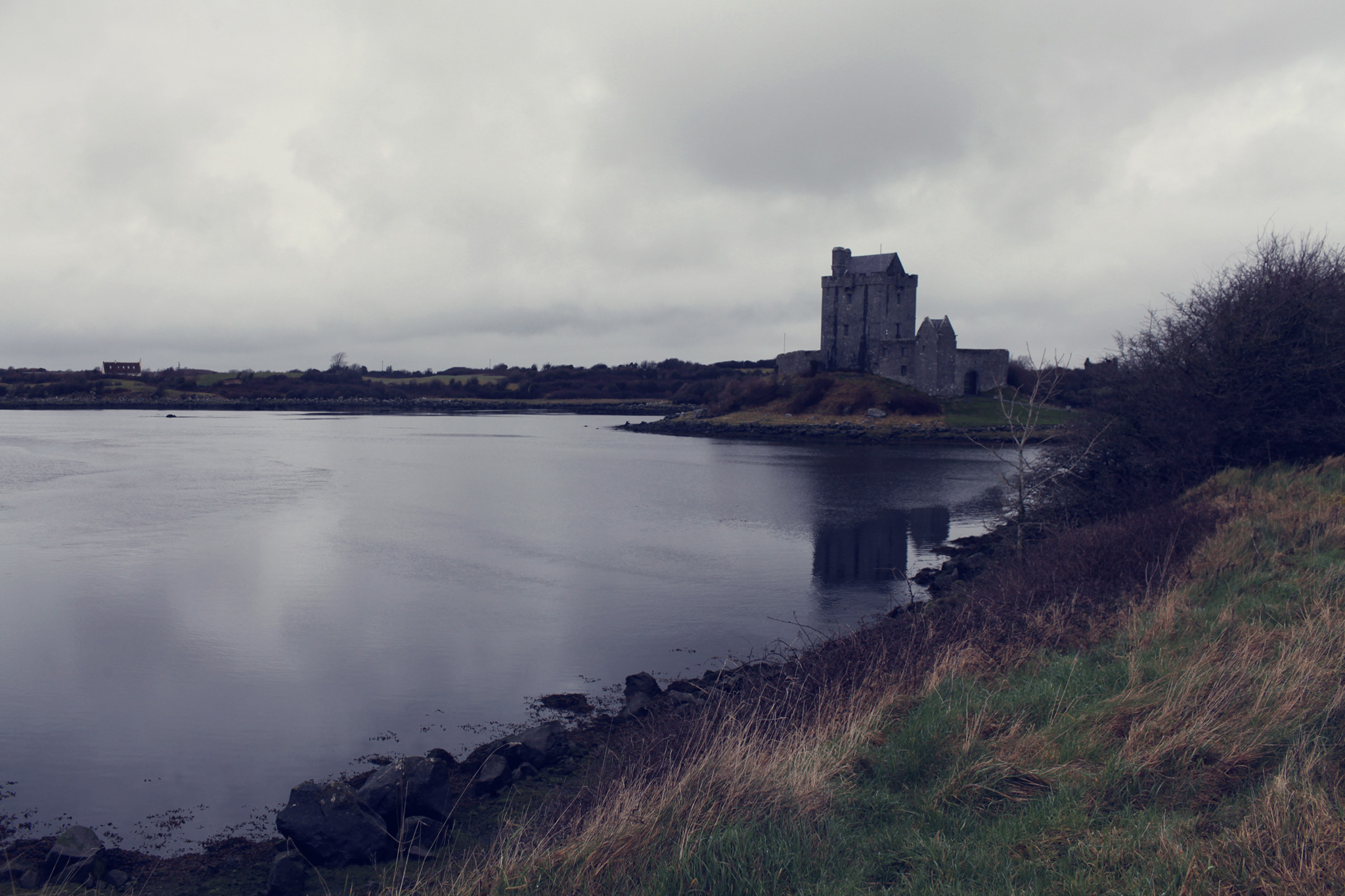 Art, adventure, discovery – it was a weekend I can respect. I even made off with a souvenir: carved, thorny earrings from Saturday's street market.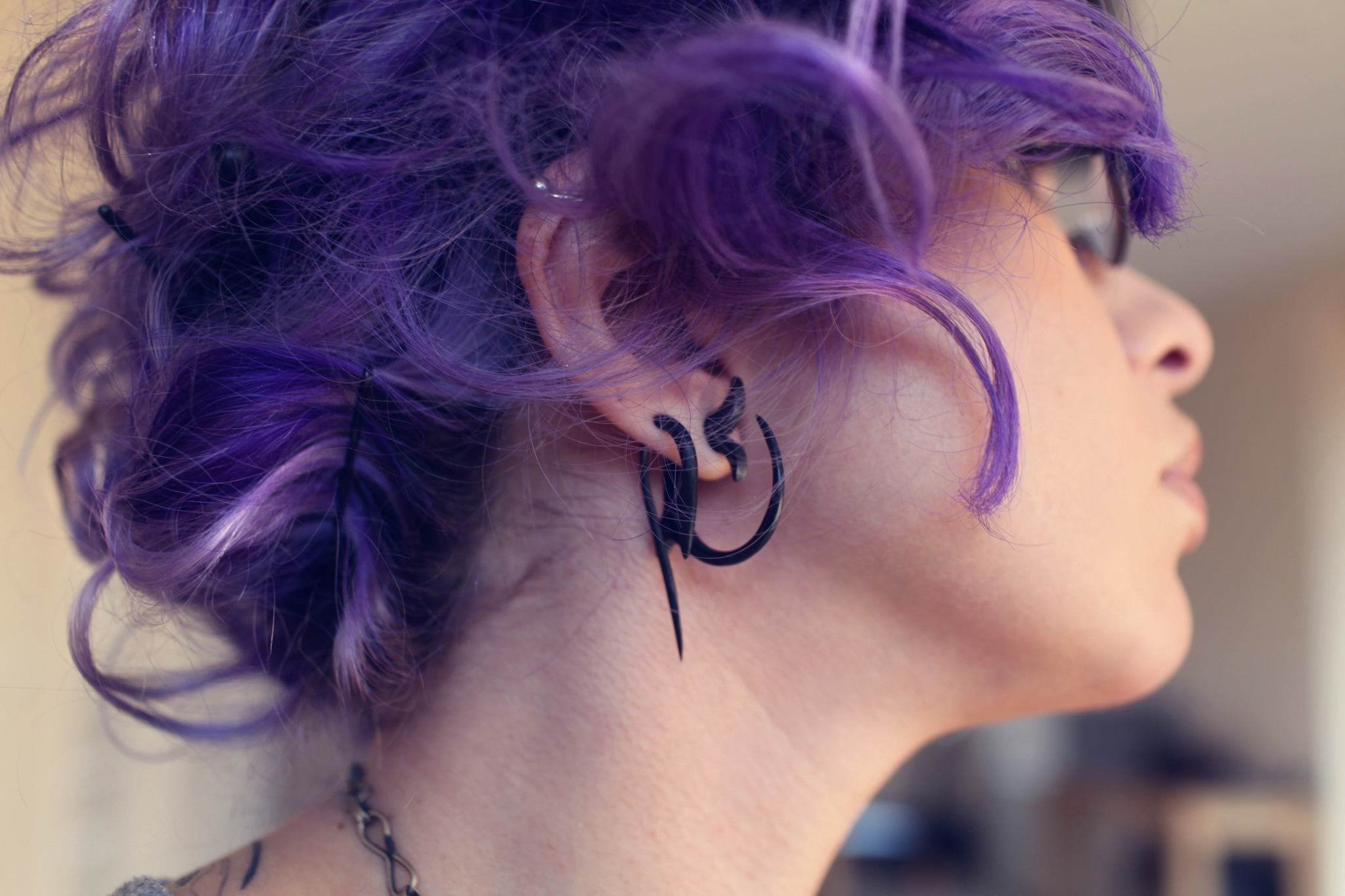 And the day after our return marked G's birthday. I don't think I've felt quite so happy on someone else's birthday before.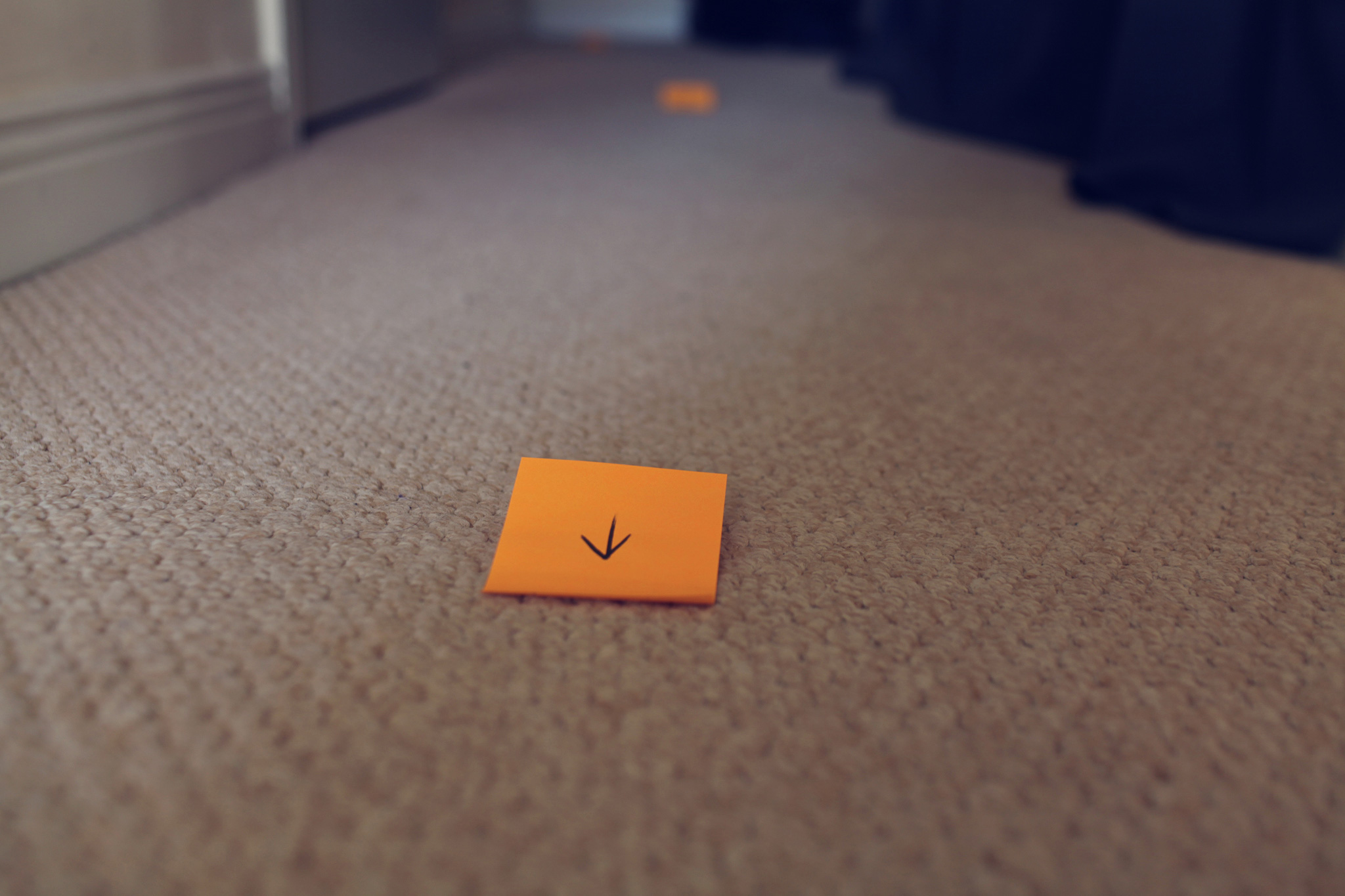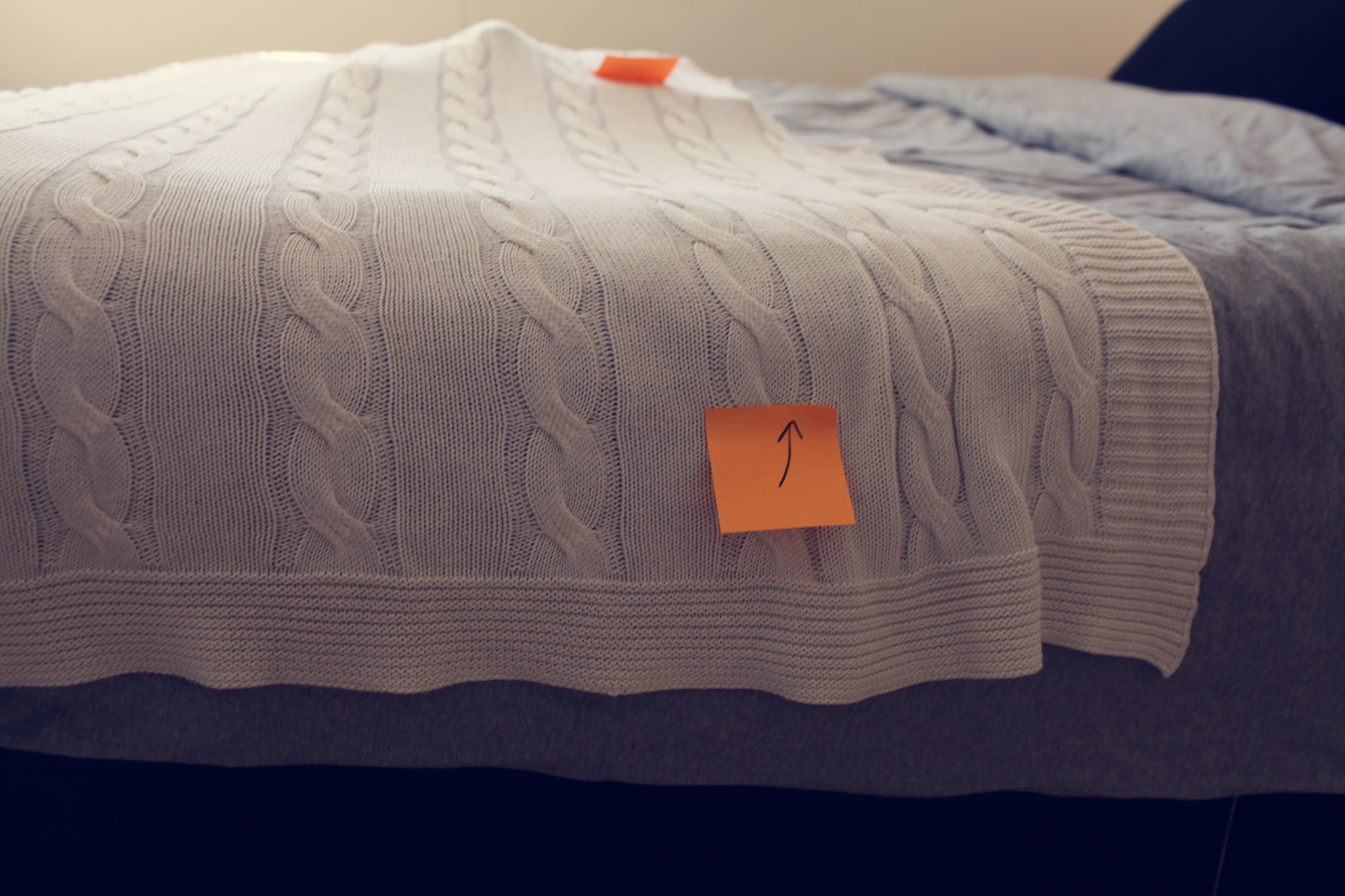 Until the Future!