LA's being pulverized by the harshest winds in over a decade, which makes this place 1. Downright apocalyptic 2. Ideal for cookies! Here is a honey walnut cookie recipe that's excellent when you're feeling impulsive and don't have a lot of time, or a lot of ingredients. It made for some nutty, caky, almost madeleine-y goodness. My version is slightly modified; it uses half the ingredients [because I certainly don't need two sheets' worth] and no sugar.
INGREDIENTS
1/4 cup unsalted butter, softened [I used smart Balance spread]
1/2 cup honey [more if you want these really sweet]
1 large egg
1 cup all-purpose flour
Dash of salt
1/4 teaspoon baking soda
1/2 cup finely chopped walnuts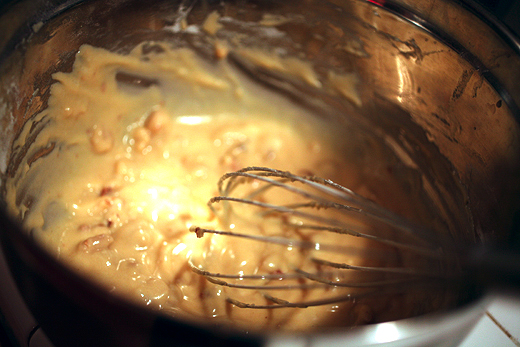 METHOD
Mix it all together until smooth
Heat oven to 375 Fahrenheit
Use a spoon to plop dollops of dough about two inches apart on a foil-covered cookie sheet
Bake for 10 minutes
Let cool
NOM.