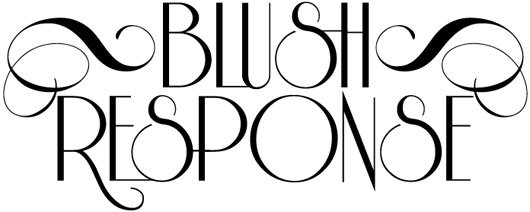 Last week, Stephanie Inagaki of Miyu Decay launched a new line of jewelry called Noir Filigree and asked me to model some of the pieces for her online store. Time was in limited supply the day of the shoot, but I managed to pull together a vampy look that complemented these gorgeous pieces.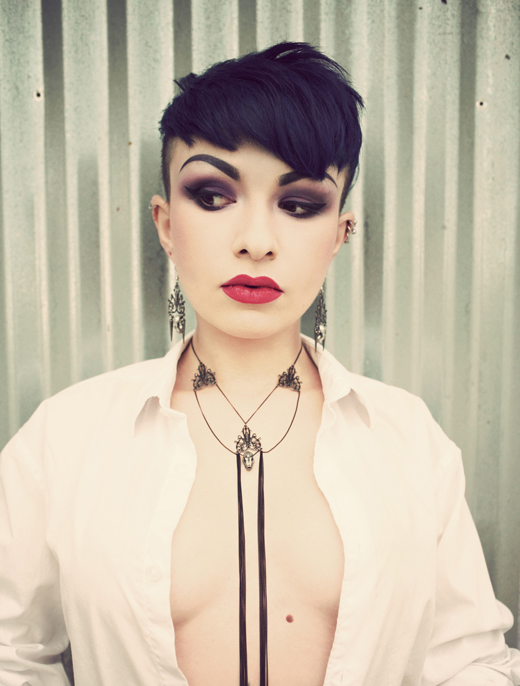 By popular demand, I present a step-by-step guide to the dramatic eye make-up that's key to achieving this dark, glamourous effect.
COMPONENTS
Mac pressed eye shadow in Contrast
Mac pressed eye shadow in White Frost
Sugarpill pressed eye shadow in Poison Plum
Sugarpill pressed eye shadow in Bulletproof
Prestige liquid eyeliner in black
CoverGirl's LashBlast Volume Mascara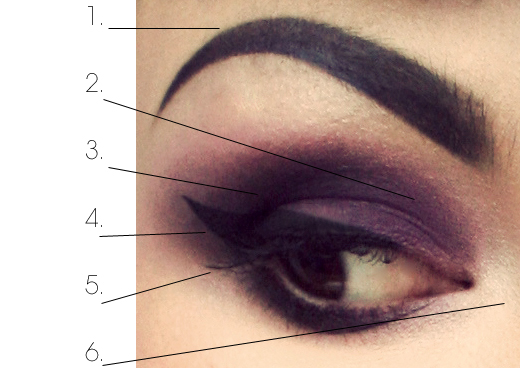 METHOD
Brows. BROWS! A heavy, dramatic brow is an important part of this look – no pencil-thin arches allowed! Wet an angled brush, dip it in Contrast and draw them on, remembering to blend with a Q-tip or coarse brush near the inner edges, avoiding a sharp cutoff.
Apply Poison Plum all over your lids with a wide brush, blending up and out. Be sure to get some on your lover lids, too.
Blend Bulletproof into the outer corners of your lids with a thinner brush, and along the lower lash line
Apply liquid liner  along the top lash line. Don't get too far out with he wing – keep it within the perimeters of your eyebrows.
Mascara on top and bottom lashes!
Blend White Frost into the corners of your eyes, dragging a bit of it toward your Poison Plum
Ta-da!
The rest of my face is painted with:
Base – Femme Couture Mineral Effects pressed makeup
Cheeks – Estee Lauder Bronze Goddess with a bit of a shimmery highlight created with NYX Pearl Mania
Lips – Mac liner in Redd and lipstick in Russian Red