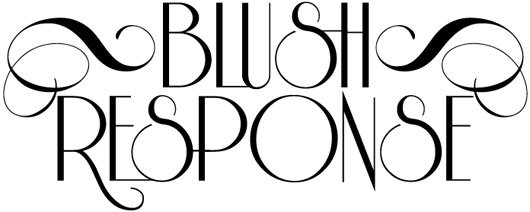 We meet again, my fellow aesthetes. The occasion? I just got my hands on a myriad of Aromaleigh eye shadow samples and it's been a while since the previous edition of Blush Response, so I decided to try the new stuff with an eye look I wear all the time: burnished smoke.

It's a quick and versatile method that's worked on every face shape I tried it on, back in my professional face-paintin' days. If you're not doing this already, I encourage you to attempt it.

I went with shimmery graphite [Soul Takes Flight] and pearl [Air & Light] pigments from Les Papillons collection, and Bette [an instant favorite, just look at it] from the sultry Bete Noir collection. You probably love the product names as much as I do.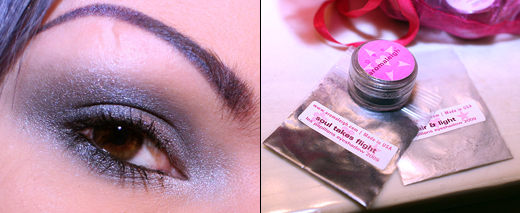 Here's how I engineered this look:
After applying mineral face powder and eyebrows, I lined my water line with a black pencil, then added a little liner to the outer corners of my upper eyelids, blending it out with a smudging brush
With a sponge applicator, swept a layer of Soul Takes Flight all over my lids and a little under the eyes, then blended out with a brush
Brushed Air & Light on to the inner corners of my eyes, then blended a bit over the inner corners of the upper eyelids
Applied Bette to the outer creases [under the brow bone] and blended out.
Used a bit more of my mineral face powder to highlight along the eyebrows
Applied mascara
Finished the look with some E.L.F. lip gloss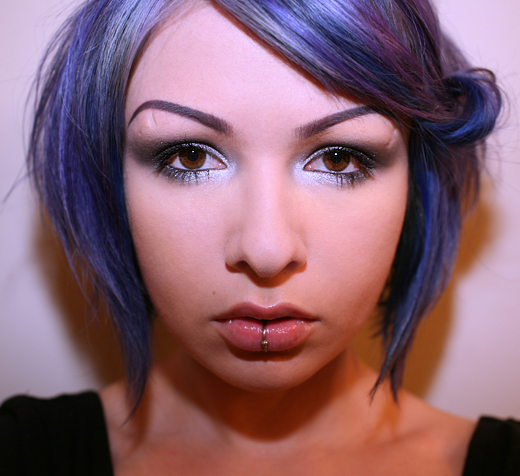 Somehow, I didn't have any experience with Aromaleigh products before getting these samples [madness, I know], so today I spent a bit of time poking around their website, and am thoroughly inspired and impressed by the vast array of not only colors, but types of make up. All sorts of eye shadows, eye liners, eye shadow cremes, primers, concealers, powder foundations in an extensive range of shades, skin treatments, etc. – and all mineral. The mind and wallet boggle.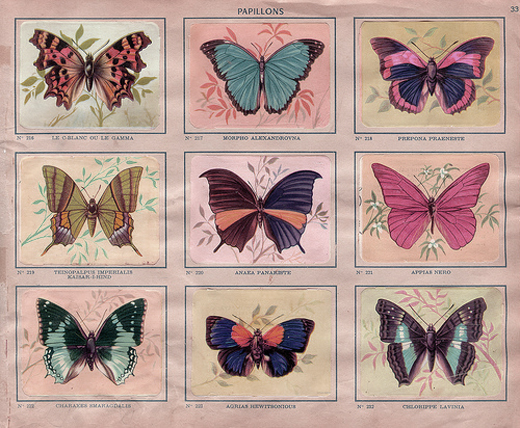 Image from Aromaleigh's description of their Papillons collection
Verdict: These are among the most multi-dimensional, richest, and longest-lasting eye shadows I've used. I'm going to tear through these samples like an SR-71 Blackbird, and return for more.