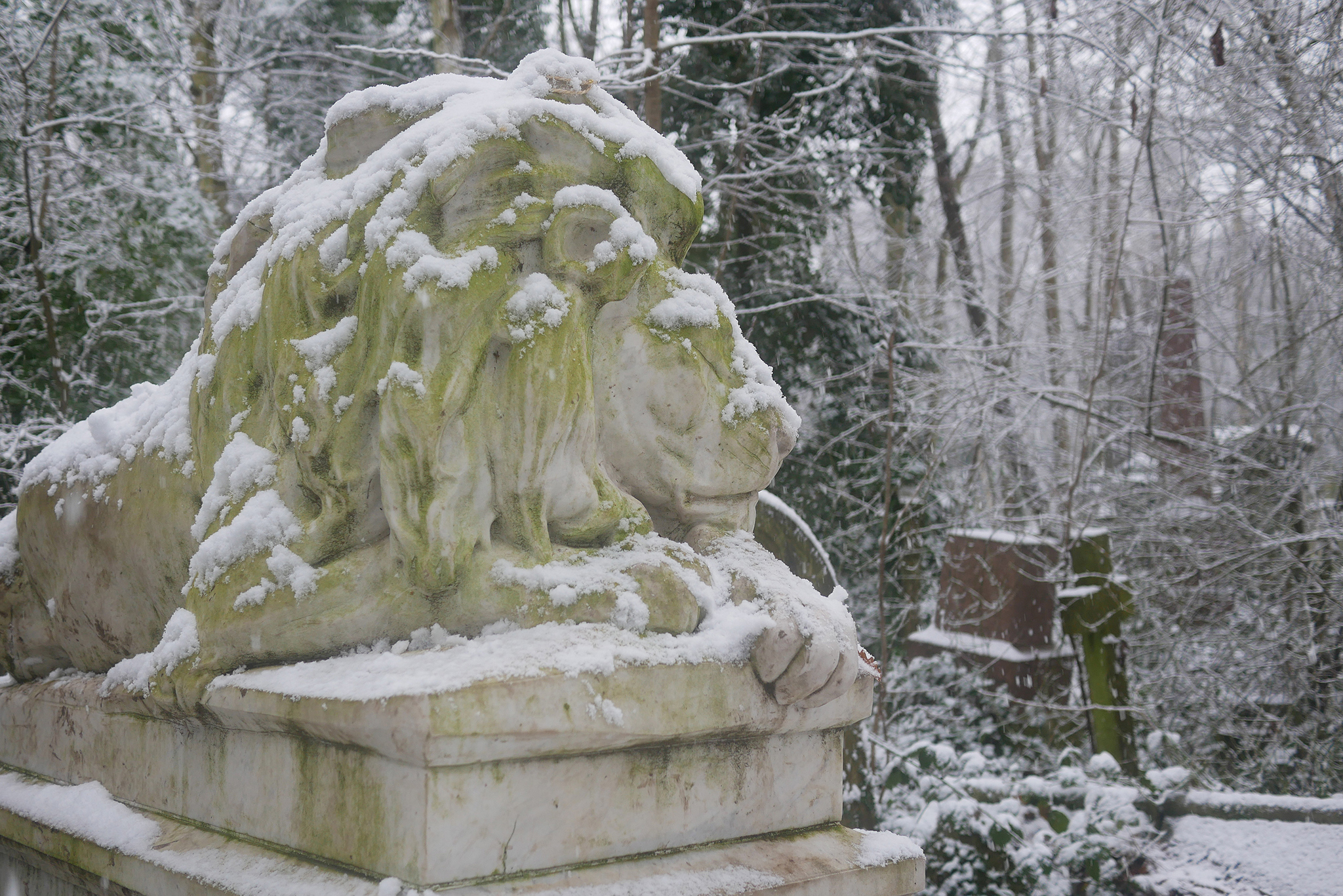 I've grown accustomed to January blur over the years, though it usually comes around by way of our two big anniversary celebrations (wedding, and the day we met), and boisterous productivity following a return from a holiday somewhere frosty.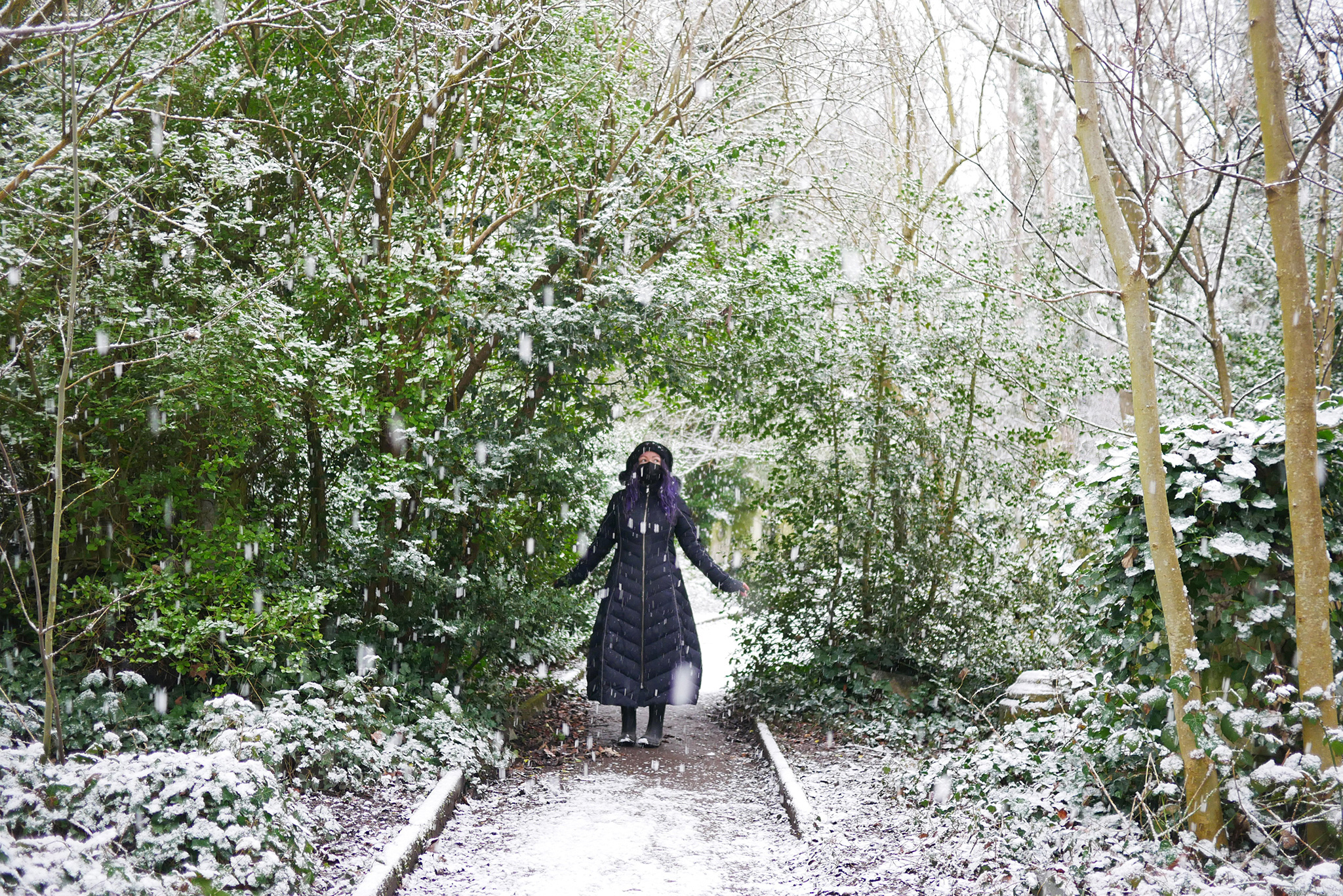 In the "blur" respect, this year's no different, amidst America's political circus culminating in a finale worthy of the past four years, Covid-19 continuing to ravage England, and feeling drained by renovation among other things.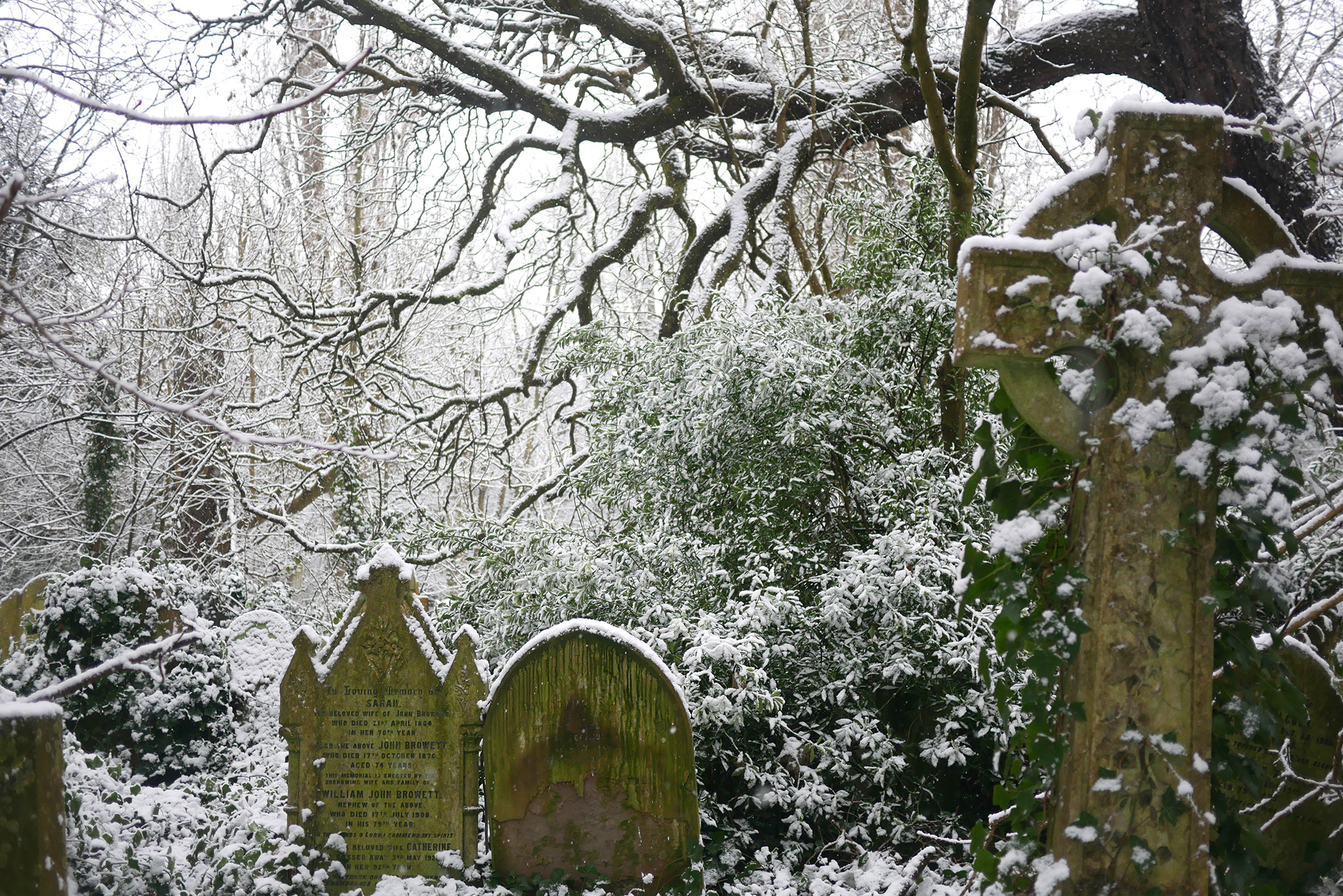 Still, Sunday's heavy snowfall was needed more than ever. In recent history, London has been getting a single annual snow day, and I'd been waiting, nearly losing hope as January rolled past its mid-point.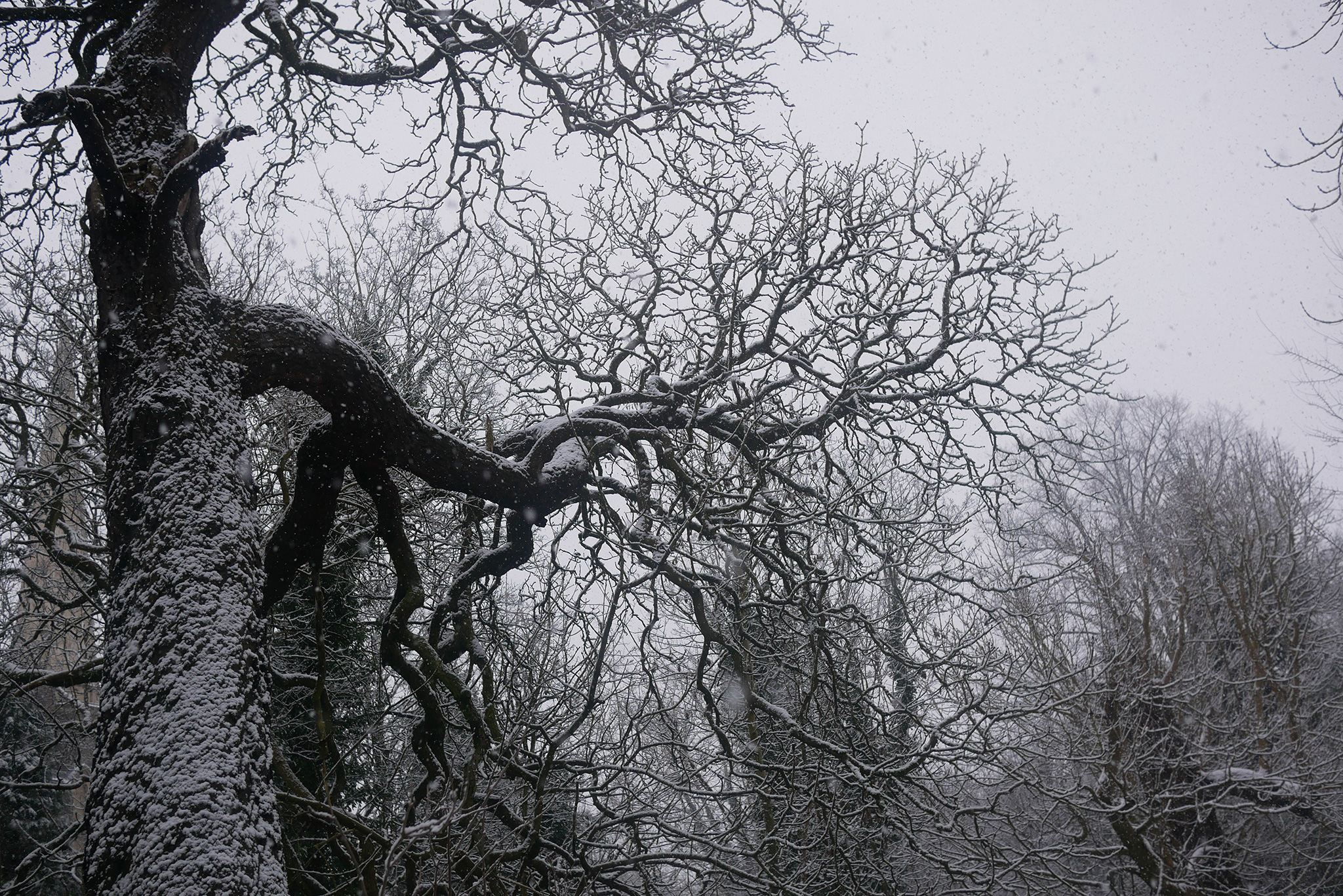 The flurries, prognosticated the day before, descended just before 11AM – I know, because I was on the phone at the moment, excusing myself and jolting from bed, into clothes, and out the door in under ten minutes, grabbing my camera and Gašper on the way.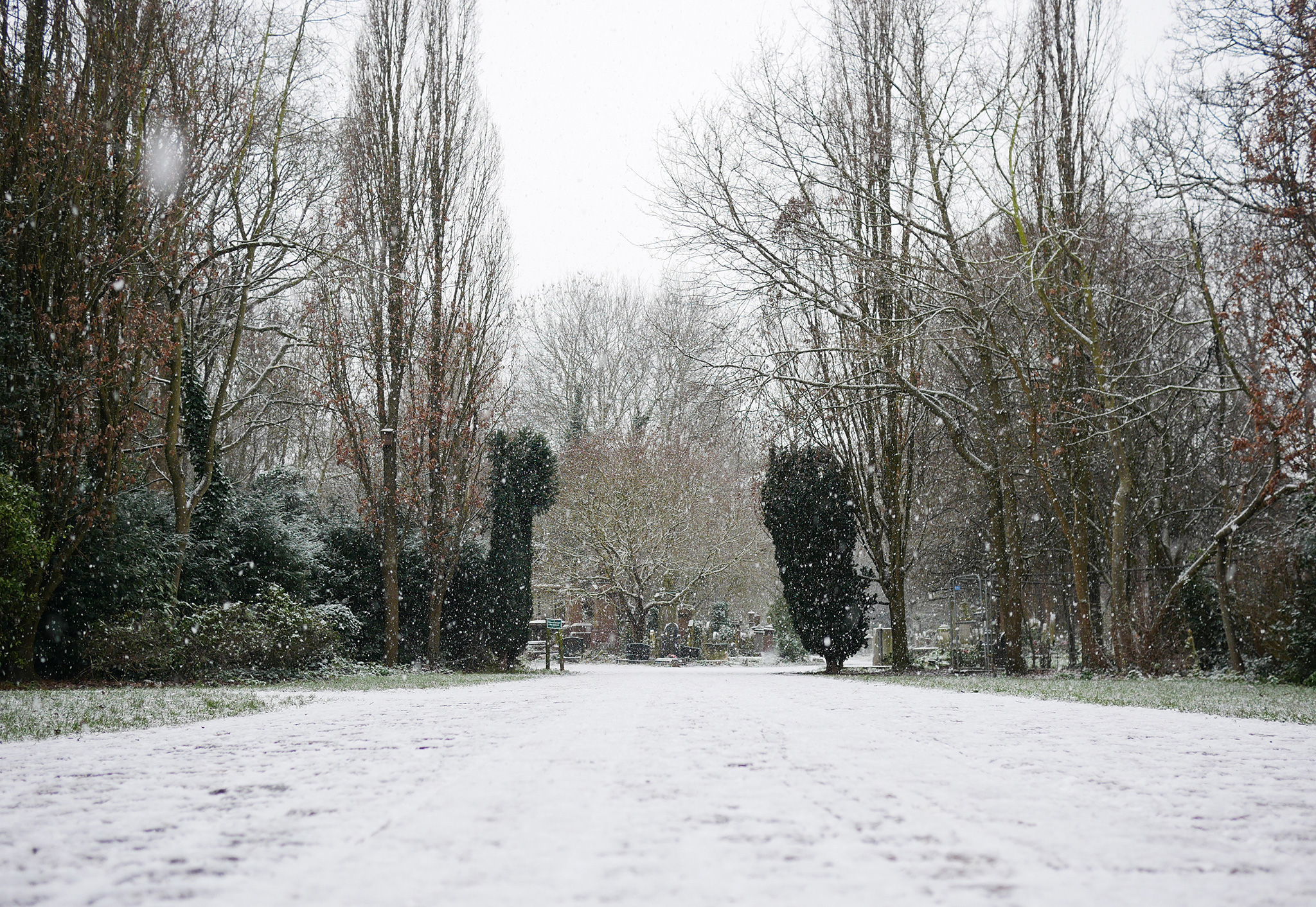 We were bursting into Abney Park woodland/cemetery five minutes after that, stopping at the gates to admire the big, delicate tufts of icy fluff descending at growing speed.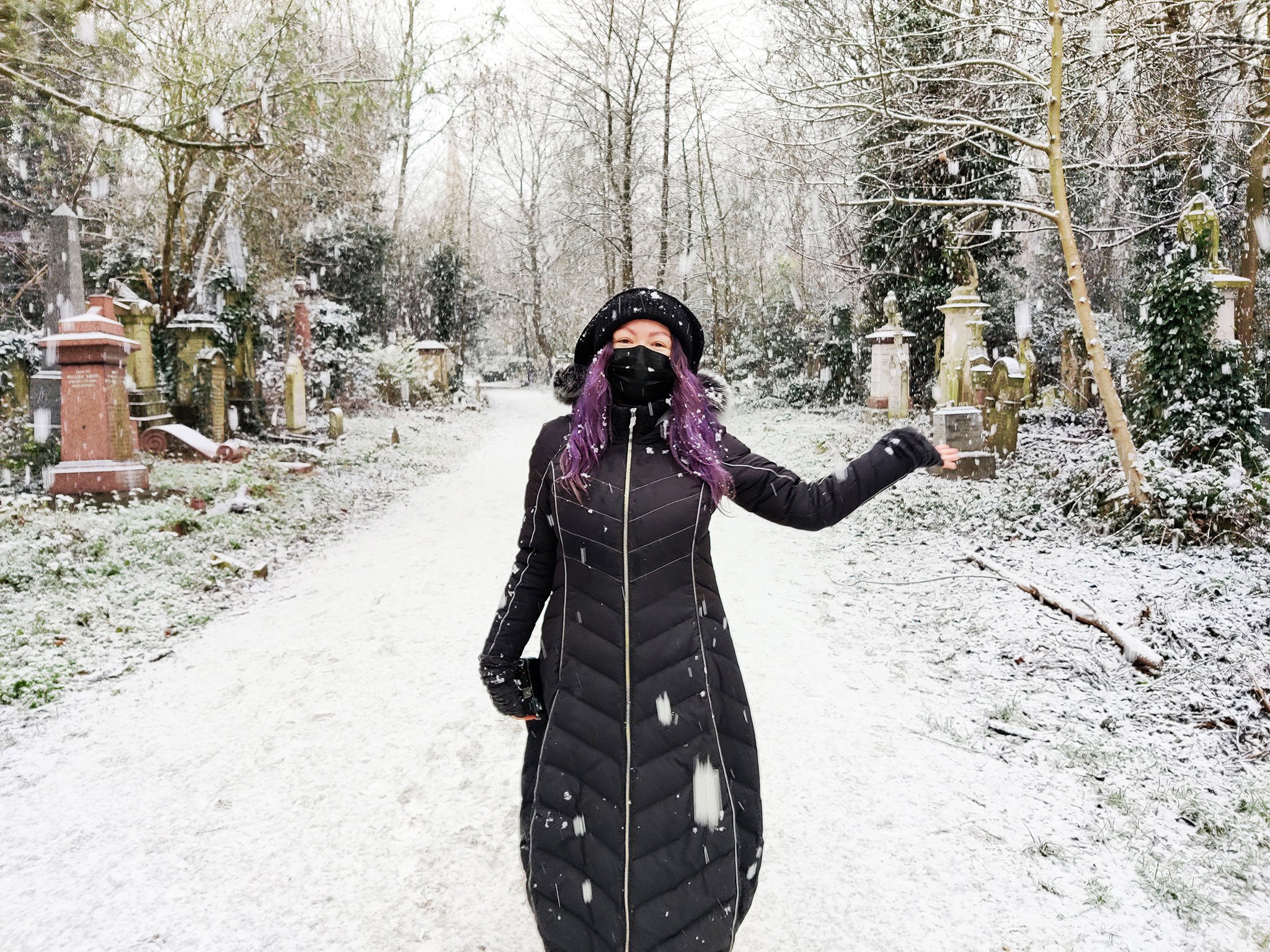 A passer-by saw my delight and stopped for a chat, describing how necessary she found this small bit of meteorological magic.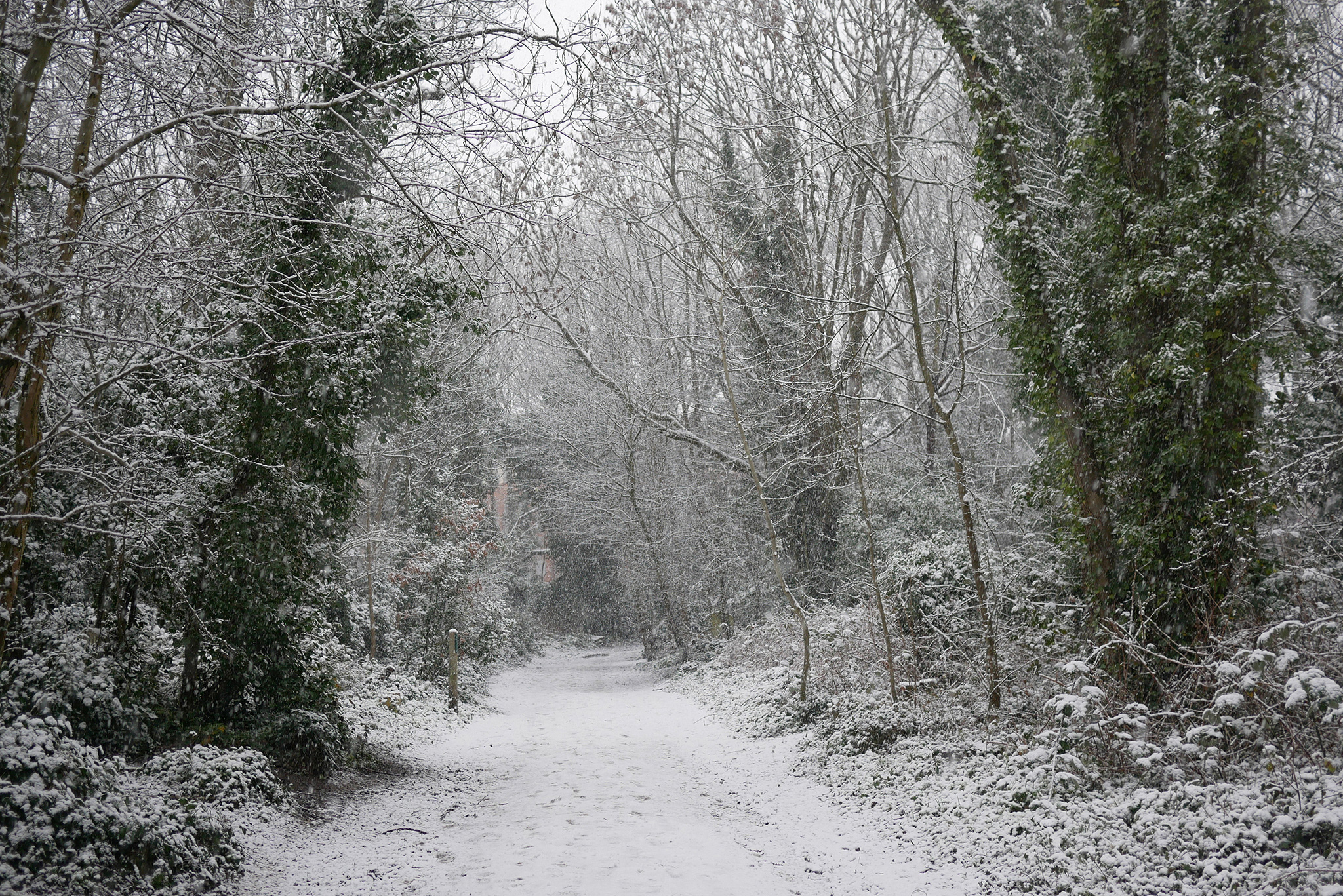 It had been a while since I'd seen a snowfall quite like this. The clusters were so big and so fast, that I had a hard time focusing my camera, and felt like we were in the midst of dancing static.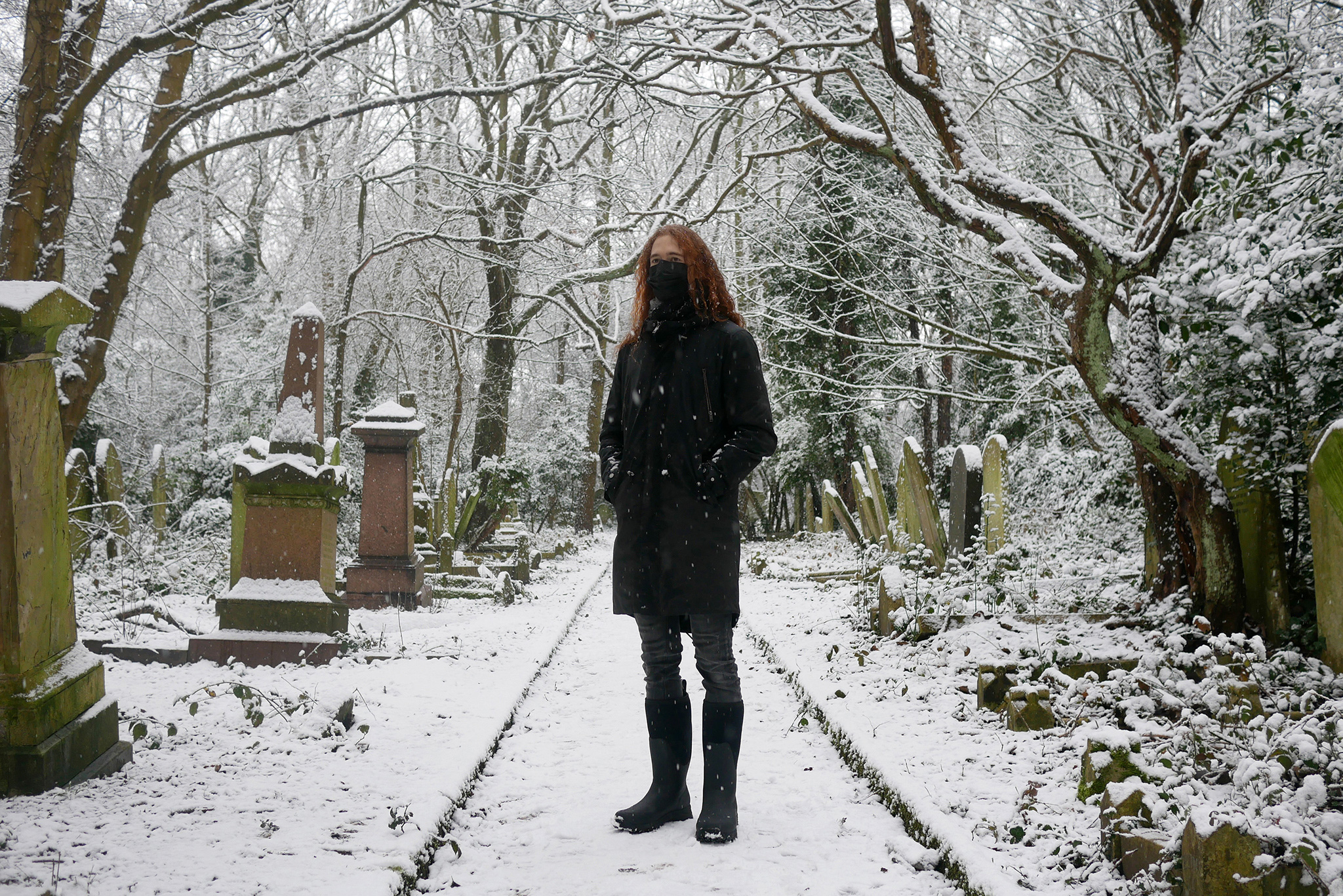 Still, I did (just barely) manage to capture bits of the pretty display.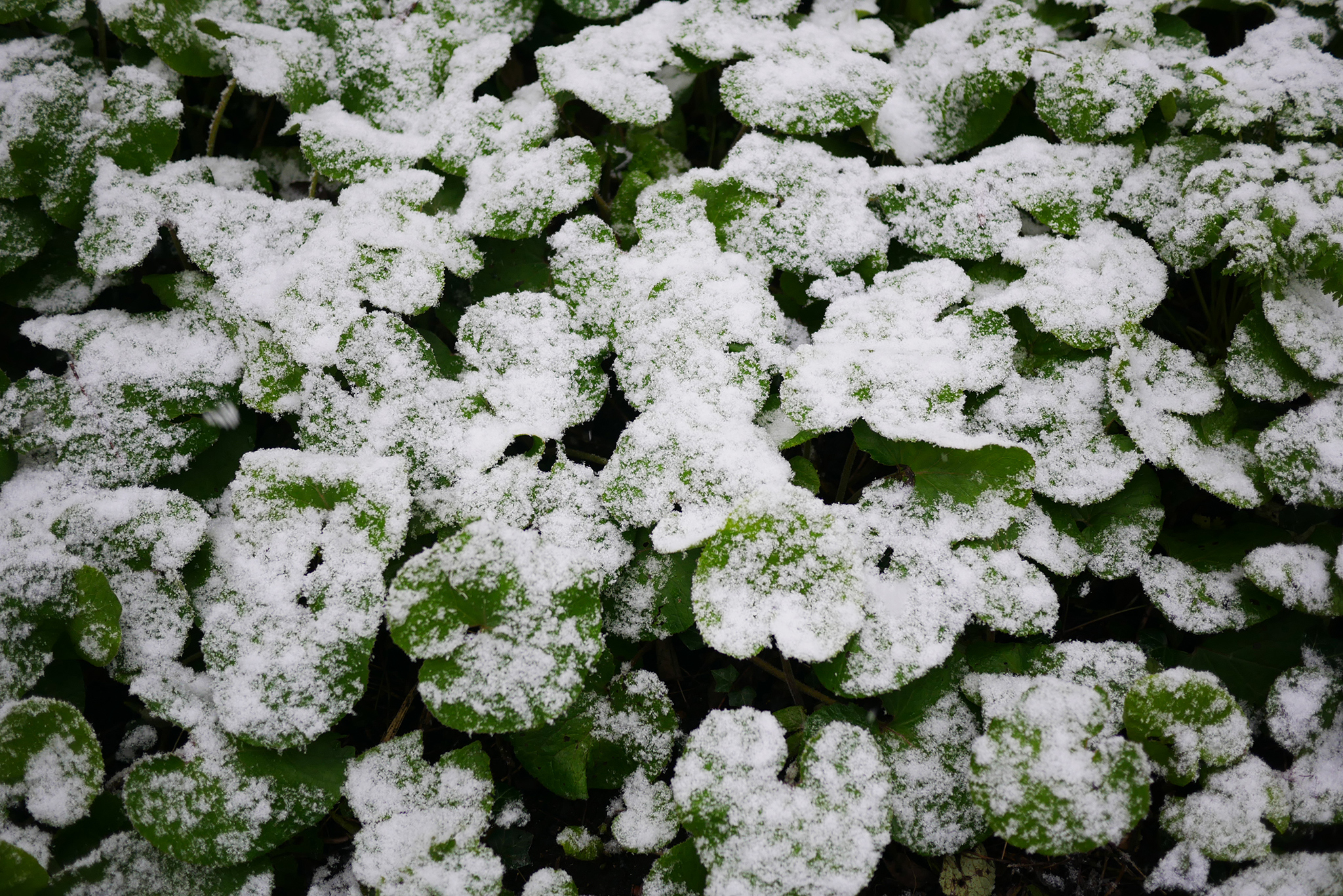 We spent a long while walking along our favourite paths, saying hello to the crows and complimenting familiar monuments on their temporary frills.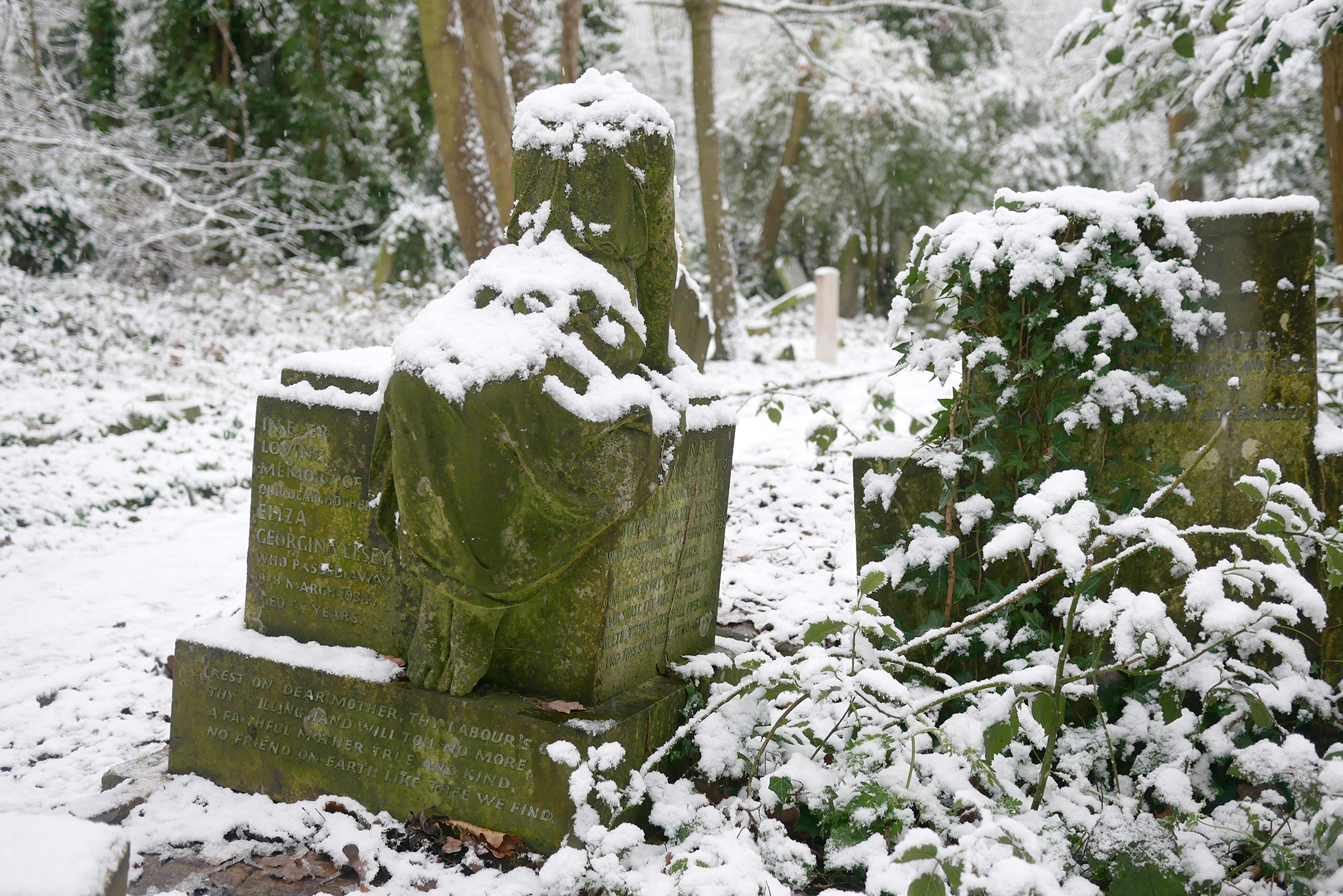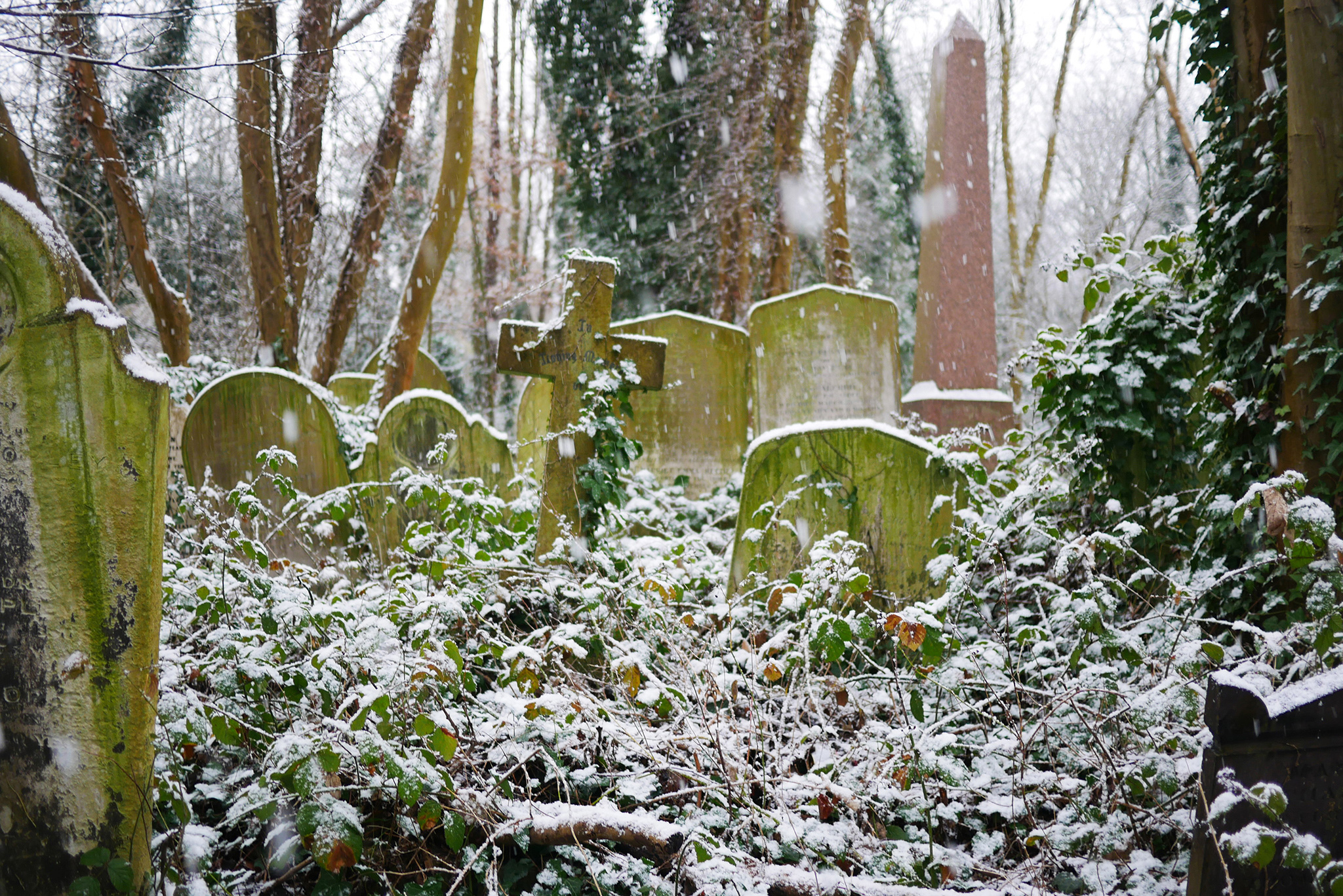 As the day wore on, dogs flooded in with their humans, and snowmen began appearing in surprising places, adding to the giddy air of the occasion.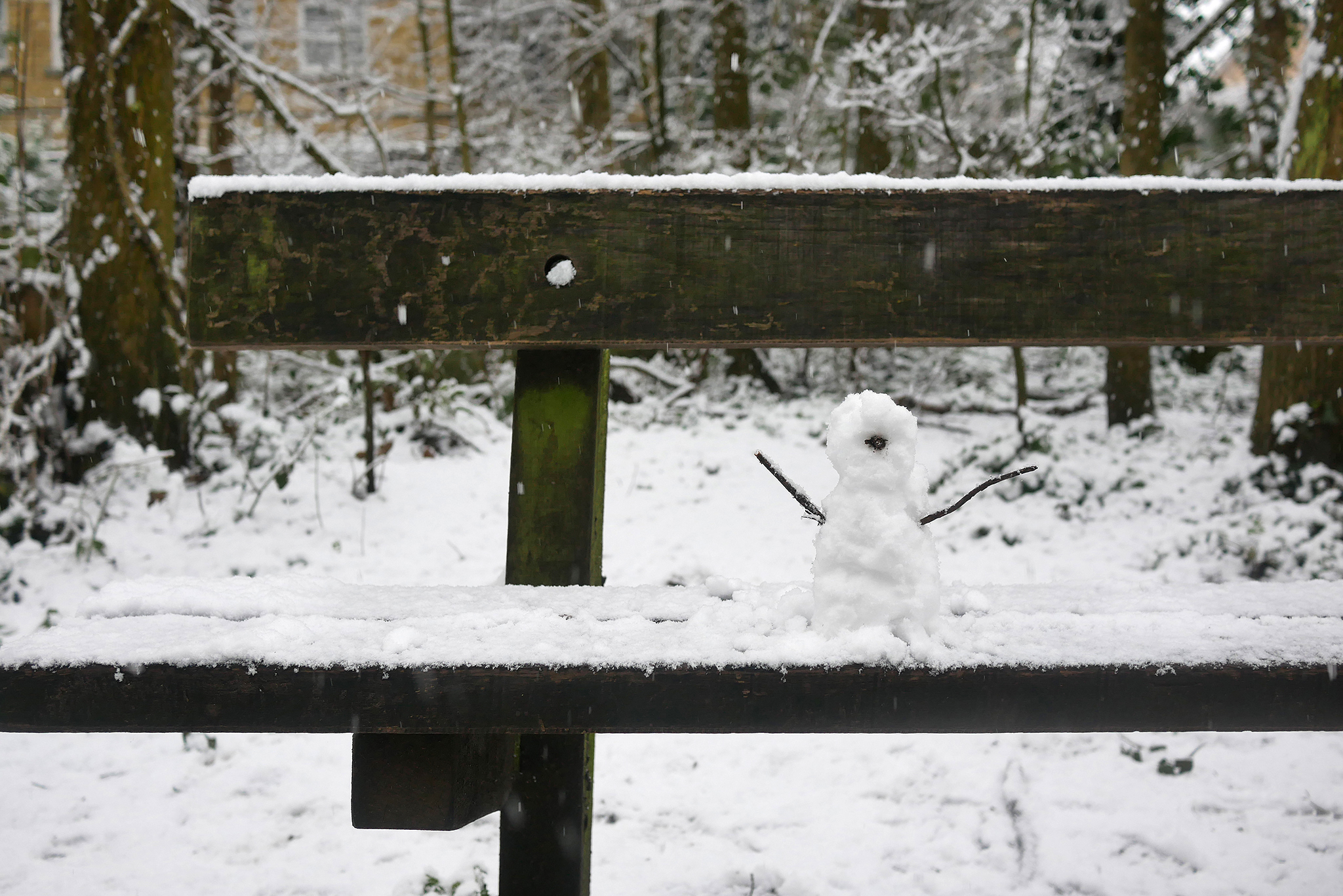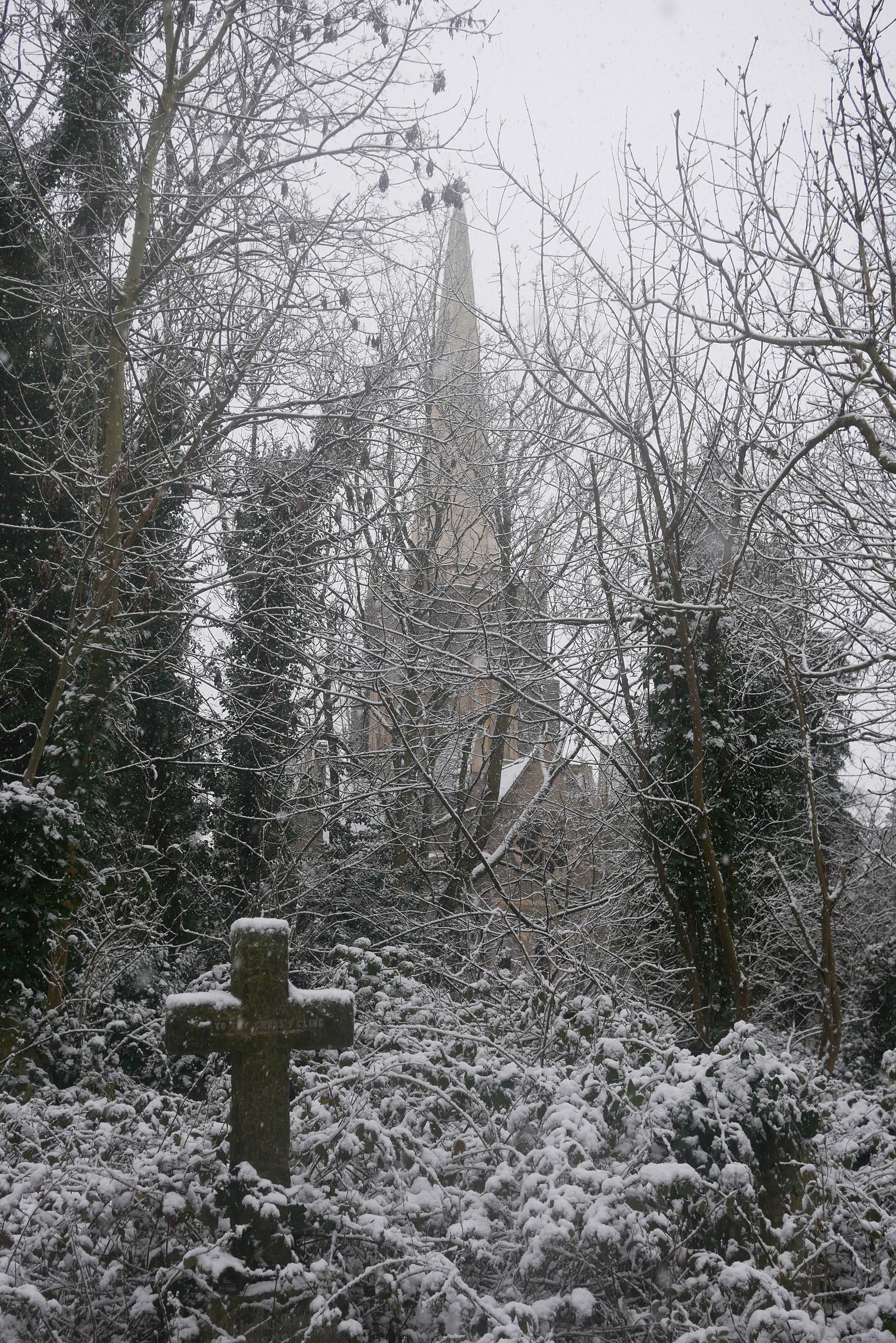 I noticed a few umbrellas; the thought hadn't crossed my mind, and by the time we finally returned home, red-cheeked and drenched, the hot chocolate wasn't a moment too soon.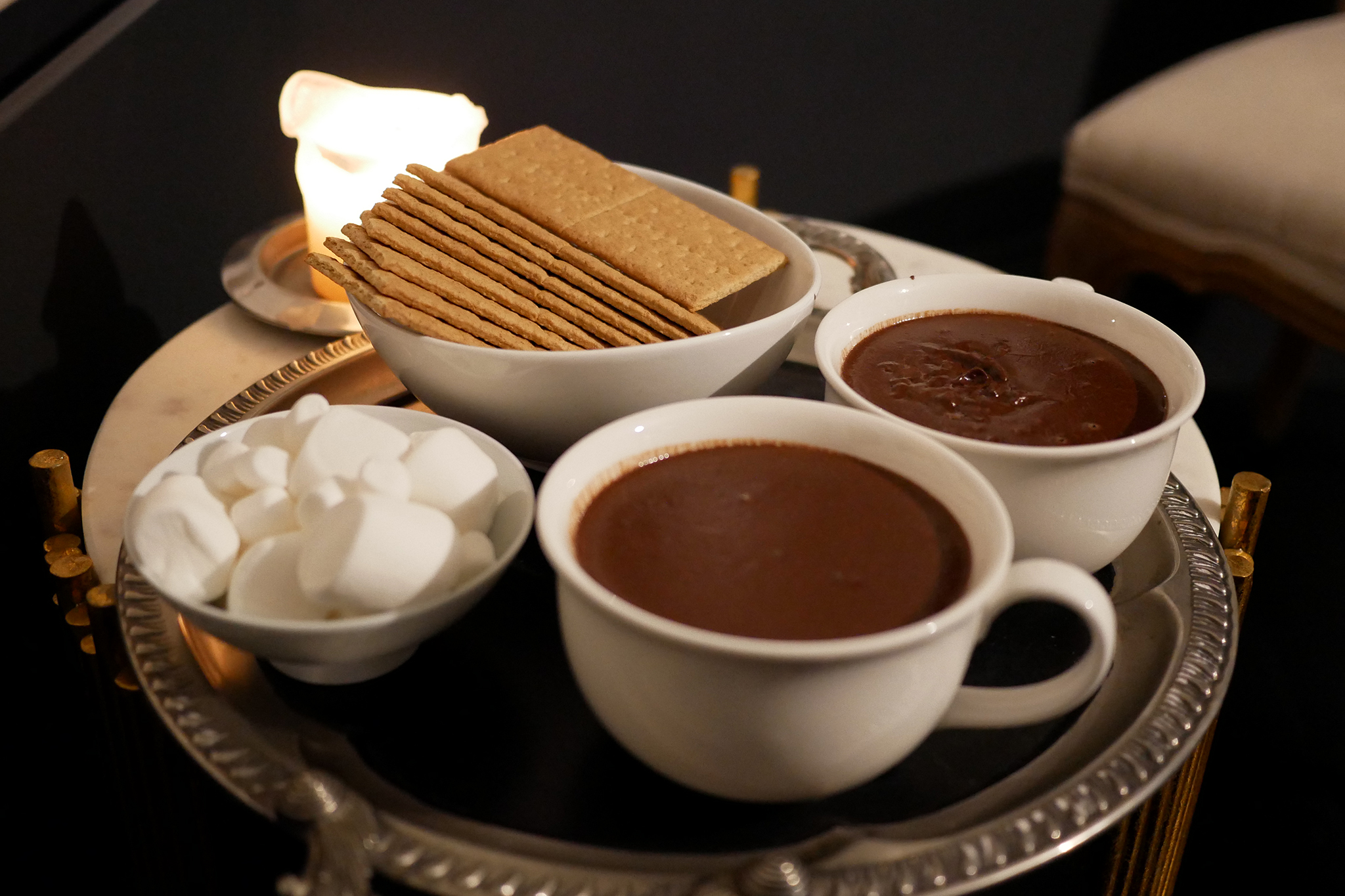 Being able to hop over to this natural sanctuary for a snow-escapade right in the middle of London served as an explicit reminder of why we love this house, and reinvigorated me to tackle more paint, dirt, heavy lifting, and whatever else it wants to throw our way, even though the snow began to melt later that afternoon.
Scroll along for a short video, shot mostly by G, and for more photos.