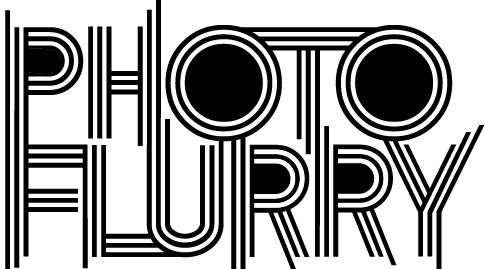 It was my birthday on Saturday. This year, I kind of wanted a skip day because our wedding celebration was such a grand party, trying to have another thing a few months later seemed kind of ludicrous. Plus, with all the travel and work I've been doing, I really just wanted a day of proper, solid chillaxing, which is what we did.
The bulk of the day was spent at a hot springs spa two hours out of town, soaking in mineral water pools, covering Ales and myself in red clay and steaming in steam rooms. Ales made it his mission to twirl me around, until utter disorientation, in every pool we went into [there were several], no matter how populated. Naturally, this made for a moderate amount of splashing, but was without incident, save for one soured matron in a fuzzy pink tiara. It was a perfect afternoon. In lieu of spa photos, here's my birthday dinner hair/shooz from the night before: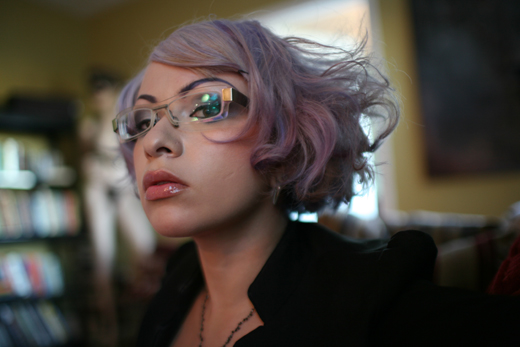 Before anyone asks, that scar's always been there. It's from an evil cat named "Pussy" I had when I was 7.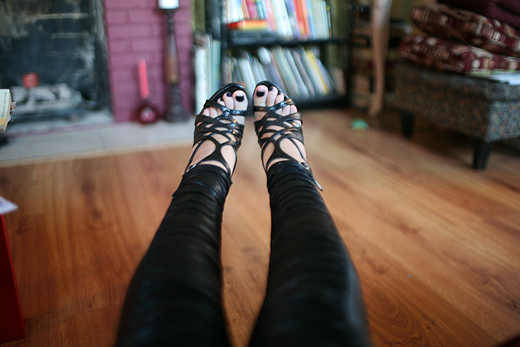 After about four hours of soaking, steaming, swimming and PDA, we headed back to LA to stuff our faces with sushi at Hiroba, my most-frequented sushi zone in town. We had:
Salmon sashimi [my favorite chef gave me an extra piece, which didn't go unnoticed]
Squid sushi
Scallop sushi
Tamago [egg] sushi
Spicy scallop hand roll
Eel and avocado roll
MFF. Then it was time to pay The Bodhi Tree a visit. There, after about an hour of perusing, we met a charming couple of ladies who rang a bell upon finding out it was my birthday and advised us about a hiking trail to a natural hot springs pool. Presents? Oh yes.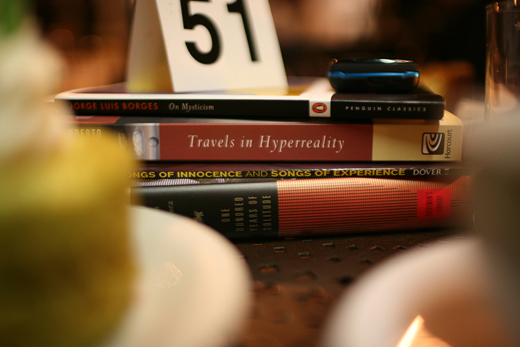 Jorge Luis Borges – On Mysticism
Umberto Eco – Travels in Hyperreality
William Blake – Songs of Innocence and Songs of Experience
Gabriel García Márquez – One Hundred Years of Solitude
Crowley's Toth tarot deck to replace my old, incomplete one
Yes, it appears I have my reading for the next few months sorted, just as soon as I finish A Rebours.
Then we walked our loot over to Urth Cafe where, despite earlier plans of pie, I got a green tea cake to end all other cakes. From the thick, heavy whipped cream on top, to the painted white chocolate leaf, to the absolutely astounding cream and matcha inside, this thing was Un. Real.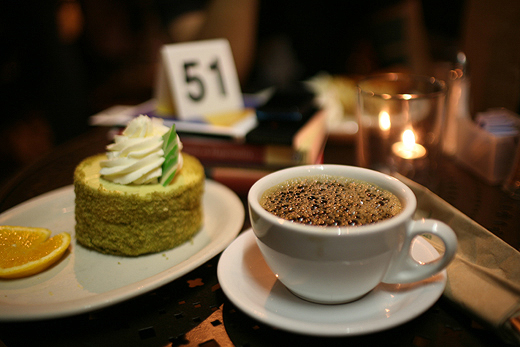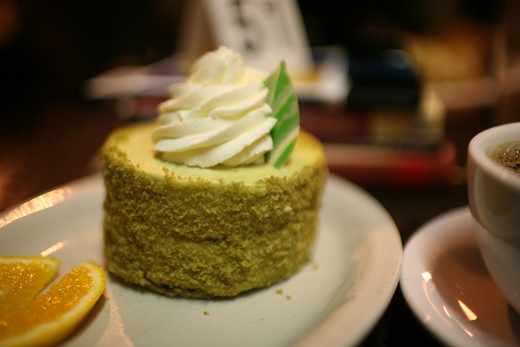 Here I am speculating on what it would be like is Ales' head was a giant ball of whipped cream.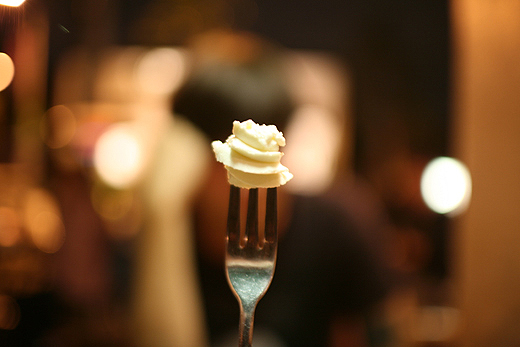 By the time we got home we were so wiped out that all we could do was collapse into bed and watch 30 Days of Night, which turned out to be one of the better vampire films I've seen, except for this awful little girl: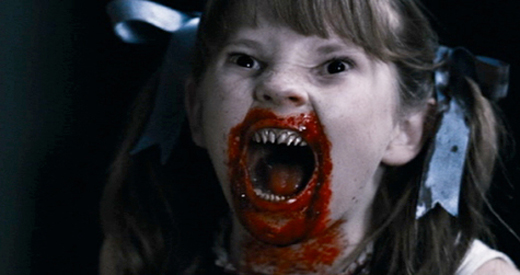 Filmmakers, we do not want to see any more spooky kids. Ever. Especially not with pigtails and ribbons. Just no. But I digress! Actually, that's all. It was a perfect birthday, my skin feels softer than a kitten, and I'm going to work out now, starting with that ten-minute cardio.