1. ART SHOW
Hark! This Saturday [this very one] you're all invited to Induced Epidemics – the very first art show curated by Haute Macabre. I'll be there, showing a very large, one-of-a-kind version of Honeydrip.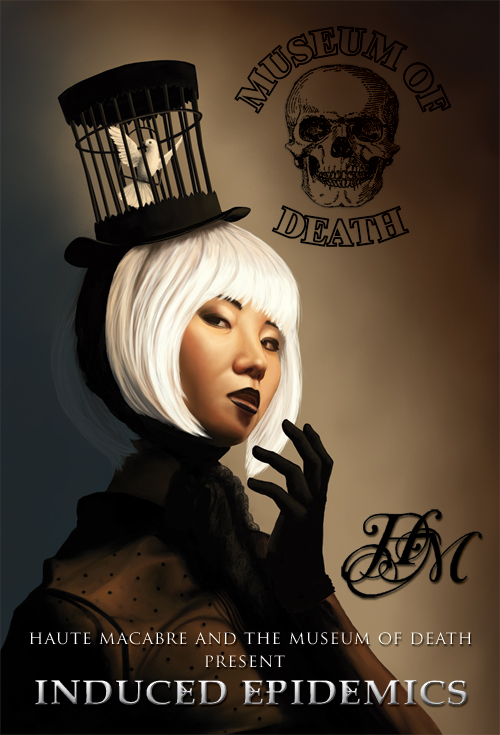 The breakdown:
Date: Saturday, December 5, 2009
Time: 8:00pm – 11:40pm [mhm]
Location: Chaos Gallery, Los Angeles, CA
Address: 6031 Hollywood Blvd.
Also showing: Chad Michael Ward, Michael Hussar, Sequoia Emmanuel, Eirik Aswang, Cherry Vega, Tim Kern, Courtney Riot, Zoe Williams, Andy Yang, Jessica McCourt, Scott Holloway, and Talismur
2. NADYA'S BIRTHDAY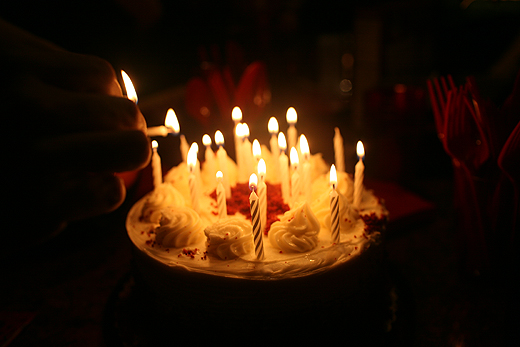 Nadya had quite a year of being 26 and it was great to help her see it off and greet 27, among friends and with CAKE. We watched El Topo, played with furry animals and stuffed out faces with fondue. We all need more fondue in our lives. Also, I need more parties in my life that don't make me want to escape in under 45 minutes.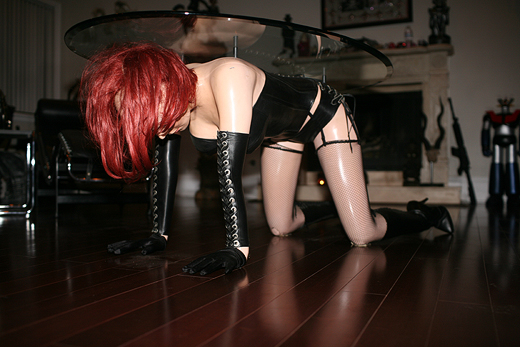 A very special coffee table
We celebrated at Paul and Thomas' awesome house, which is filled with all sorts of art and interesting STUFF. An entire set of photos from this lovely night is here, a few favorites, below.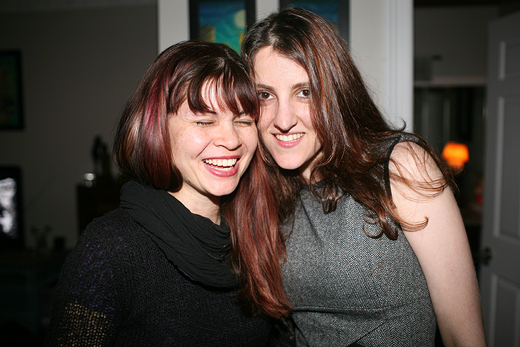 Gretta and Nadya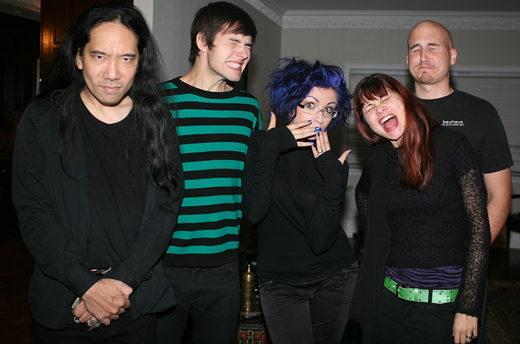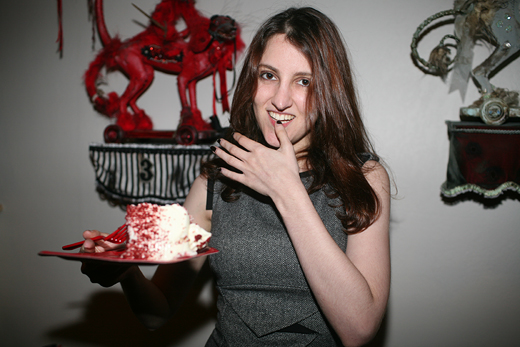 Nomz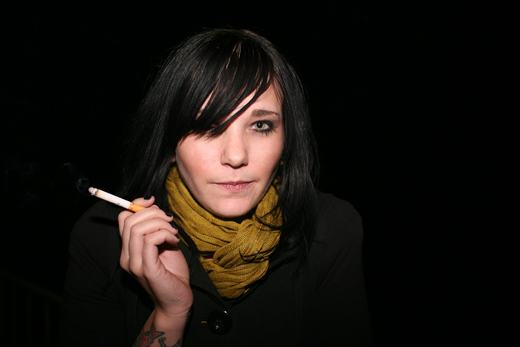 Courtney, blending with the night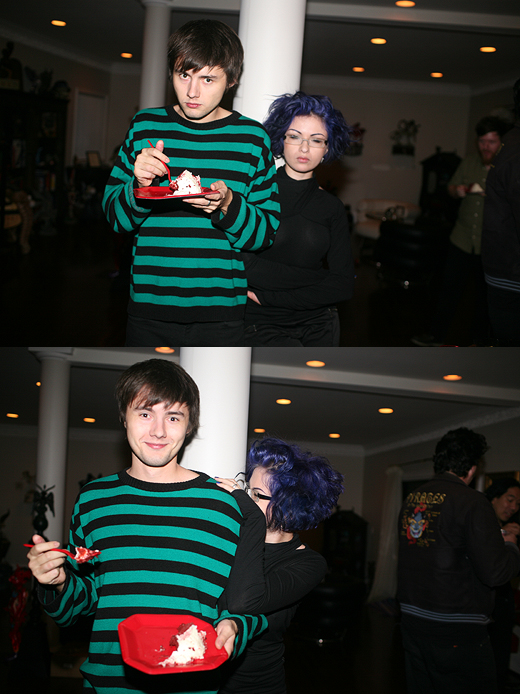 3. THANKSGIVING a la Russe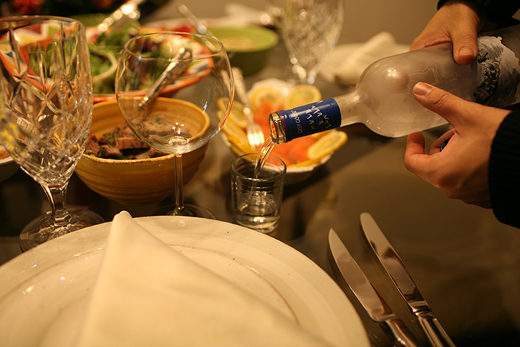 Thanksgiving is a sinister holiday. However, if we can all pretend we're not thanking the Native Americans for their permanent sacrifice and think of the modern-day notion of Thanksgiving as Feast N' Gratitude Day, it's pretty sweet.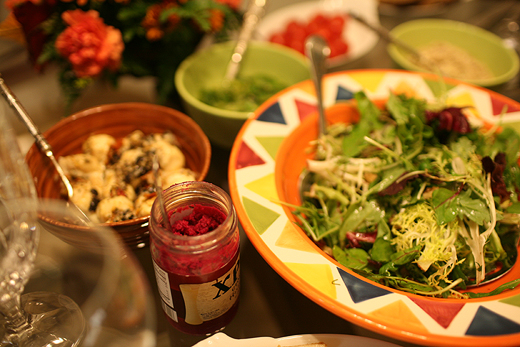 As a Russian, celebrating this holiday is new. Like Christmas, it was never a family tradition, [Christmas still isn't] but over the past few years my mom has figured out that she can lure me into the Valley with promise of food and drink. Smart cookie, that Julia. This was my second Thanksgiving at mom's and it was Ales' first ever.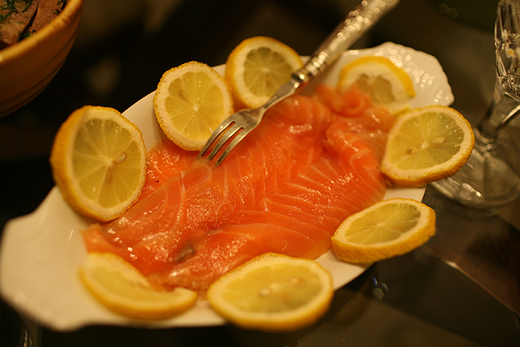 The traditional Thanksgiving smoked salmon
A worldly woman, mom presented a cornucopia of appetizers, per Russian tradition. Among them: fresh mozzarella, beef tongue, two kinds of smoked fish, salad, stewed eggplant and so much more. As for the mandatory turkey, ours was stuffed with apples and served with pineapple sweet potatoes. Now I want it all over again.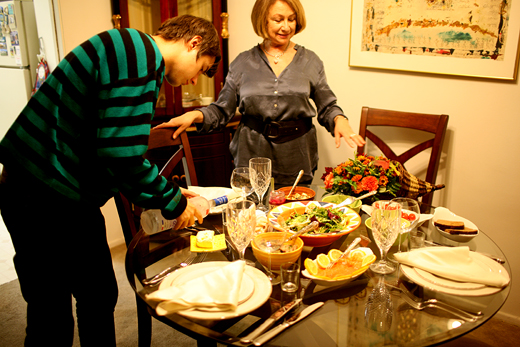 Now, a moment of honesty, entirely devoid of the usual quips. I can do this.
I have a lot to be thankful for, this year more than ever. Between Coilhouse completing its first print cycle [it's quarterly], our first magazine signing at ComicCon, going freelance, April's trip to London and Paris, meeting, luring, and claiming Ales, and a succession of completely unprecedented experiences that verge on the imaginary, 2009 was a charmed year for me. How could it not be, 't was the year of the monkey, after all.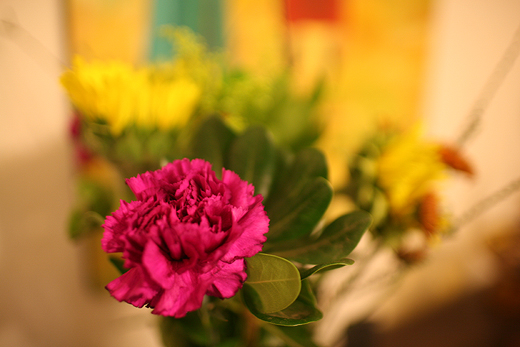 D'aww
It was also a drastically challenging year for me and for those close to me, which makes the victories all the more resonant. I'm incredibly proud of all my peeps: you've grown creatively, met your challenges head on, moved across continents, kicked ass, rewired your brains, and emerged from the rubble, tousled, but full of grace. High five!
There, I DUDDITS. Let us never speak of this again.