I'll never forget my first grown-up trip. I went to Europe fresh out of high school, using a travel guide called "Weird Europe", which is exactly what it sounds like and made for the most remarkable adventure. Now, Shien Lee, Daniel Frei and I want to offer adventurers worldwide The Secret Guide to Alternative Beijing – a video guide to the undiscovered side of one of China's most exciting, burgeoning cities. We've just launched a Kickstarter page to fund this endeavor and it is our hope that you will help us spread the word! Link to the official page, stick a widget into your blog's sidebar, Tweet – every little bit helps!
I've always been passionate about alternative culture, which is why I'm so fascinated with what's currently happening in Beijing. The place is bursting with creativity!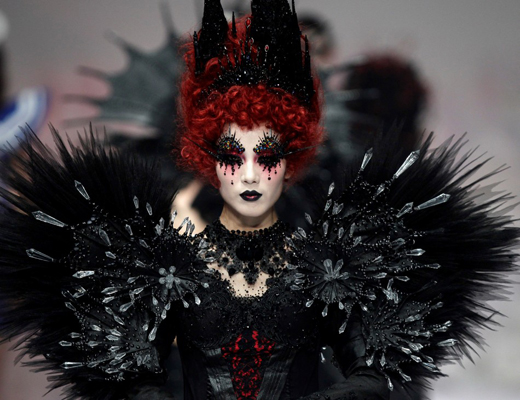 MGPIN make-up styling show during China Fashion Week in Beijing
The art, music and fashion scenes are booming, new art galleries and communities are popping up everywhere, emerging fashion is getting more radical. It's cultural evolution on fast-forward and I want the rest of the world to be part of it.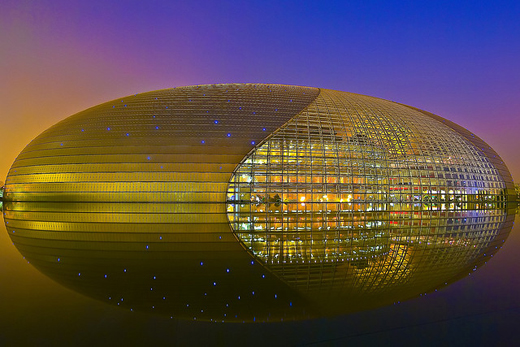 The Beijing Opera house
I can't wait to show you the galleries of The Brewery and the 798 Art District, guide you through a maze of incredible vintage shops and get the up-to-date scoop on the best places to see underground bands. Together with Shien and our expert film crew, I'm going to sniff out the best affordable places to stay, demystify Beijing's public transit system, and guinea-pig as your street food aficionado. Mmmf!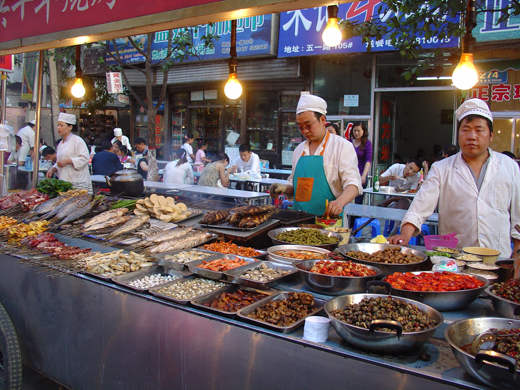 Armed with our cameras, Daniel Garcia and I will spend the journey on guard, documenting the most exciting street fashion to create a Beijing alt-fashion lookbook as one of your incentives.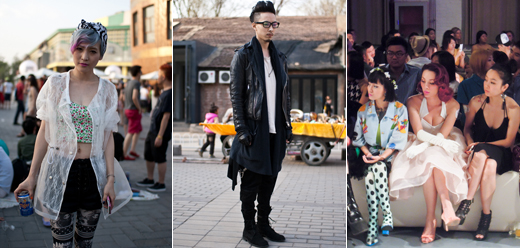 Images via Stylites.net
We'll explore Beijing's forgotten nooks alongside emerging architecture, taking you on a tour of underground corridors, abandoned amusement parks and modern architectural monuments alike.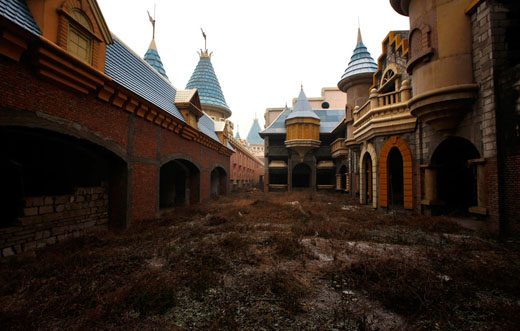 Wonderland – Beijing's abandoned amusement park
In short, we'll show you a city you won't find anywhere else.
The Secret Guide to Alternative Beijing will not only reveal a yet-unseen Beijing to world travelers, but also give a voice and unprecedented exposure to Beijing's growing creative community.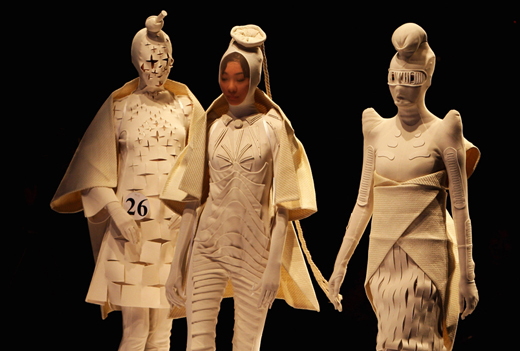 Designs by Jiang Zhou of the Beijing Institute of Clothing Technology at Beijing Fashion Week
Our greatest hope is that this guide will facilitate a flurry of international inspiration and collaboration, giving our viewers the unique opportunity to team up with creatives they'd never have encountered otherwise!
We want to show you a Beijing teeming with hope and creativity – fierce, beautiful, exciting – and accessible, after all.
Click here to go straight to The Secret Guide to Alternative Beijing's Kickstarter page and check out the project in full, plus: